Repository management
Release date: 3rd October 2023
This release adds repository management features to Dynamic Content, for conveniently managing repositories in your account structure.
Managing repositories with Dynamic Content, is an easy to use alternative to using our Content Management API, and provides more flexibility than making requests to Amplience Support.
note
Repository management is only available if you have migrated to our new account management structure.
Also recently released
Recent enhancements have been made to Account management that:
Make it easier to assign the hub admin role, by automatically assigning the admin role for any repositories within the hub. See Assigning the hub admin roles
Improve the space available for setting permissions, by simplifying the information displayed at the top of the Edit member pane to just the user email, and a streamlined control for making the user an administrator
Managing repositories with Dynamic Content

Link copied!
Repositories are created and managed by your organization administrator.
To create a repository with Dynamic Content, you can click "Create new repository" from either the repository selector menu, the "Repositories and folders" contextual menu, or directly in the content navigation panel.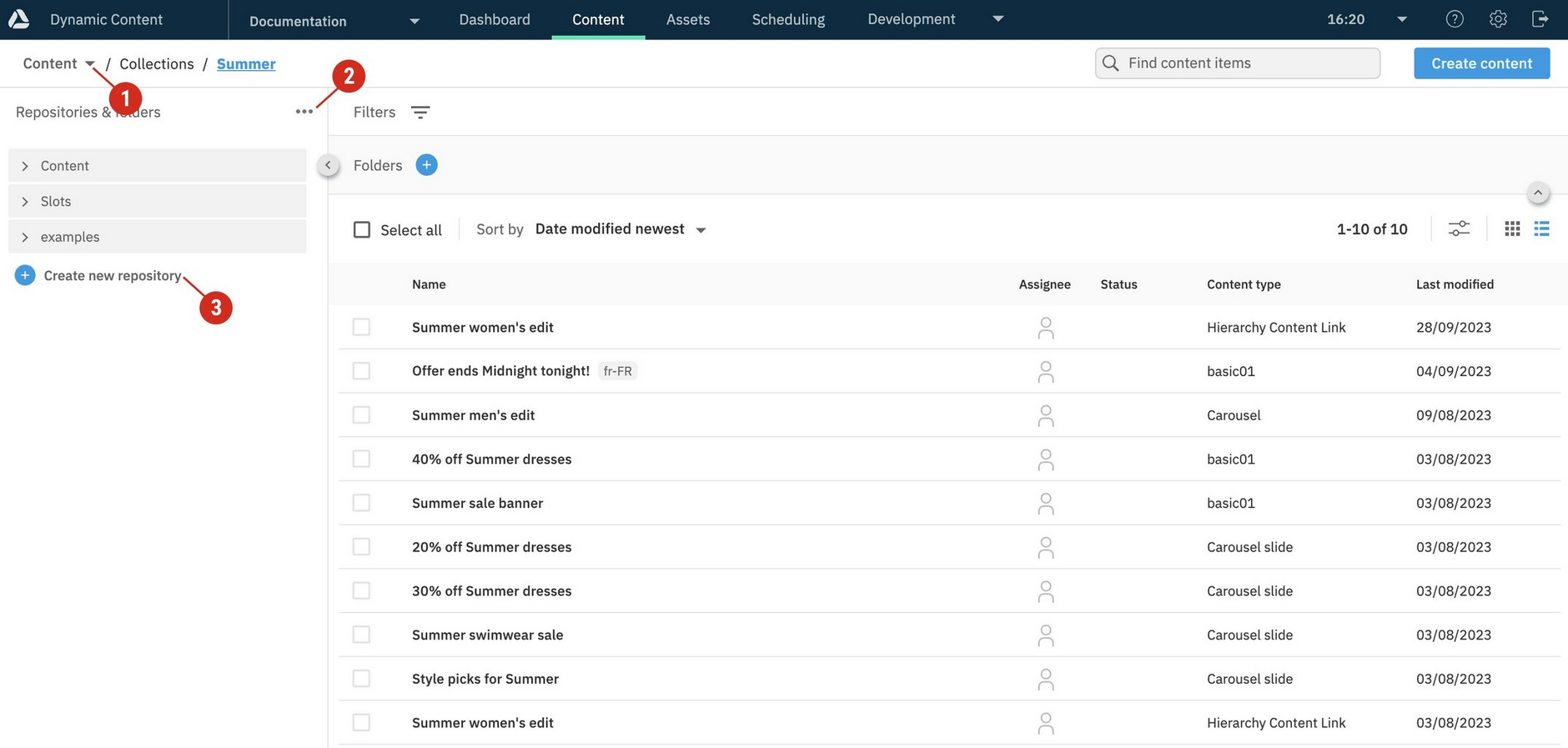 The "Create repository" dialog displays for you to enter a user-friendly repository name, set the repository type and optionally assign locales.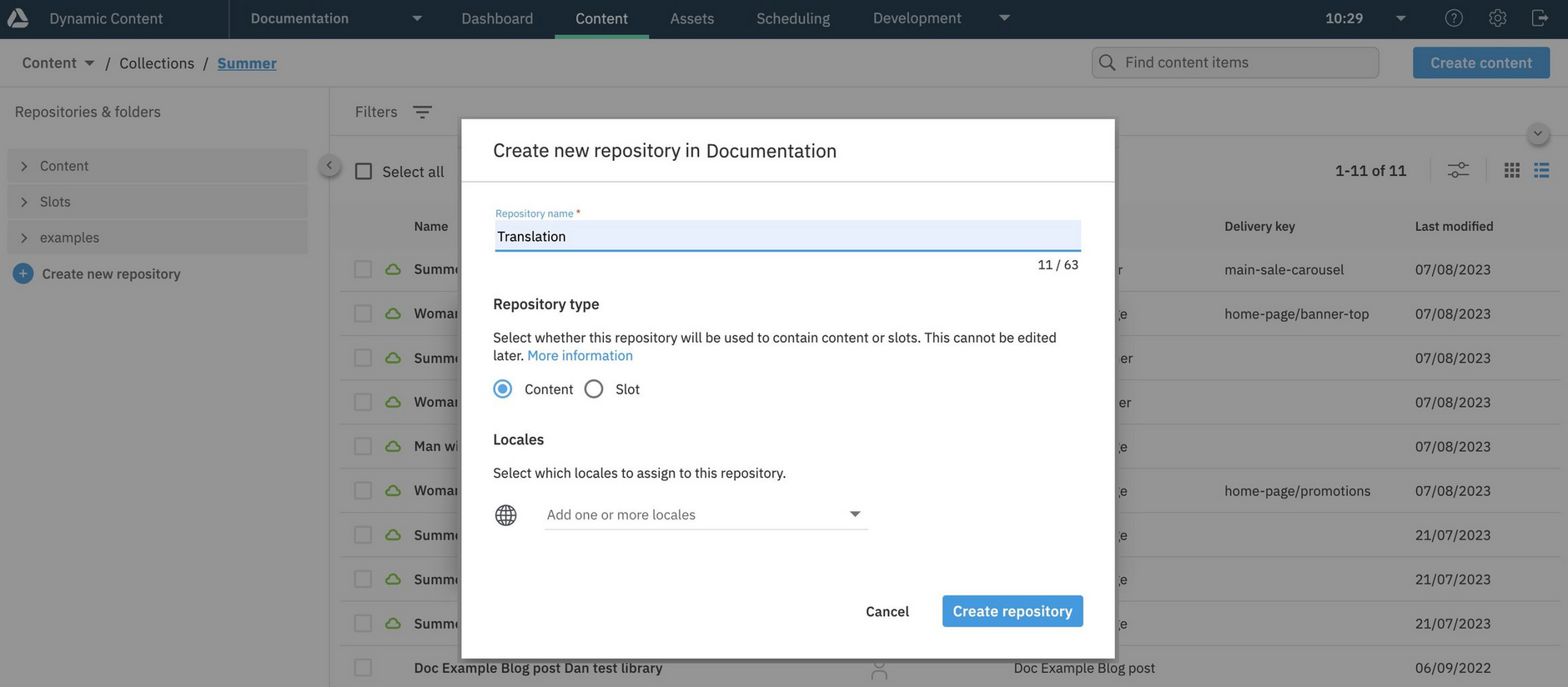 Enter a user-friendly label for the repository, that will be displayed in the Dynamic Content navigation panel. Repository labels don't have to be unique. A unique repository ID is automatically created and you can view this in the Repository settings window.
This setting is used as an organizational guide for separating slot content from other content, and is used by the slot browser for filtering the repositories it displays. So, when users add slots to an edition using the slots browser, only slots repositories are listed. See Adding slots to an edition.
Choose from:
Content - The repository can be used to contain all types of content.
You can optionally assign existing hub locales to a repository, to control the locales available to users when localizing content. See Localizing content.
To assign locales, select from the ones that have been set up for the hub. If no locales exist for the hub, then the "Locales" section isn't displayed on the dialog.
Repository usage limits
The maximum number of repositories allowed per account is 500, and the maximum number of repositories per hub is 100. See Usage limits.
For more information about repository management, see the Managing accounts overview.
Managing repositories with the Dynamic Content Management API