Updating content in editions from the production view
Release date: 7th November 2018
In some circumstances content producers may wish to update content items that have already been added to one or more slots in an edition. For example, on noticing a spelling mistake when previewing the edition content. The new update editions feature, introduced in this release, makes this easy by allowing the content producer to push such updates directly from the content form.
When this feature is enabled, the planner can choose whether to lock or unlock each instance of content in a slot. This allows planners to be in control of which content in an edition can be updated from the production view.
In this release note we provide an overview of the new Update editions feature. For more details visit the Update editions page.
To enable Update editions, choose "Advanced Settings" from the Settings menu and tick the "Enable edition slot updates" checkbox.
Updating content in editions

Link copied!
In this example we've made a change to the image used in the "Winter collection coats" content item and want to update all the slots in all the editions that this content is used in.
To choose which content instances to update, choose "Update editions" from the Save menu.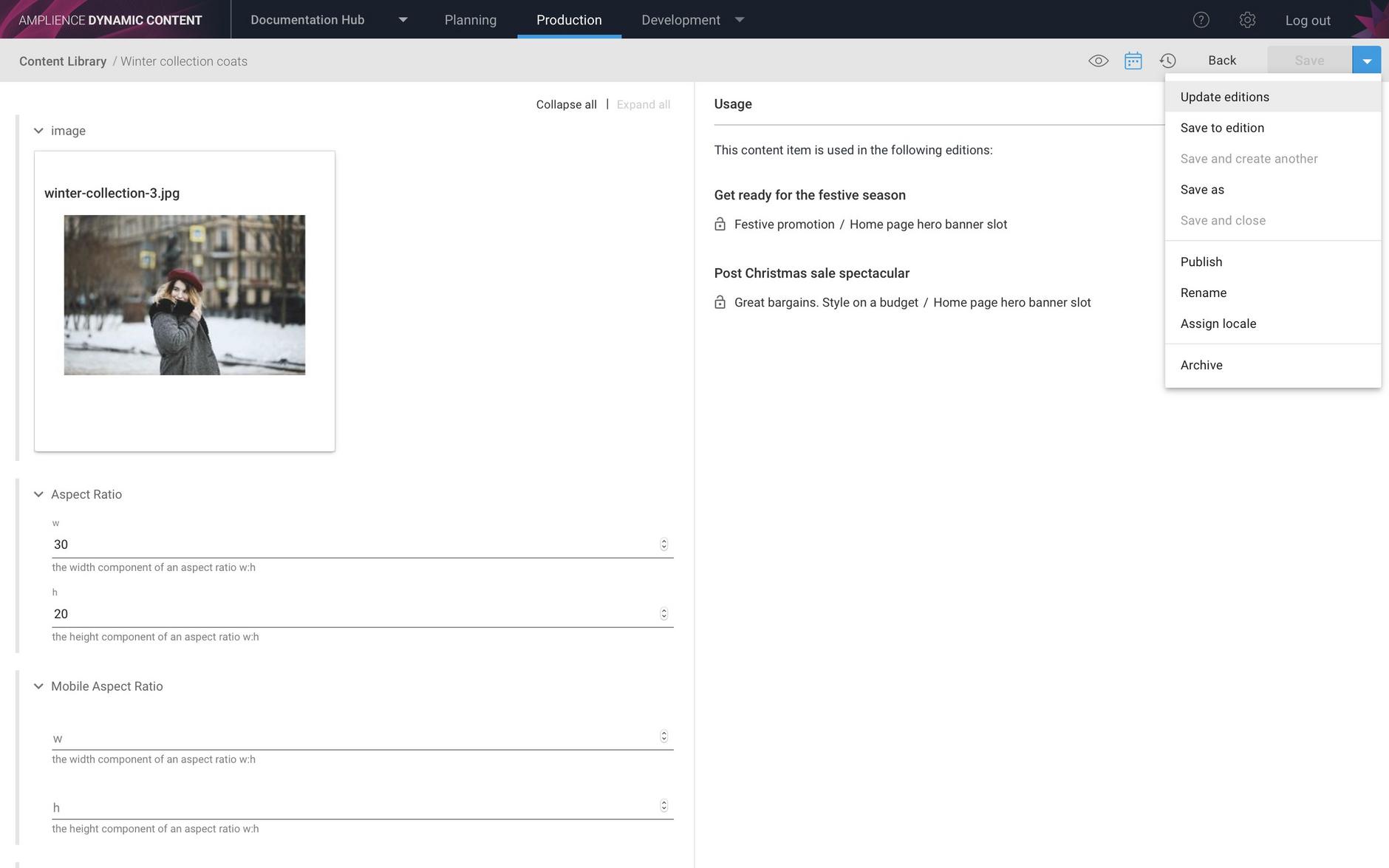 A list of the slots and editions that contain the content is shown. Choose which content instances to update from the list. If a content instance is locked, the check box will be grayed out. The update button will reflect the number of instances that you are updating.
Click the update button to push the updates.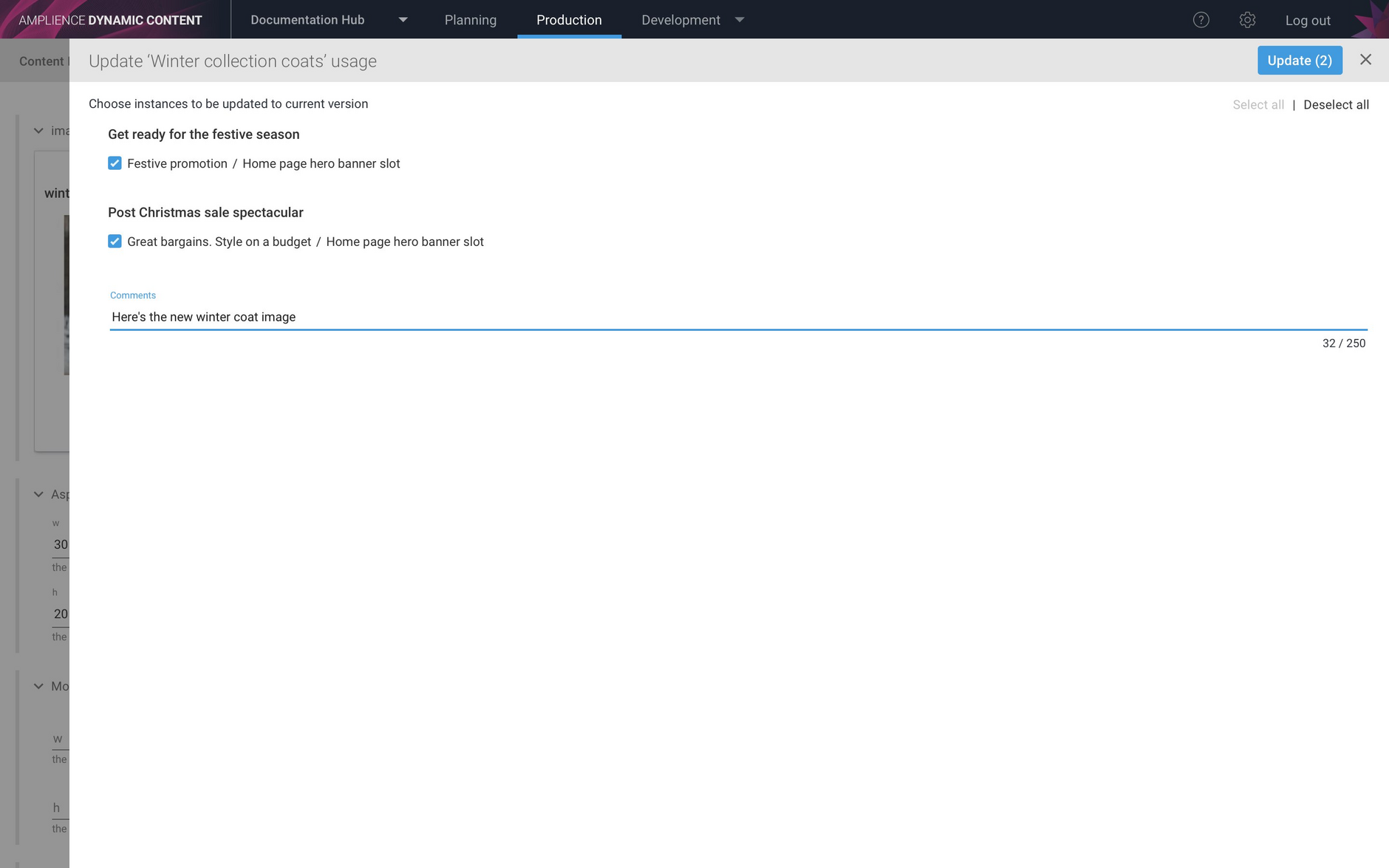 When the updates are complete a green tick is shown against the updated instances. In this example we have chosen to update the content in the "Home page hero banner slot" in both the "Get ready for the festive season" and "Great bargains. Style on a budget" editions.
These slots are now updated with latest version of the content.
Here's the "Festive promotion" edition with the "Home page hero banner slot" containing the updated "Winter collection coats" content item.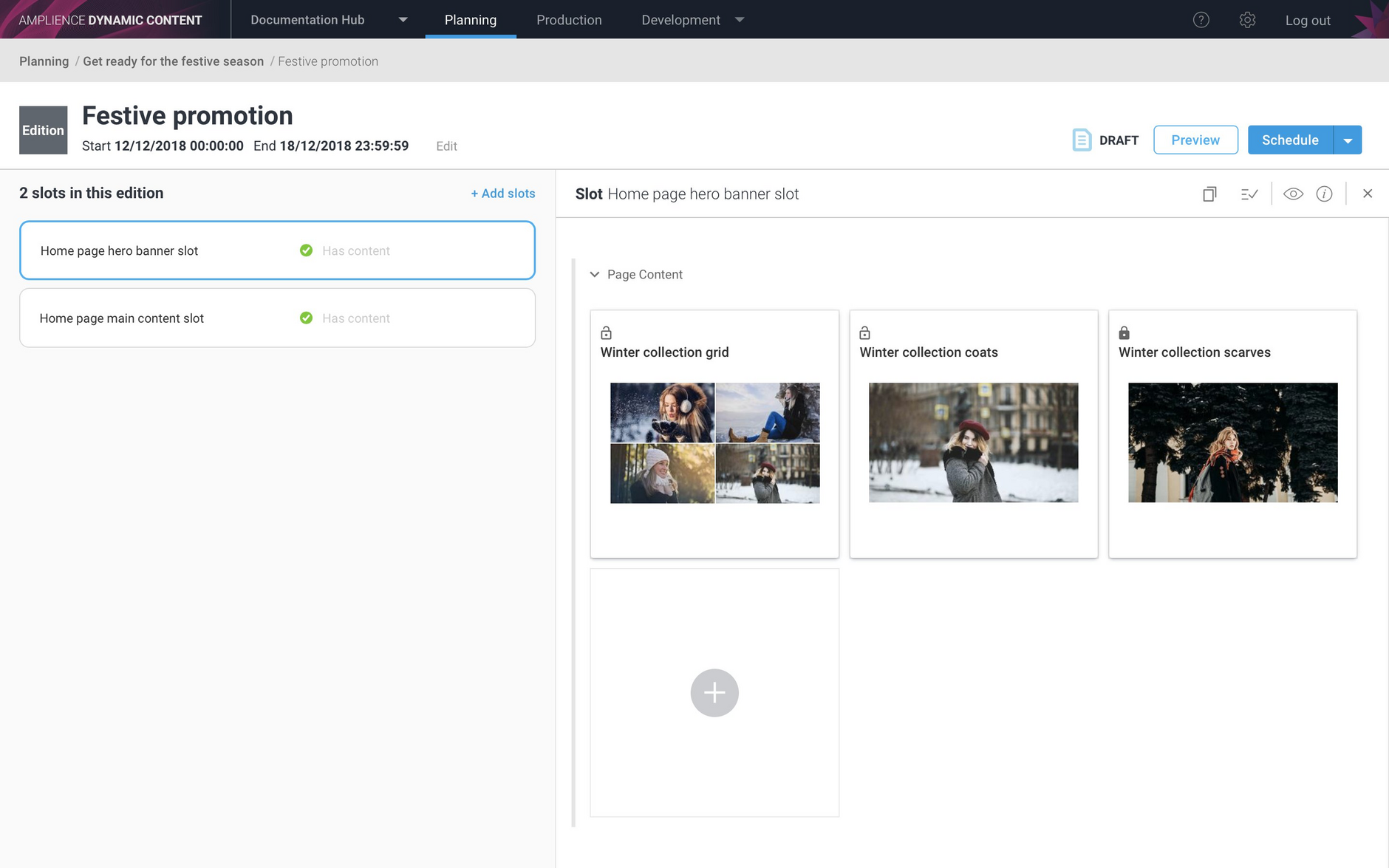 Locking and unlocking content in a slot

Link copied!
When the Update editions feature is enabled, a lock status is shown for content items added to slots in editions. By choosing to lock or unlock a content item, the planner can control whether the update editions feature can be used to update the content.
In the example below, the "Winter collection coats" content item added to the "Home page hero banner slot" has been locked and cannot be updated. In the content usage panel in the production view, this content instance would be shown as locked and not updatable.
To unlock a content item in a slot, hover over the slot content and click the unlock icon.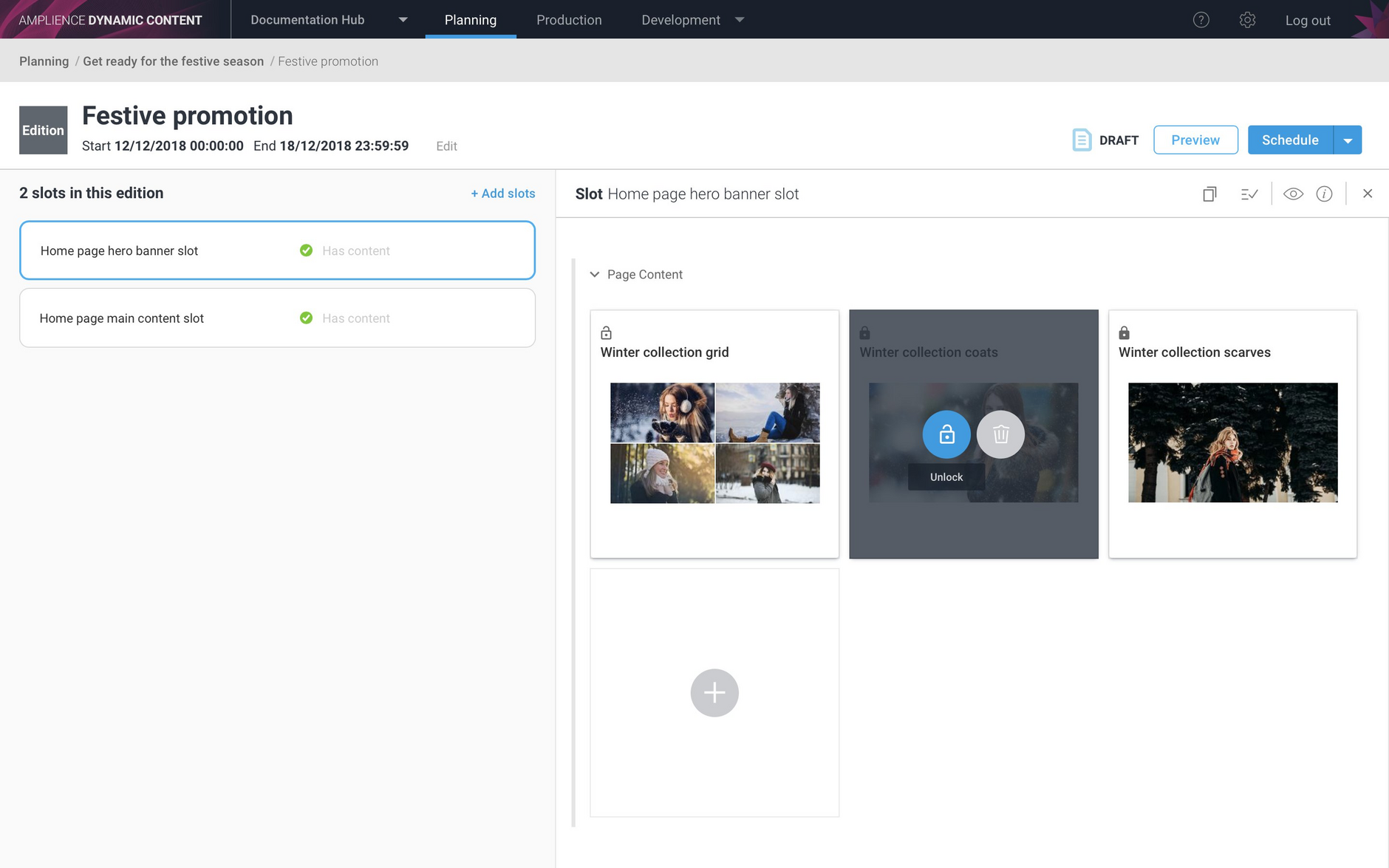 The content instance is now unlocked and shown as unlocked in the content usage panel. It can be updated using the update editions feature or edited or deleted from the slot view in the edition window.