Timeline enhancements
Release date: 4th July 2018
In this release we've made some improvements to the timeline view: an edition can now be expanded to show the slots it contains and a new details pane shows information about the selected event, edition or slot.
Slots in the timeline view

Link copied!
The timeline view provides a flexible way of viewing events and editions in a time period you choose, from one week to one year. This view has been enhanced so you can now expand an edition to display a list of the slots it contains.
In the image below, the "mid summer madness sale" edition has been expanded by clicking the icon to the right of the edition name. The three slots that the edition contains are shown.
A solid status bar will be indicate if a slot contains content. In this example the "home page banner slot" and "generic banner slot" are empty, while the "feature page banner slot" contains content.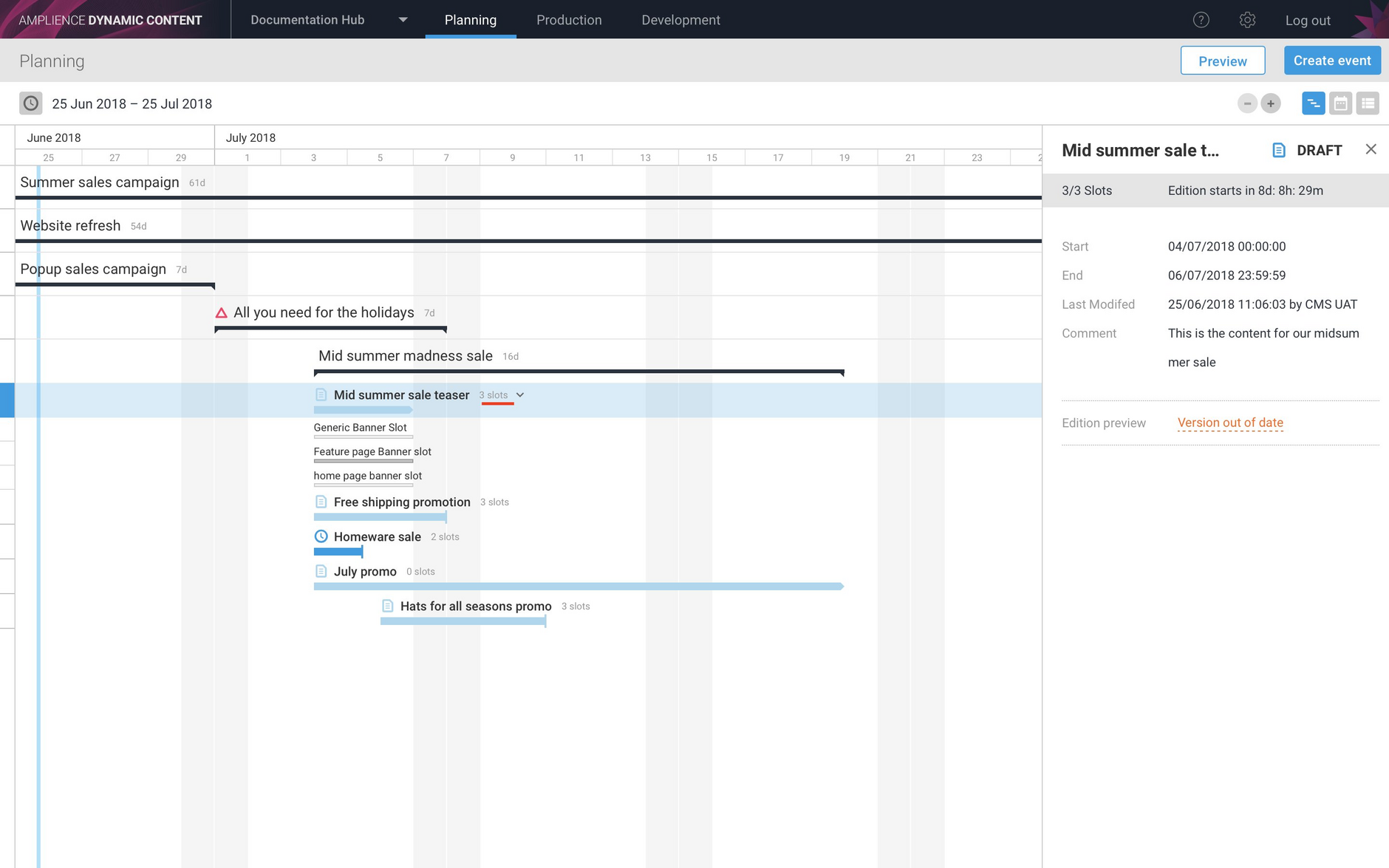 Clicking anywhere within the line containing the slot and outside a slot title will display the slot details pane. The "Feature page banner slot" contains content and is shown with a green tick indicating that it is valid.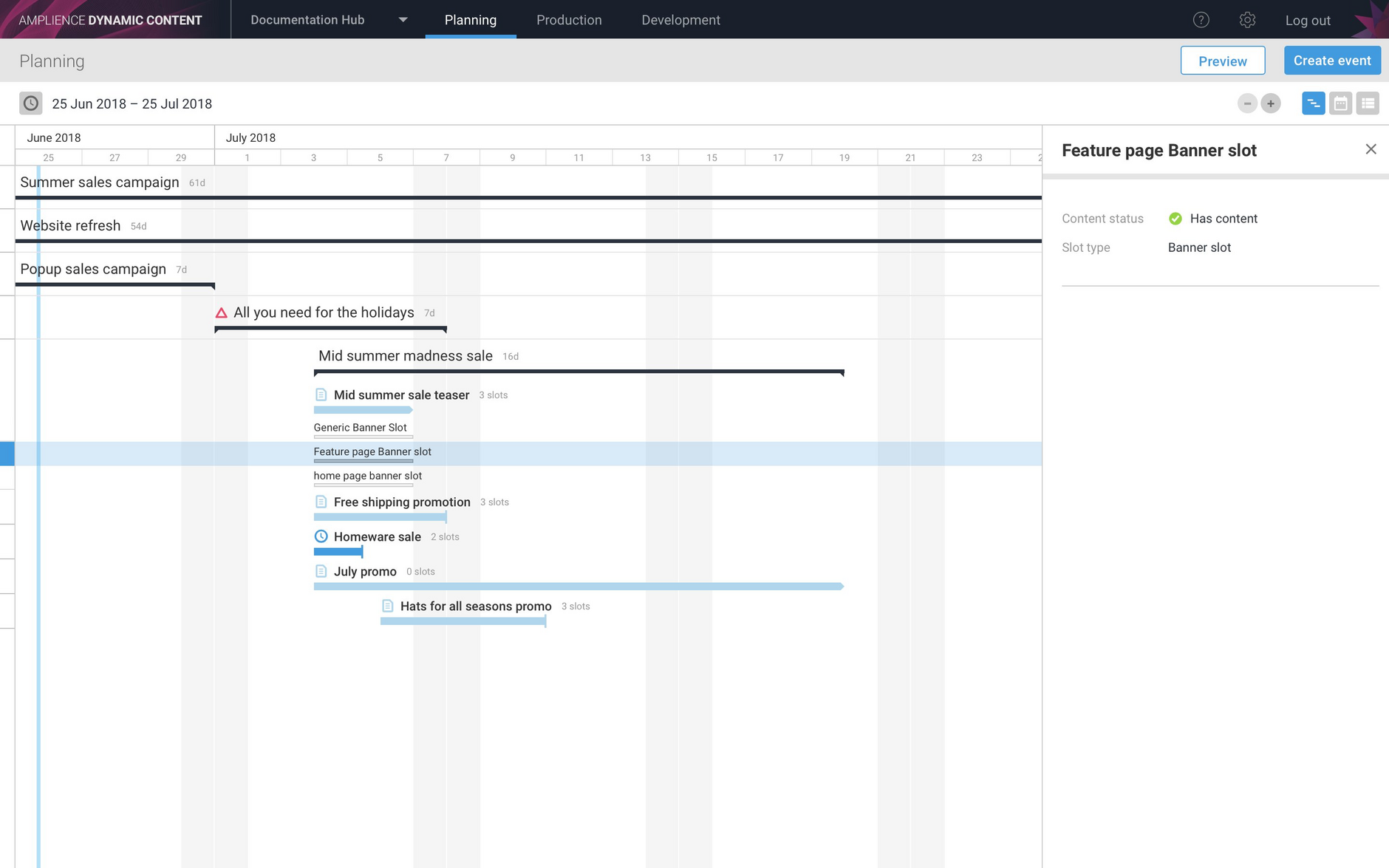 A slot may also be empty and valid, empty and require content, or contain version conflicts.
The "banner slot with picture field" shown below requires content in order to be valid. The "home page main content slot" within the same edition contains version conflicts, that is two or more versions of the same content.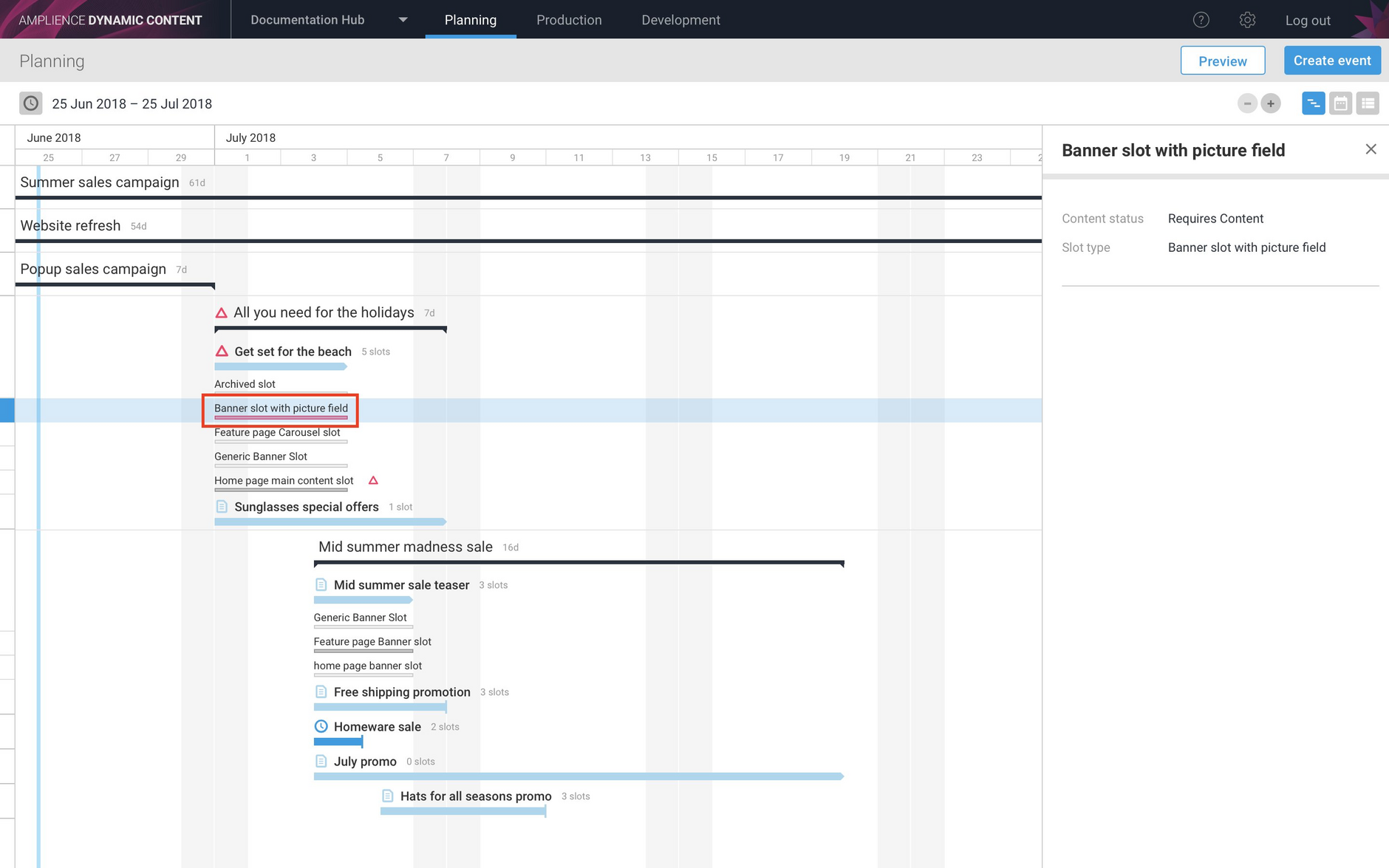 Clicking a slot title will open the edition within which the slot is contained.
Event and edition details

Link copied!
Clicking anywhere except the title within the line containing an event or edition will open up a details pane, providing information about the selected item.
In the example shown below the "Mid summer sales teaser" is selected and the details pane shows the edition start and end date, the modification date and the edition preview status.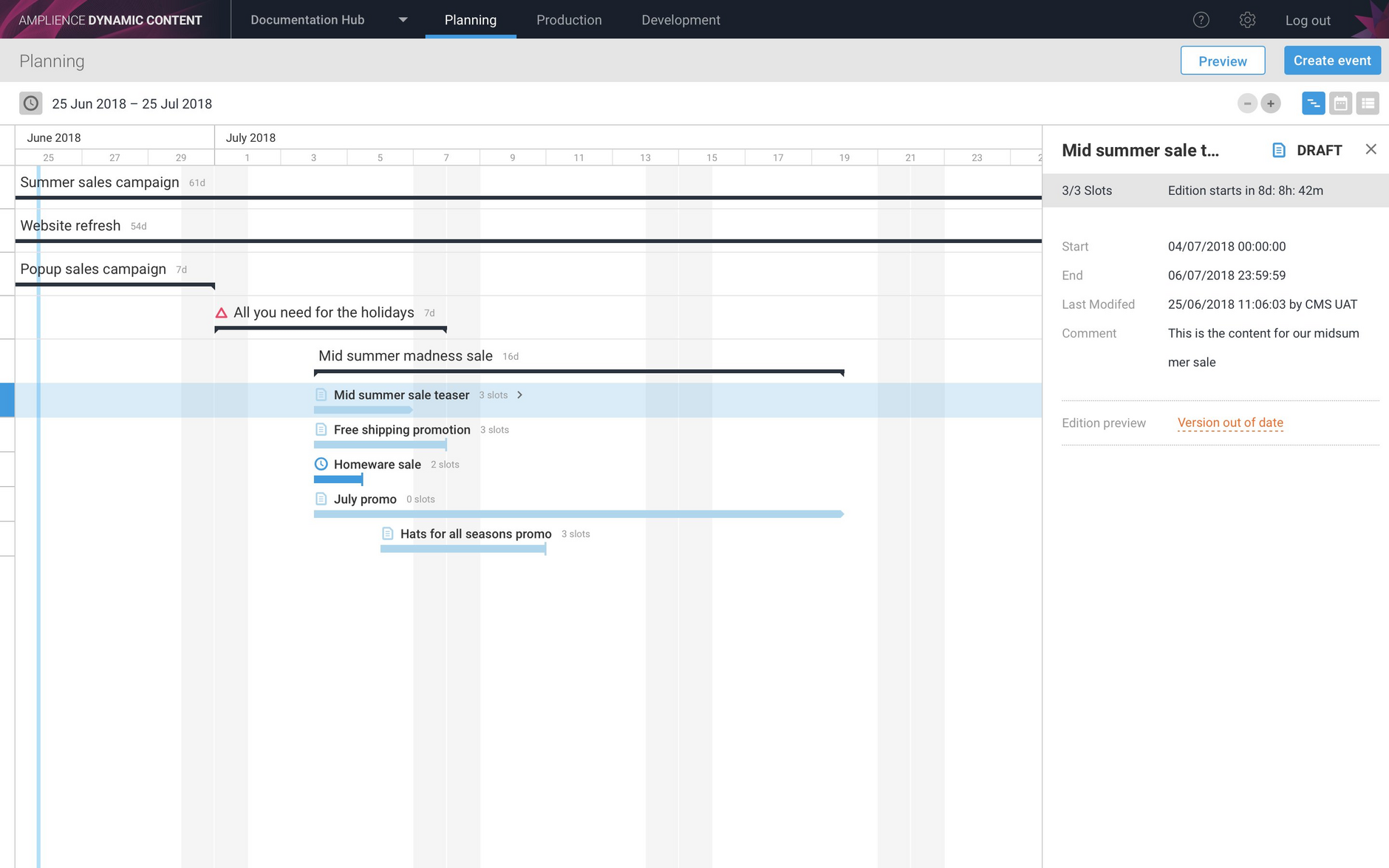 A single click in the edition name will open the edition editing window.