Copying content
On this page
To make a copy of a piece of content, choose "Copy" from the item's menu in the content library. You'll be asked to give the copy a name and a new copy of the selected content will be added to the content library with the name you've chosen. Note that you currently need to refresh the window for the copied item to be displayed.
The new copy will include references to the same content items as the original, so if you make a copy of a carousel and then make a change to one of the carousel slides it contains, then both the original content and the copy will be updated.
Copy content item example
In the example below to copy the "Living room- fall promotion" item, choose "Copy" from the item's menu.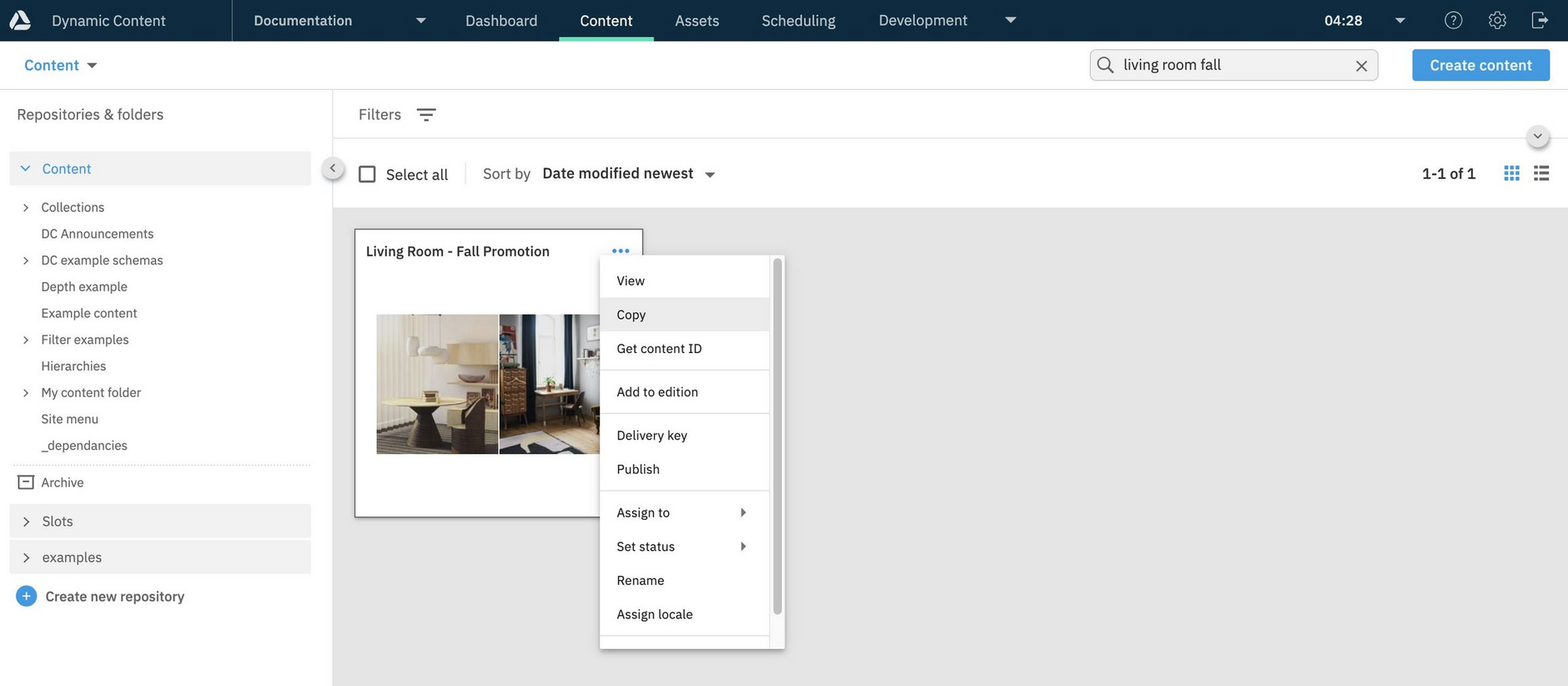 Give the new content a name and click OK to create the copy.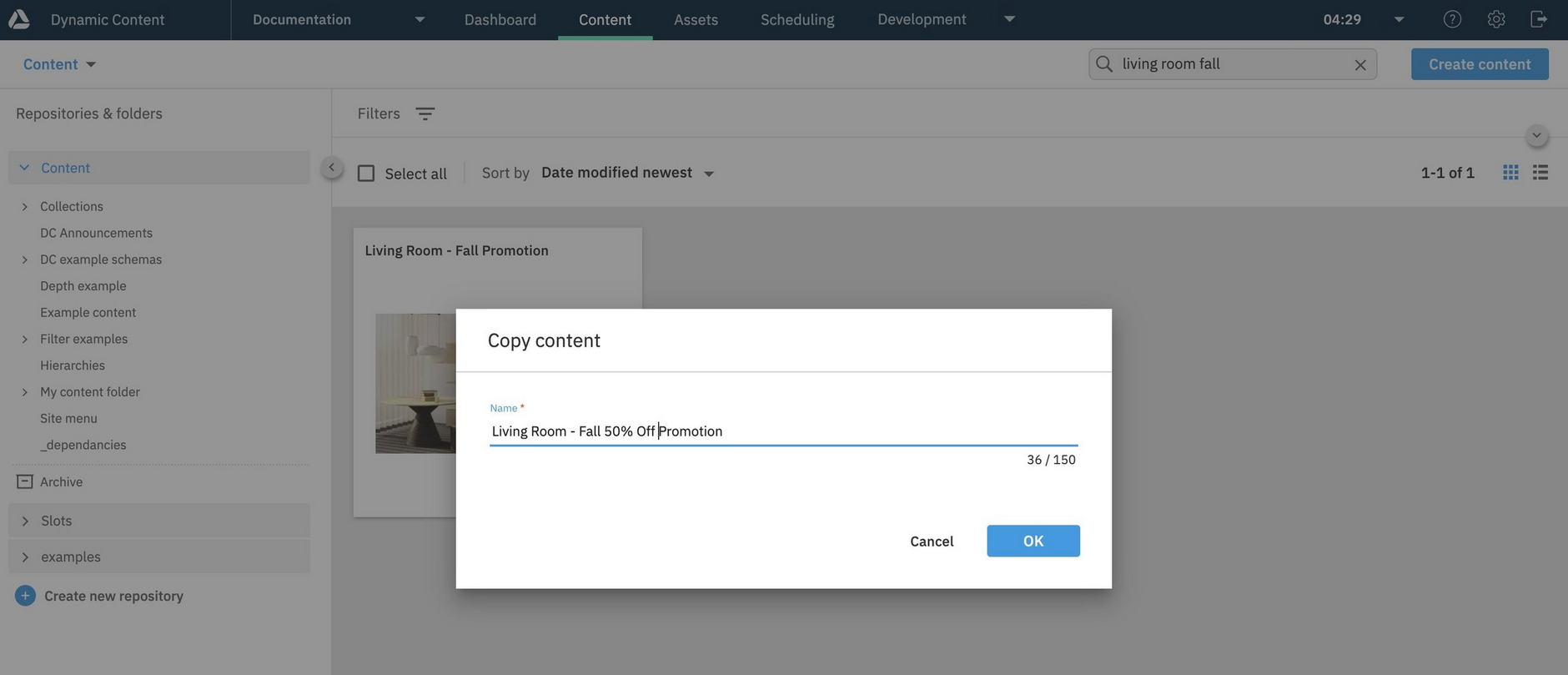 After refreshing the window the new content item is shown in the content library.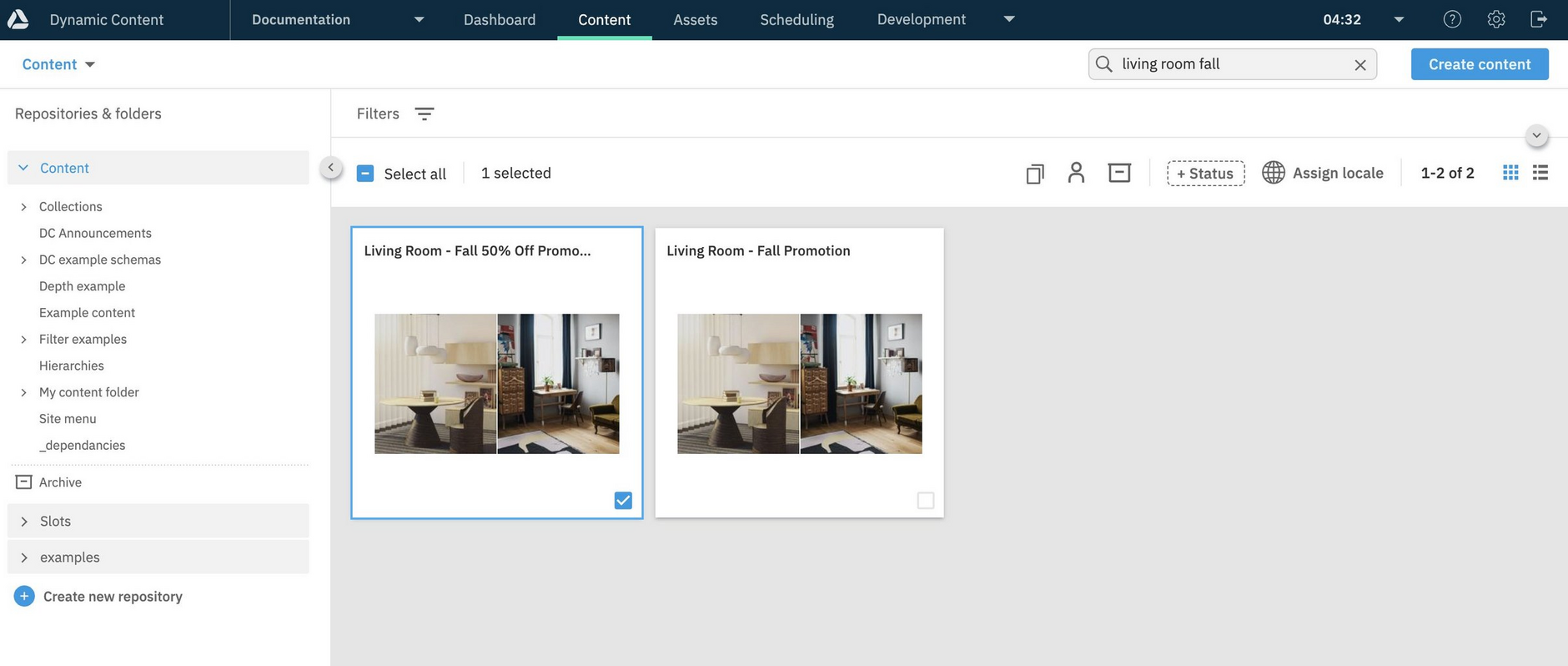 When an item has been copied, all of the fields will be copied from the original item. You can edit the new item to change whatever fields you choose, including the image in this example.