Creating linked content
In some cases you will need to create a content item that contains links to other items. One example is a carousel that contains one or more carousel slides. These carousel slides would be stored separately to the carousel itself and could be reused in multiple pieces of content.
On this page we'll show you how to create a piece of linked content, using a simple carousel as an example. Linking items together is a common approach to creating content, so it's likely you will be creating your own carousels, image grids or similar content.
Creating a carousel
To create the carousel, choose "Create content" at the top of the Content Library window and choose "Carousel" from the content types window.
A new carousel is created and opened in the content editing form. The carousel itself is very simple, just containing a list of slides with no other fields to fill in. To add a carousel slide, click the plus icon as shown in the image below. The Add content window is shown, asking whether you want to create a new carousel slide or add an existing one.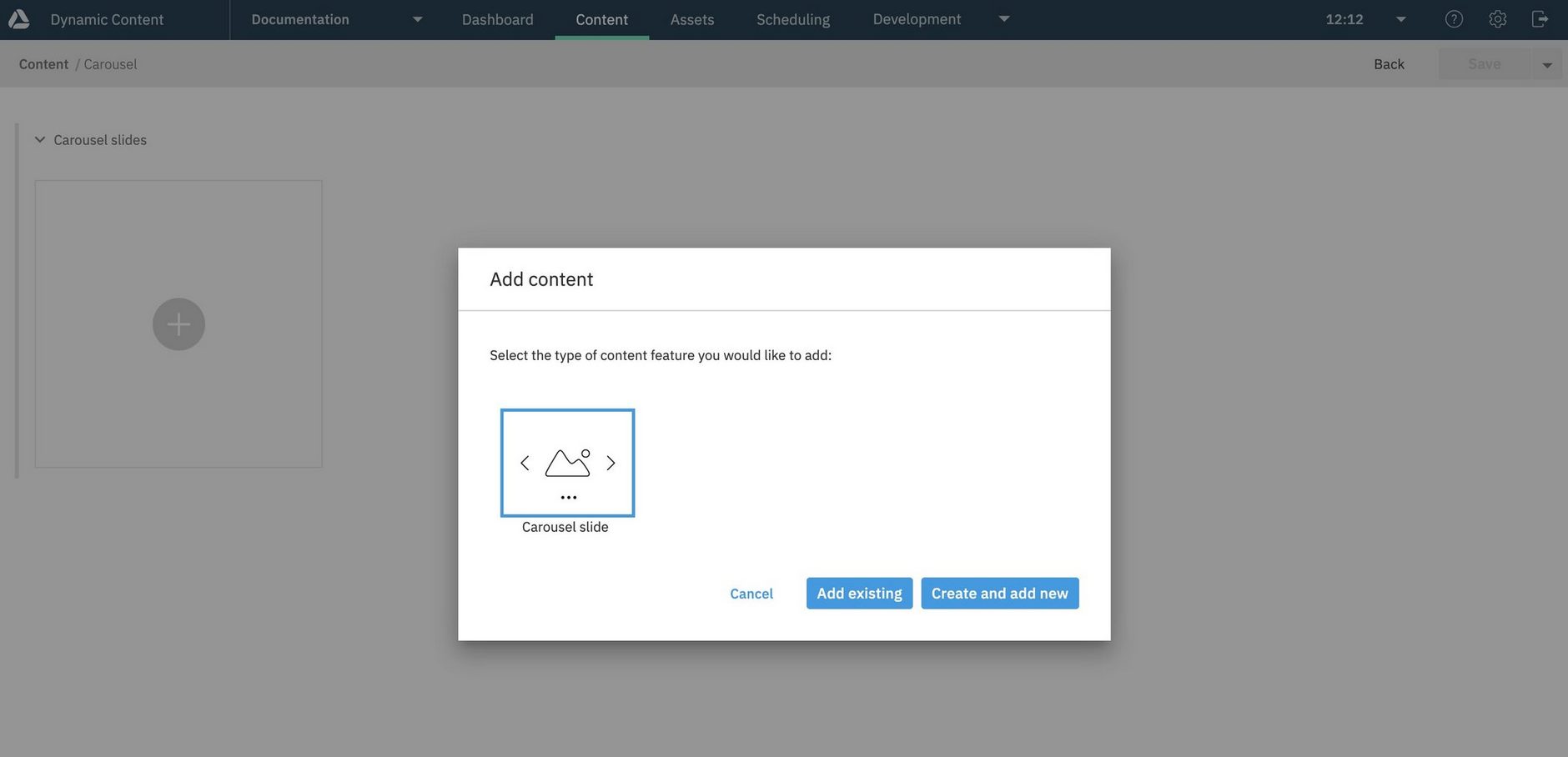 If you choose "Add existing" the Content Library window opens showing all the carousel slide items in your selected content repository. Click to select the slides you want to add and a tick will appear in the bottom right of the card for each selected item. Hover over one of the selected slides until the "+" icon appears and click the icon to add the slides to the carousel.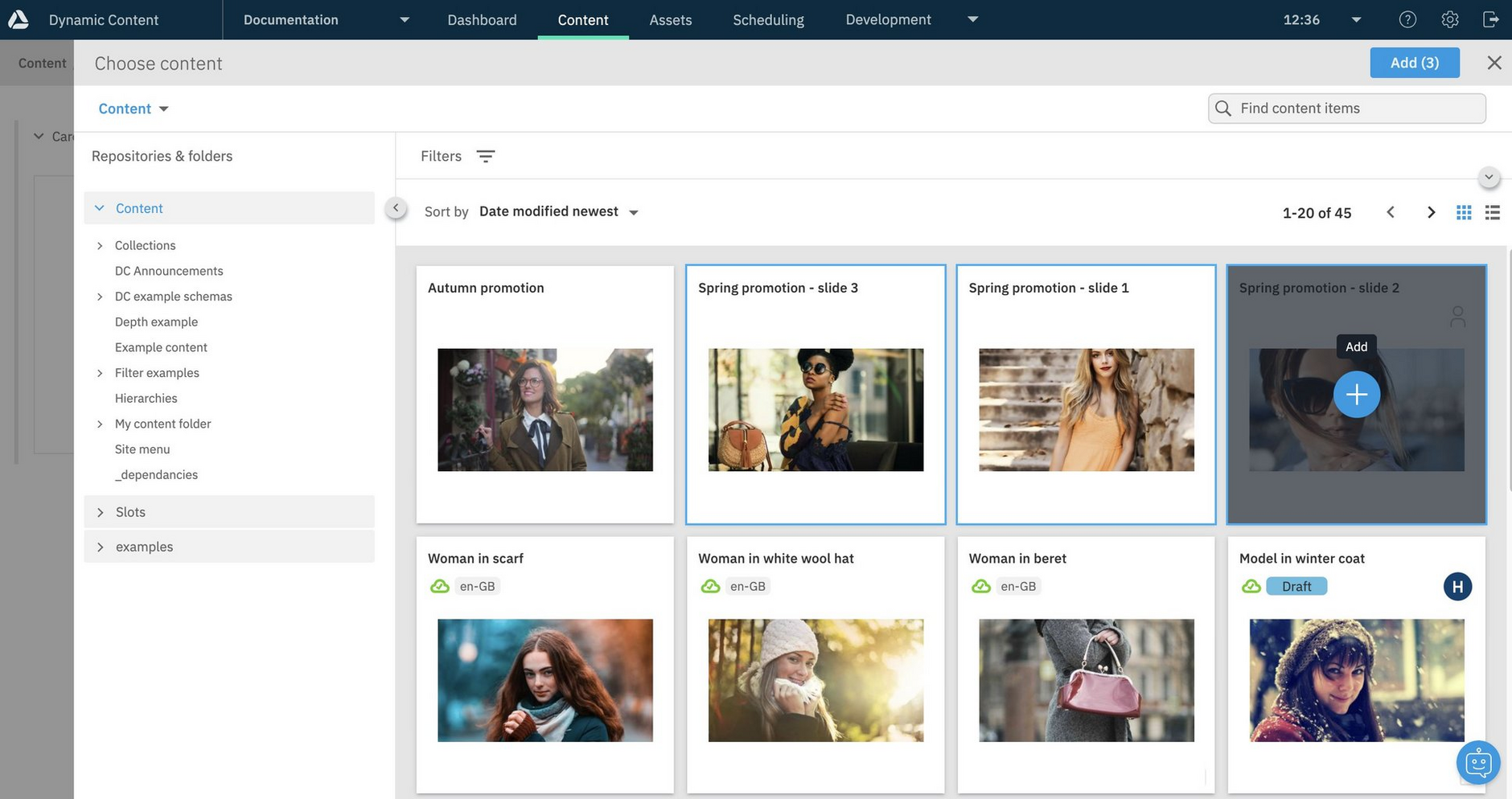 Alternatively you may choose to create a new carousel slide and add a new image to it. If you click "Create and add new" a content form opens with a new empty carousel slide.
This is a very simple content type and just contains an image. Click the "Add" icon to choose an image to add to the new carousel slide.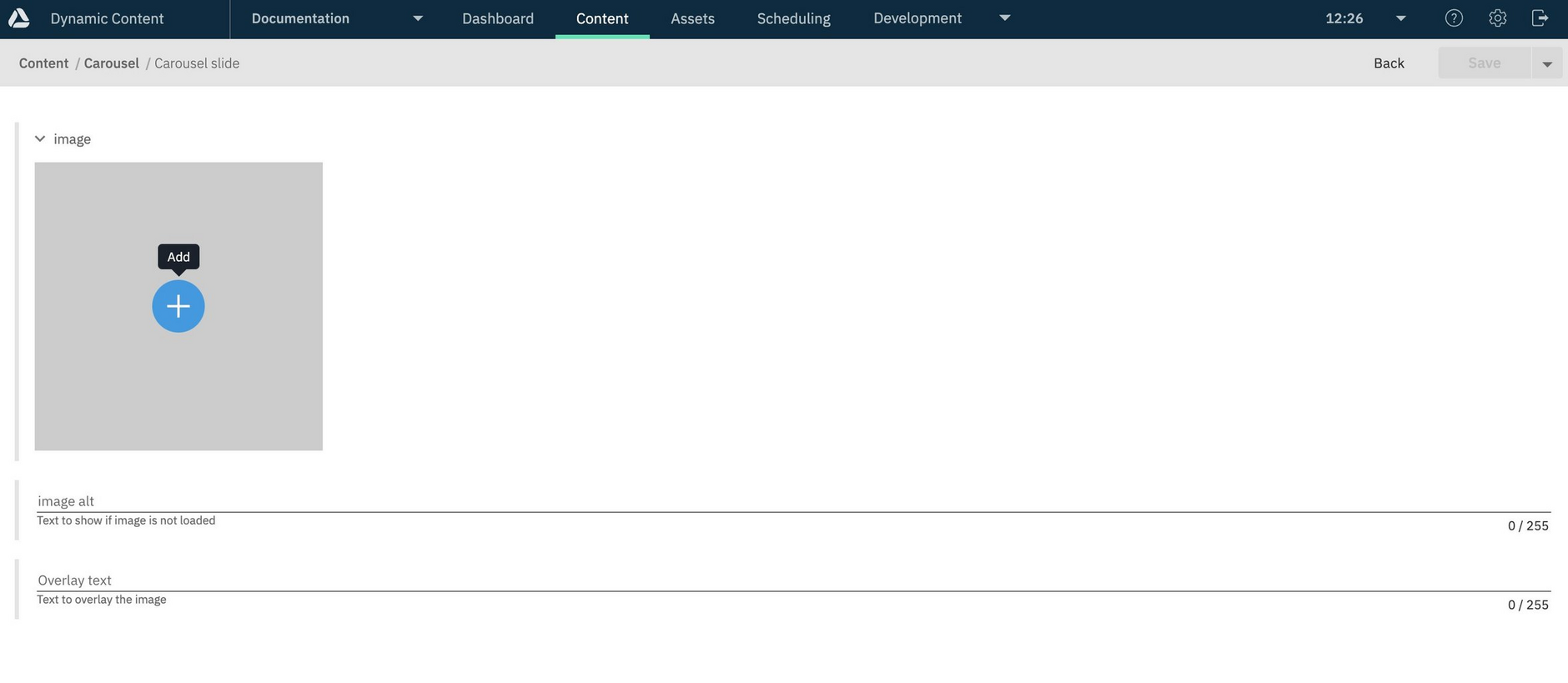 The media browser window opens showing a list of images from your media repository. Select an image and click "Add" to add it to the carousel.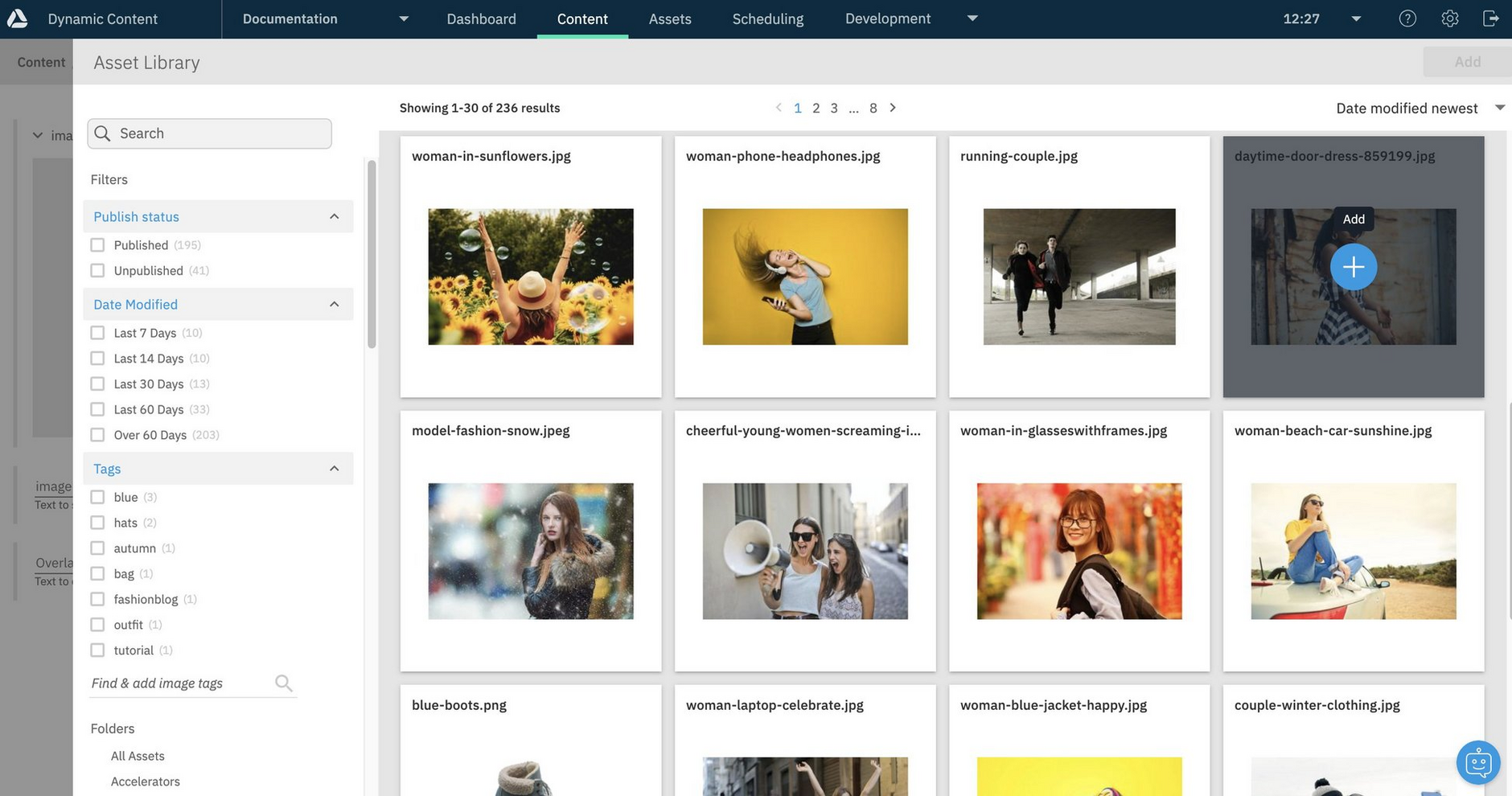 The image is added to the carousel slide. Click "Save" and give the item a name.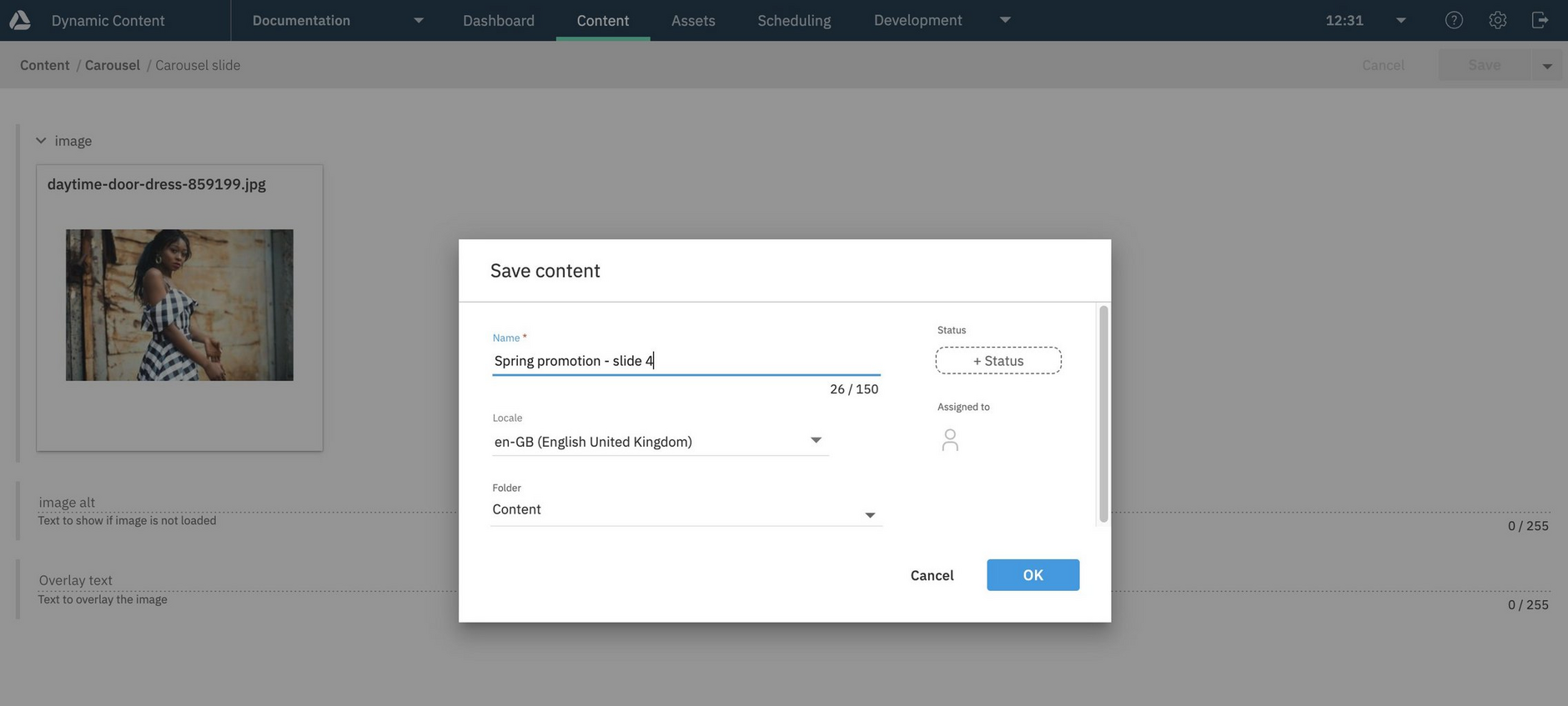 Once the item is saved, you are returned to the main carousel form and you can see that the slide that was just created has been added.
There are now 4 carousel slides linked to this carousel. Click Save to save the carousel.
Give the carousel a name and click "Ok" to confirm the save.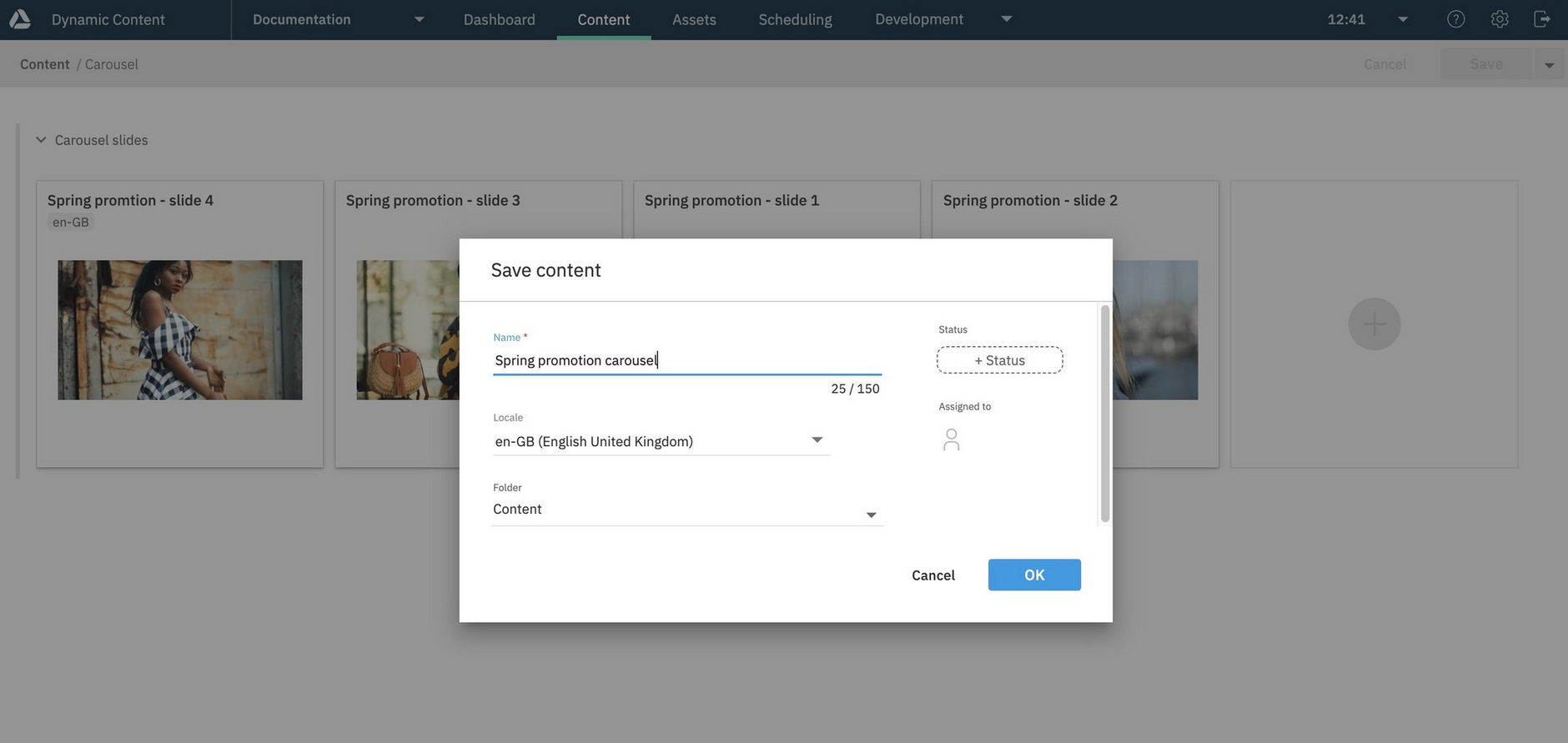 The carousel has now been saved. Because the carousel content type has a visualization associated with it, a preview of the carousel content appears in the window on the right hand side.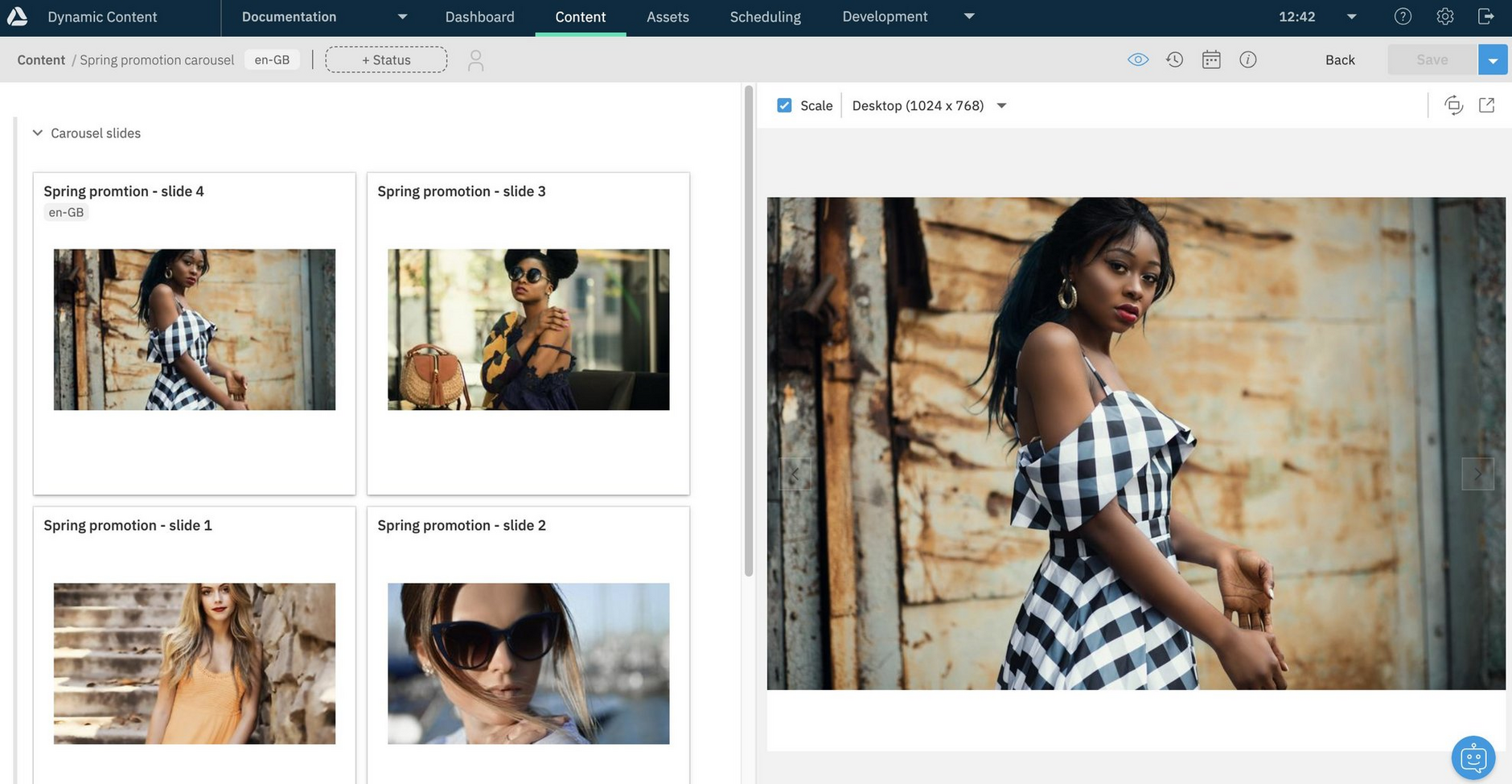 Click the back button to return to the Content Library.
Related pages