Updating content published to slots
In some cases you might have populated an edition with content and scheduled it to go live. Once the content is published you decide that one piece of content needs to be updated. Perhaps you need to use a new image for a banner, or update the text in a blog post. You might choose to create a new edition and include just those slots containing the content that needs to be updated, or you can just publish a new version of those content items.
In the example below an edition has been scheduled and content has been published to its slots on the edition start date. One of the content items is a "hats for all seasons" banner, as shown in the image.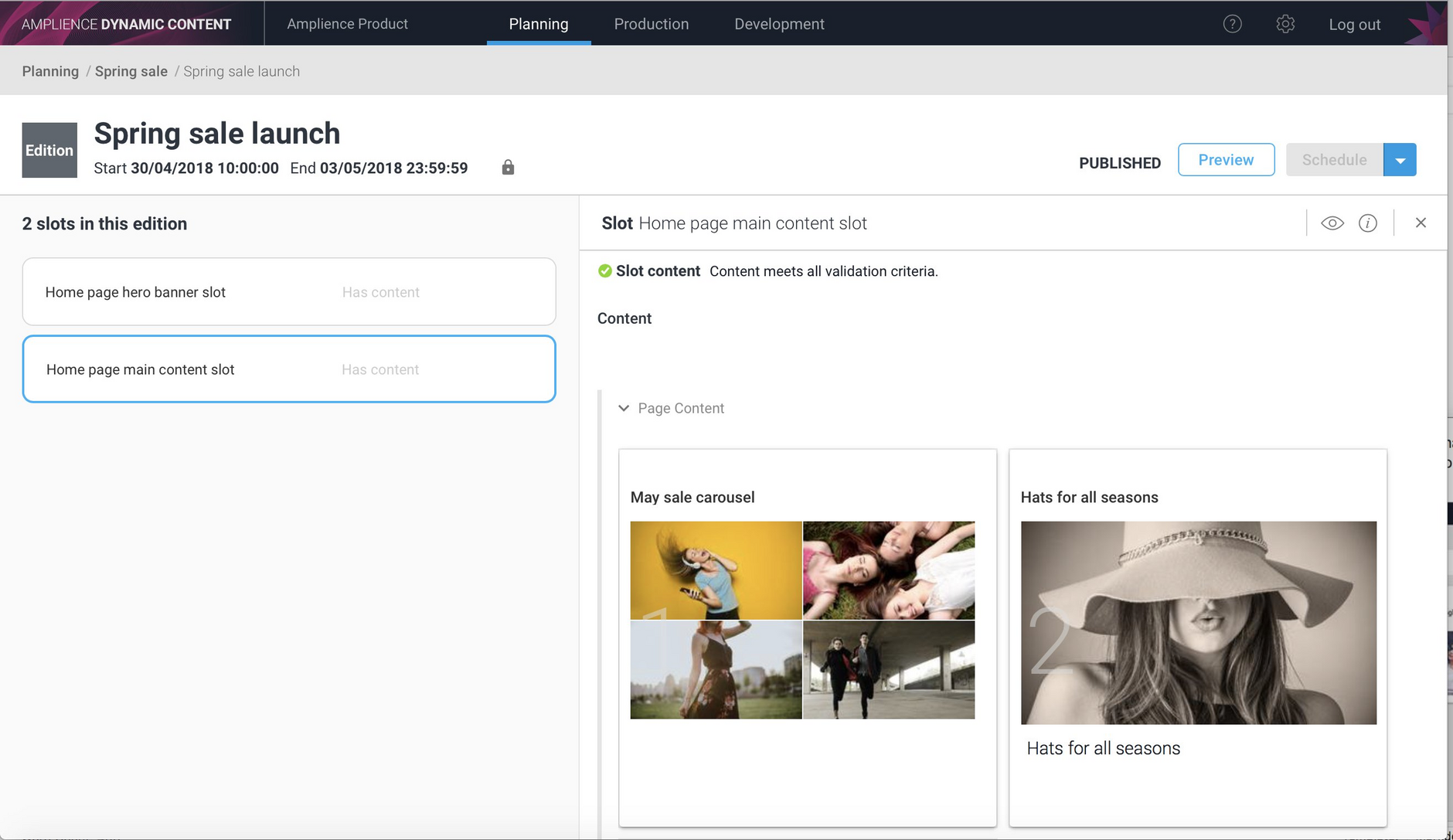 This is how the content from within this edition is shown on the website home page.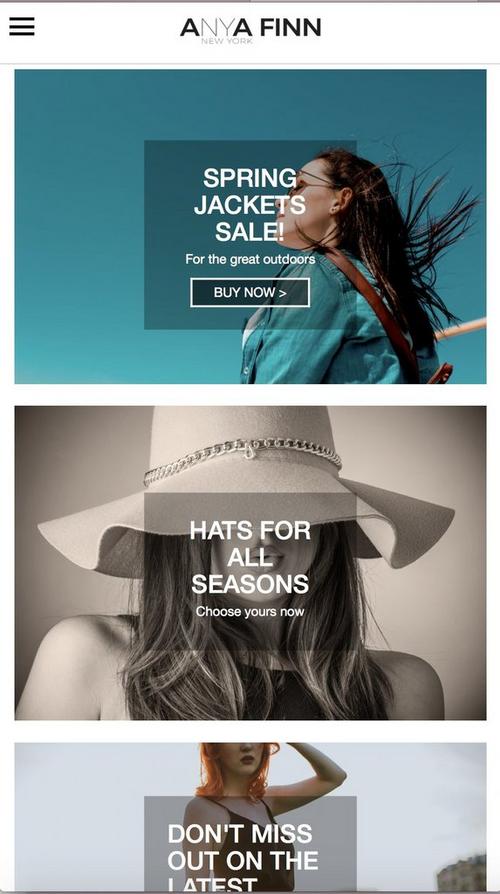 When viewed in the content library, the publish status icon is a green tick, indicating that the latest version of this content is published. To update this content double-click to open the content editing window.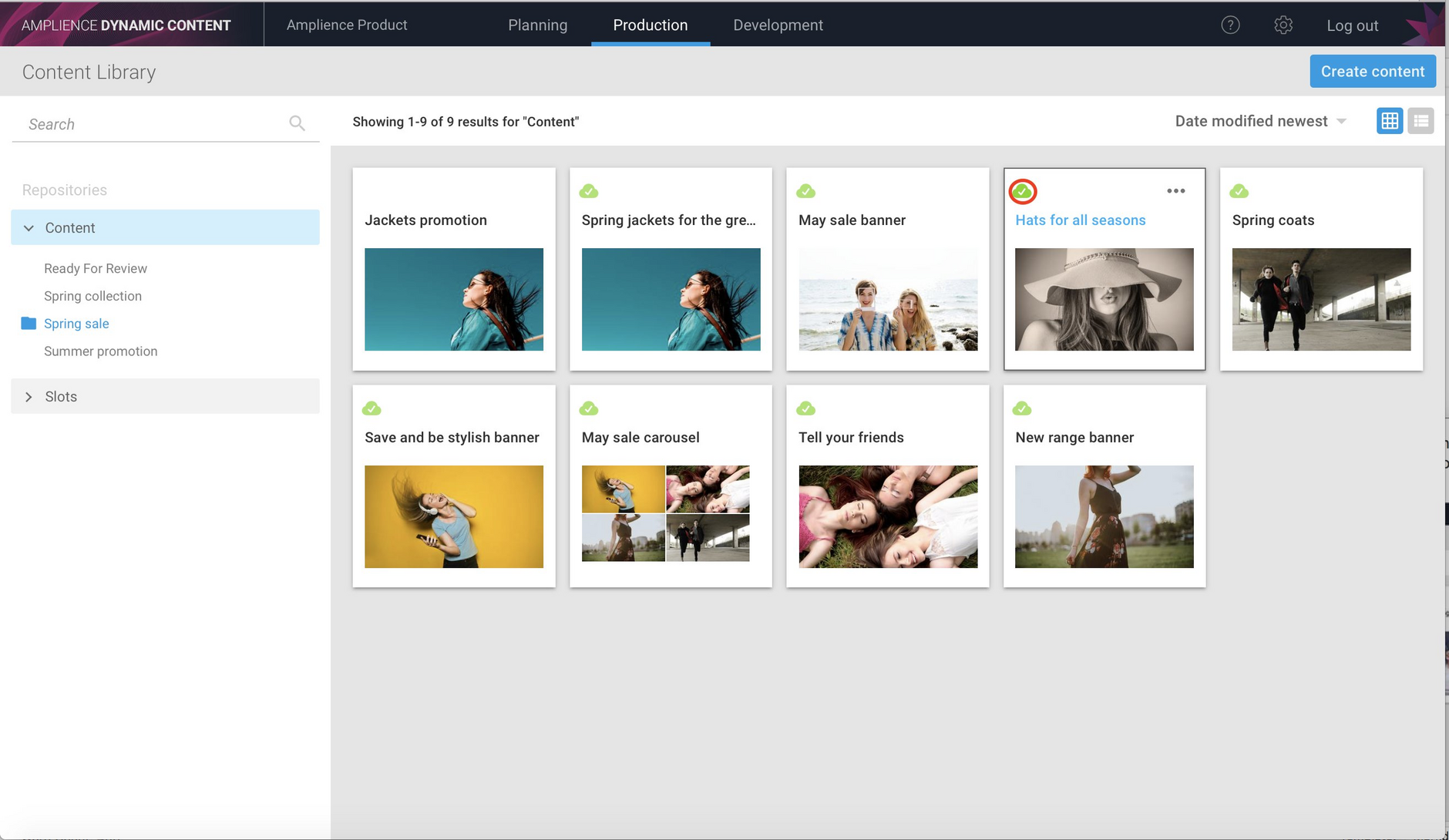 A new image has been chosen and the content saved. Notice that the publishing status icon is now a green cloud, because we have updated the content and the published content is no longer the latest version.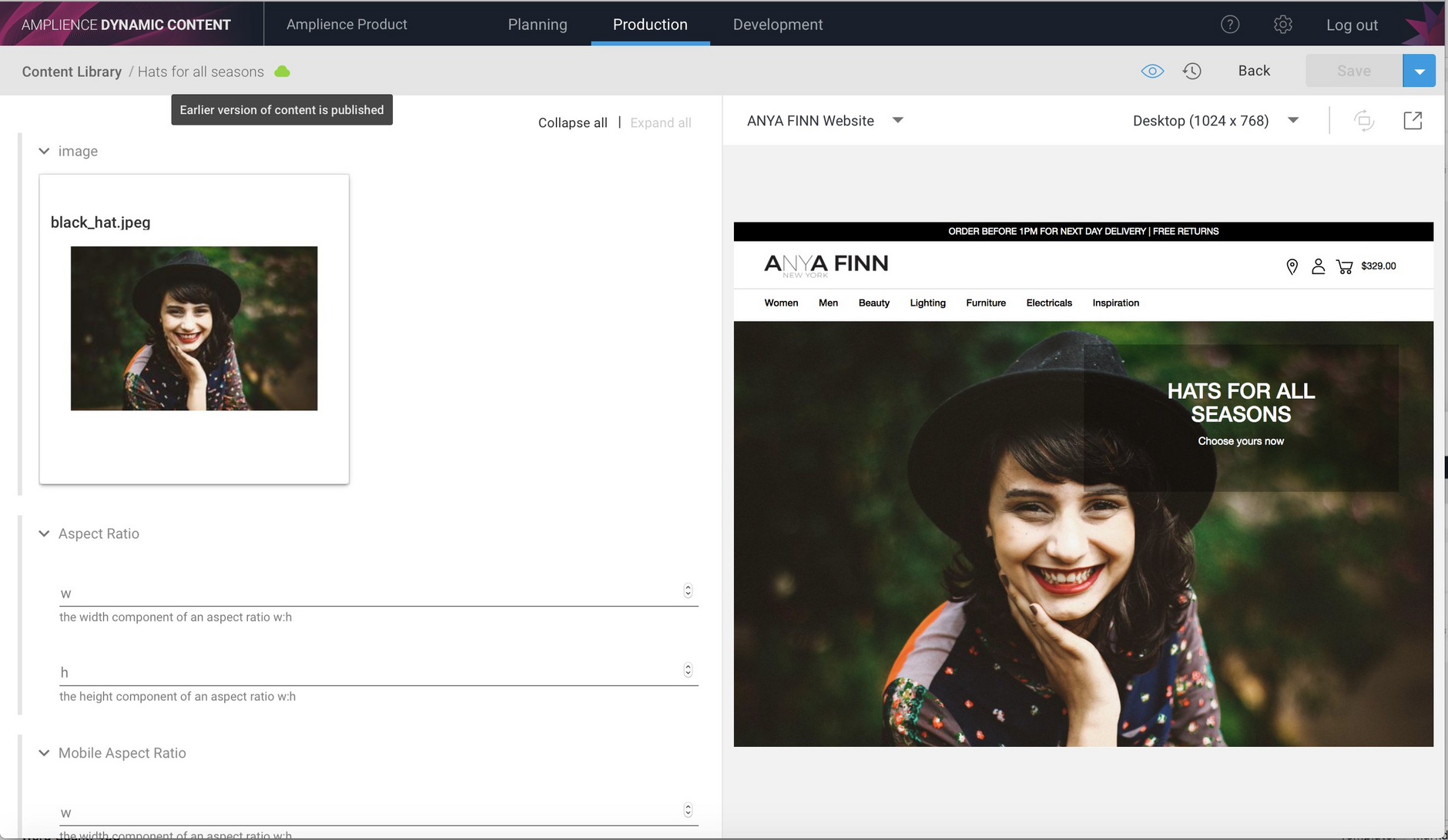 To publish the latest version of the content, choose "Publish" from the "Save" menu. Note that if the content had not been saved then this item would be named "Save and Publish".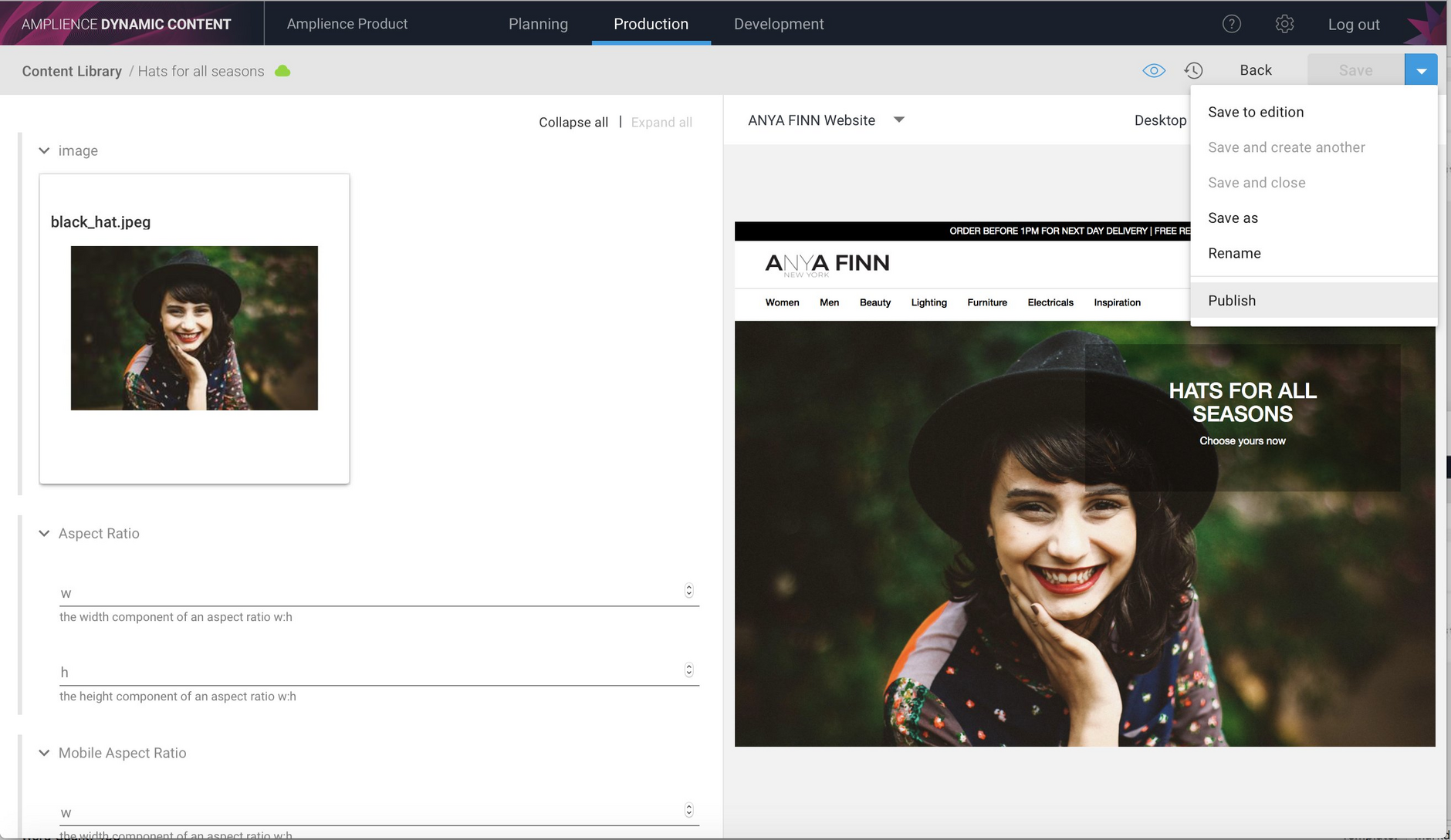 The content is now published and the publish status icon changes to a green tick.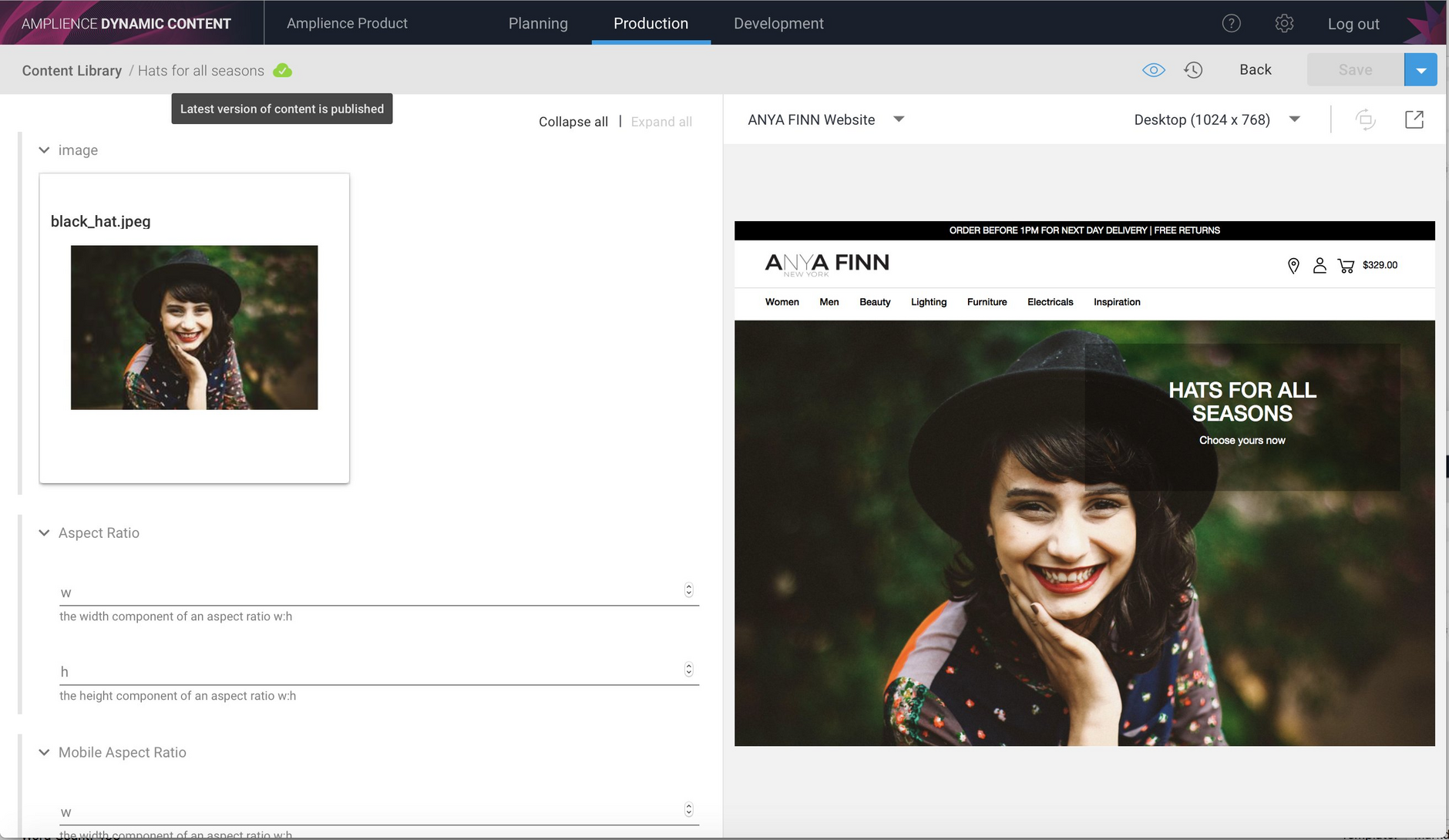 The updated "Hats for all seasons" banner is now available and can be consumed from our website, replacing the version published when the edition went live.