Viewing and editing events and editions
In the timeline, you can quickly create, view and edit events and editions. On this page we'll explain how to work with events and editions in detail.
Creating and viewing events
To create a new event, select the "Create event" button at the top right of the window.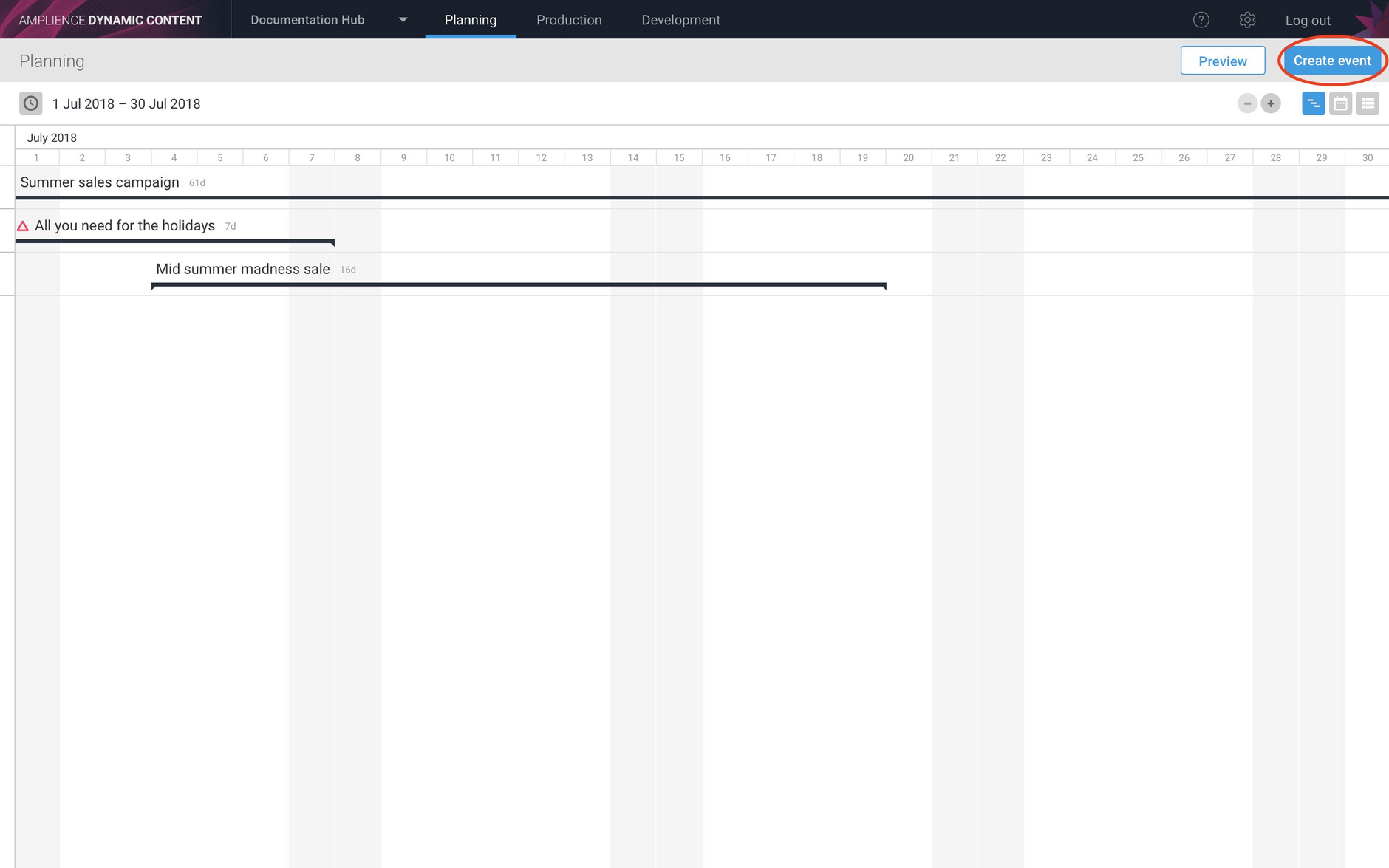 Right-clicking an event will display the event menu, from which you can open the event editing window, create an edition or preview content, with the start date defaulting to the date you clicked within the event. Single clicking in the event name will open the event editing window.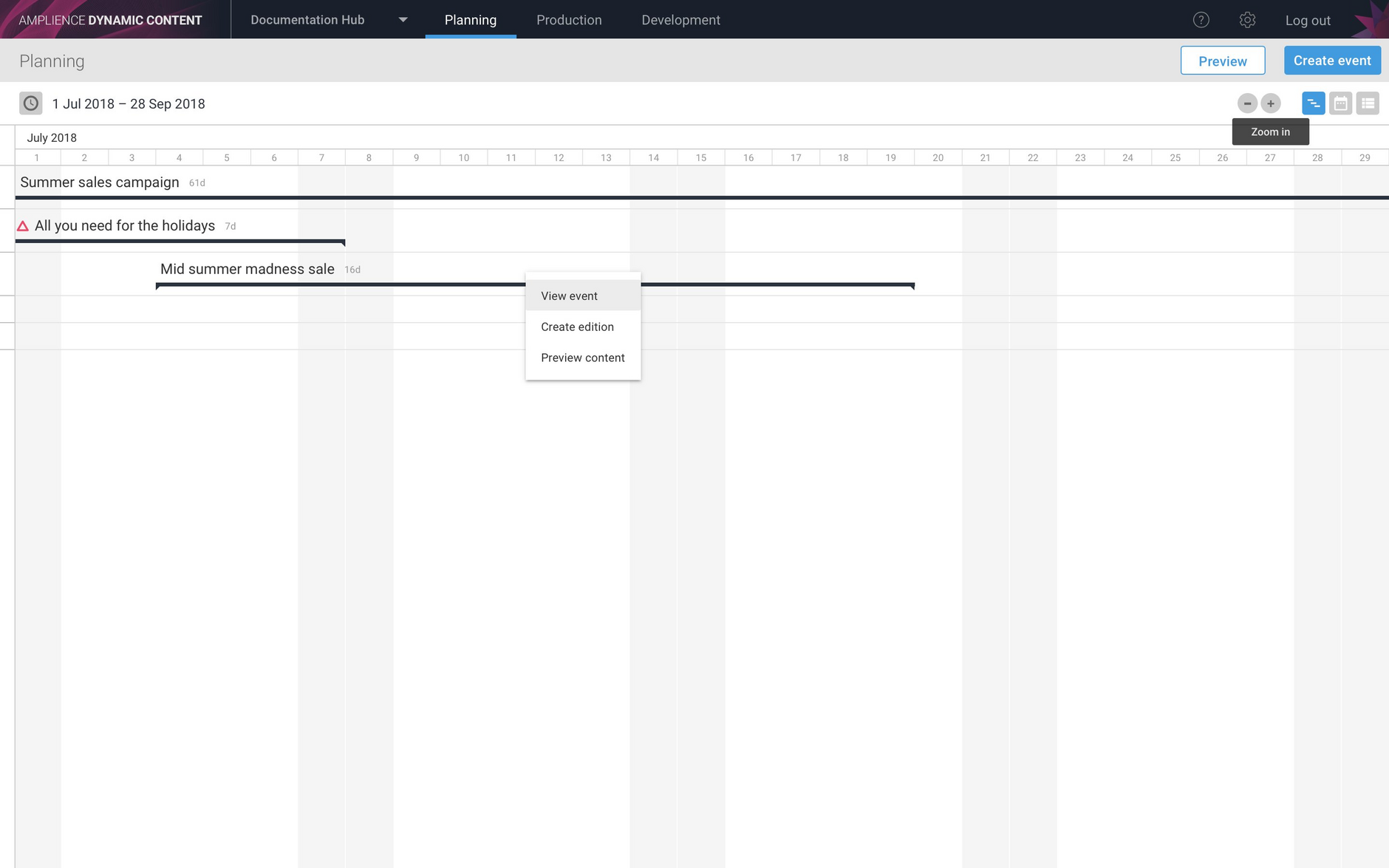 Expanding events
Click the expand/collapse icon to the right of each event containing an edition within the current time frame to view the editions. In this example we have chosen to view the editions within the "mid summer madness" sale.
You can also expand/collapse an event by clicking in the area on the left hand side of the timeline.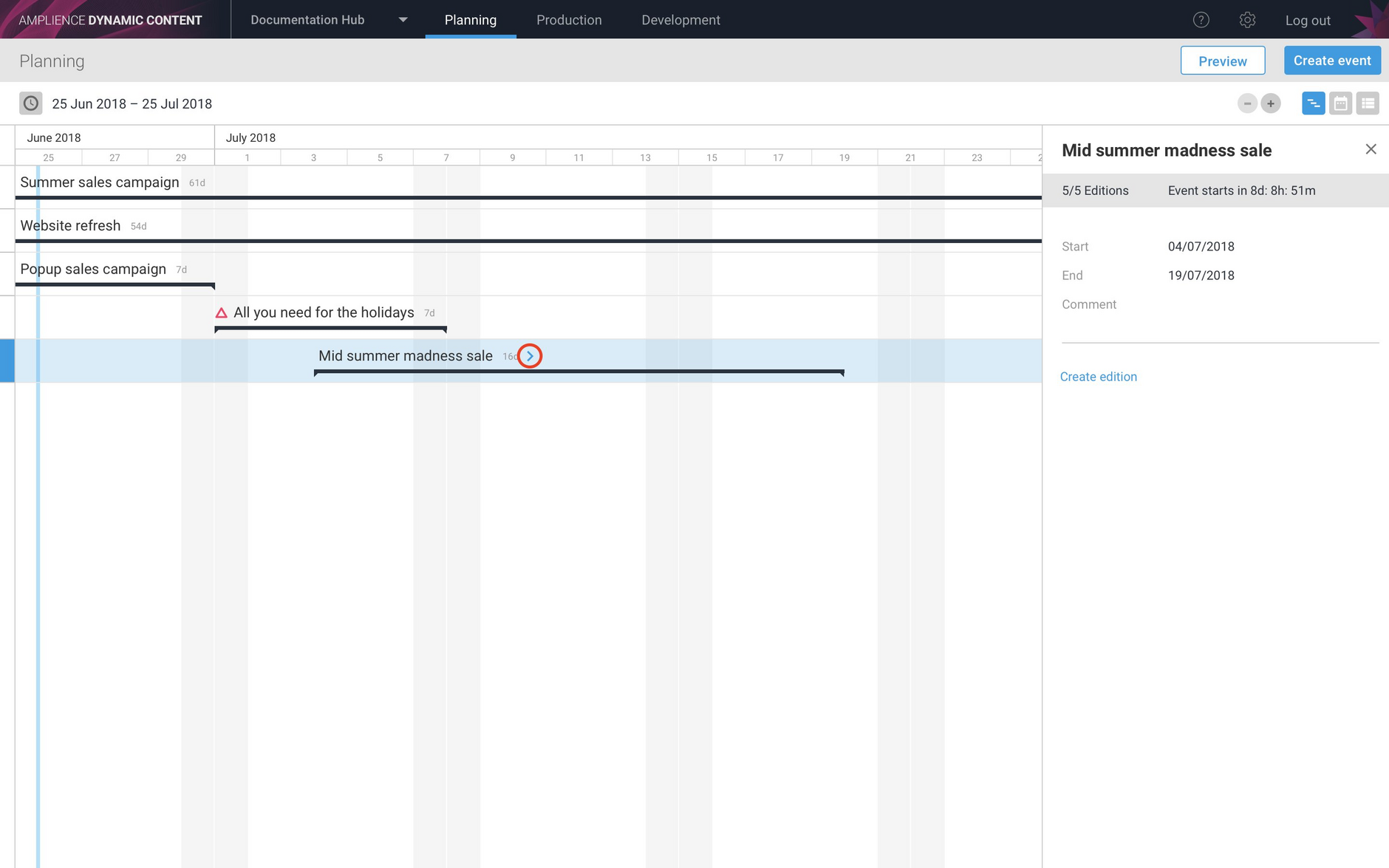 The editions are now displayed. Editions that are in draft mode are shown in light blue, while those that have been scheduled are shown in darker blue, together with a clock icon to the left of the edition name. Published editions are shown in green, while those with a version conflict are displayed with a red exclamation mark.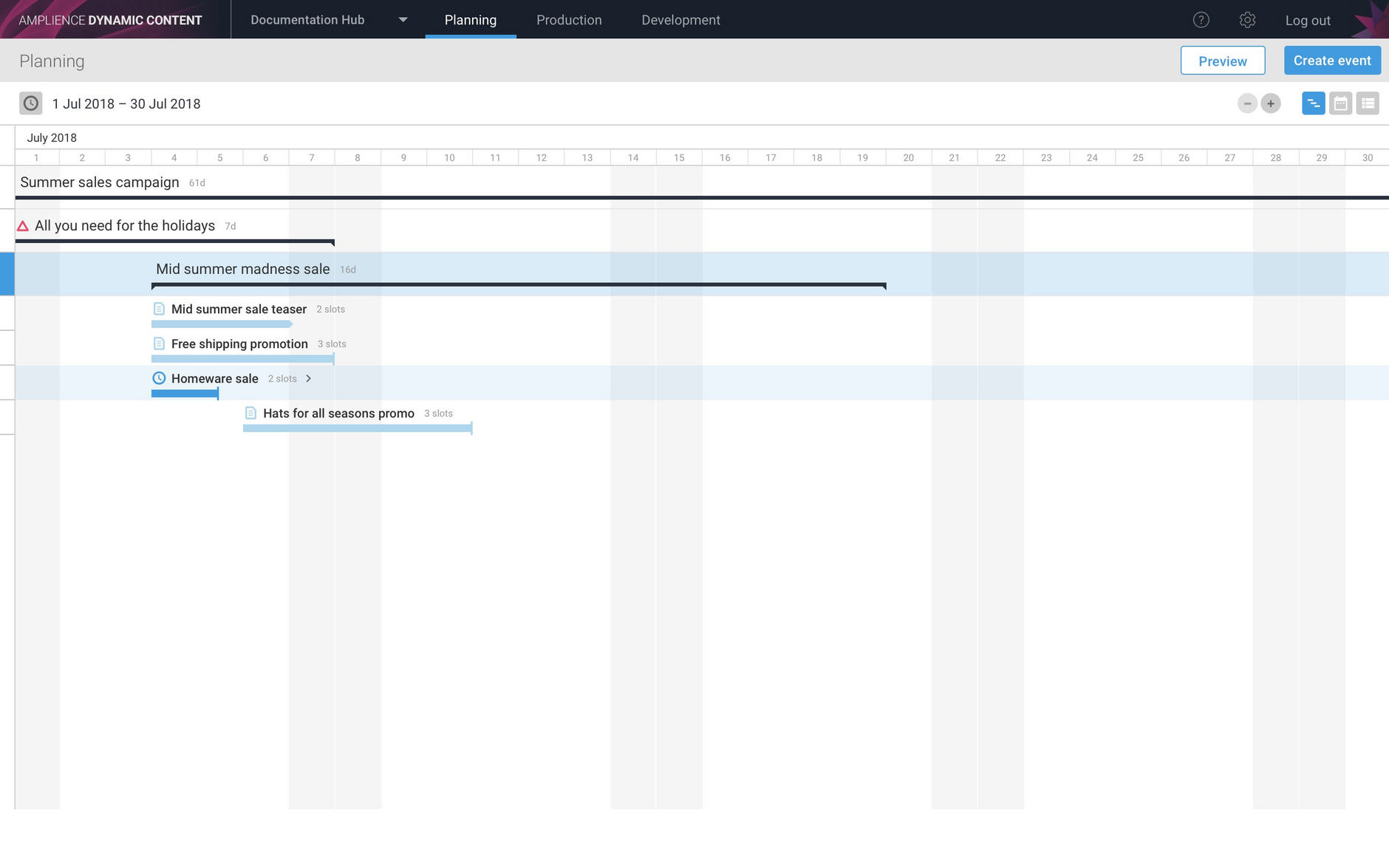 Right-clicking an edition will display the edition menu, allowing you to view or copy an edition and open the content preview dialog. If the edition contains a version conflict, then the "resolve conflicts" option will be included.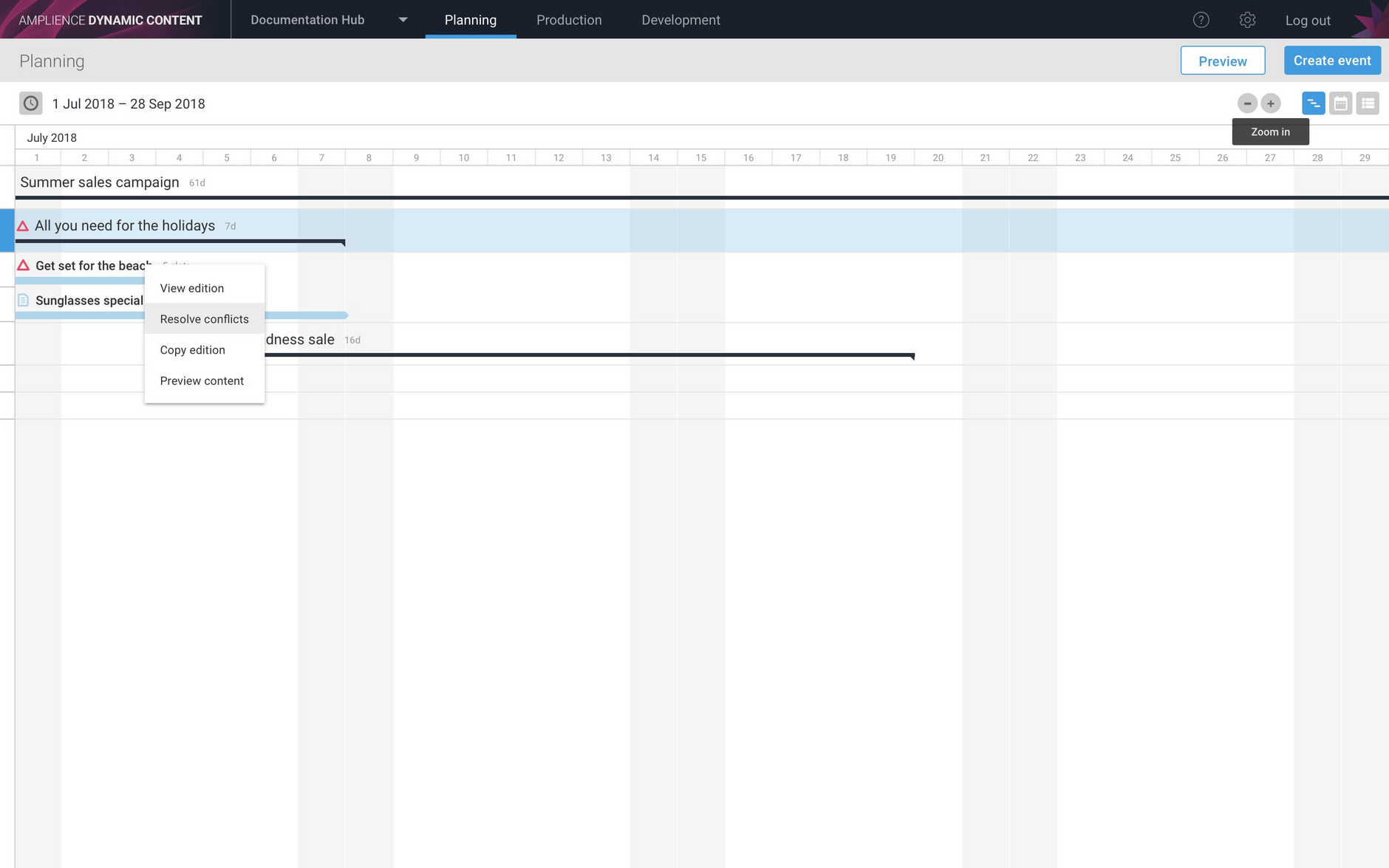 Event and edition details
Clicking anywhere except the title within the line containing an event or edition will open up a details pane, providing information about the selected item.
In the example shown below the "Mid summer sales teaser" is selected and the details pane shows the edition start and end date, the modification date and the edition preview status.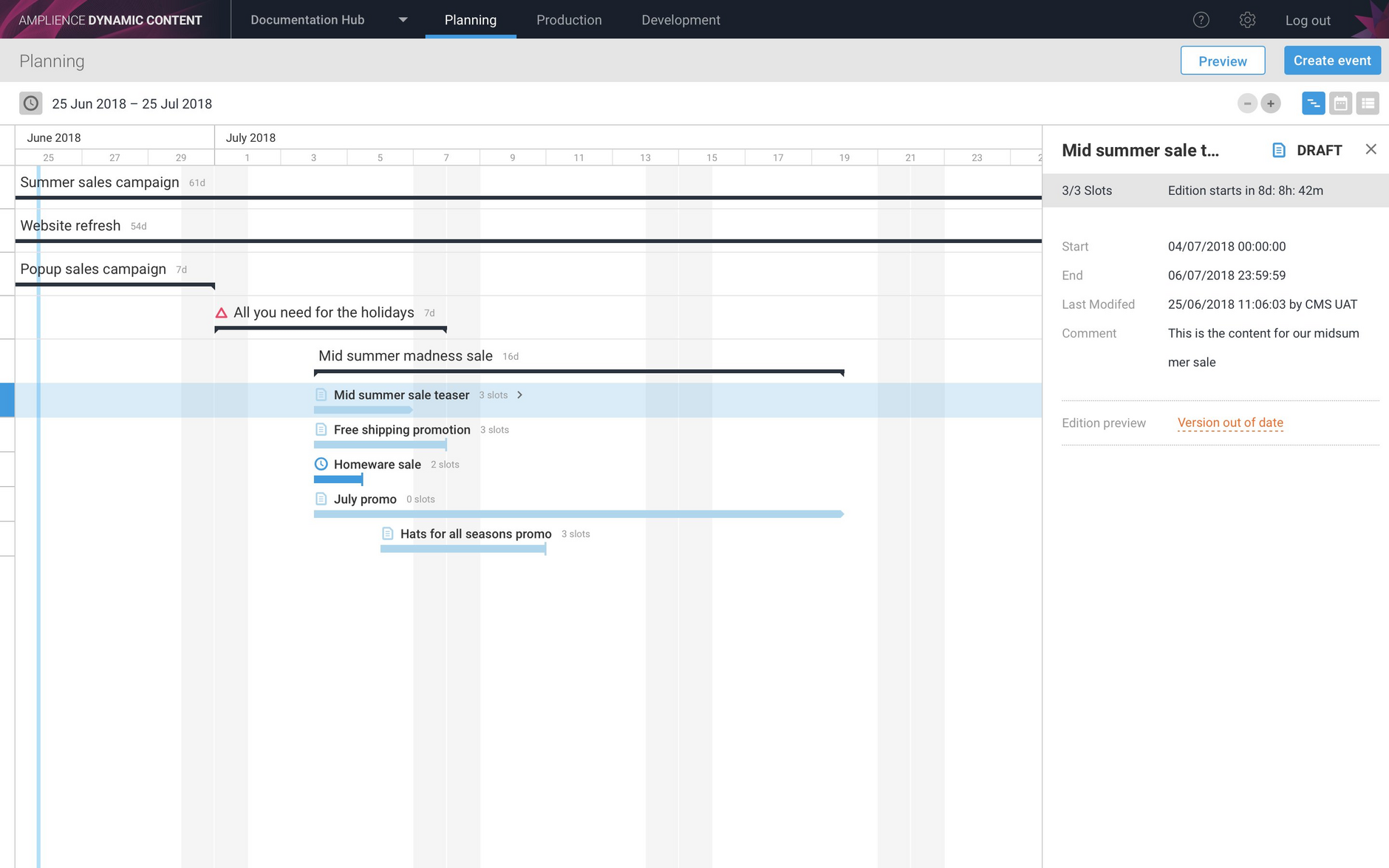 A single click in the edition name will open the edition editing window.
Expanding an edition will show the slots that it contains. See the Viewing and filtering slots in the timeline for more details.
Related pages