Development tab
The Dynamic Content Development tab is a launch page to developer documentation and resources. It is developers who customize Amplience to how your organization operates, providing the structures used by content producers and schedulers.
Once the development set up is complete users can create and schedule their content.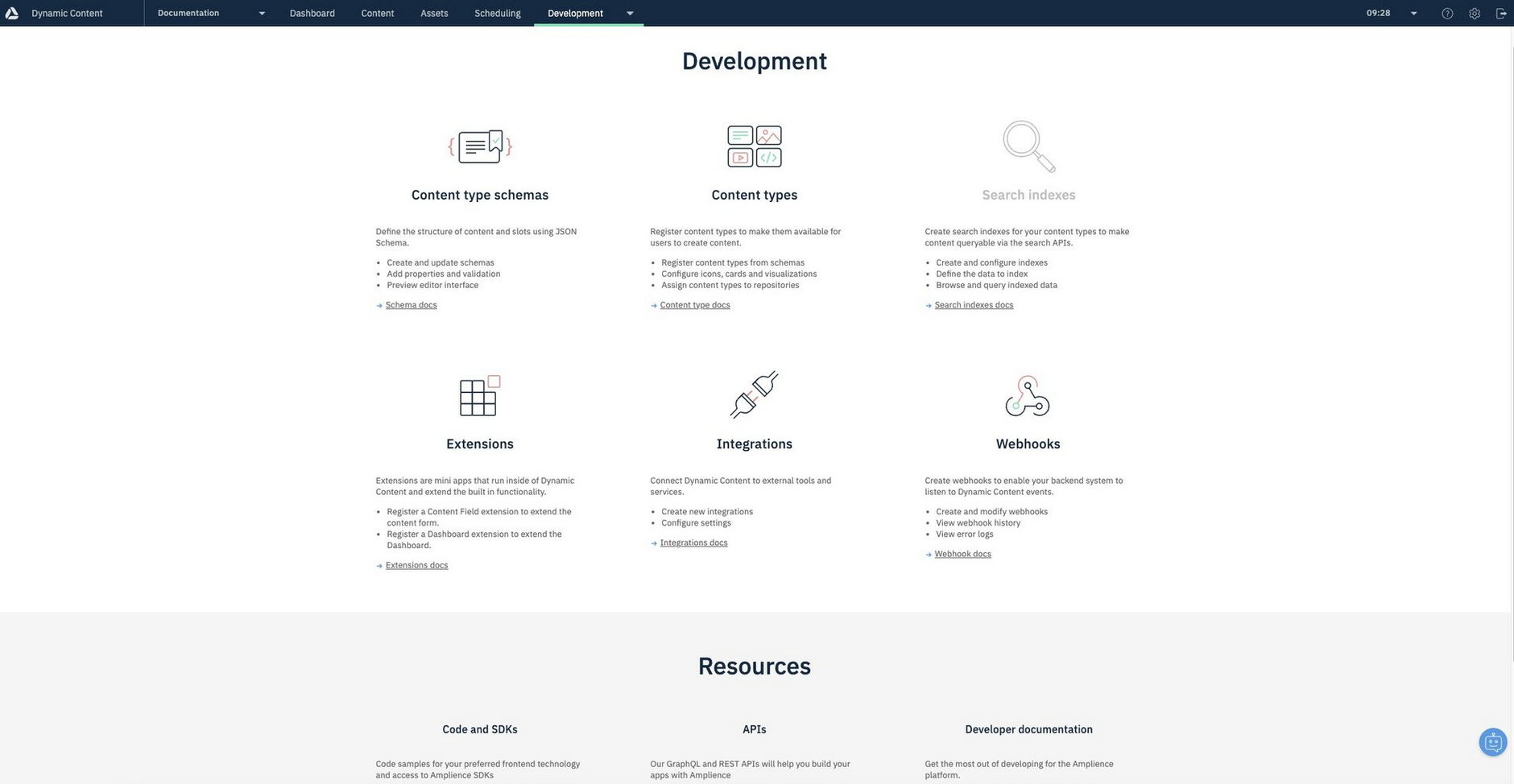 Clicking on the down arrow to the right of 'Development', displays a menu from which developers can manage the following:
Content type schemas
Content types
Extensions
Integrations
Webhooks
info
Even if you're not a developer, it's worth exploring what extensions and integrations are available to help automate your work. If you think there is a feature that would benefit you, you can ask your developers to implement it. Read more about Integrations and extensions.