About Dynamic Content
Dynamic Content includes everything you need to create, schedule and publish content. It includes a content library that makes it easy to view and organize your content, and preview and editing features to help you get the content ready to be scheduled and published.
To help streamline the way you work, you can also perform some key asset management tasks from Dynamic Content too, such as uploading assets.
Each Dynamic Content user is granted permissions that control which tasks they can perform, and the hubs and repositories to which they have access. Permissions can be granted using the predefined roles: author, publisher, developer, admin or member. See Assigning roles.
When you login to the Dynamic Content app, it opens showing the dashboard which helps you to monitor the status of work.
At the top left of the window you'll see a menu containing one or more hubs. A hub is the space within which content is created or scheduled. Hubs can contain multiple repositories and these are used to store your content and slots. The account structure page explains some of the different options for organizing your hubs and repositories.
If your account has multiple hubs you can switch between them using the hub menu as shown in the image below.

Next to the hub menu you'll find the headings for the dashboard, content production, working with assets and scheduling. The headings that are shown, depend on your permissions and what is provisioned on your account.
The first menu on the right side of the masthead displays the currently selected time zone, allows you to switch to any of the other time zones you have added, and manage your time zones from Date & time settings. The currently selected time zone is marked with a tick and the system time zone is indicated with an icon if it's not the current time zone.
See Date & time settings for more details about managing time zones.

Clicking the help icon will open this documentation site.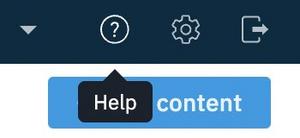 From the settings menu you can choose date and time formats and add time zones, and configure settings for the current hub.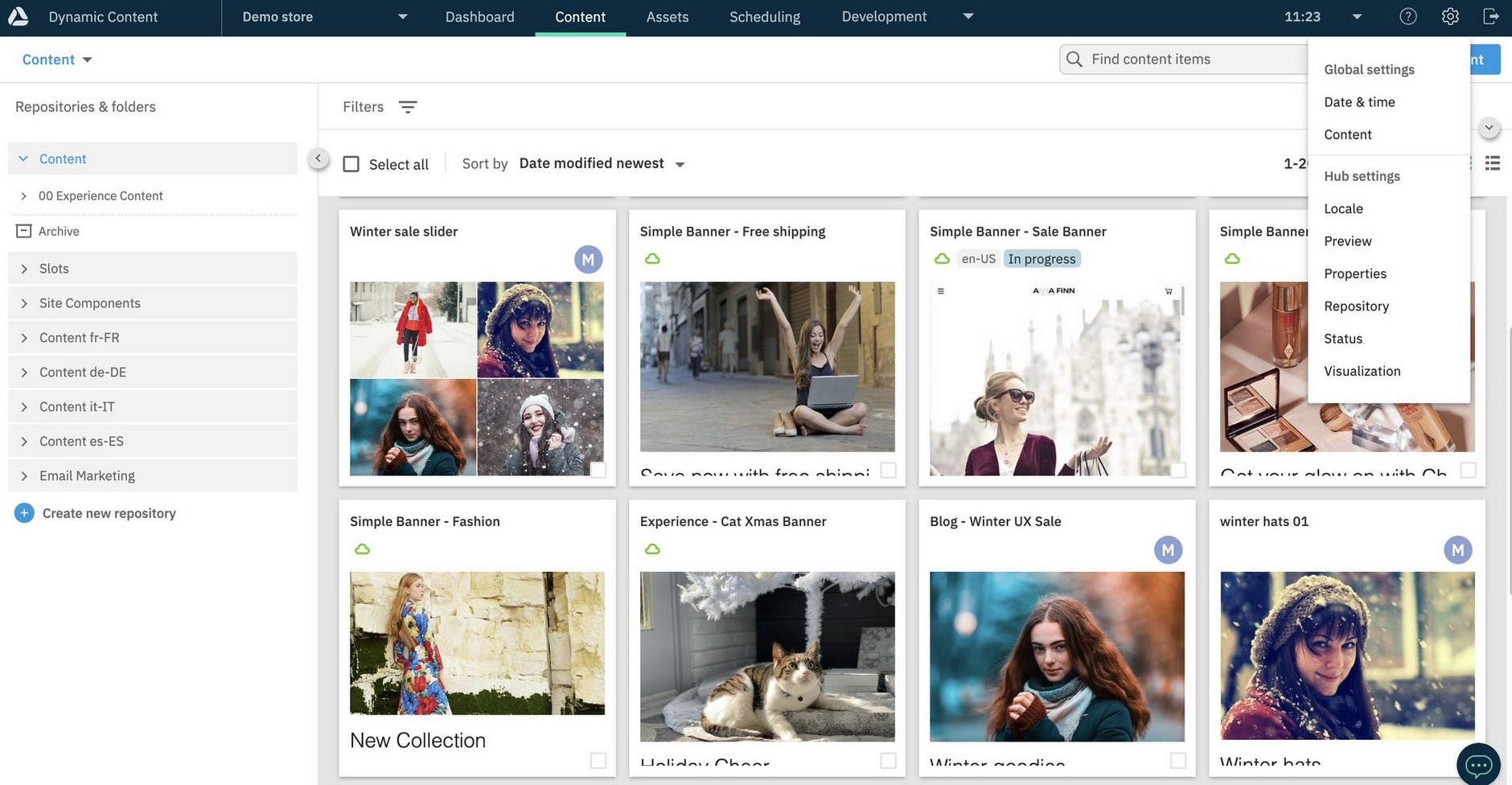 To sign out of the Dynamic Content app click the log out icon.