Adding slots to editions
On this page
An edition represents a "drop" or release of content. Content can be added to an edition in two ways: to a slot or directly to an edition. To find out more about adding content directly to an edition, see the adding content to an edition page. This page will focus on adding content using slots.
A slot represents where in your app or website the content is going to be published to, from an entire page to one section of a page. The slots that should be added to each edition will usually be part of the content plan for each event, in which the planner will specify when each item of content should be published, and where it should be published to.
The example on this page follows on from adding editions in which we created a Winter collection promo event and added two editions to it. We'll now show how to add slots to an edition within the winter collection and add content to these slots.
Adding a slot
To add a slot to an edition, choose to view the edition by selecting choosing "View edition" from the event's contextual menu in the planning view or viewing the event and opening your chosen edition. Then click the "Slots" tab and choose "Add slots" to start adding slots.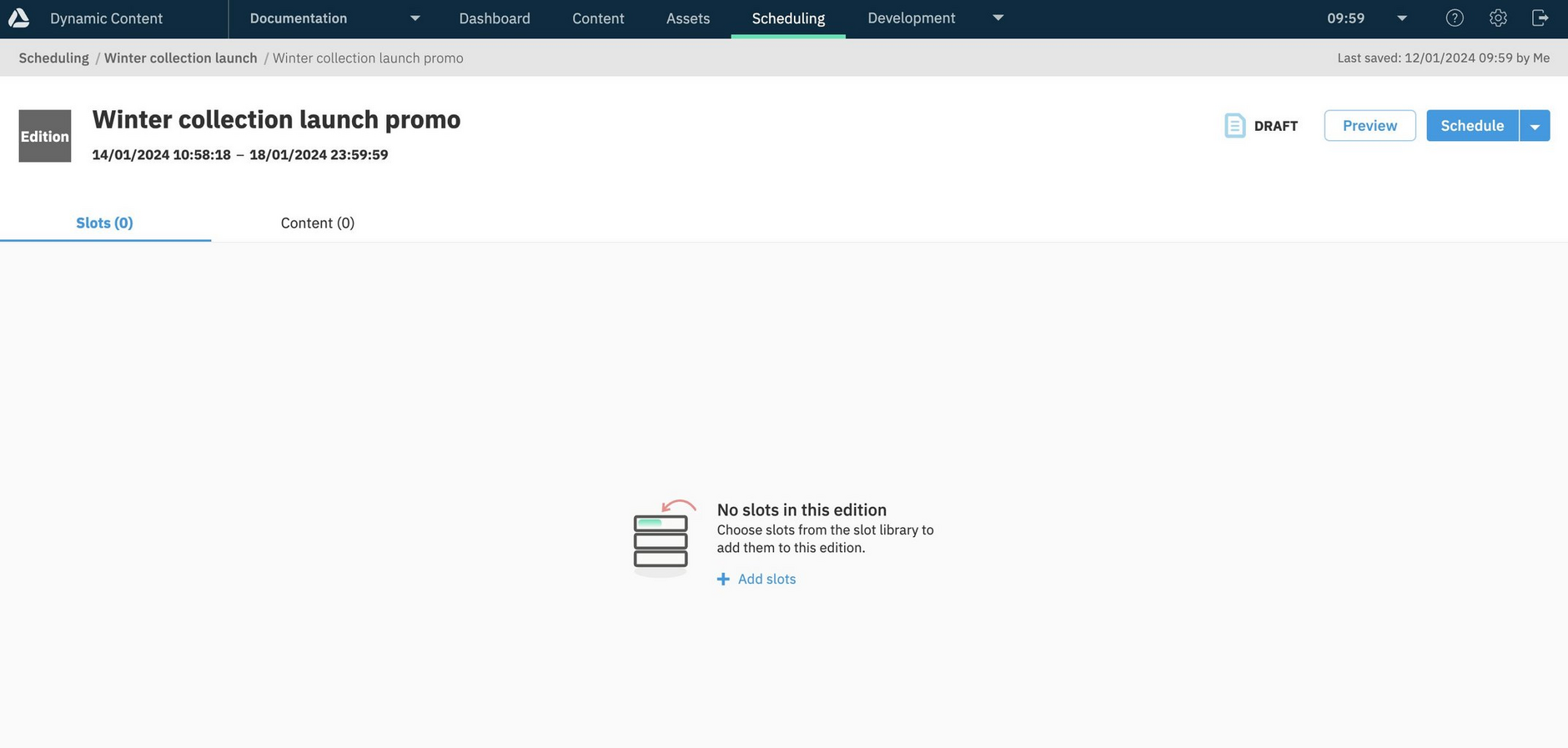 The available slots are displayed and you can add a slot by clicking and dragging it to the edition window on the left.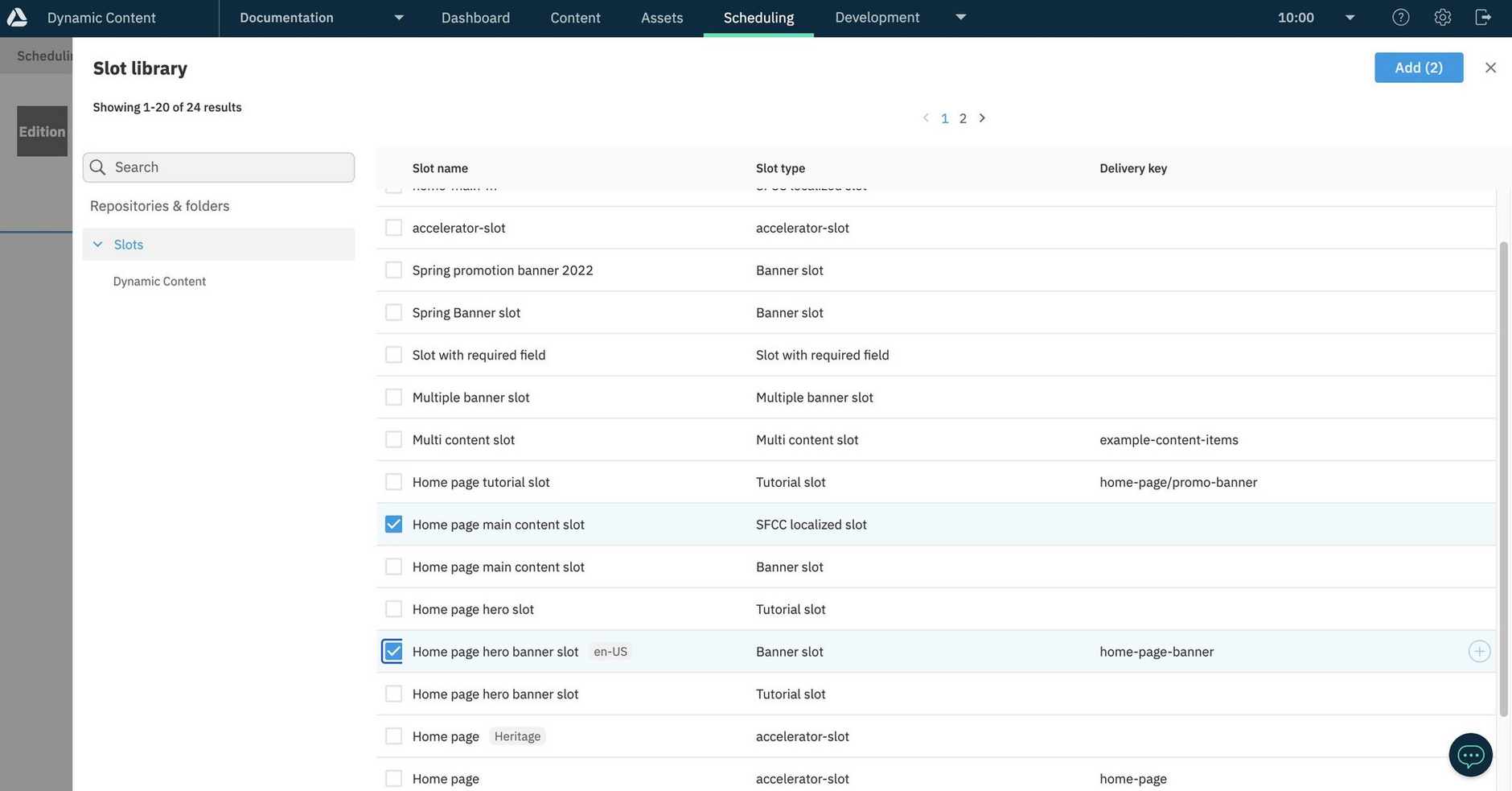 In this case we're going to update a banner on the home page to promote the sale and add other content including a carousel to the main area of the page. We know that the main area of the page is represented by the "Home page main content slot" so we'll drag this to our edition. We'll also add the "Home page hero banner slot" to contain our banner.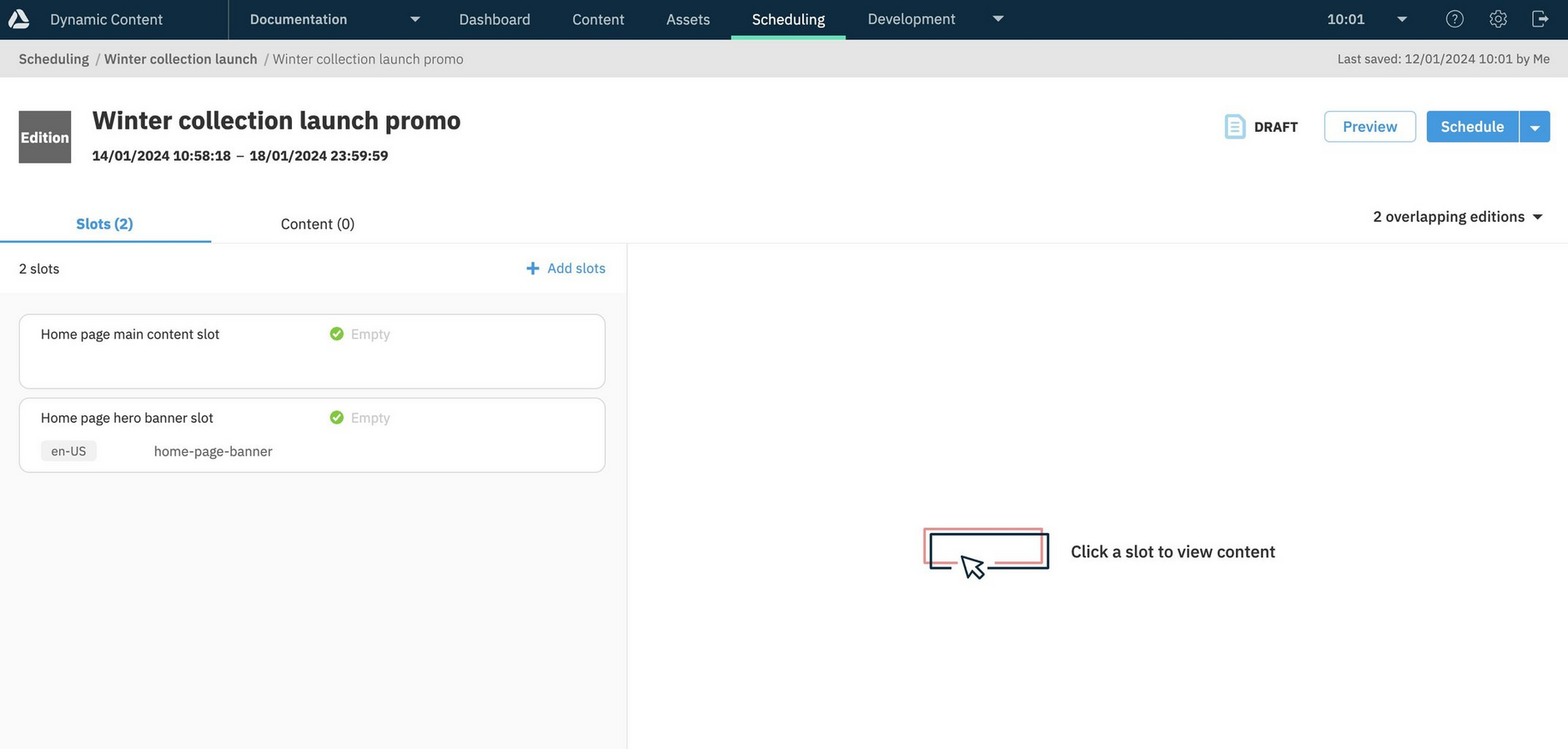 Duplicating editions and slots
When a slot is added to an edition it will always start off as empty. If you have a slot that contains lots of items of content, you might not want to go through and add all the items to the slot from scratch, especially if only certain items have changed from another edition. If that's the case you can:
In this example we're just adding a single piece of content to a slot. To add content, open the slot by selecting it and right-clicking and choosing "Open/close slot from the contextual menu" as shown below.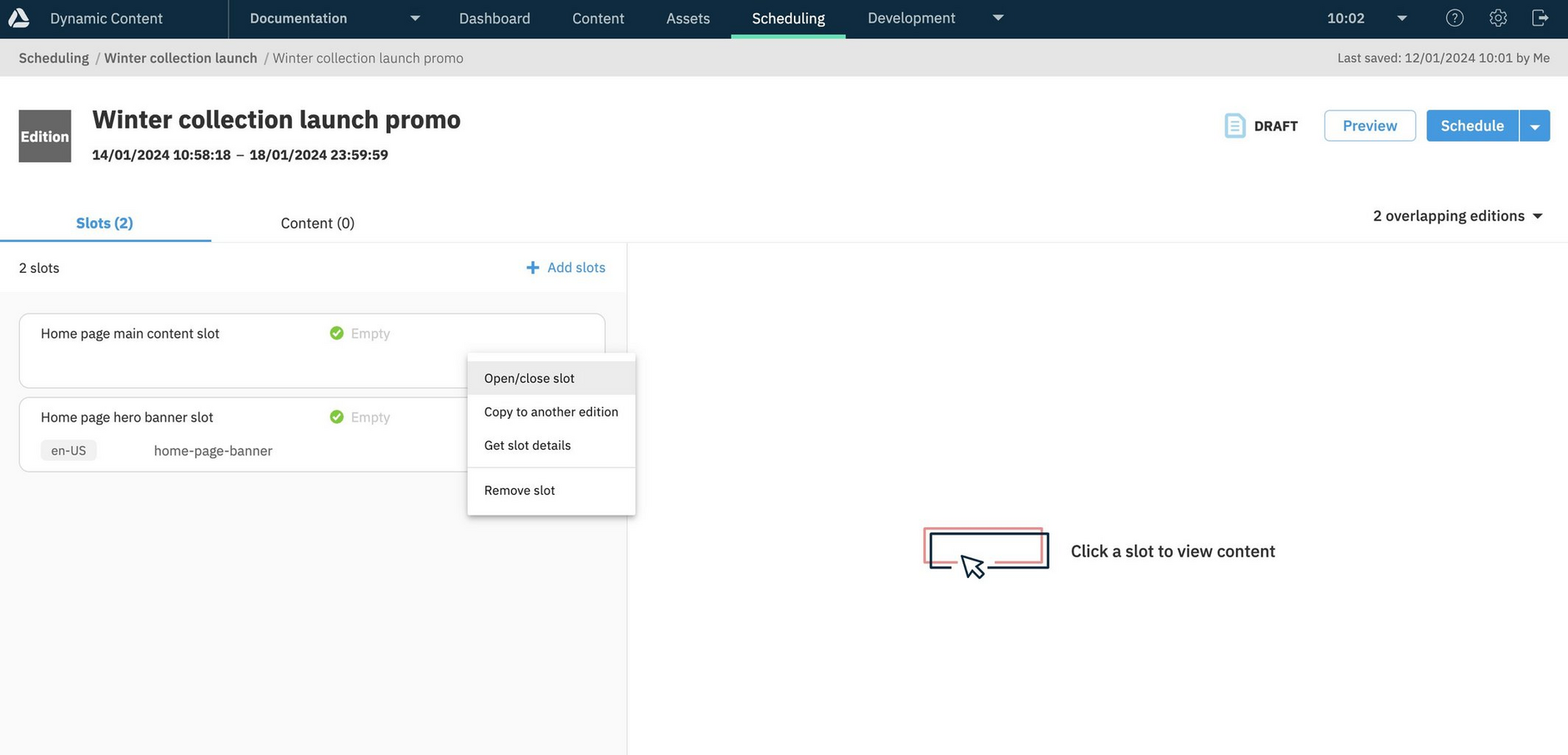 Once one or more slots are added to an edition you can add content. See the Adding content to slots page for more details.
Related pages