Workflow
On this page
Dynamic Content includes features to help enhance your content production workflow: content item statuses and the ability to assign content to one or more users. On this page we'll provide an overview of these features and include links to pages that go into each feature in more detail.
Content item status
Content item statuses can be used to provide a visual indication of an item's progress in the production process. You can define up to 100 statuses per hub and give each its own label and colour.
The statuses can be anything you like, so are flexible enough to support your production process. You can filter the Content Library by content item status, allowing you to focus on those content items that are in a draft state, require content, or are ready for translation, for example.
For more information about configuring and setting statuses, see the content item status page.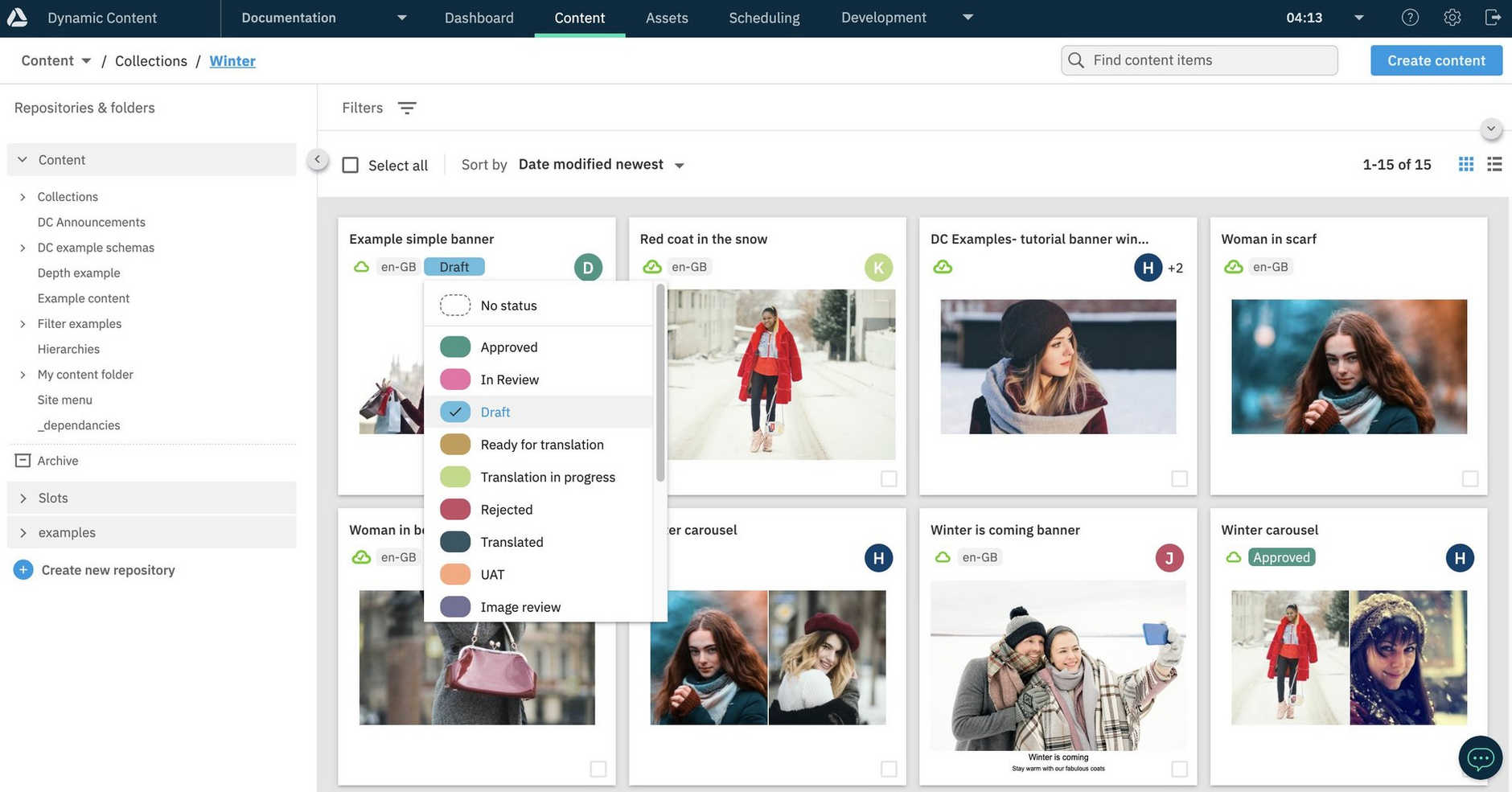 Assigning content items
You can assign content items to yourself or to one or more other users and filter the Content Library by assignee. This allows you to focus on just those content items that you need to work on.
Assignees can be added from an item's contextual menu in the Content Library or from the Content Editing window, as shown in the image below.
For more information about assigning content items and using the assignee to filter the Content Library, see the assigning content items page.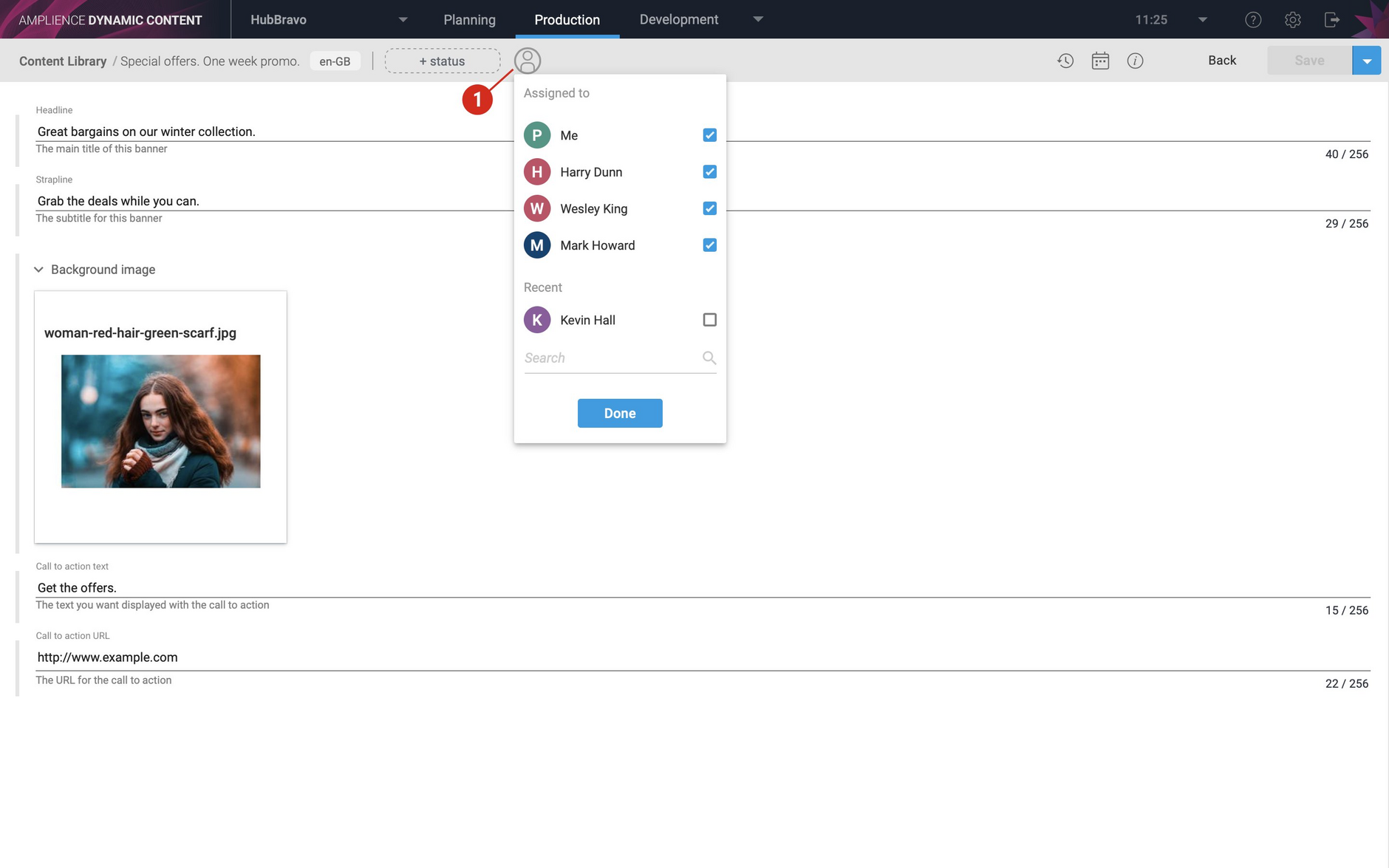 Related pages