Organising content
In the Content Library, content can be organised into folders. This is particularly useful if you want to keep all the content for one project together to make it easy to find. On this page we'll walk you through adding, renaming and deleting folders and moving content into your content into whatever folders you choose.
Adding folders
Folders are added within a repository. To create a new folder, hover over or select the repository name until the ellipsis menu appears and choose "Add folder".
A text edit box appears underneath the repository title, allowing you to give the new folder a name. Just enter the new name and type return. In this example a new folder is created called "Summer spectacular".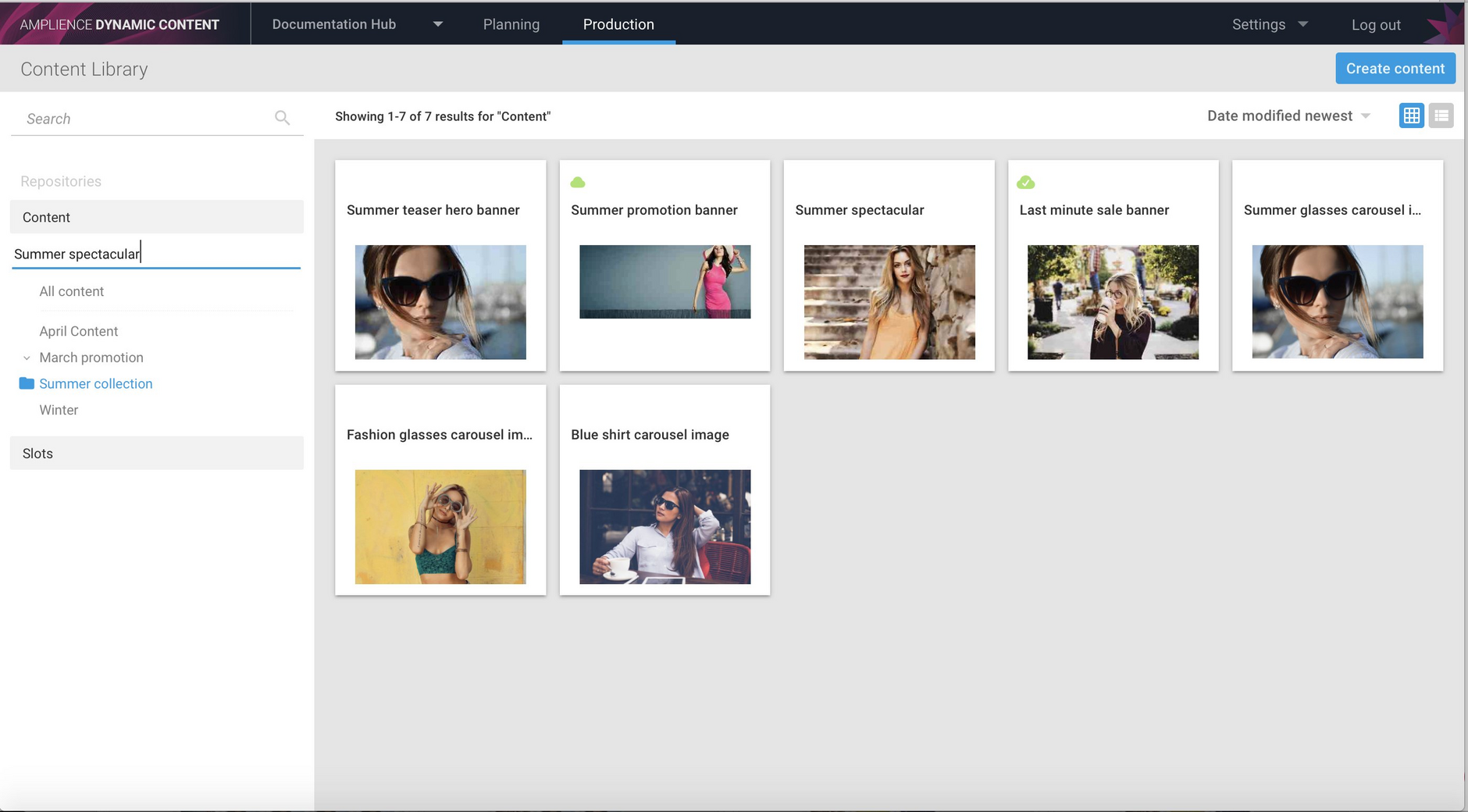 Moving content into a folder
To move content into a folder, simply select one or more items and drag the content into the chosen folder. As you drag the items, a green "+" will be displayed and the folder title will be highlighted, indicating that the content is being added. You can use shift-click to select multiple items.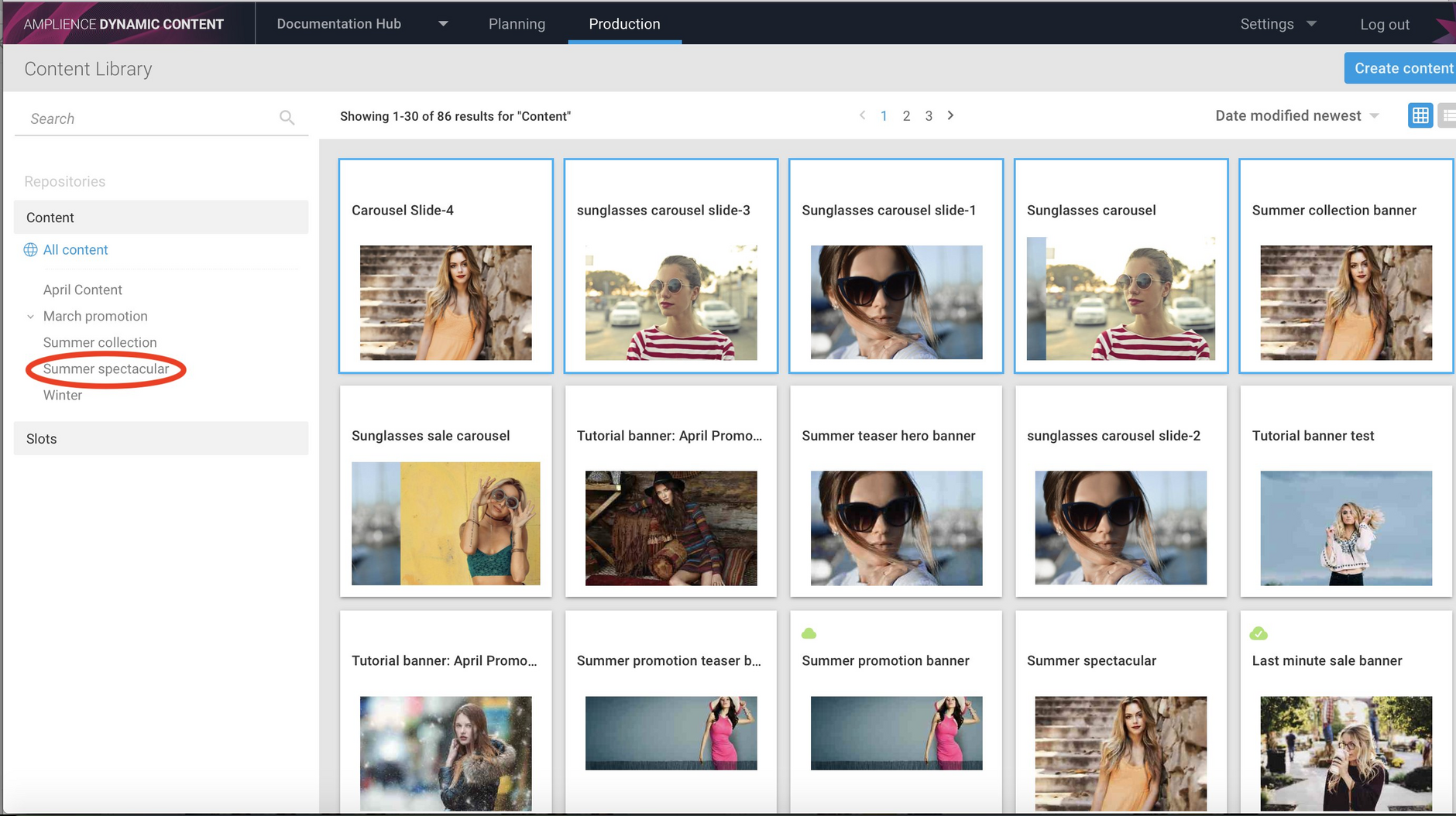 Selecting this folder now shows the items have been added to it.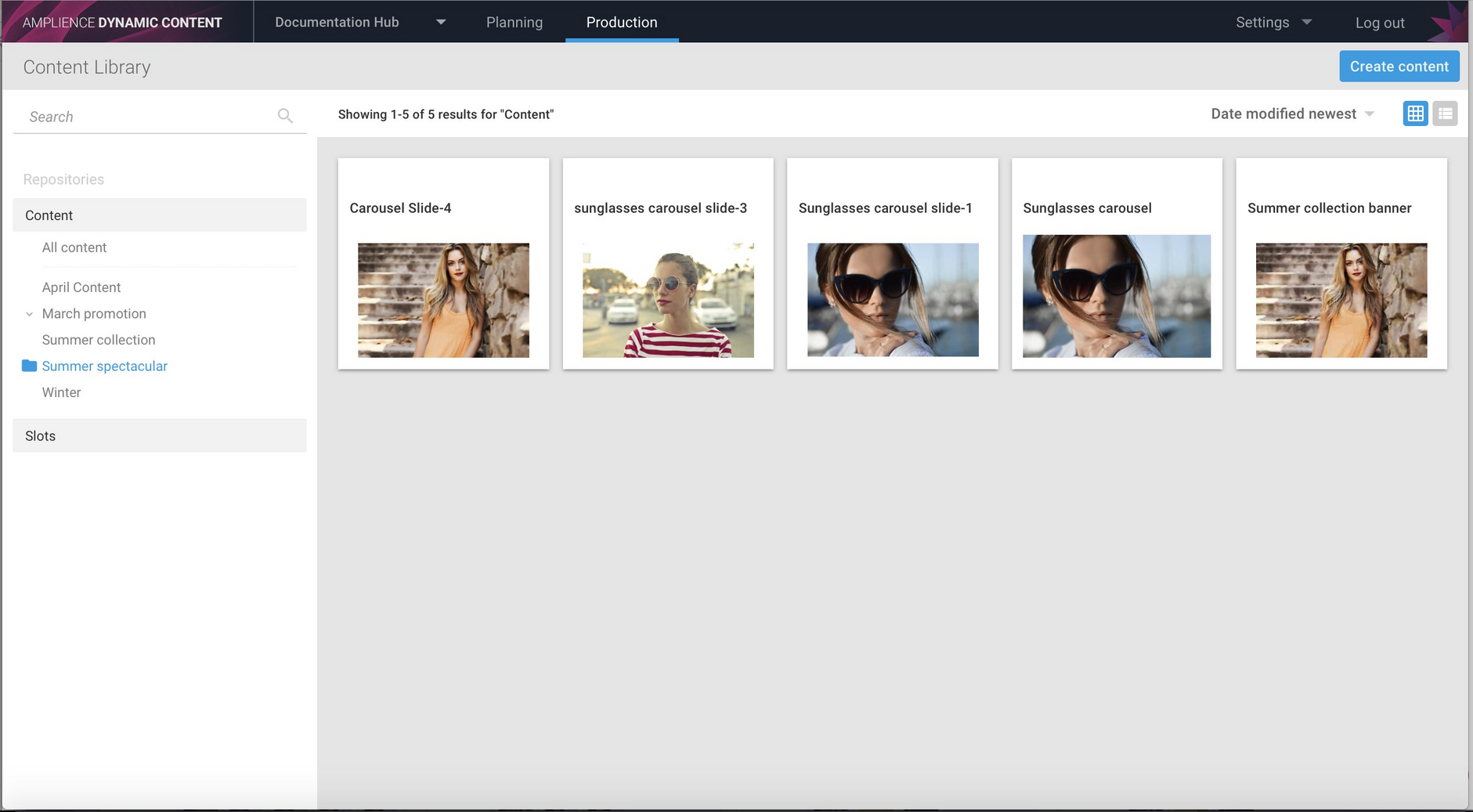 Renaming a folder
To rename a folder, hover over the folder title until the ellipsis menu appears and right-click and choose "Rename". In this example we've chosen to rename "Summer spectacular".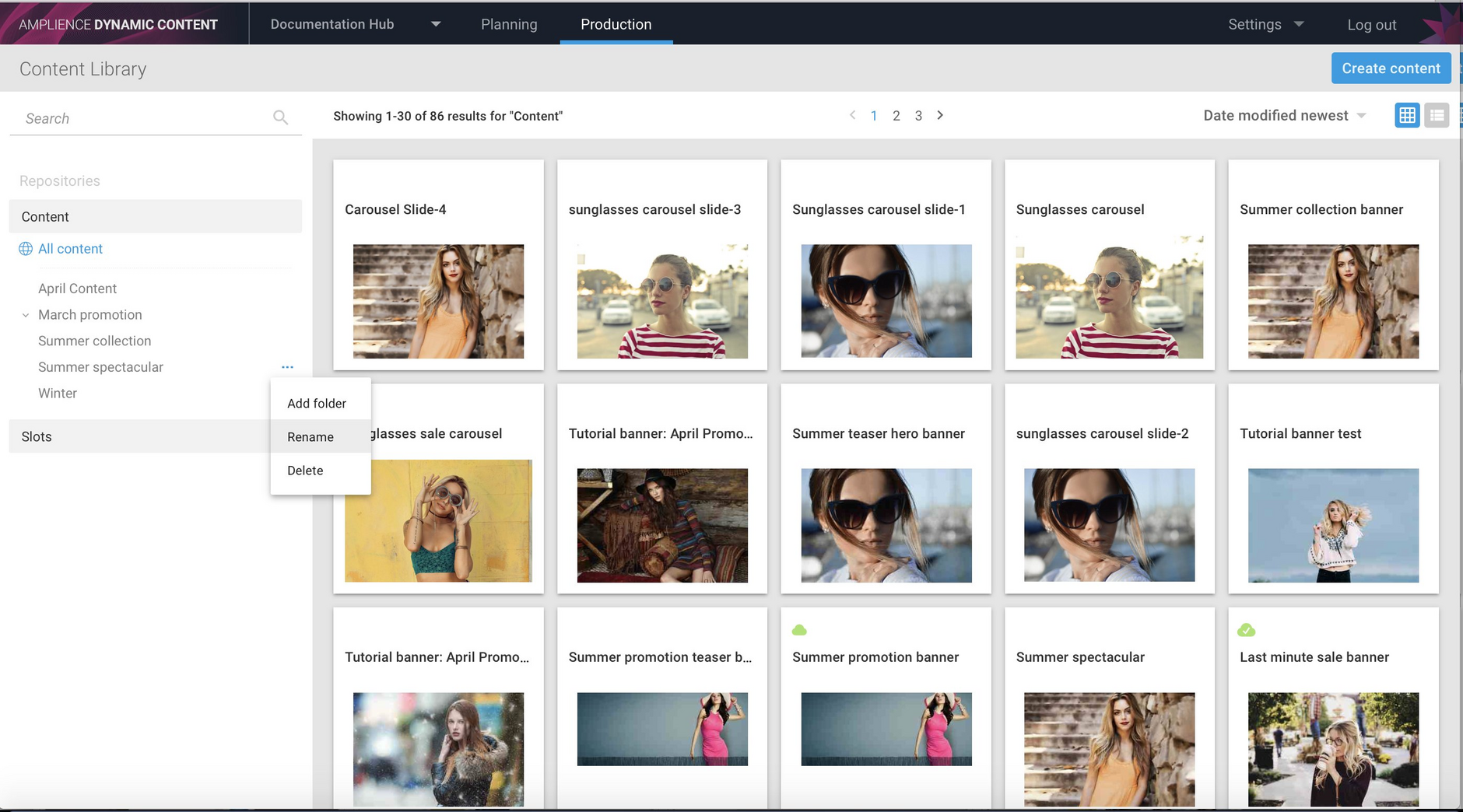 The folder name is selected and a new name can be entered. To use the new name press return.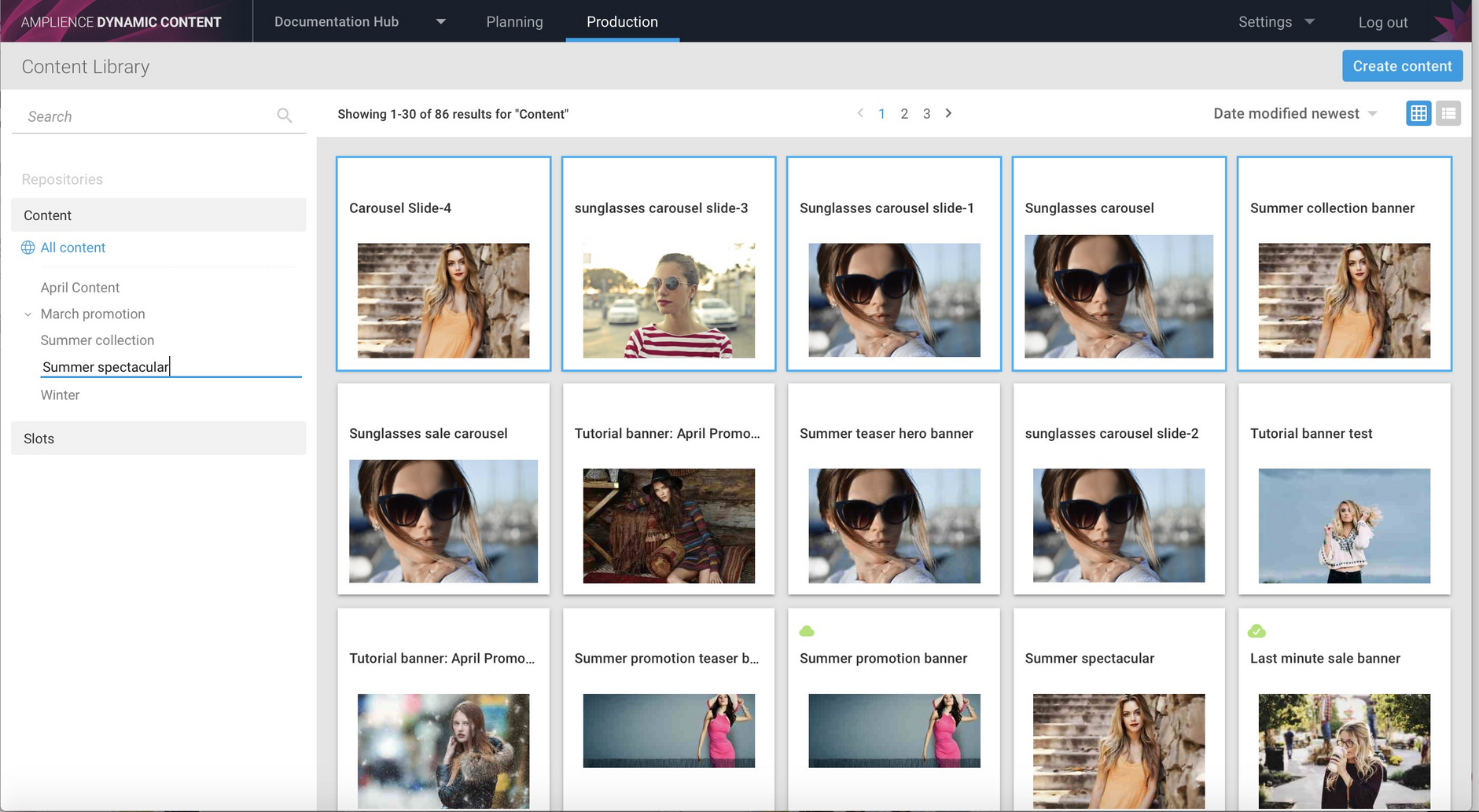 The folder name has been changed to "Summer promotion".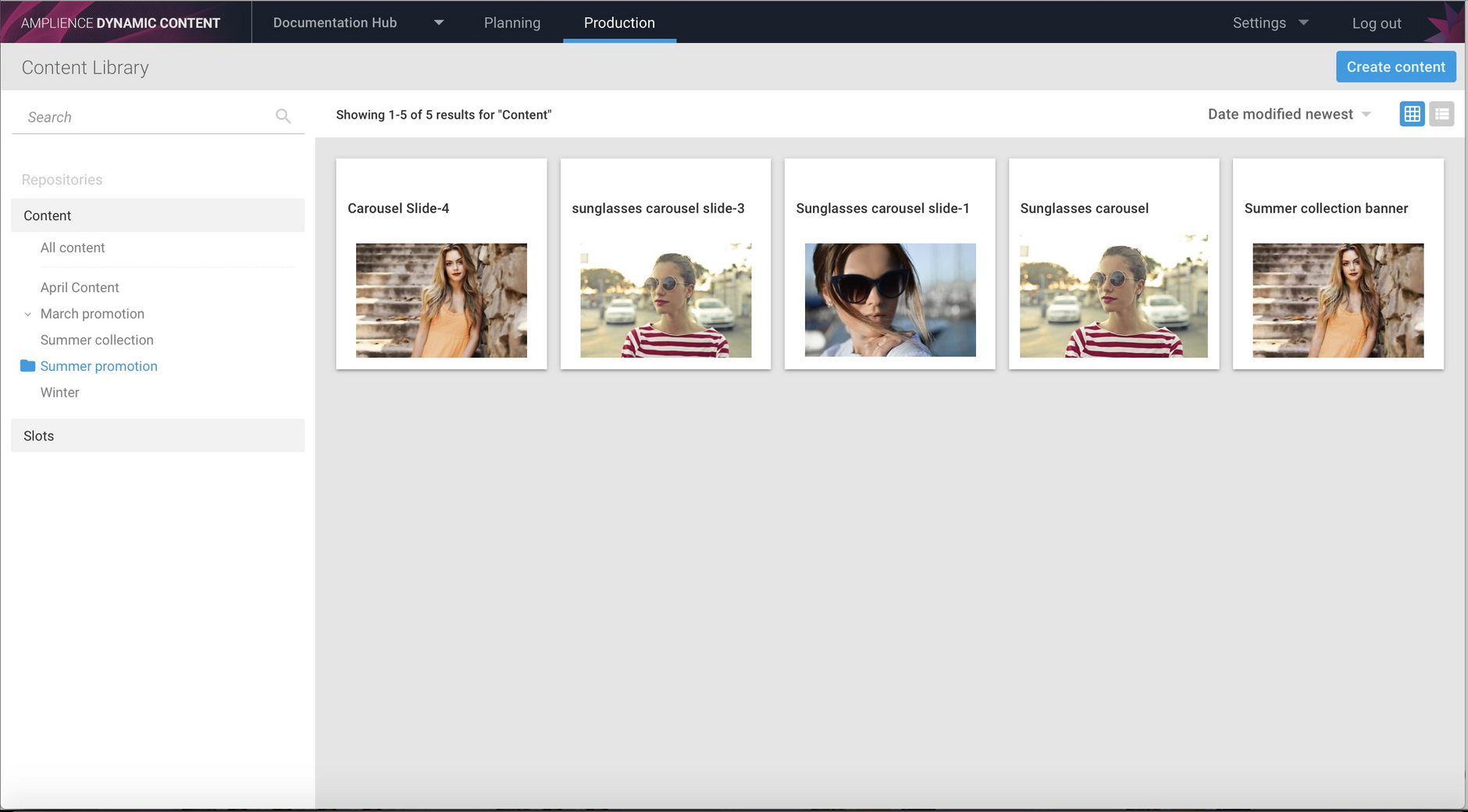 Deleting a folder
To delete a folder choose the "Delete item" from the folder's menu. In this example we are deleting the folder named "Summer collection".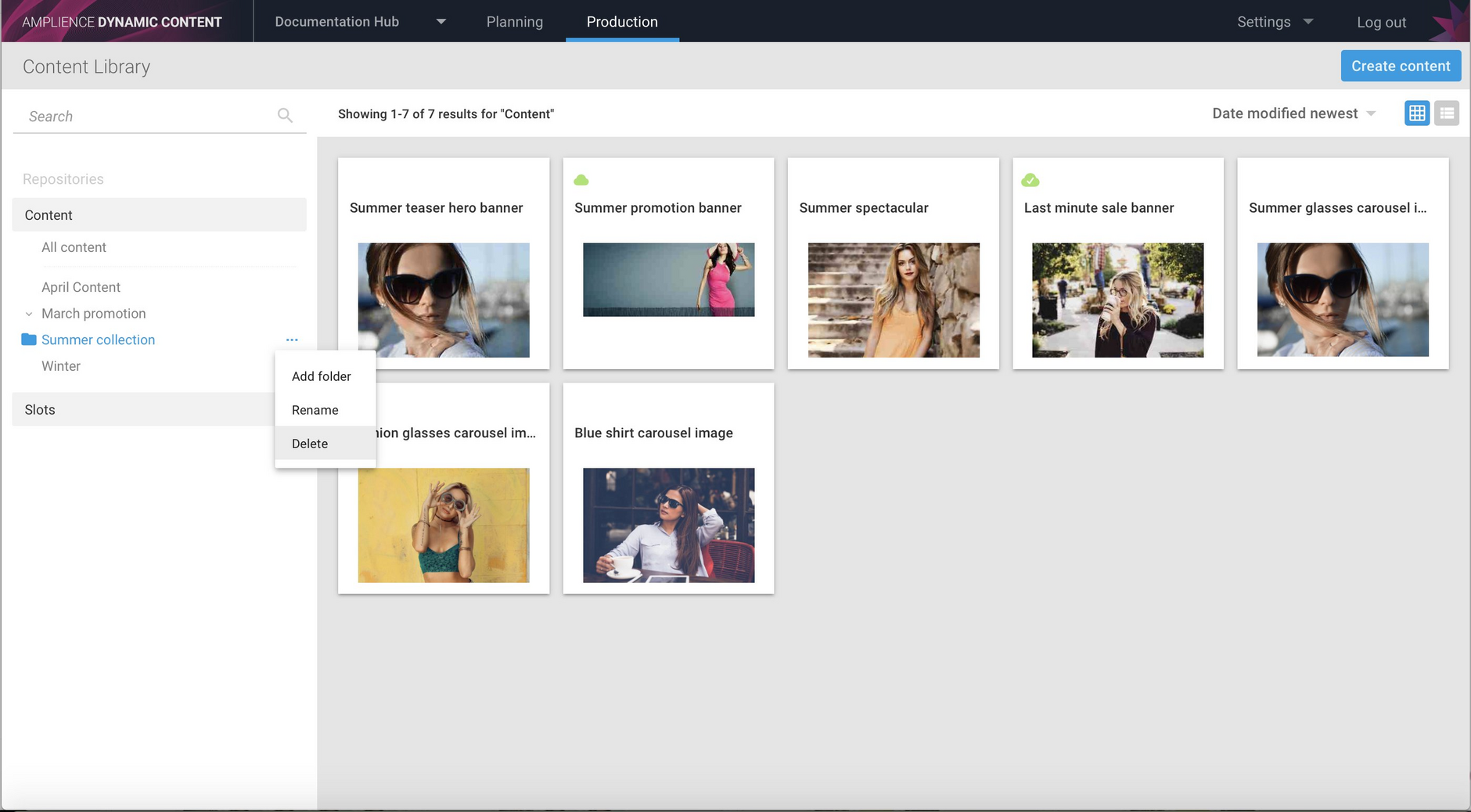 You will be asked to confirm the deletion.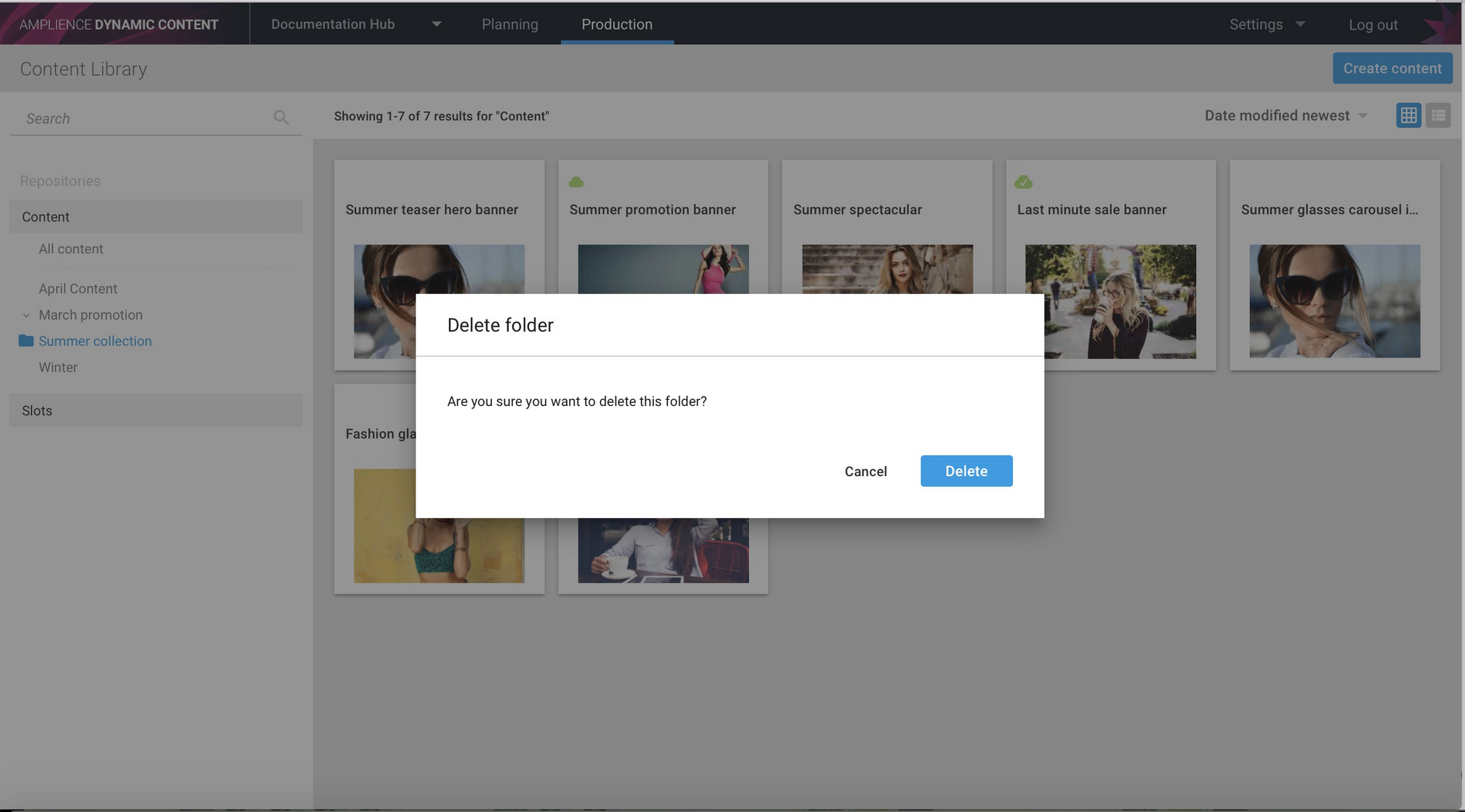 An error warns that the "Summer collection" folder is not empty and cannot be deleted. Only empty folders can be deleted, so in order to delete this folder you would need to drag all the items into another folder or the top level of the repository.