Assigning content items
On this page
You can assign content items (or slots) to one or more users and filter the Content Library by assignee, making it easier to focus on the items they you need to work on. On this page we'll explain how to use the assign content item feature in detail.
Assigning content
To assign a content item, or change the assignees, choose "Assign to" from the item's contextual menu. You can assign the item to yourself as well as to one or more other users. Note that the current user is always shown as "Me".
From the assign to window you can choose from a list of recent users to whom you've assigned content, or find another user by typing their name in the search box, as shown in the example below.
Assign the content item to a user by clicking the checkbox next to their name and un-assign the item by deselecting the checkbox.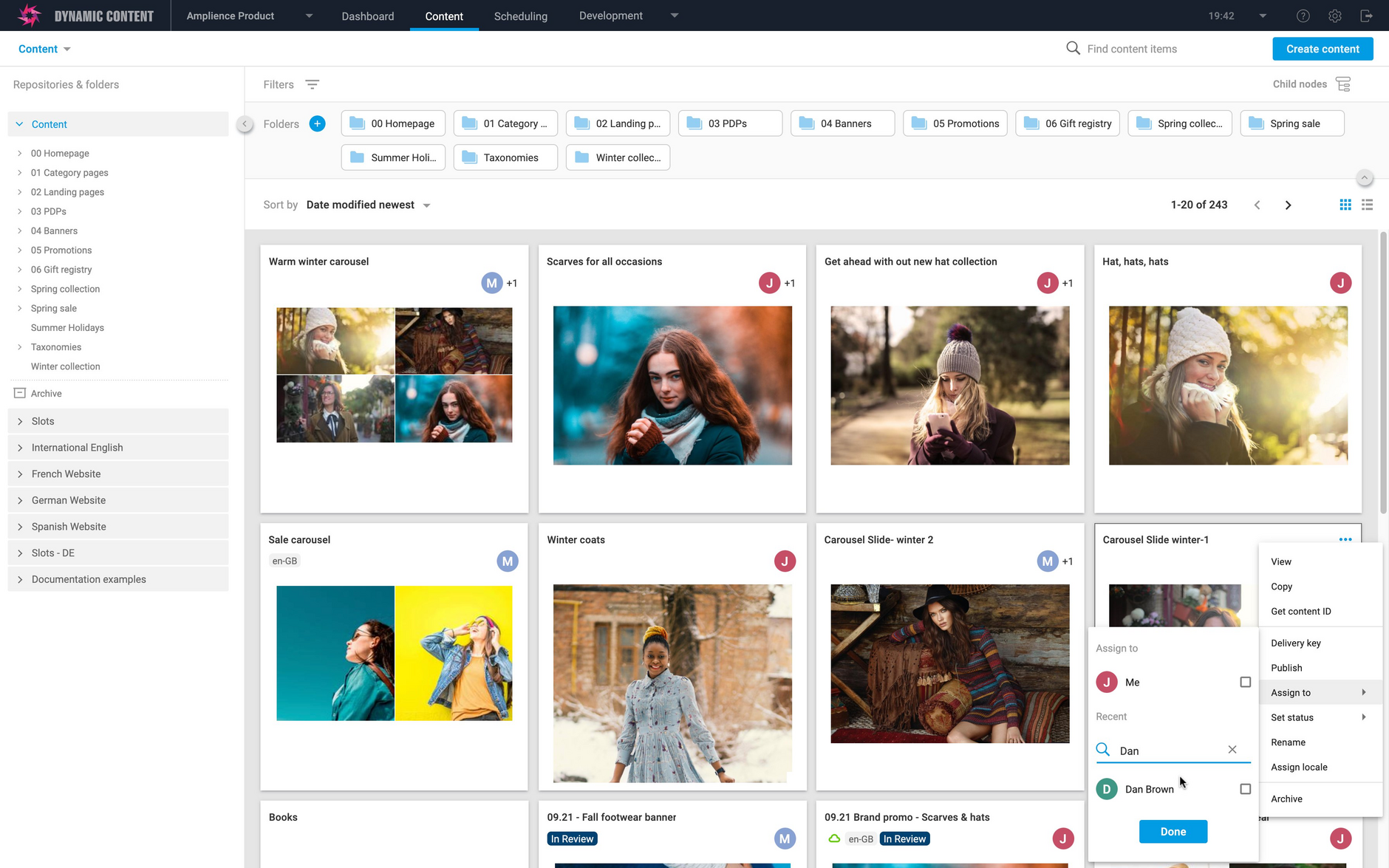 You can also assign a content item from the content editing window by clicking the assign icon, as shown in the image below.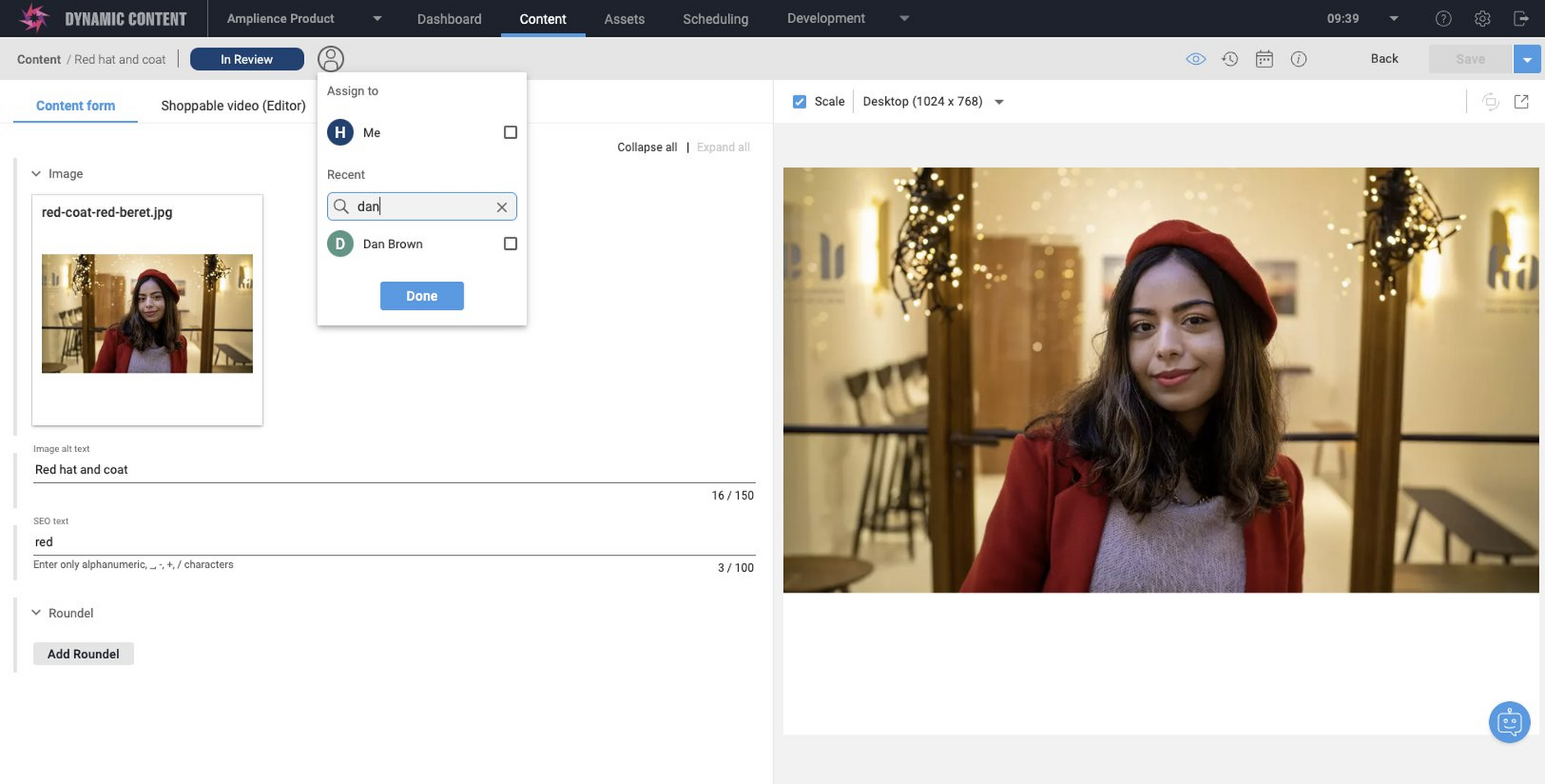 Item assignees are shown in Content Library and are represented by a user's gravatar if they have one, or an icon of their first name and a color chosen at random from a standard set of colors.
Hovering over the assigned to icon will display a popup with the full name of each assignee.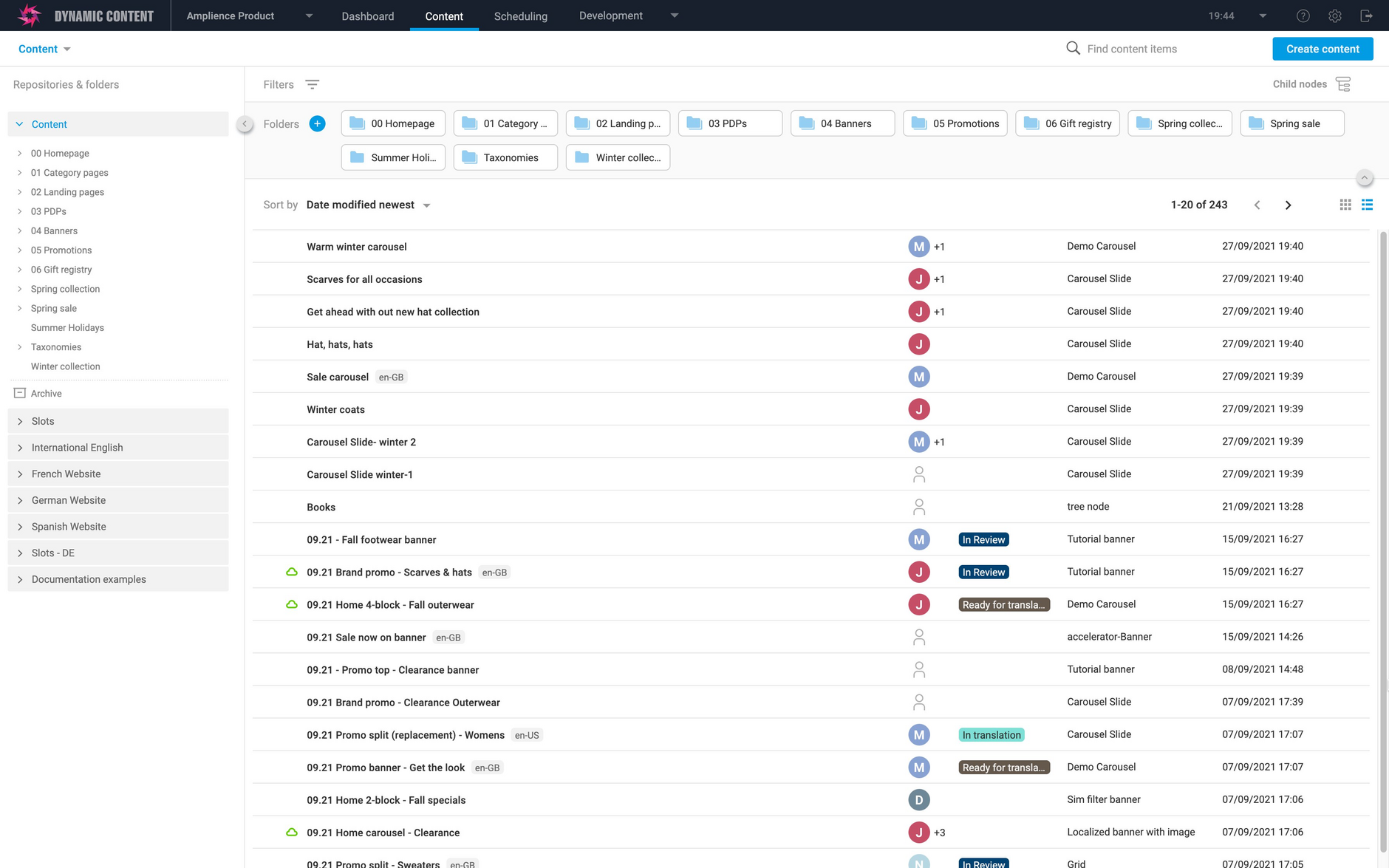 When viewing content as a grid, the assignee icon is shown on each item's card.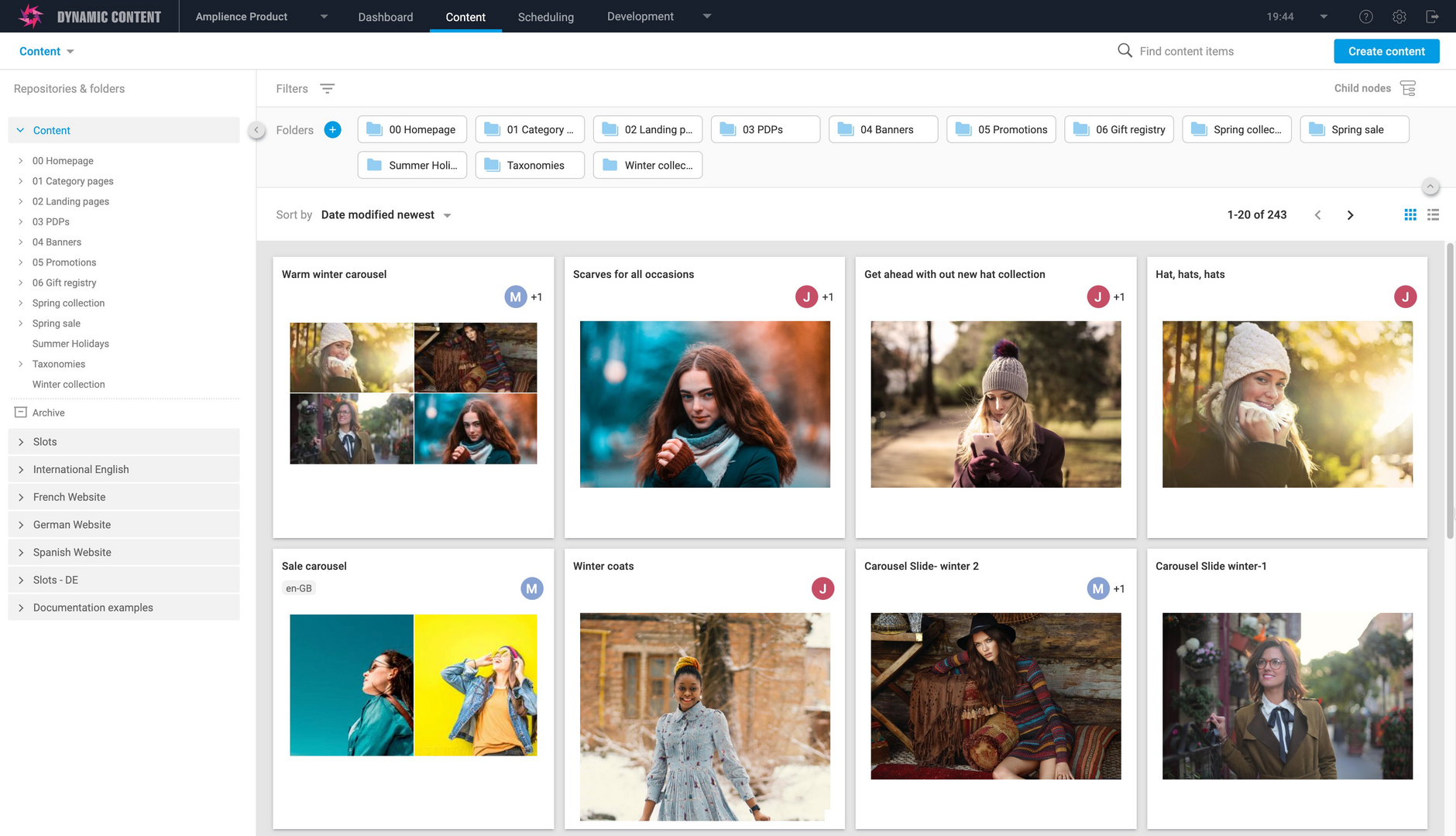 Filtering the content library by assignee
You can filter the content library by assignee by clicking the "Filters" icon. This allows you to focus on the content items that you, or other users, are working on. The assignee filter can be combined with other filters such as content status, so you could choose to list items that are marked with a status of "In Review" and which are assigned to the selected user or users.
In the example below we're filtering on items assigned to the current user ("Me") with a status of "In Review".

The view of the content will be updated to match the chosen filters.

Assigning an item on Save
One way of enhancing your workflow is to assign one or more assignees when you save a content item. In the example below a content item will be assigned to two users when it is saved.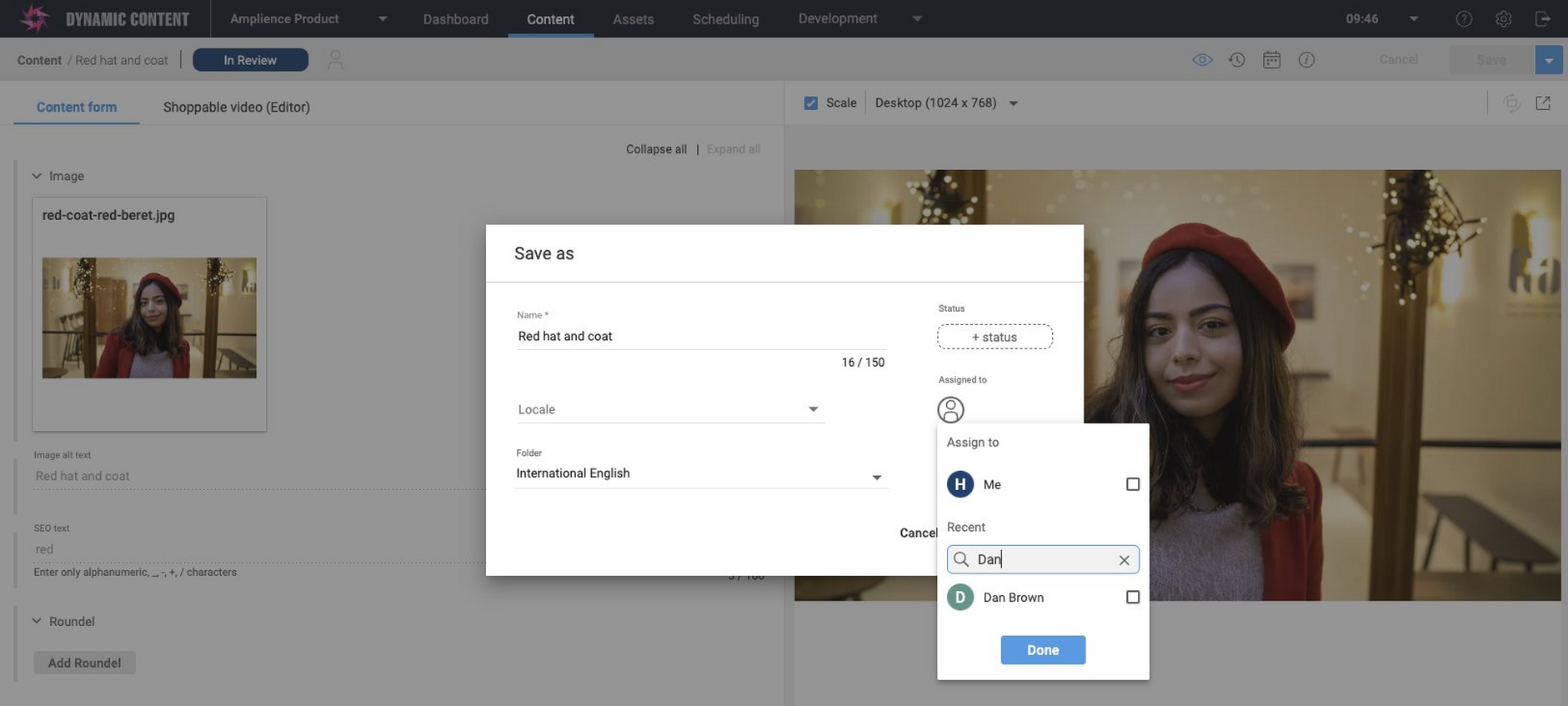 Item properties
Assignees are also shown in the item properties pane and reflected in the item's revision history. In the properties pane, the assignee icon and full name are shown and "Me" is used for the current user.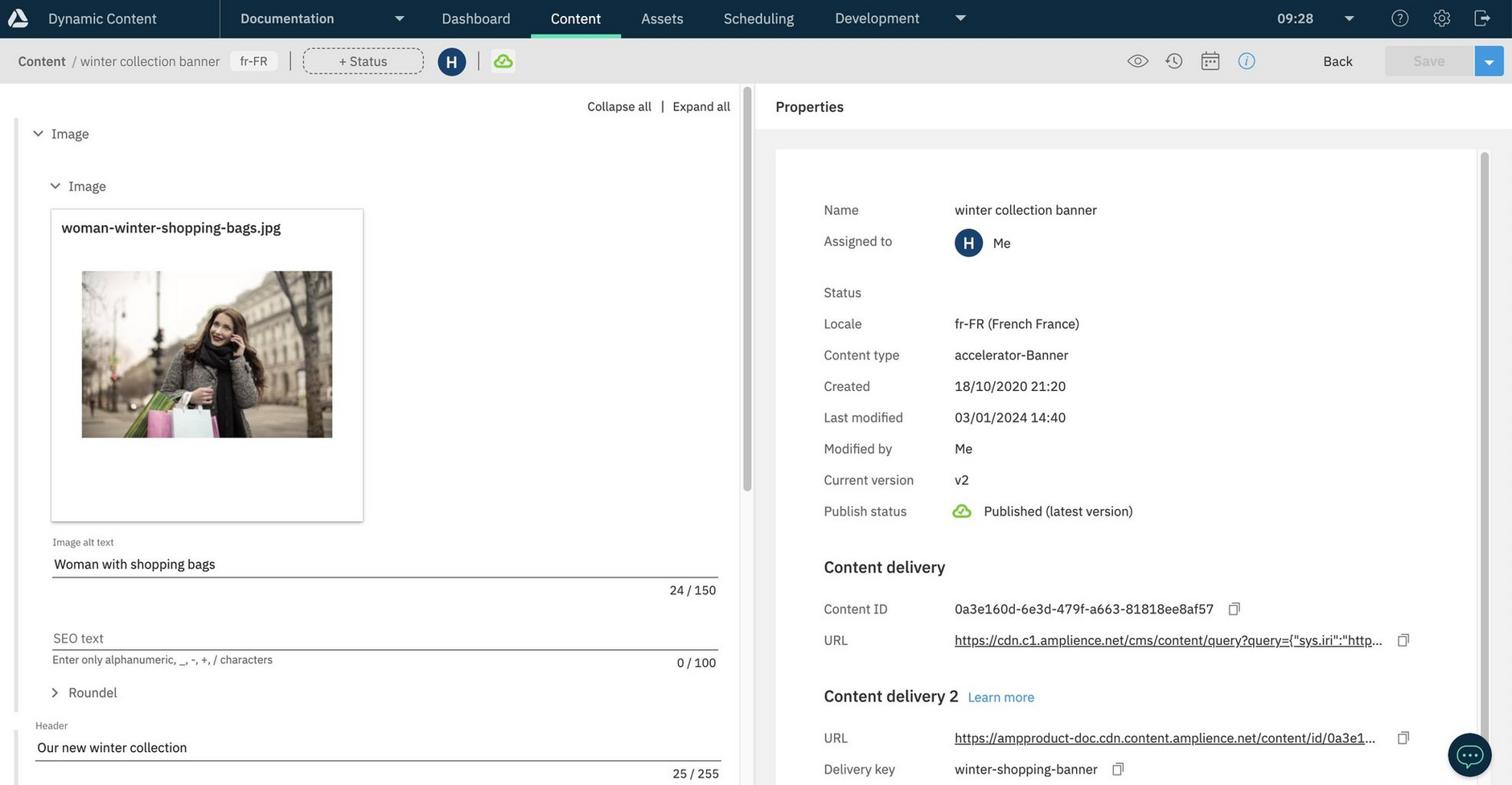 Assigning a content item will be listed in the item's revision history but will not generate a new version of the item.
Related pages