Repository settings
On this page
The repository settings feature allows you to hide and show repositories and change the order in which they are displayed in the Content Library. The settings are applied per user, per hub, so any changes that one user makes to their repository settings will not effect other users on the same hub. The settings are persistent, so if you hide a repository and then log out, the repository will still be hidden when you log back in.
Hiding and showing repositories
To access repository settings choose "Repository" from the settings menu. You can also right click "Repositories and folders" on the left of the content library window and choose "Show and hide repositories".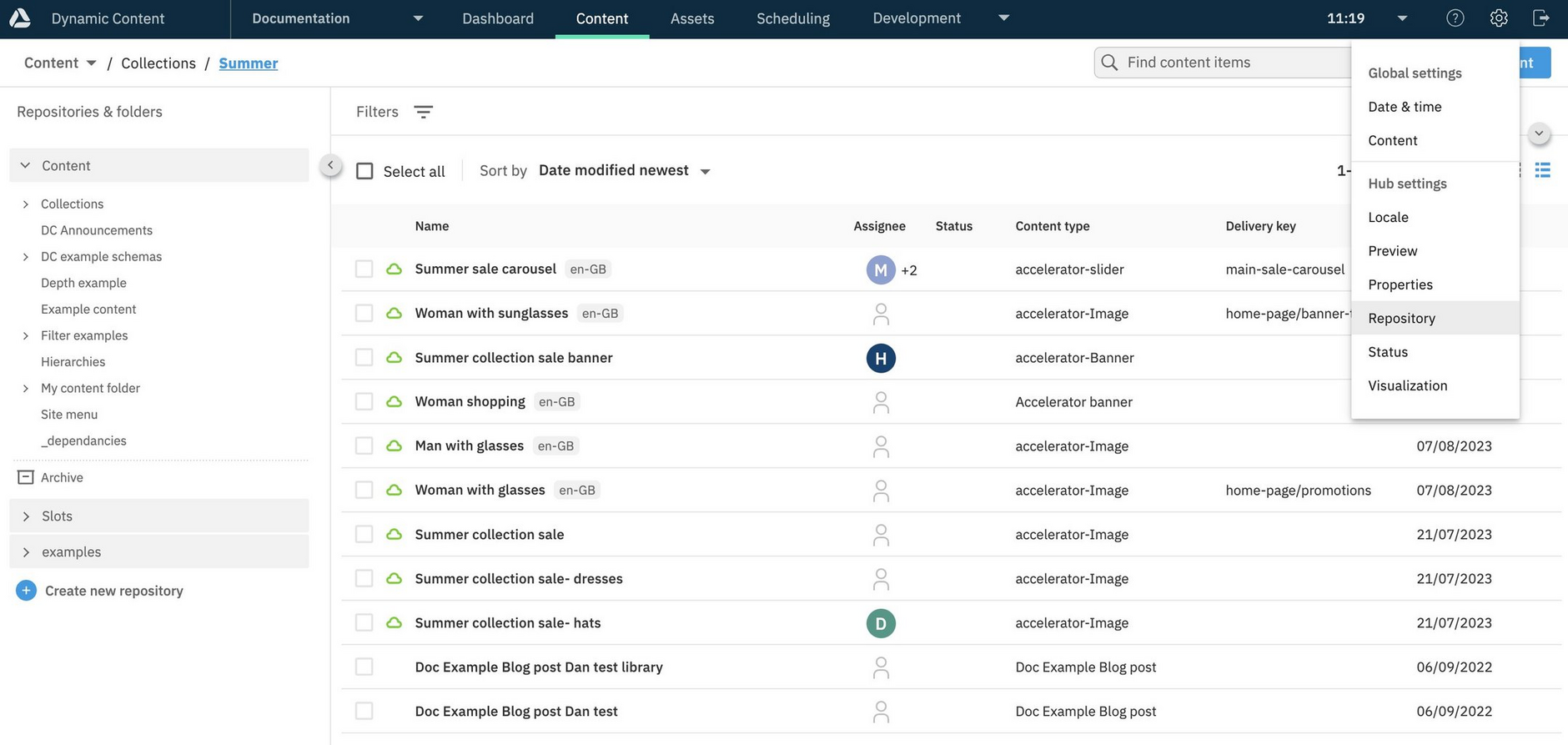 The Repository settings window will be displayed, listing all the repositories that you have access to, together with the locales assigned to each one.
The id of each repository is also displayed to provide developers easy access to the id for use with the Dynamic Content Management API. You can copy the repository id by clicking the copy icon to the right of the id.
From the repository settings window you can choose to hide and show each repository by turning its check box on or off. Note that you must have at least one content and slot repository selected.
Hiding repositories allows you to focus on just those repositories you're working with. So, if you were working on German content, you might want to focus on just the content and slots for this locale and hide all the other repositories on the hub.
In example shown below, only the German Website and slots repository with a locale of de-DE assigned to it are selected.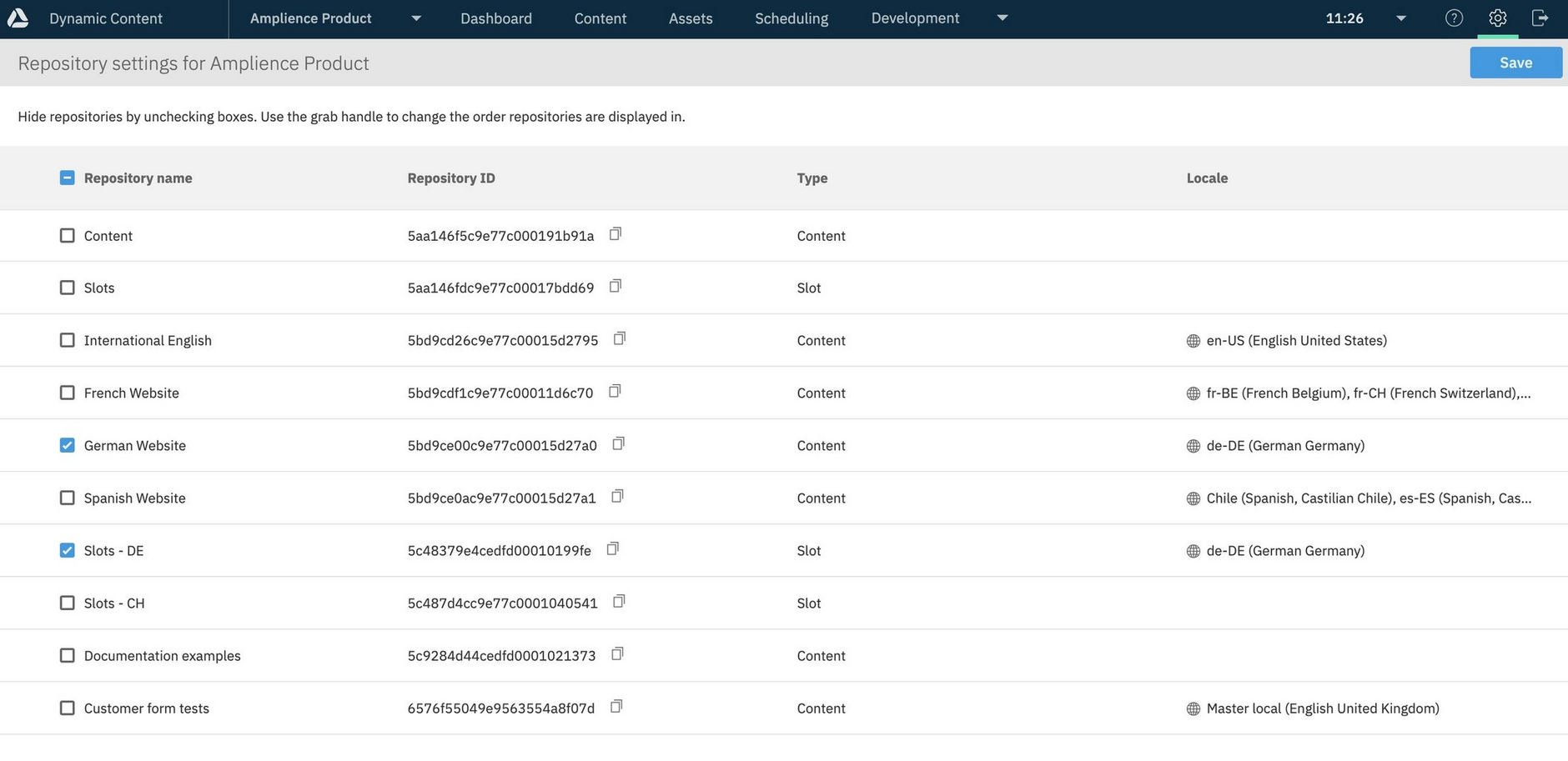 When the settings are saved and you return to the Content Library, only the "German Website" repository and "Slots- DE" slots repository are displayed.
The repository settings also apply to the planning view, so in this example only slots in the "Slots- DE" repository will be available to add to editions.
Note that content and slots that were previously added to editions from repositories that are subsequently hidden will still be available.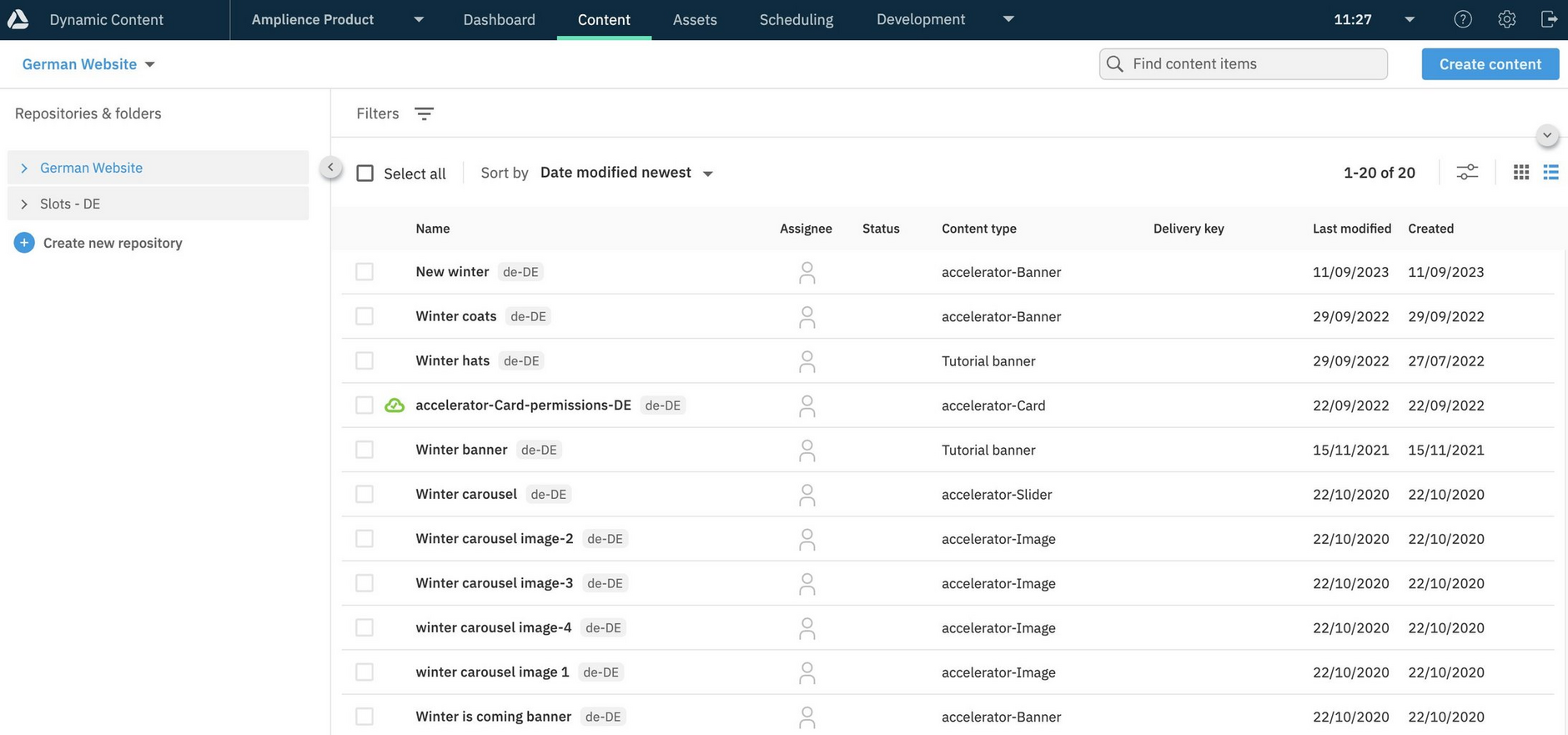 To show repositories that you have previously chosen to hide, just go into repository settings.
Changing the order of repositories in the Content Library
You can also choose to change the order in which repositories are displayed in the Content Library by using the drag handle to move it to a new location in the list. So you could choose to move the "German website" repository to the the top of the list so it's the first repository displayed in the Content Library.