Publishing content
There are two ways of publishing a content item, by choosing 'Publish' from the contextual menu in the content library or from the 'Save' menu in the content editing window. When a content item is published, the publish status is shown on the item's card, with a green tick indicating that the latest version is published.
When an item is published, any assets contained within it and each linked content item is published at the same time. This includes media such as images or video included within the content and other content items that this item contains. For example, if you have a carousel that contains individual carousel slides, each stored as separate content items, each of these slides will be published with the carousel.
If more than one content item is published as a result of publishing the 'parent' item, then you will need to refresh the content library window for the publishing status of the linked items to be updated.
For more information about how you can use the publishing feature to update content previously published to a slot in an edition see the updating content published to slots page.
In this section
Example
In the example below, we want to publish the "Summer sale image" content item, so we choose "Publish" from the item's contextual menu.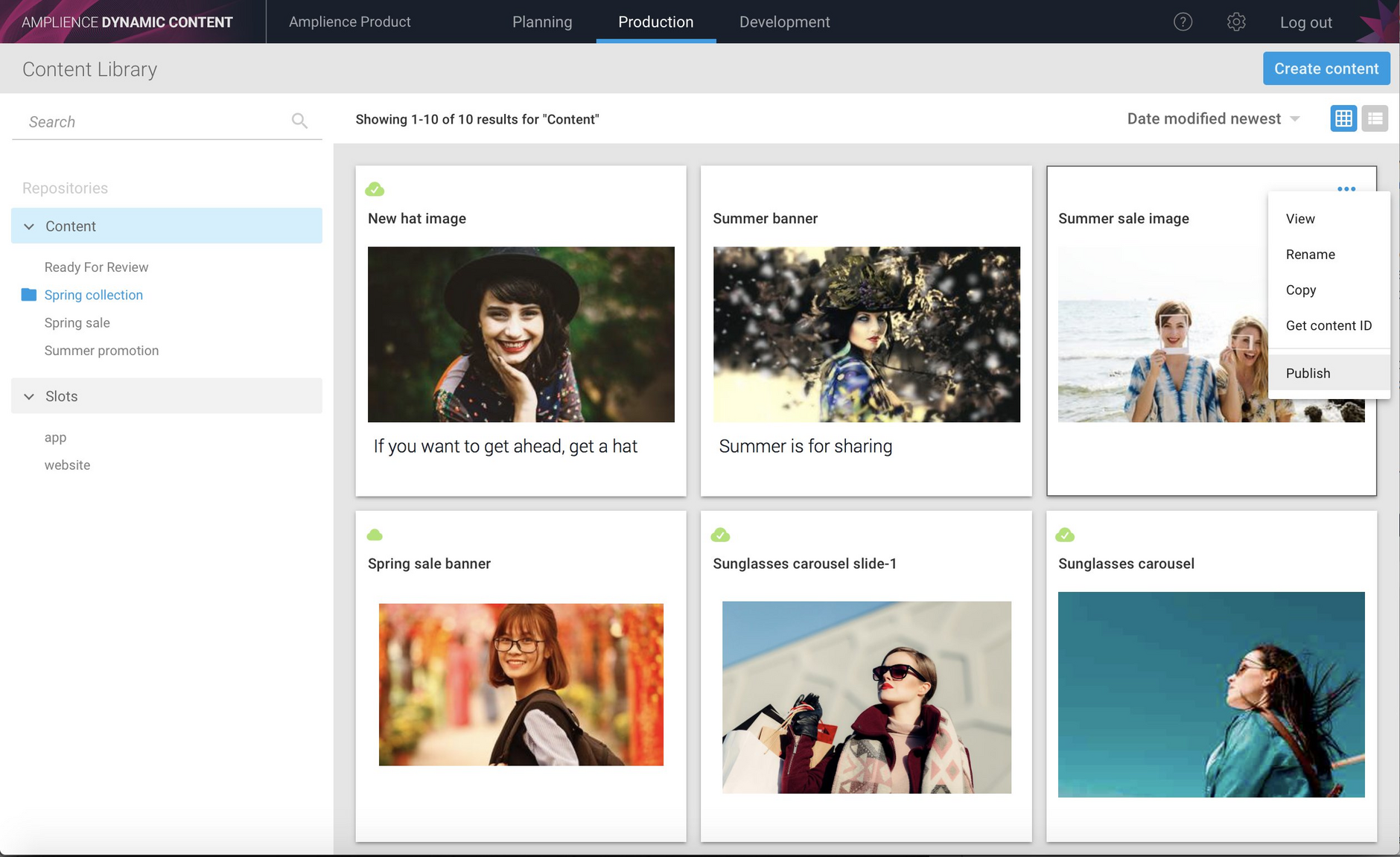 A dialog is displayed asking to confirm the publish operation.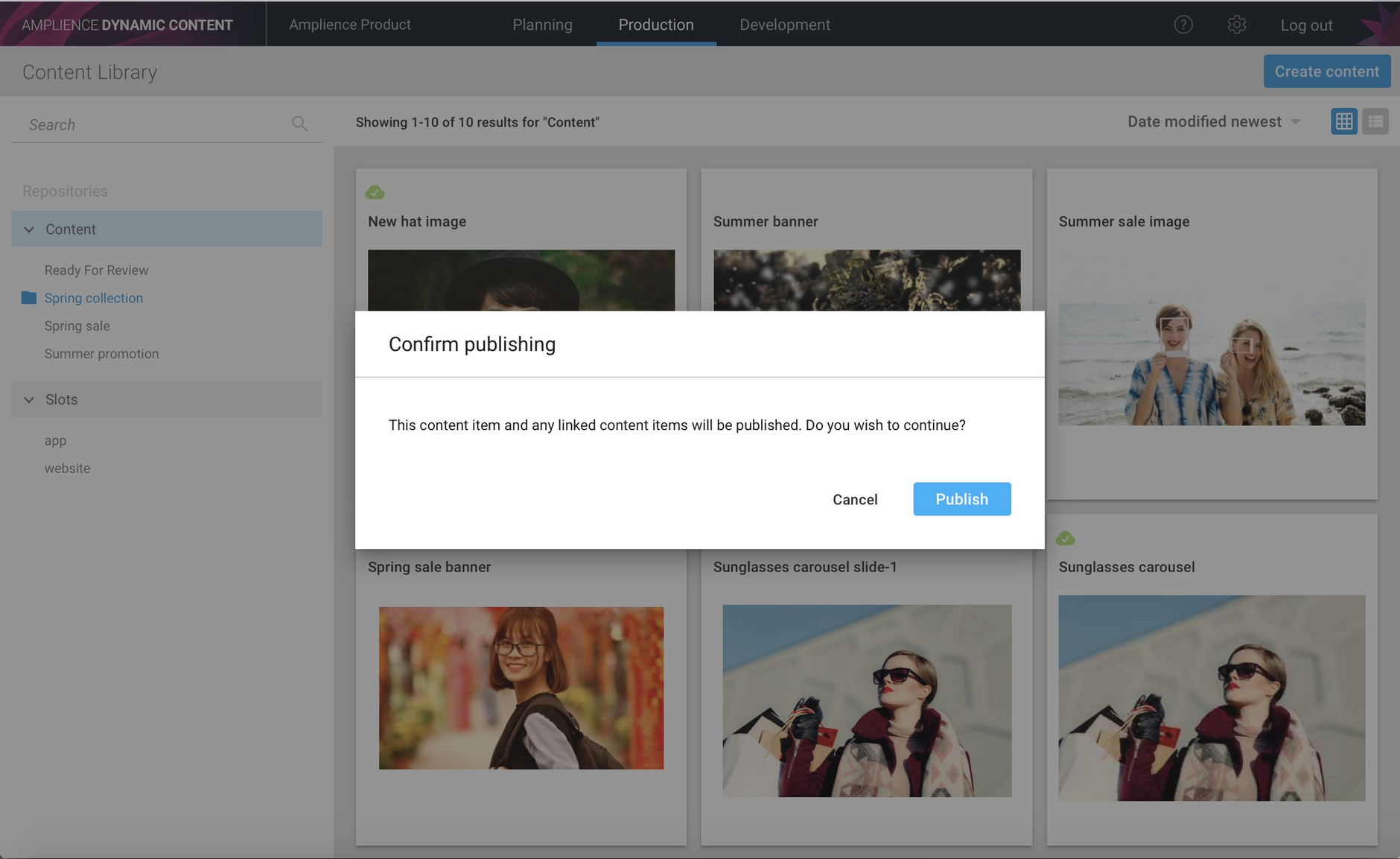 On clicking the Publish button, the publishing operation starts. A progress indicator is displayed in the top left of the item being published.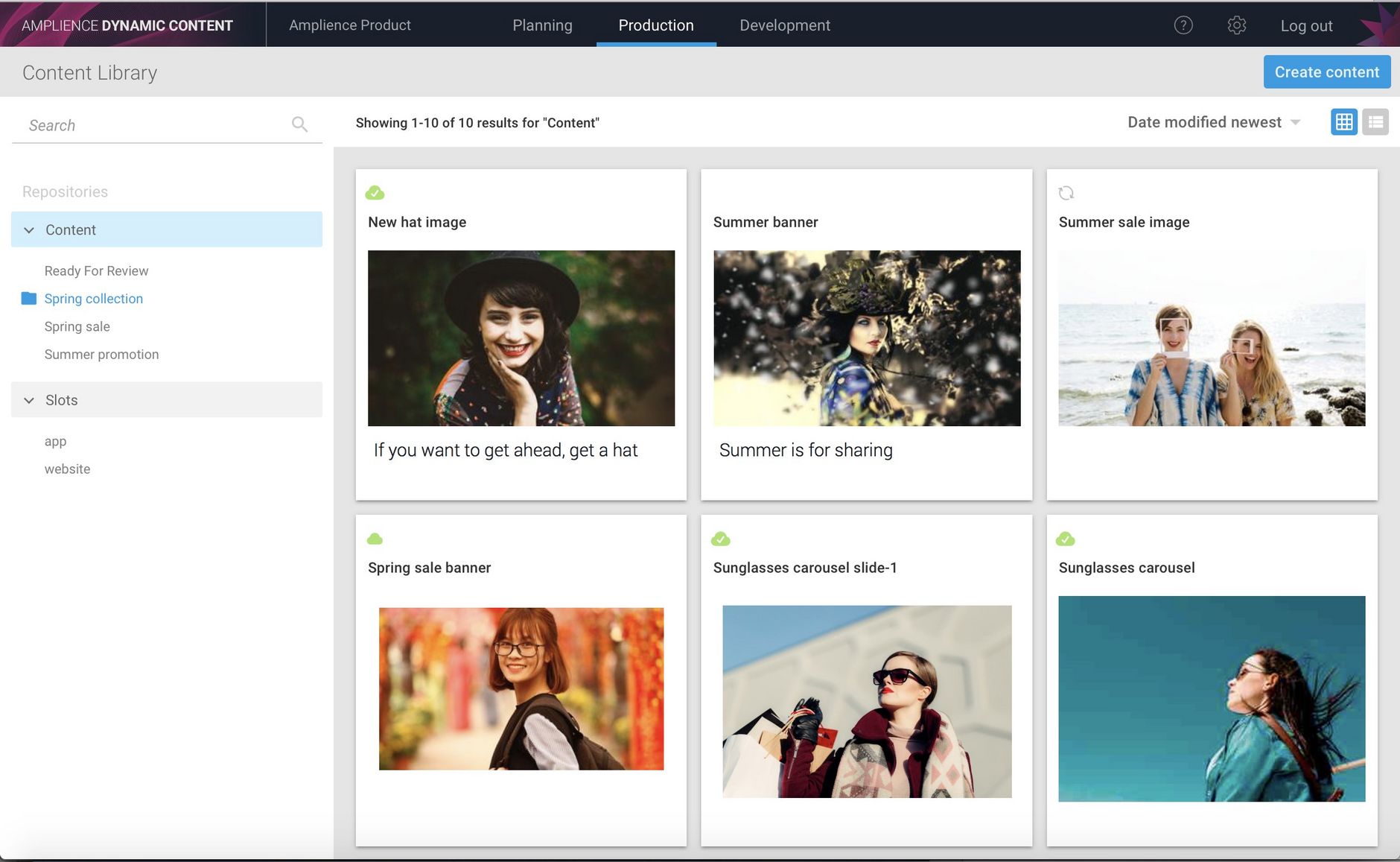 When the item is published the publish status icon is updated to a green tick. The latest version of the content item is now published to our Content Delivery Network (CDN) and available to consume in a website or from an app or e-commerce system. This will replace any previous published version of the content.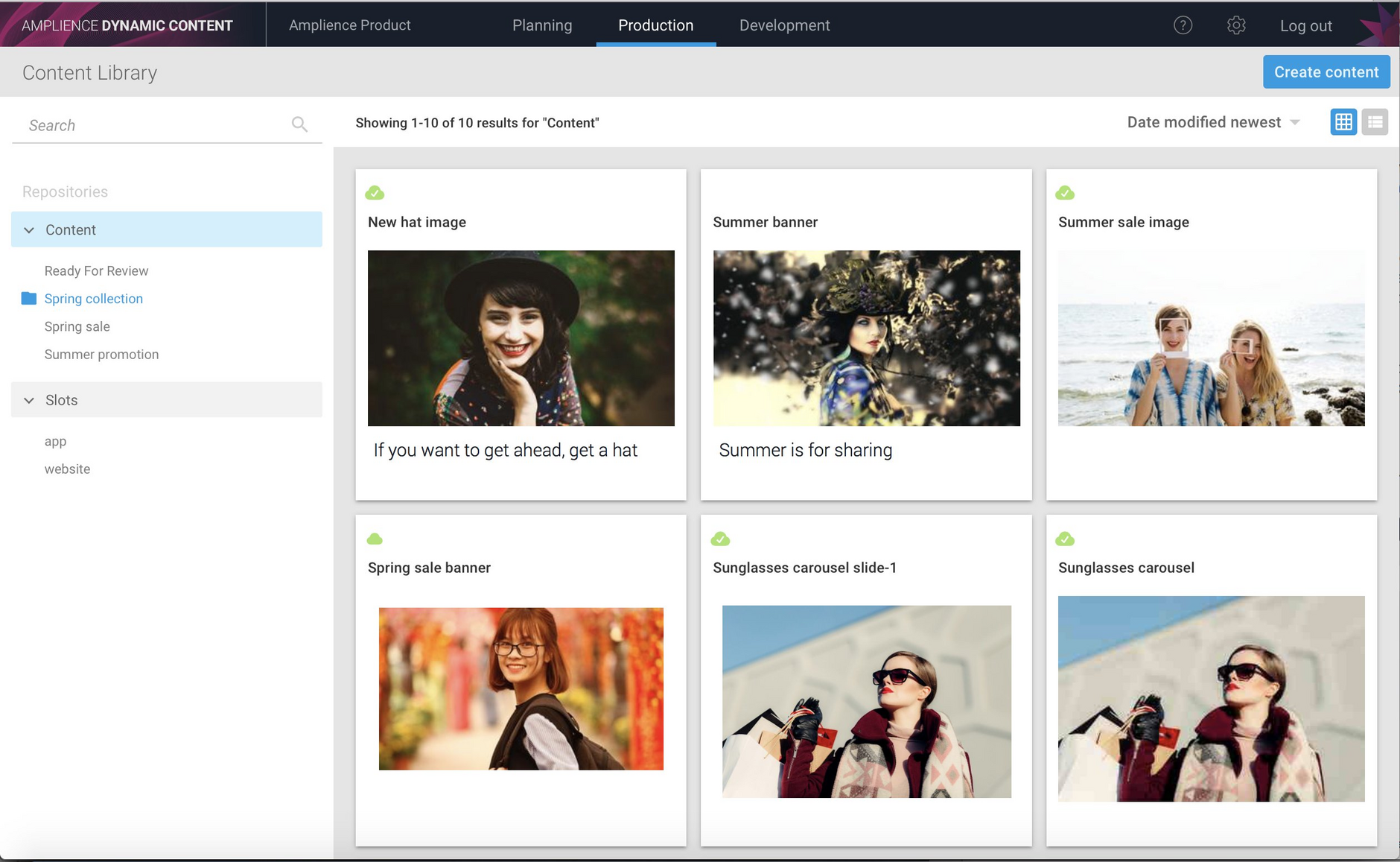 Video: publishing nested content
This video shows how to create and publish some nested content, in this case a carousel. It demonstrates how all the media within the carousel, together with the linked content, is published with the carousel item.