Using Content Hub
On this page we'll introduce some of the ways to view and organize assets in Content Hub and demonstrated the options for organizing, filtering and searching for assets.
On this page
The Content Hub assets screen
The organize, filter, tools and apps icons are highlighted in the image below. We'll provide an overview of the functionality available in each of these sections. Tools and apps are covered on the tools page.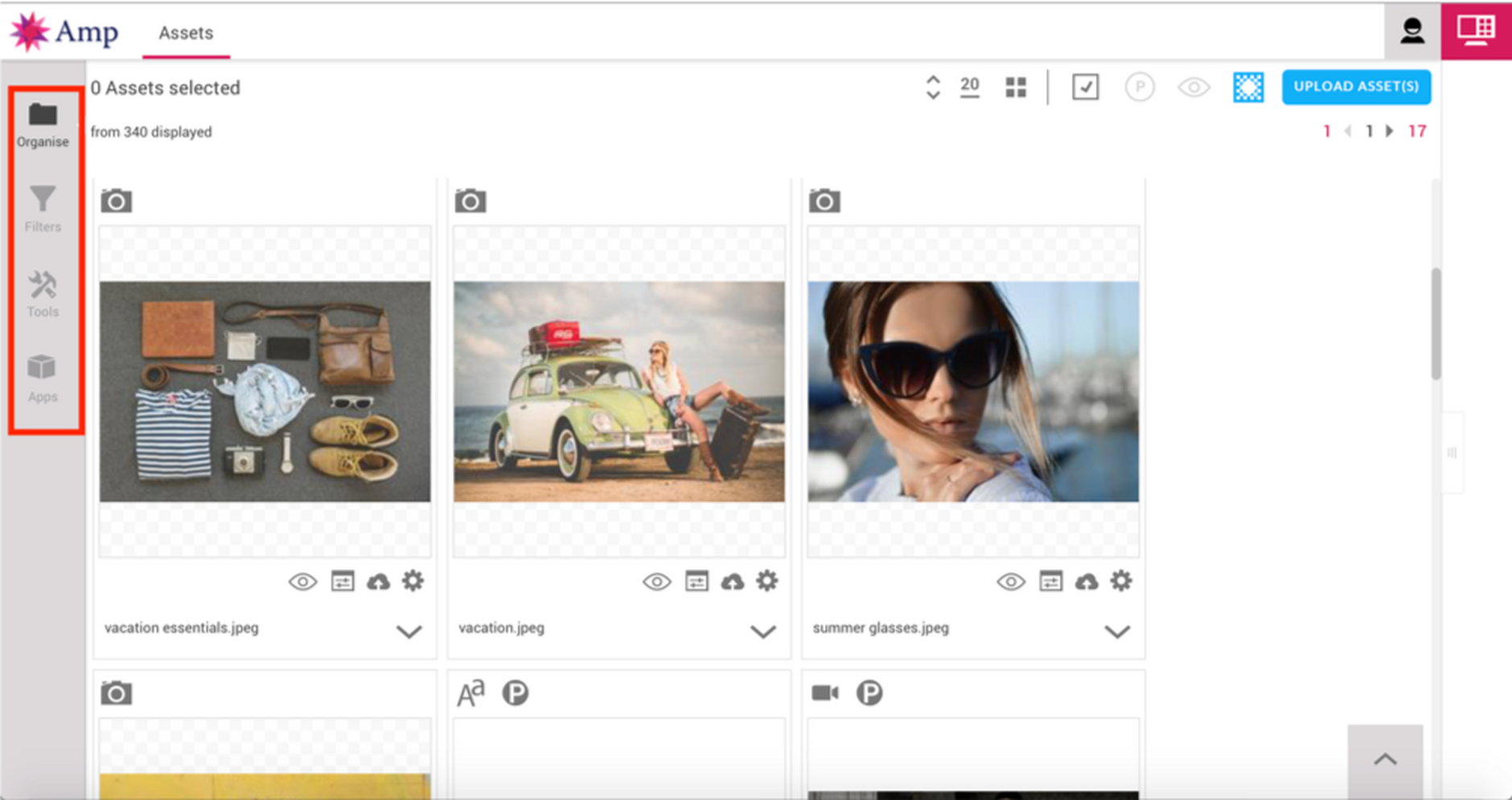 Organizing Assets
Within the organize section there is a search area that you can use to filter the view by asset type, and sections where you can create new folders, sub folders and asset stores.
Assets stores are the top level 'buckets' within which assets are stored. Only the asset stores that a user has permission to view will be displayed in this section.
Within asset stores assets are organized into folders and subfolders.
Underneath the asset store section is an area allowing you to organize assets using properties such as workflow status, publish status and tags.
Searching
The search functionality within Content Hub allows users to build up powerful searches, including AND, OR and NOT, together with wildcards.
For example, the following search query: "winter or signature*", returns assets that either have names containing 'winter' or names containing any text starting with 'signature'. In the image below we have chosen to display only images by clicking the image checkbox in the type section.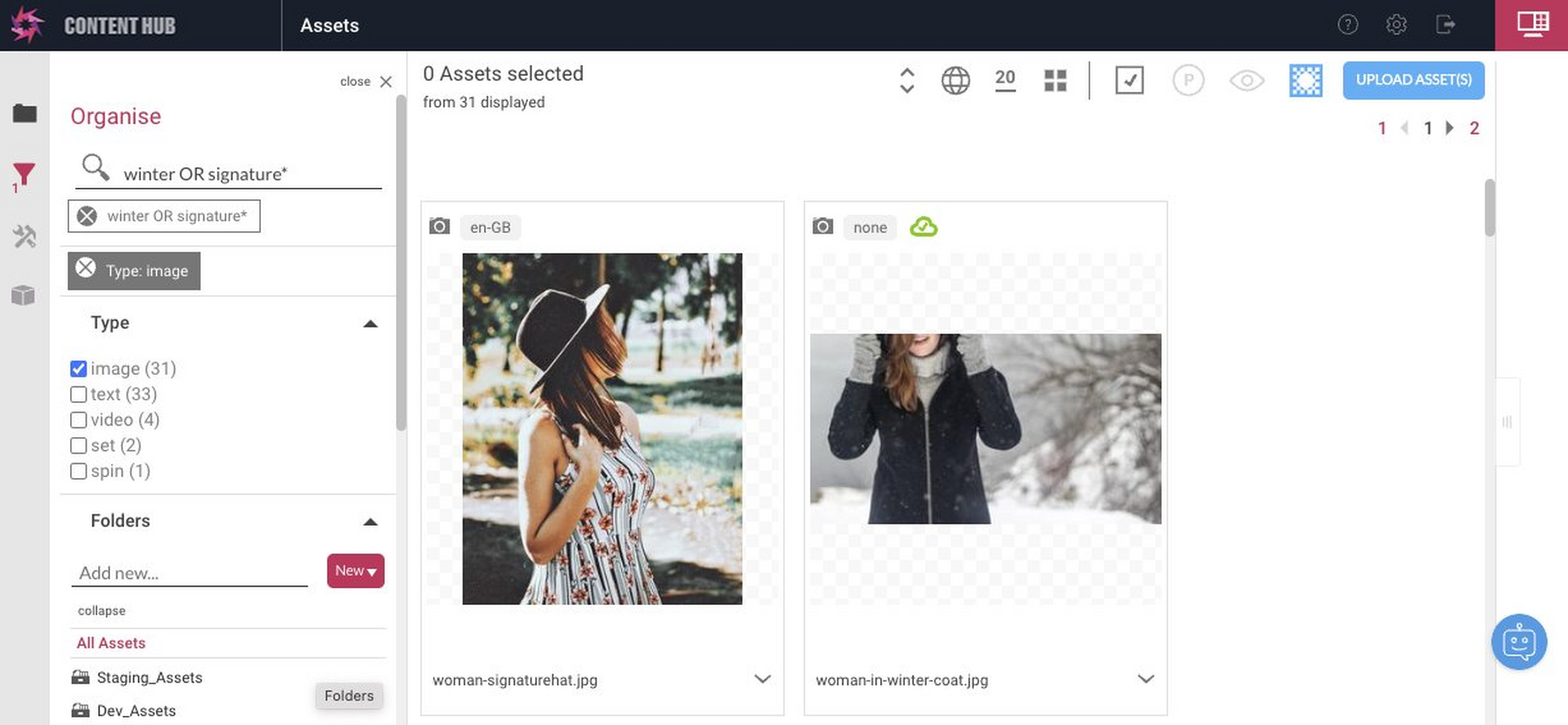 Note that the search is performed only an assets within the current folder.
For full information about how to use the search feature, see Searching in Content Hub.
Filtering
In the filters tab you can filter the selected assets using the various asset attributes. The filters are populated from the attributes of all the assets ingested into your account.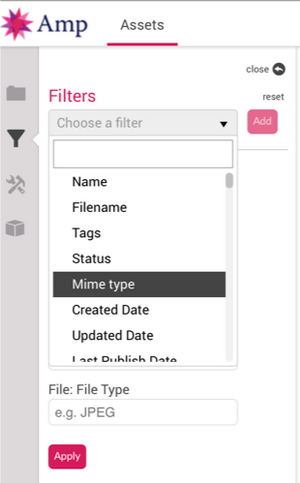 Select the attribute you want to filter on and click the 'Add' button to add the filter. Then enter the value to search for. For example when filtering by Mime type you will be able to choose from all of the available Mime types from the all of the assets in your account.