Webhook UI enhancements
Release date: 17th July 2019
In this release the Dynamic Content webhook UI has been updated, providing developers with easier access to the webhook history.
In the Dynamic Content webhook management UI, the webhook request and response are now shown on the same screen, making it easier for you to view each webhook delivery and track down any errors. In the recent deliveries section, click the "View details" button next to the instance of the webhook that you want to view.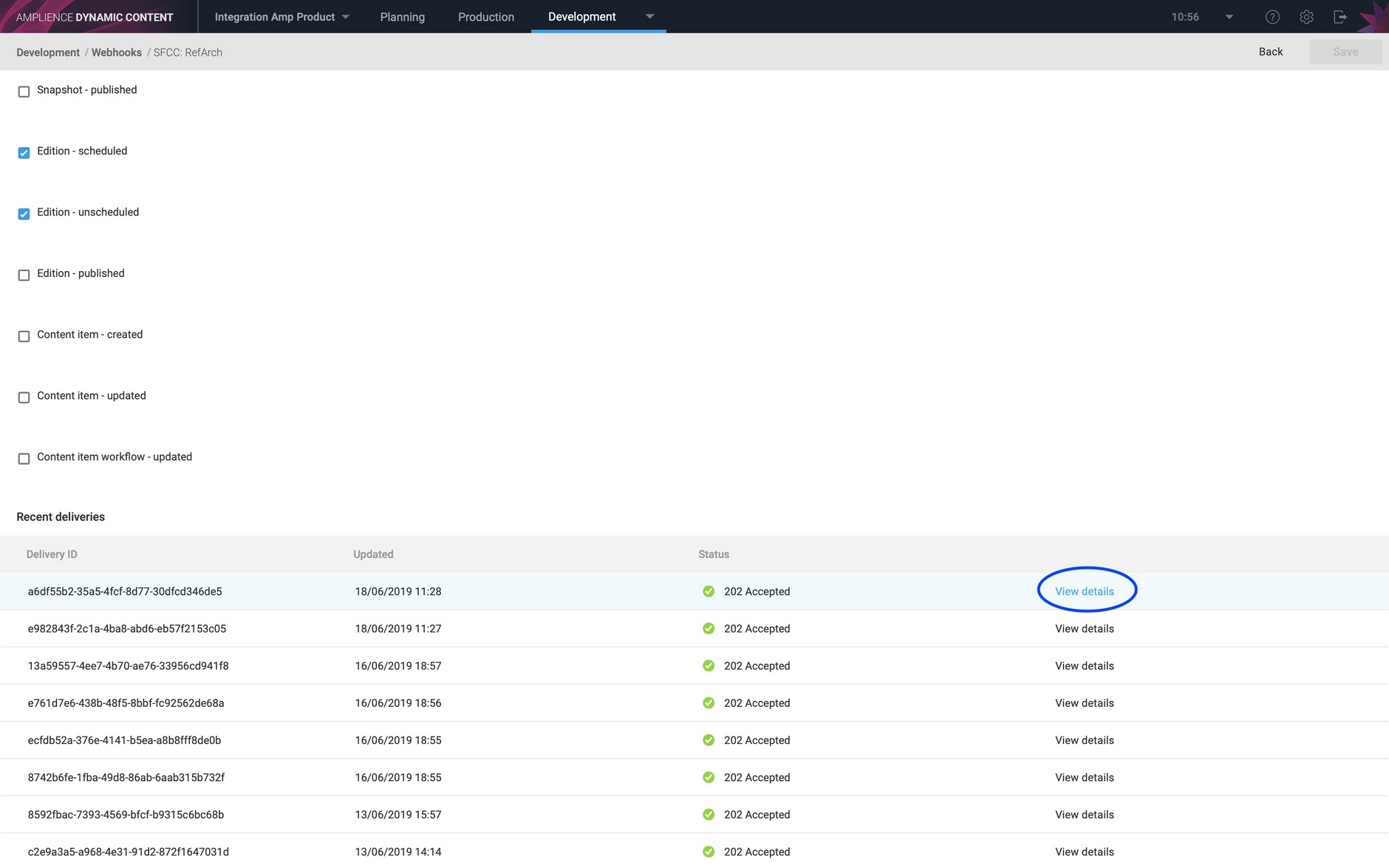 The request and response are now shown, including the POST request sent by Dynamic Content to the webhook URL and the response returned.