Preview example
In this example our content preview just displays one feature page containing a banner. There will be a different banner on this page for a teaser for an upcoming promotion and when a banner advertising free shipping when the promotion starts. The content preview can be used to check that the content is displayed as expected on each date.
We have created an event called "Summer sales Campaign" to manage content for the upcoming promotion. There is one edition to manage content for a teaser for the promotion and content to be displayed when the promotion starts.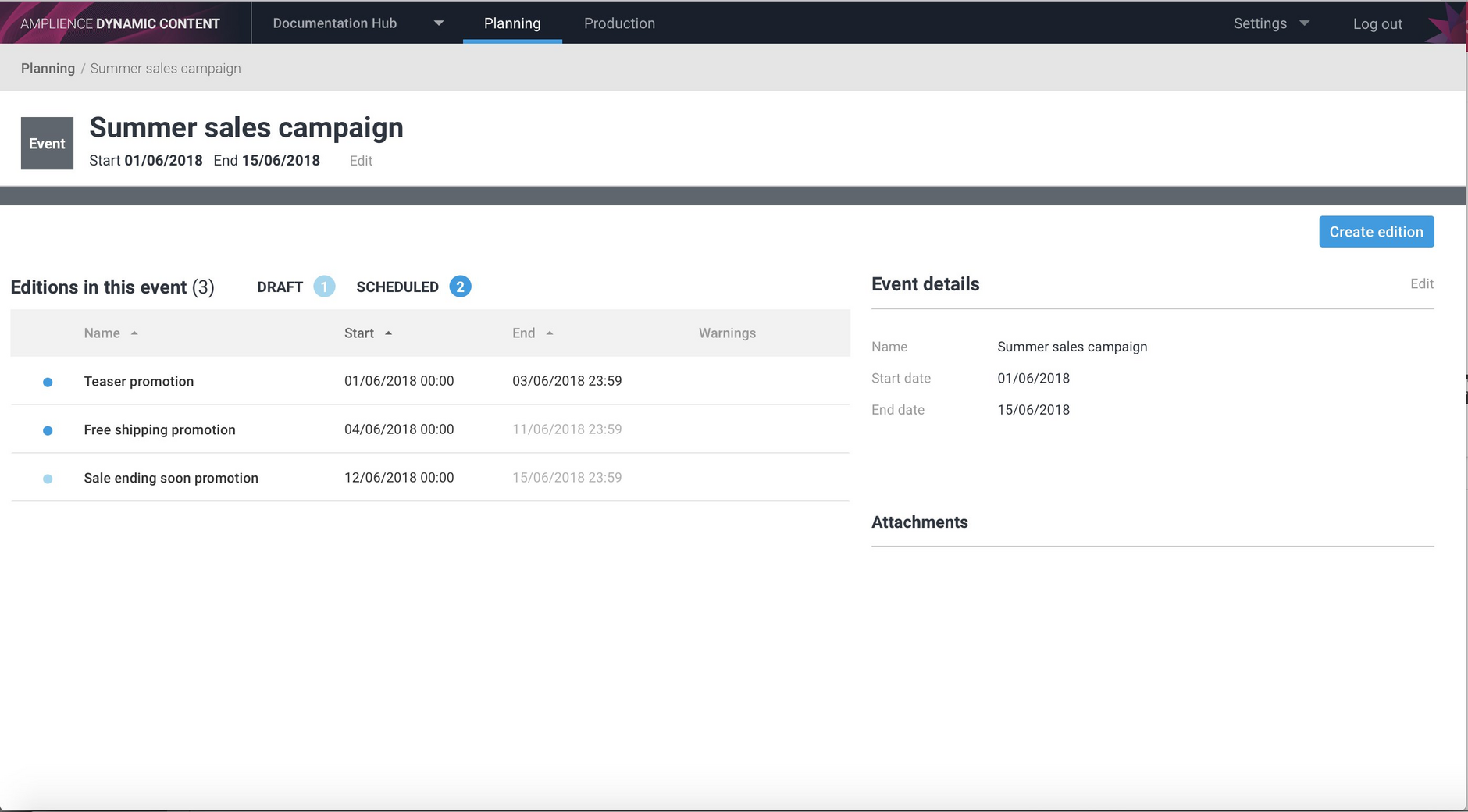 Both editions are scheduled to publish content to the same slot- the banner slot on the feature page. Here's the banner for the teaser: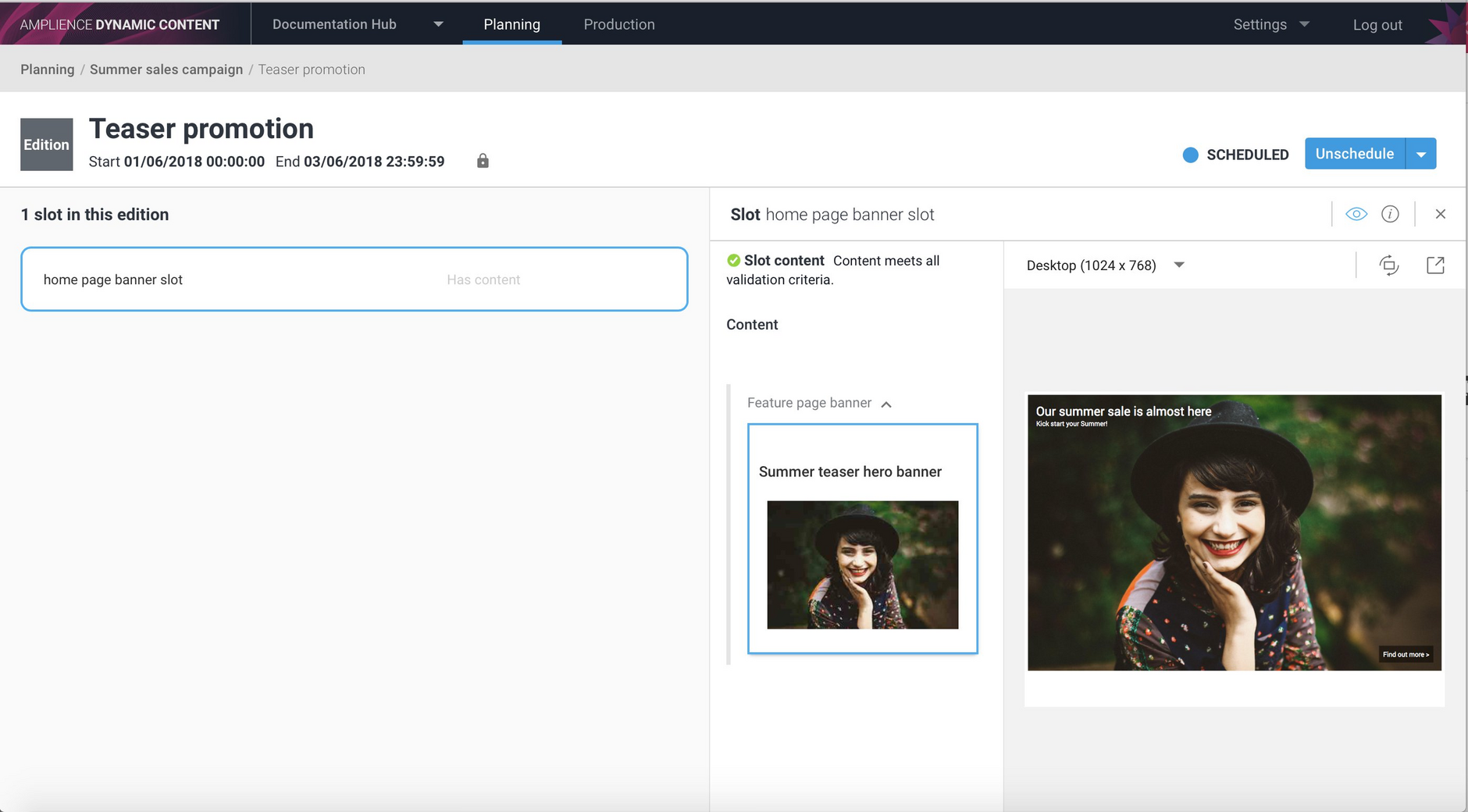 The banner for the main promotion is then scheduled to go live three days later.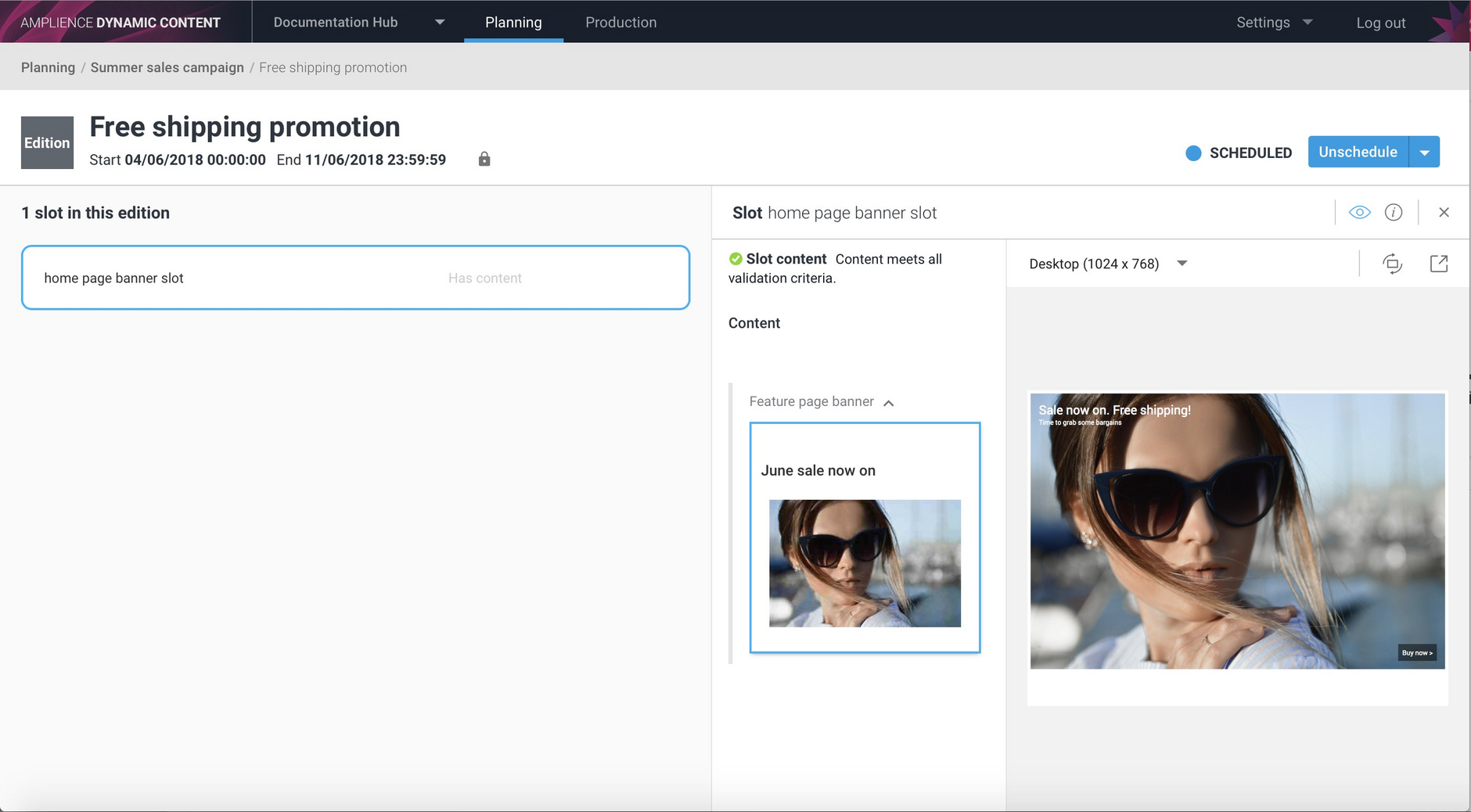 When each edition is scheduled we can then use the content preview to see what the feature page looks like on each date during the promotion. The teaser edition goes live on the June 1st so we check to see how the page appears on the 1st.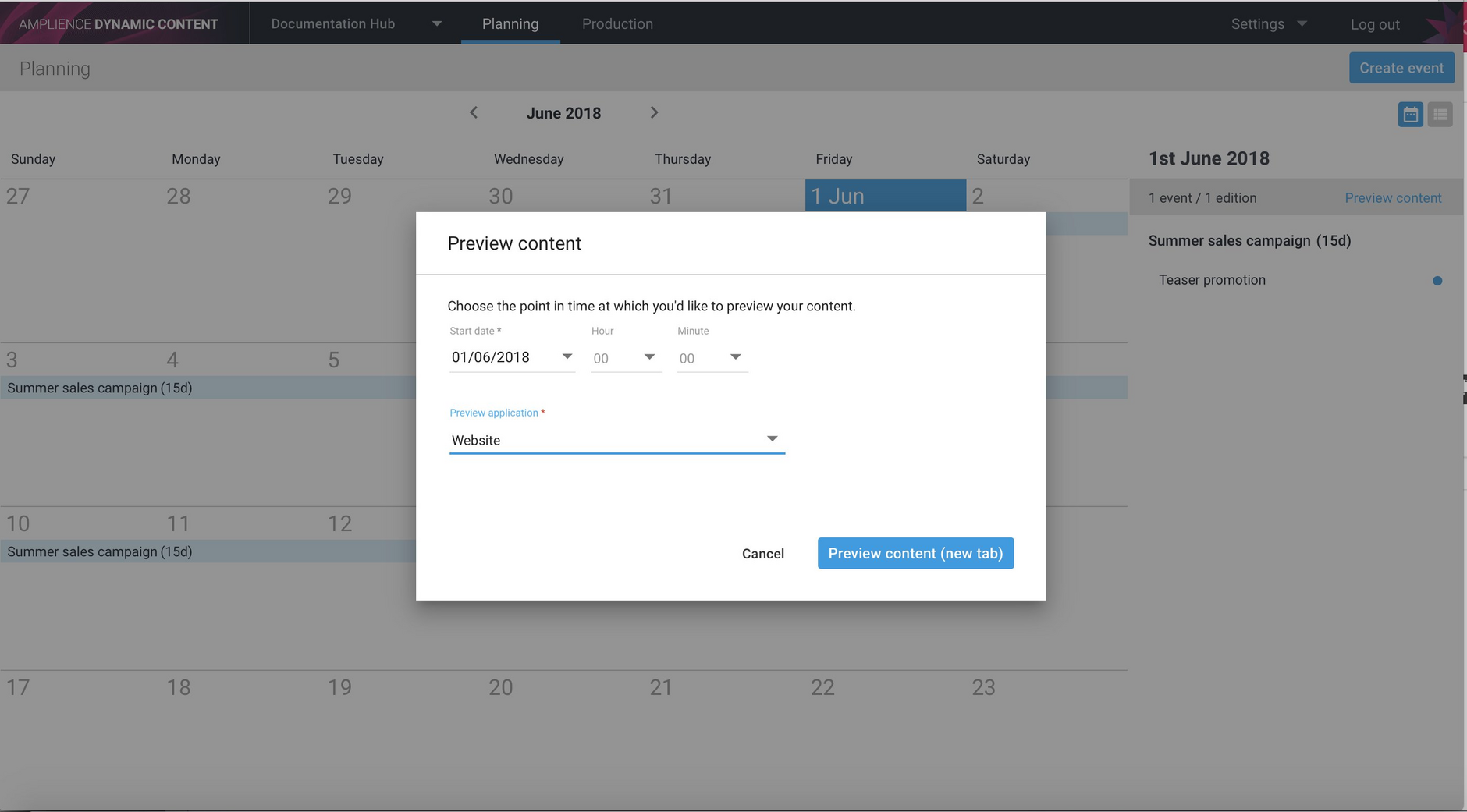 The teaser banner is displayed.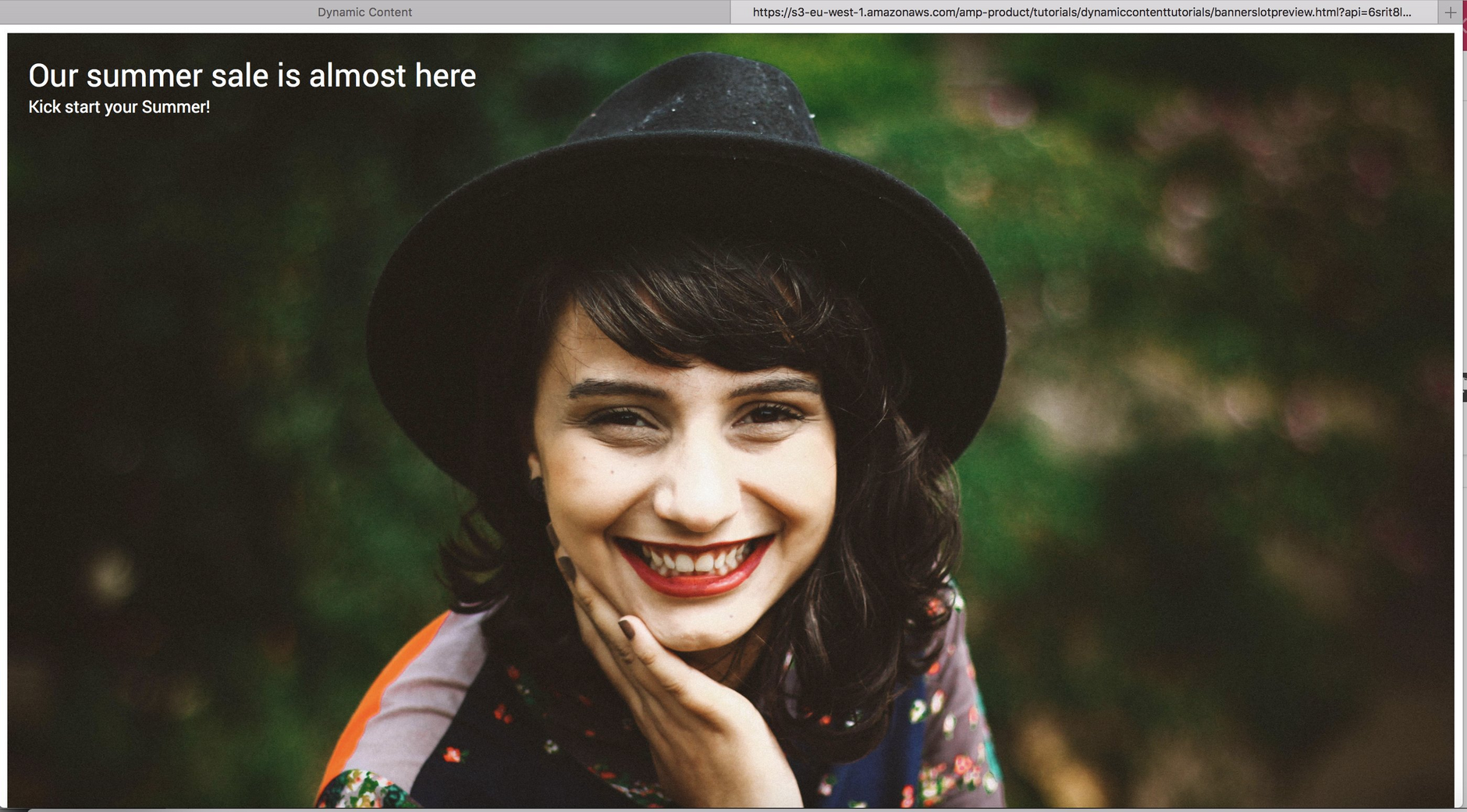 Now we'll choose to preview the feature page on June 4th when the free shipping banner is scheduled to be live on that page.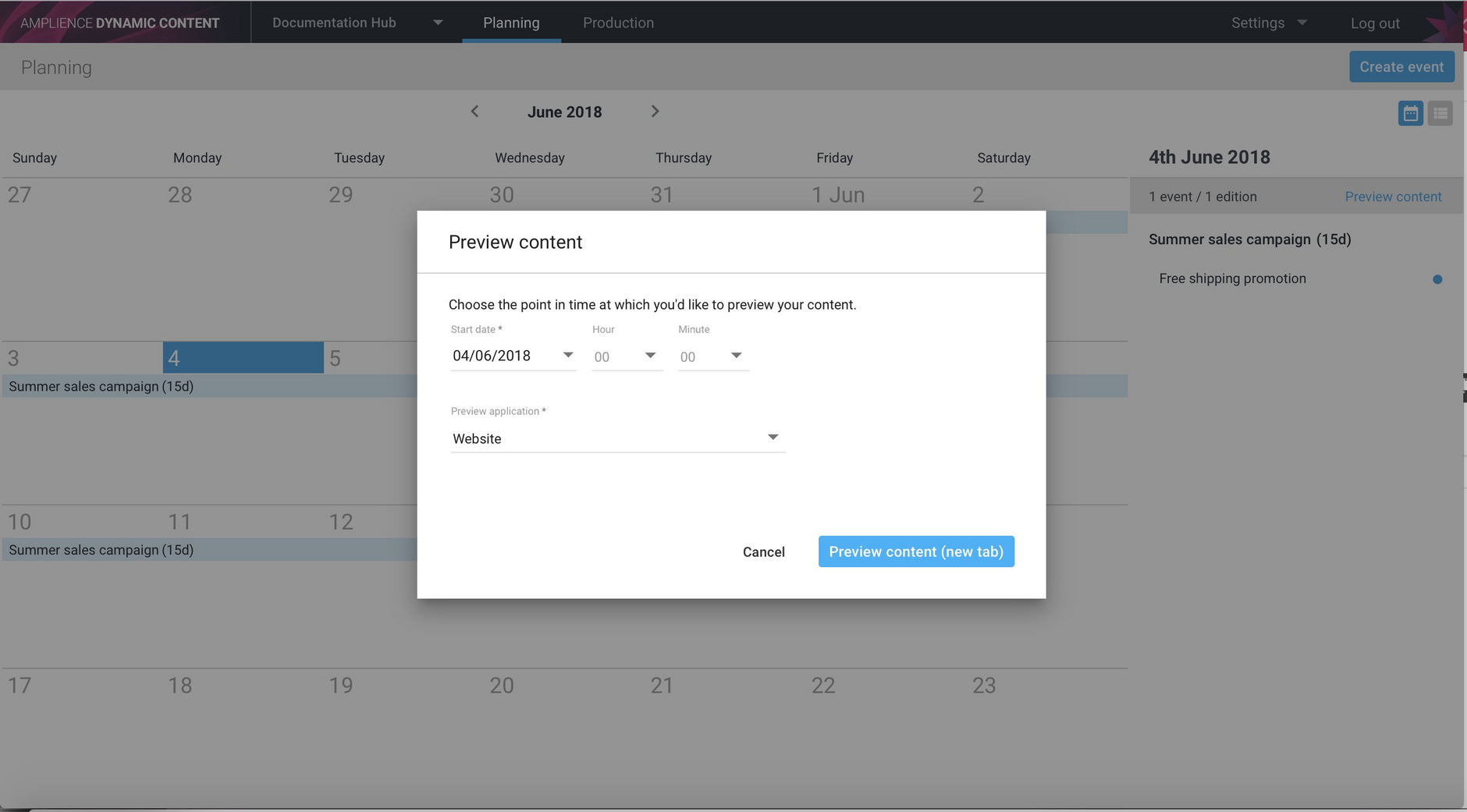 The feature page will contain the banner for the free shipping promotion.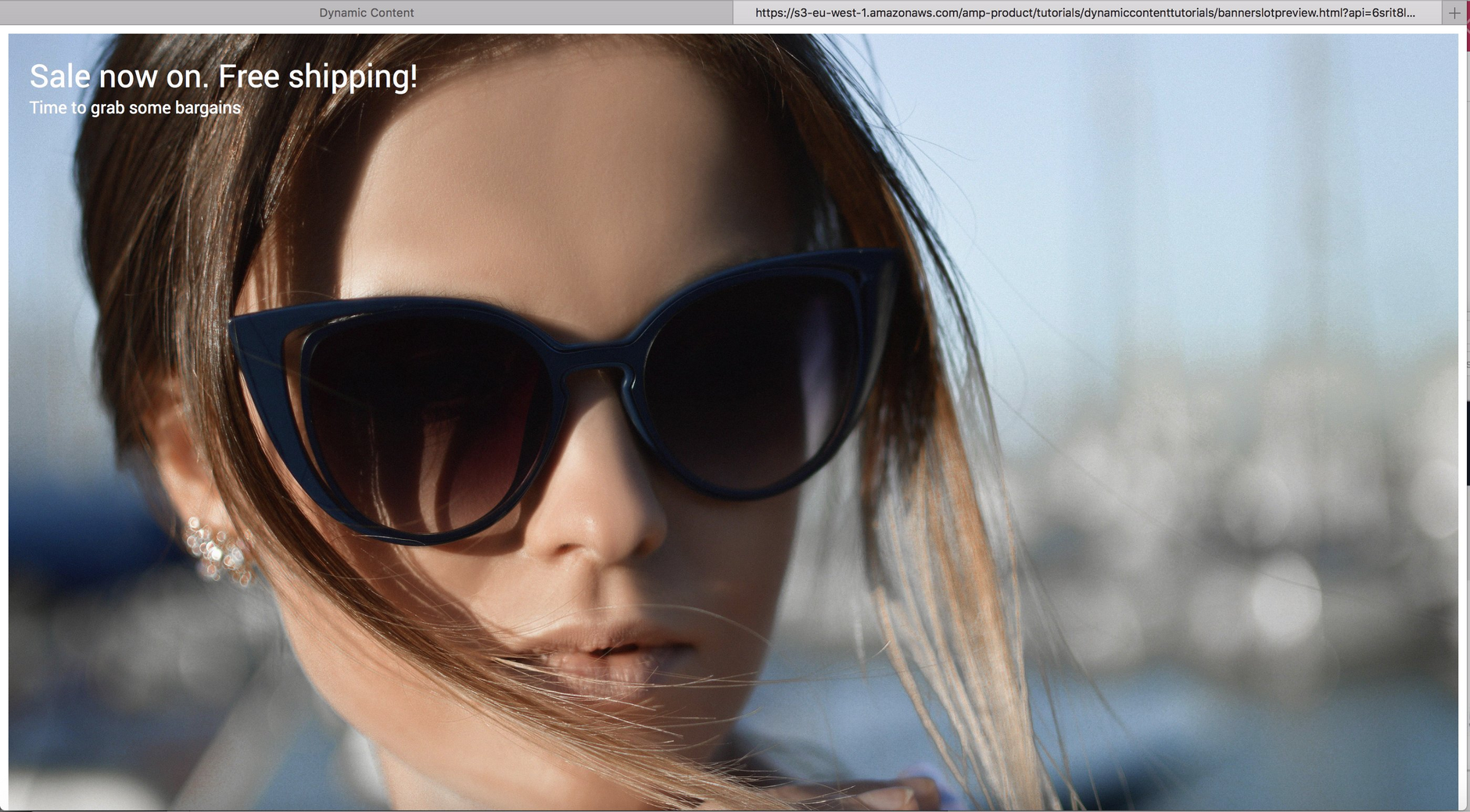 Related pages