Dynamic Content Assets Tab
Release date: 29th June 2022
In this release we've added an assets tab to Dynamic Content to provide you with a convenient way of performing specific asset management tasks. Using the assets tab you can now upload, publish and organize assets directly in Dynamic Content rather than switching to Content Hub.
Most of the features provided by the assets tab are already in the existing, established Content Hub app. New features which are exclusive to the assets tab include the ability to publish on upload and to copy filenames.
info
While the assets tab incorporates features from Content Hub into Dynamic Content it shouldn't be considered as a replacement for Content Hub. Content Hub remains the primary application from which asset management tasks are performed. Only a subset of these tasks are available from the assets tab. For example, to move, delete or view the properties of an asset you need to use Content Hub.
On this page we'll provide you with an overview of how you can use the assets tab to produce content more efficiently. For more information about this feature go to the working with assets page.
Enhanced content production workflow

Link copied!
The assets tab streamlines content production workflow for content producers. Previously, you would need to go to Content Hub to perform key tasks, such as uploading or publishing an asset. Now, using the assets tab, you can perform these key tasks quickly from within Dynamic Content.
A key benefit of the assets tab is that it makes it easier for you to manually upload assets without interrupting your workflow. You can upload assets by using the Upload dialog or by simply dragging and dropping them into the relevant folder asset area, as shown below: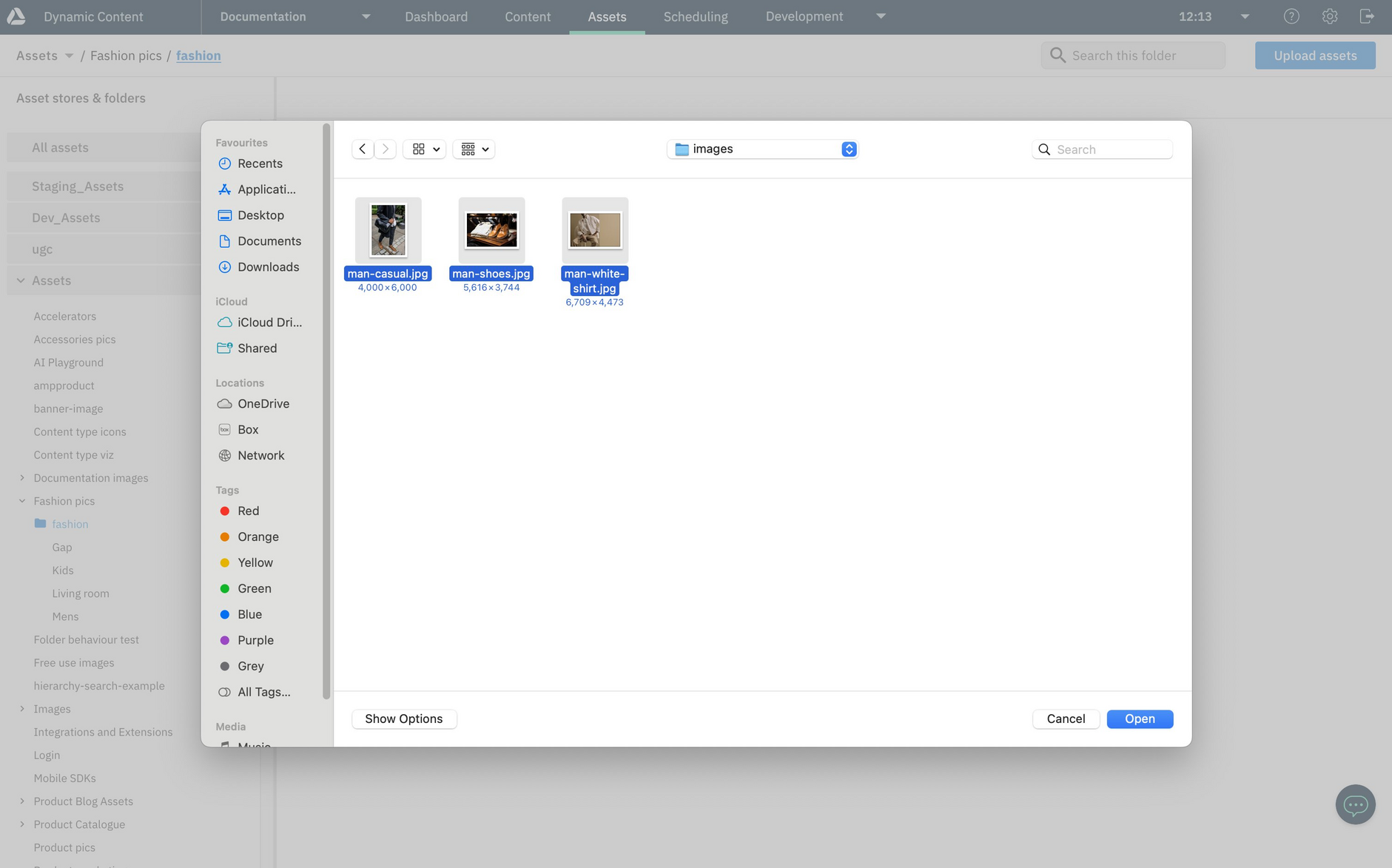 When your assets are uploaded, you are notified and given the option to publish immediately:

The option to publish immediately following upload is the publish on upload feature and is available for most file types.
While you're working you can quickly publish assets via the assets tab. You can publish an individual asset or publish multiple assets, using the 'Select all' feature combined with the publish option at the top of the page, as shown below:
Copying filenames is a new feature and is not available in Content Hub. It's particularly useful when you need to easily create a list of filenames. For example, if you want to notify a colleague of files you've uploaded or changed. Using the copy file name feature, you can quickly generate a comma separated list of filenames.
You can copy an individual filename or copy the names of multiple files using the 'Select all' feature combined with the copy file name option at the top of the page as shown below: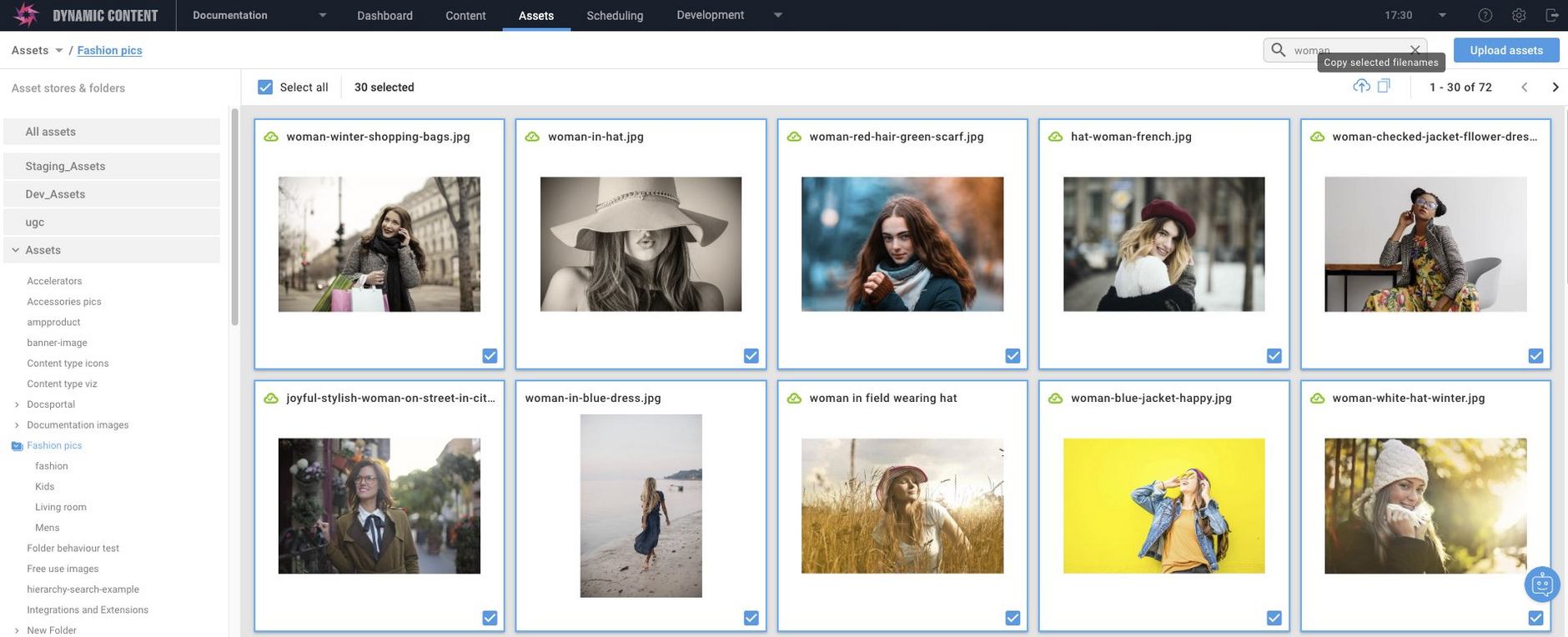 You can organize your assets into subfolders from within Dynamic Content by using the 'Create subfolder' feature, shown below: