Working with video
On this page
On this page we'll explain how to upload video to Content Hub and show how to choose a thumbnail to use as the video's poster frame. As with other assets, video can be uploaded to Content Hub manually or via a bulk upload. If you're uploading a video manually then you are limited to a maximum file size of 100MB.
Uploading video to Content Hub
When you manually upload a video to Content Hub, you must add each of the video transcoding profiles that you want to use to encode the video. To add a profile, click the "+" icon to the left of the "Profile" label.
In the example below, the MP4-720, MP4-480 and MP4-240 profiles are available on the account and can be used to encode the winter-coat video.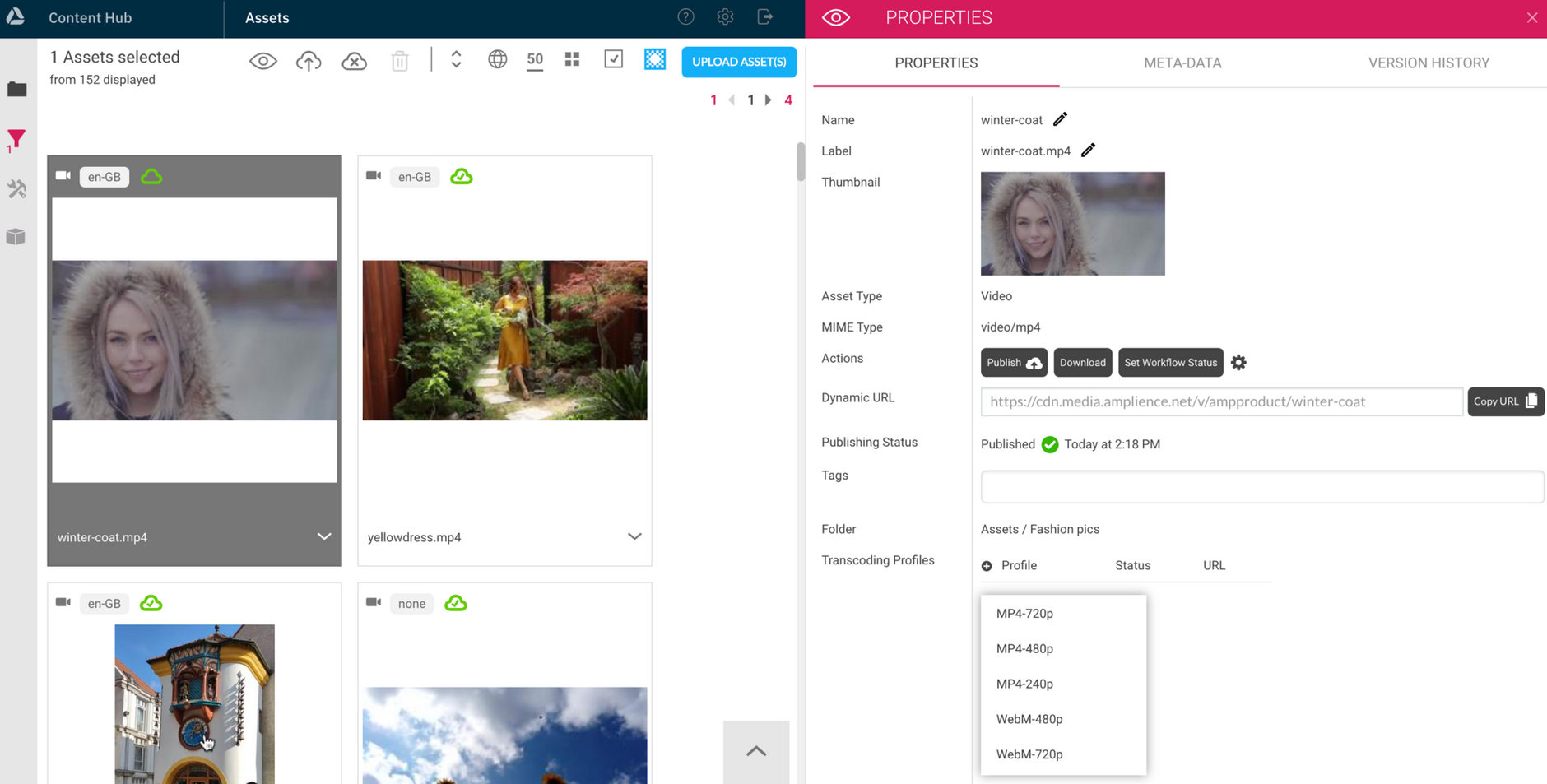 Video encoding starts when a profile is added to a video and the status bar will show the progress of the encoding process.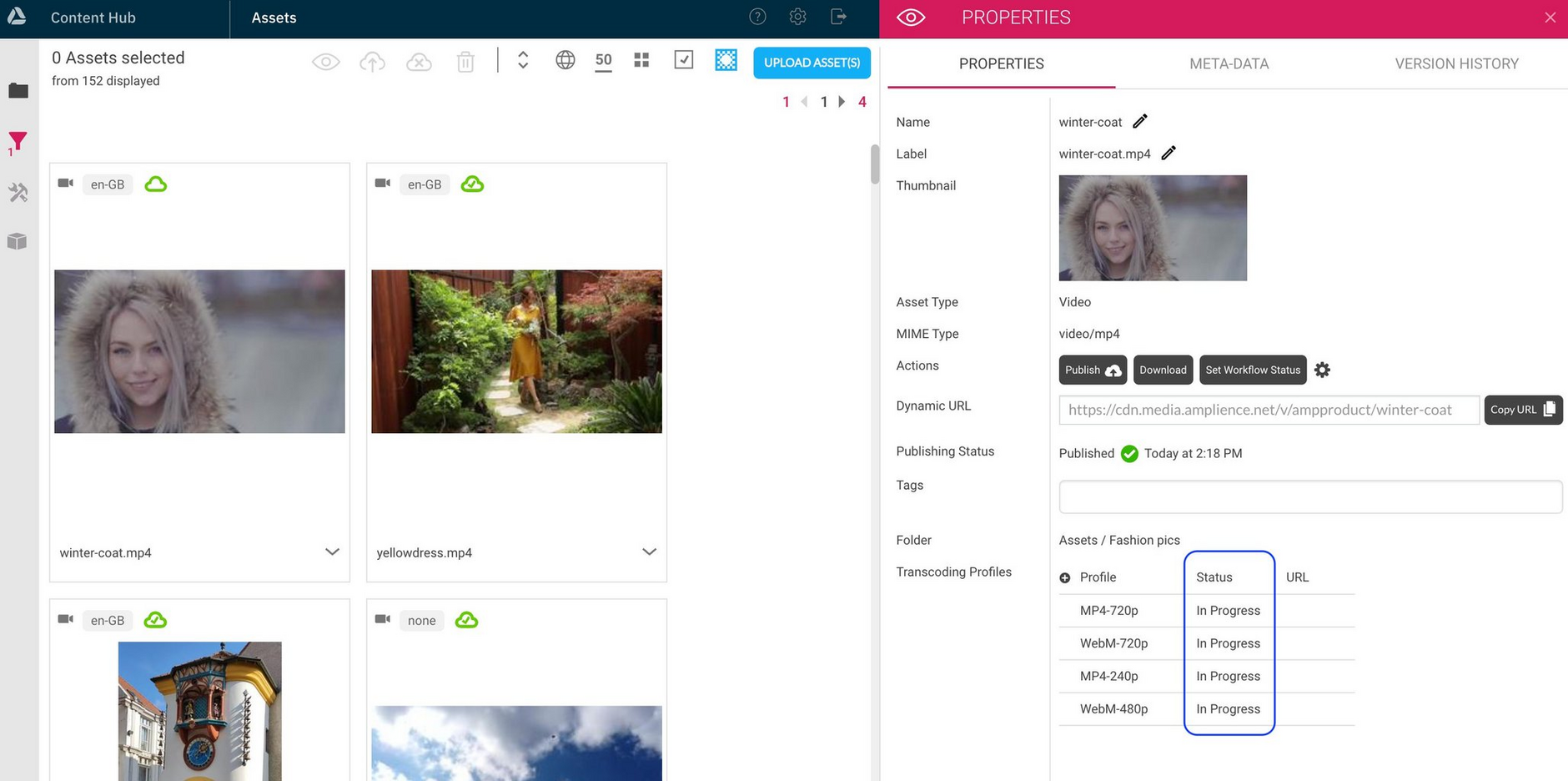 When encoding has finished, the profile will be shown as completed.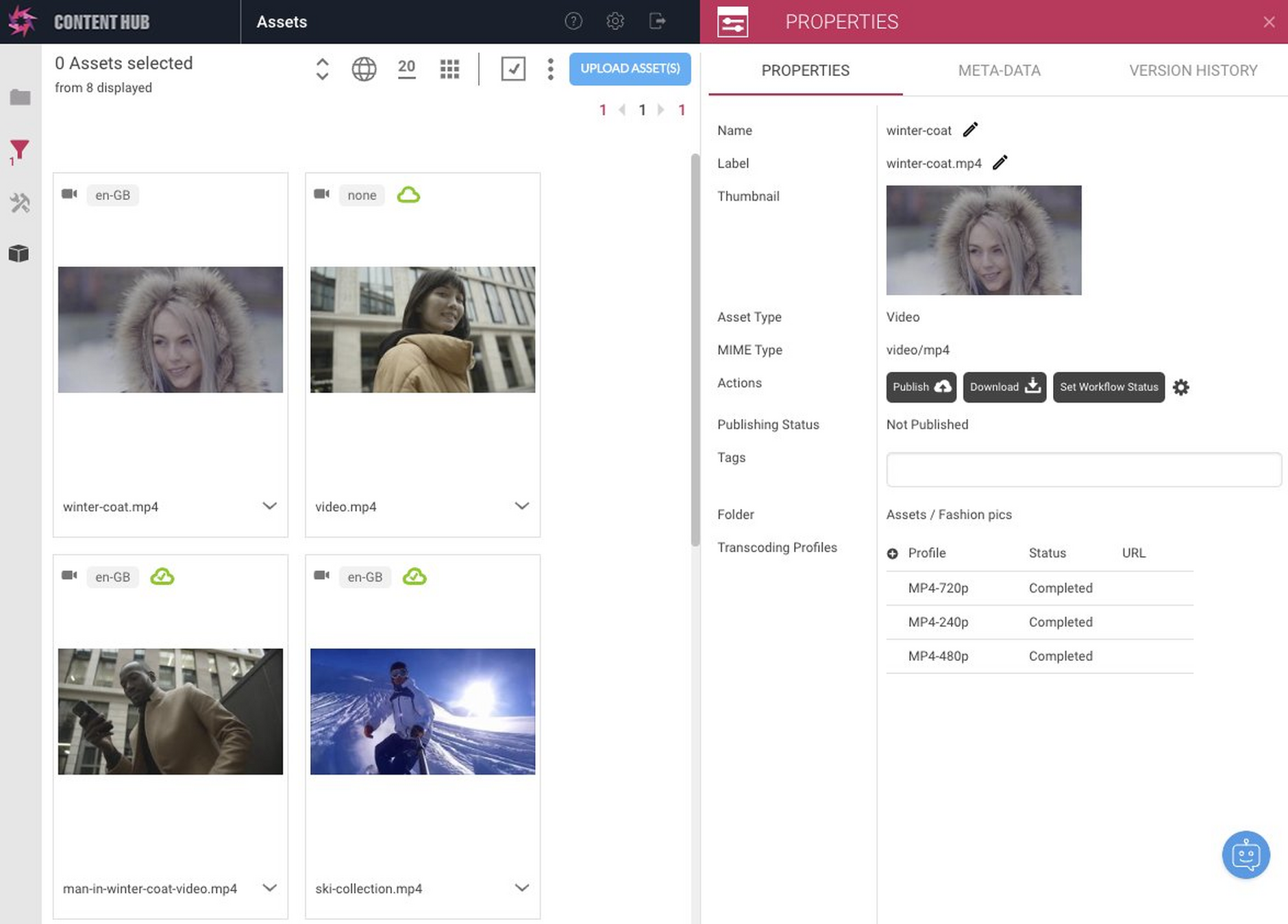 You can access a published video encoded using a specified profile by adding the profile name to the URL.
For example: https://cdn.media.amplience.net/v/ampproduct/winter-coat/mp4_720p will return the video encoded using the mp4_720p profile.
Click the "Copy" button to the right of each profile to copy a URL.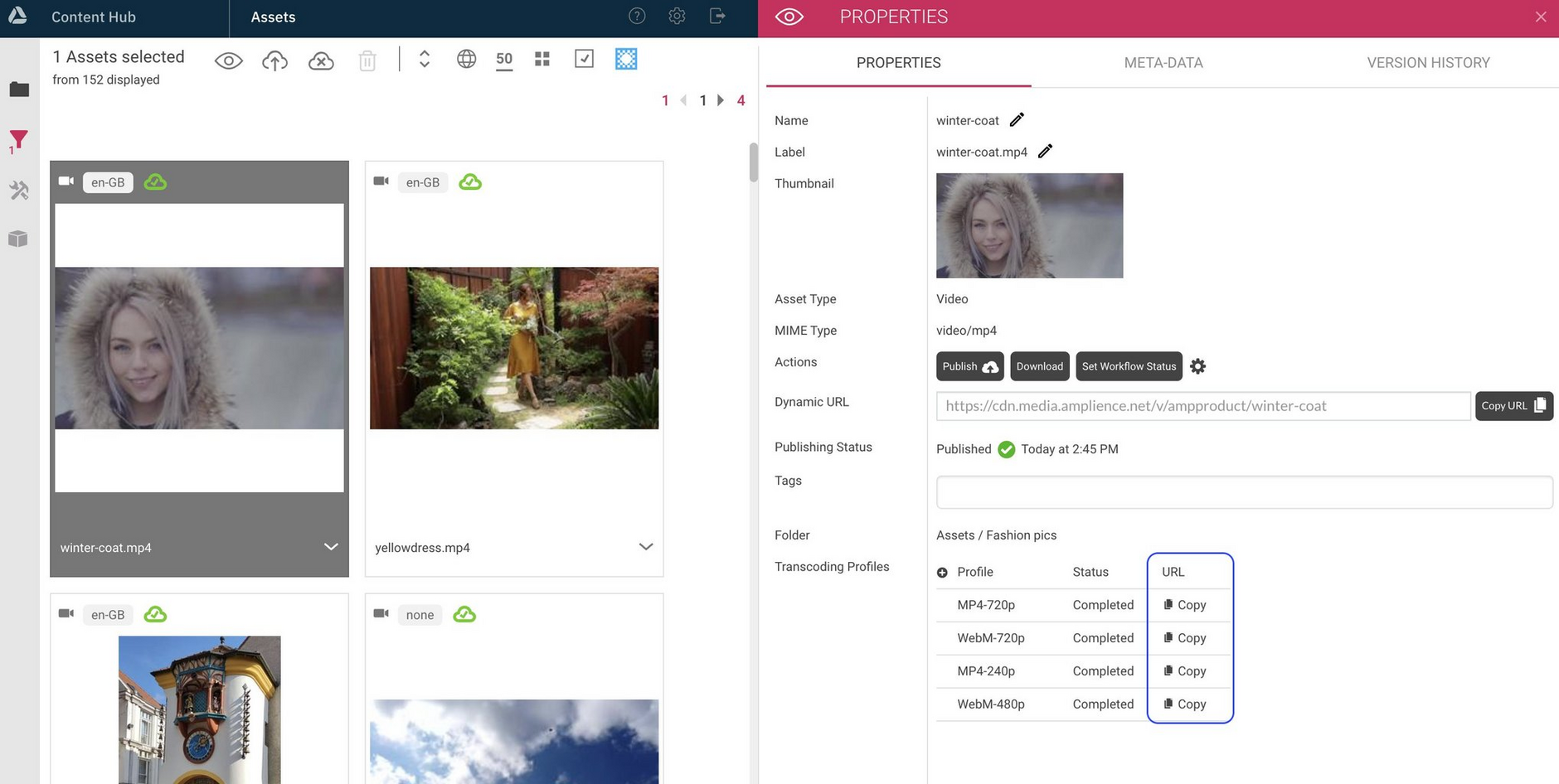 Ingesting video using bulk upload
If you upload video using a bulk upload, then any transcoding profiles that you have set to be applied to batch jobs will automatically be applied to the video.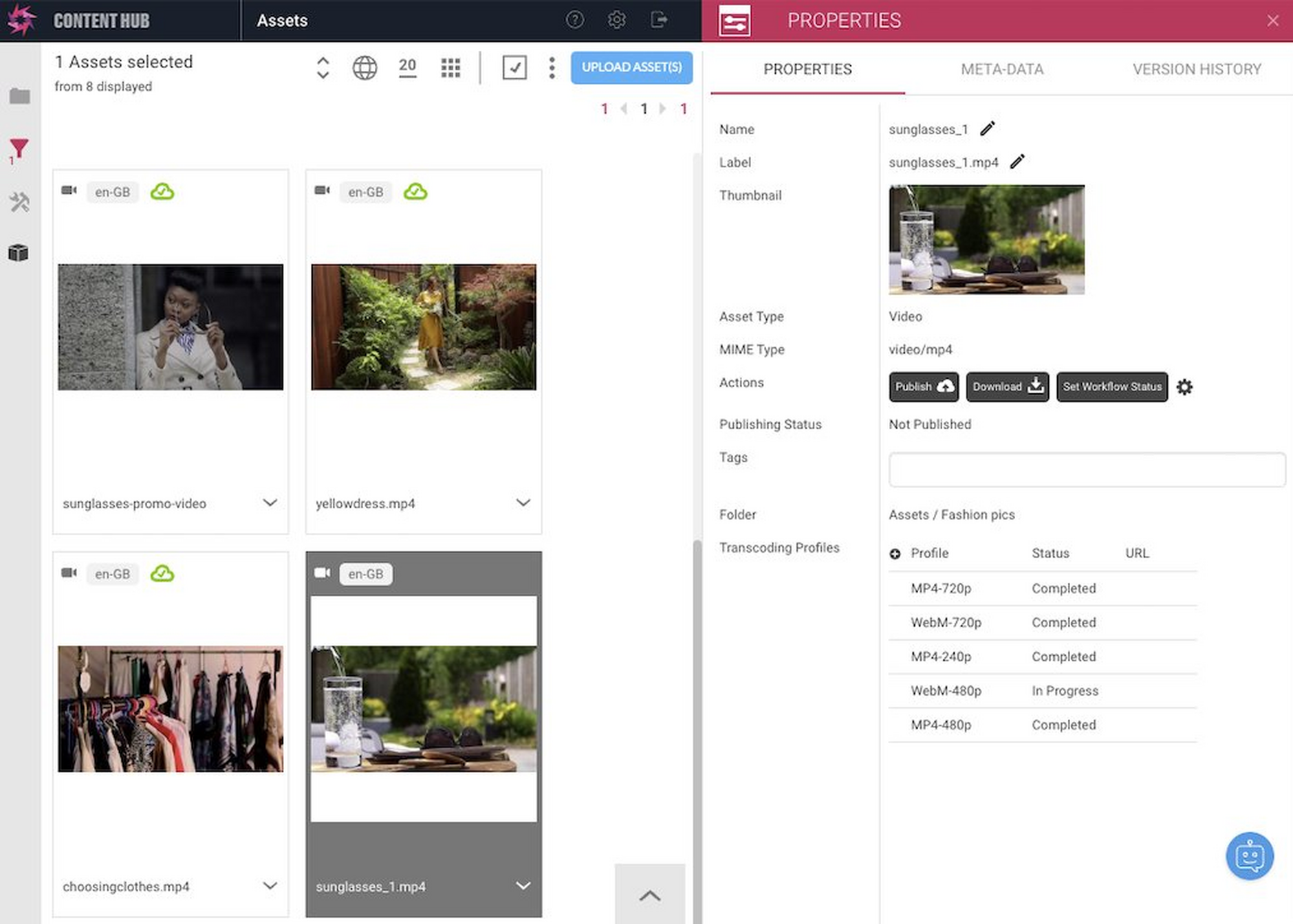 You can also specify the profiles that should be attached to video ingested using a particular bulk upload job.
Setting a video thumbnail
You can choose a video thumbnail to be the poster frame: the frame shown before the video starts playing. 100 thumbnails are generated from a video when it is uploaded to Content Hub. These thumbnails are taken from frames at regular intervals throughout the video and you can select one to use as a poster frame. If you do not choose a thumbnail then the first frame of the video is used.
To select a thumbnail choose "Select thumbnail" from the asset's menu.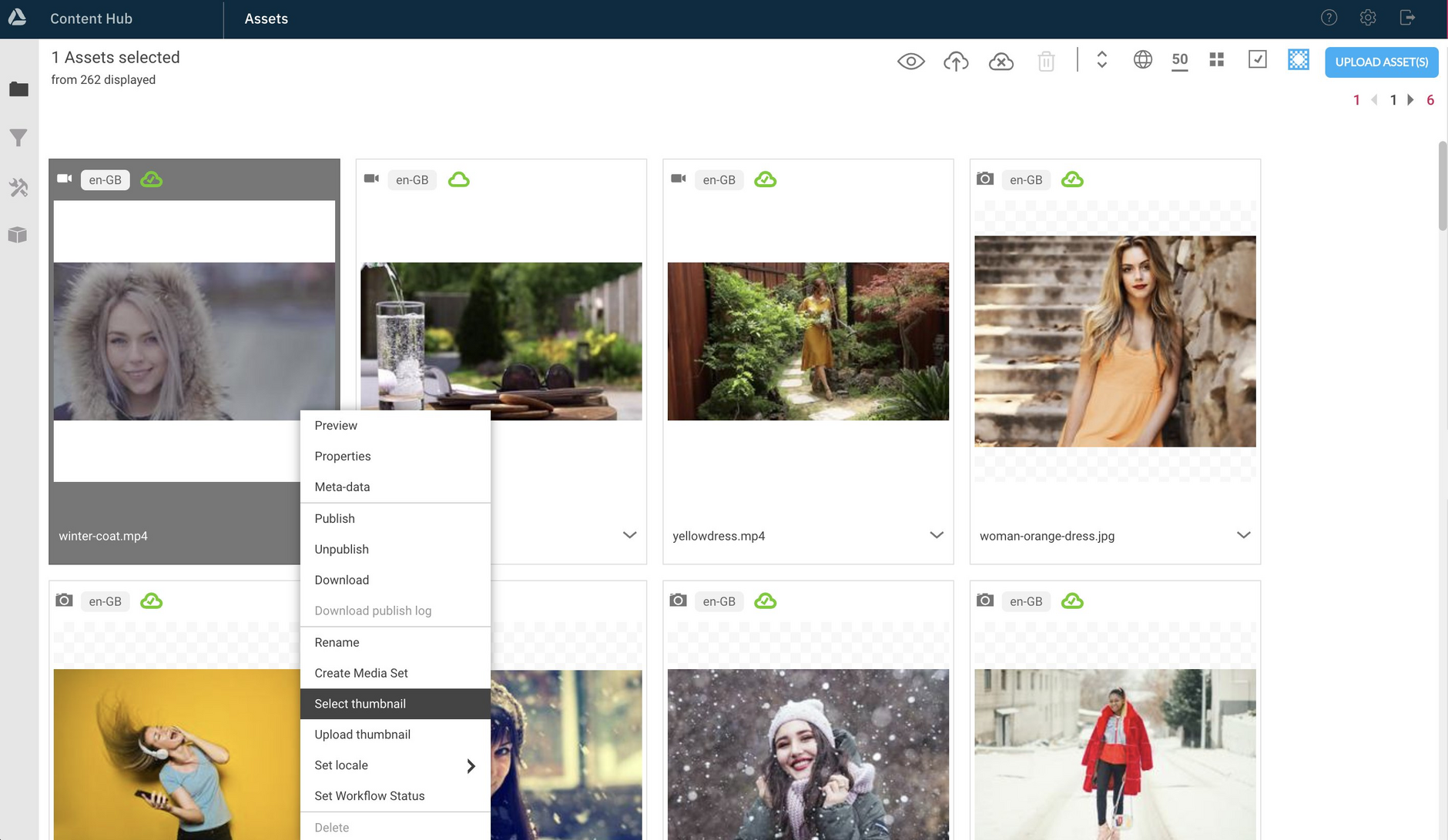 Choose the thumbnail you want to use from the thumbnails window and click the "Accept" button at the top of the window. The selected thumbnail is shown with a red border.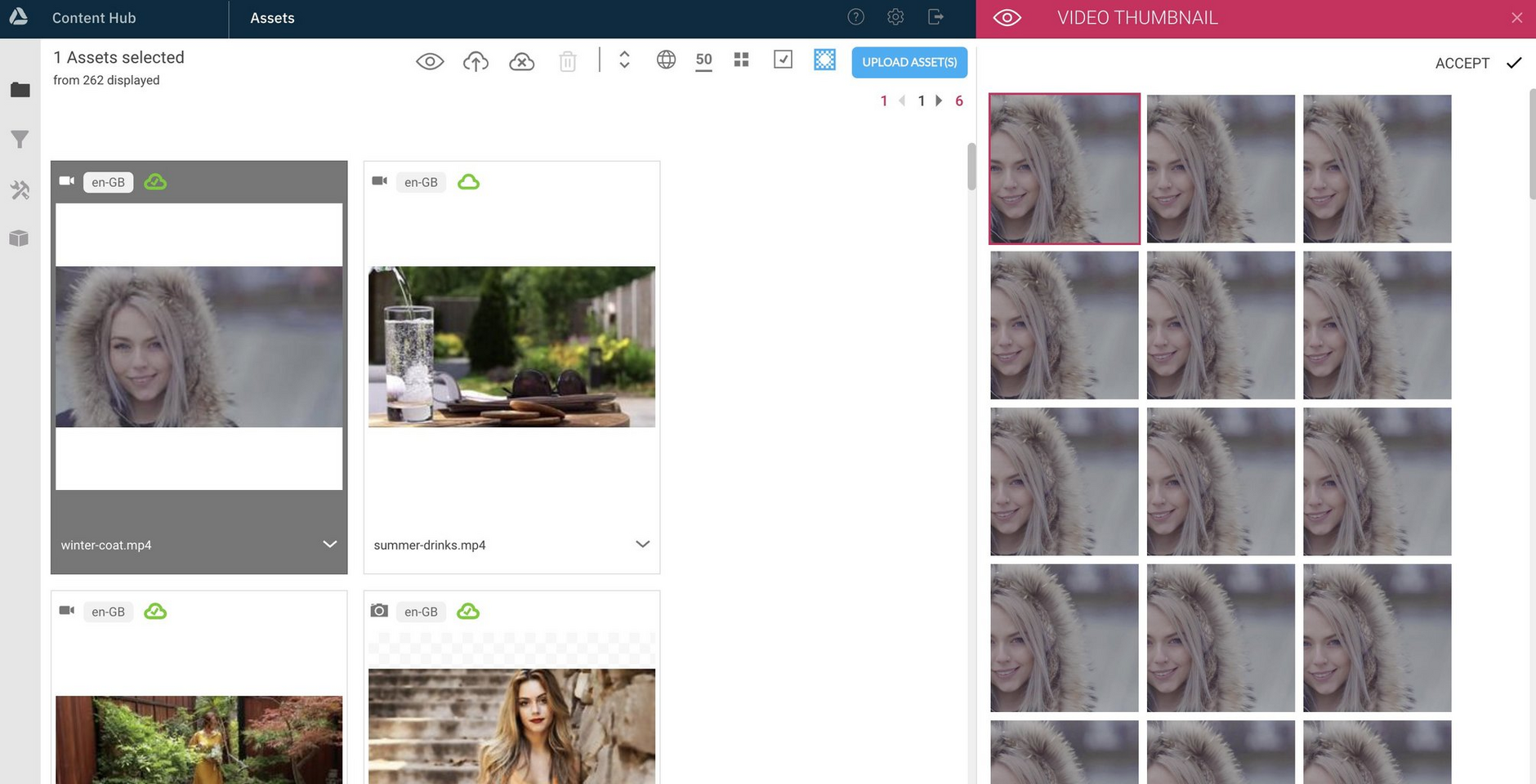 The updated poster frame is now shown in Content Hub. Publish the video to make the updated poster frame available when consuming the video.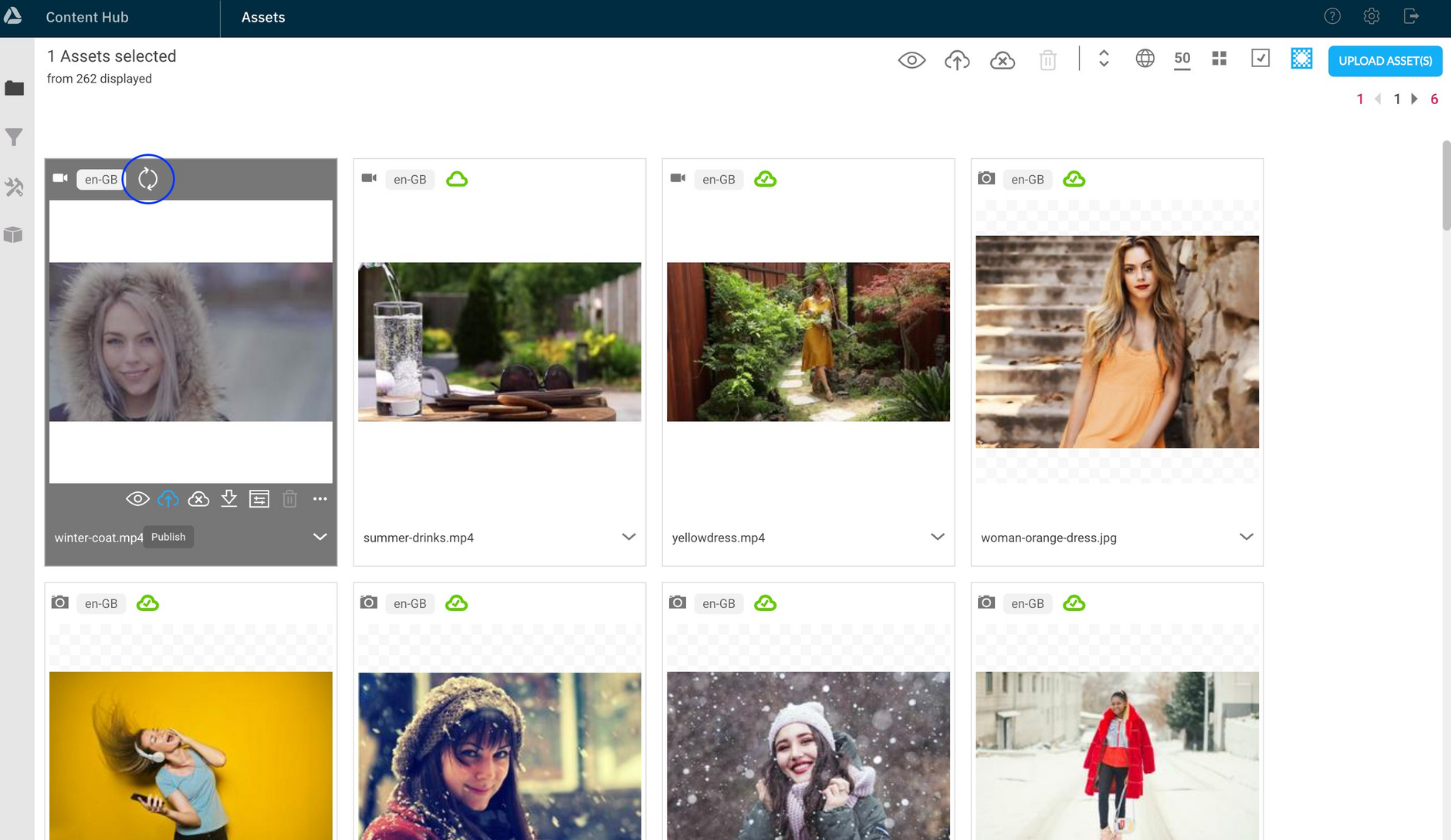 You can also upload your own thumbnail by choosing "Upload thumbnail" and uploading the image you want to use.
Related pages