Resolving Version conflicts
Editions cannot be scheduled if they contain version conflicts: where two or more versions of the same content are included in slots added within the same edition.
On this page we'll explain how to use the conflict resolution that makes it easy to fix these issues and allow your editions to be scheduled.
In the example below, some content has just been added to "Get ready for the sale" edition that has caused a version conflict. The slots containing the content of which there is more one version are marked with a red triangle. You can click each slot to visualize and edit its contents to fix the problem.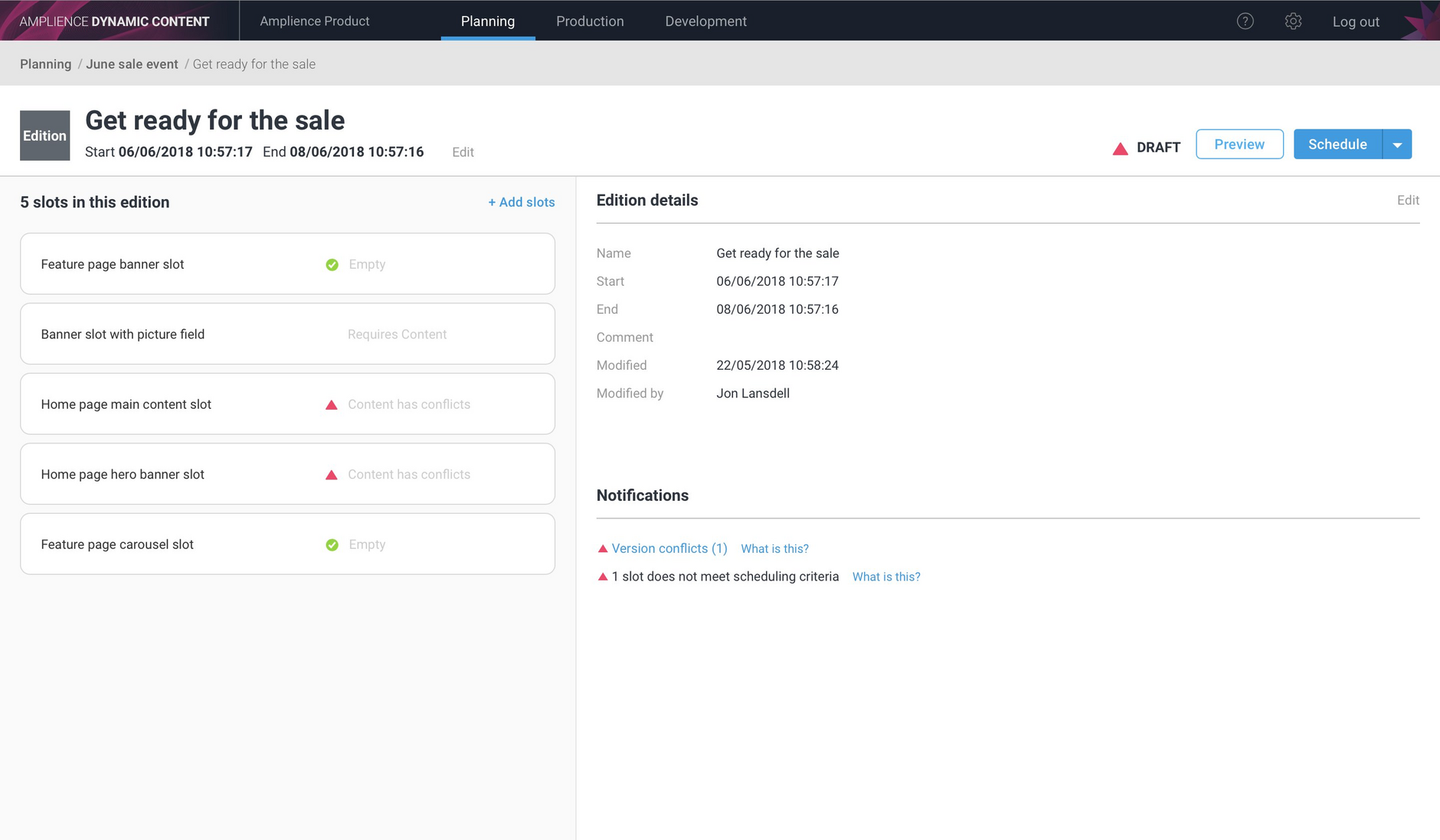 If you can't solve the version conflict by viewing the contents of each slot, click the red triangle shown at the top right of the window to open the conflict resolution window.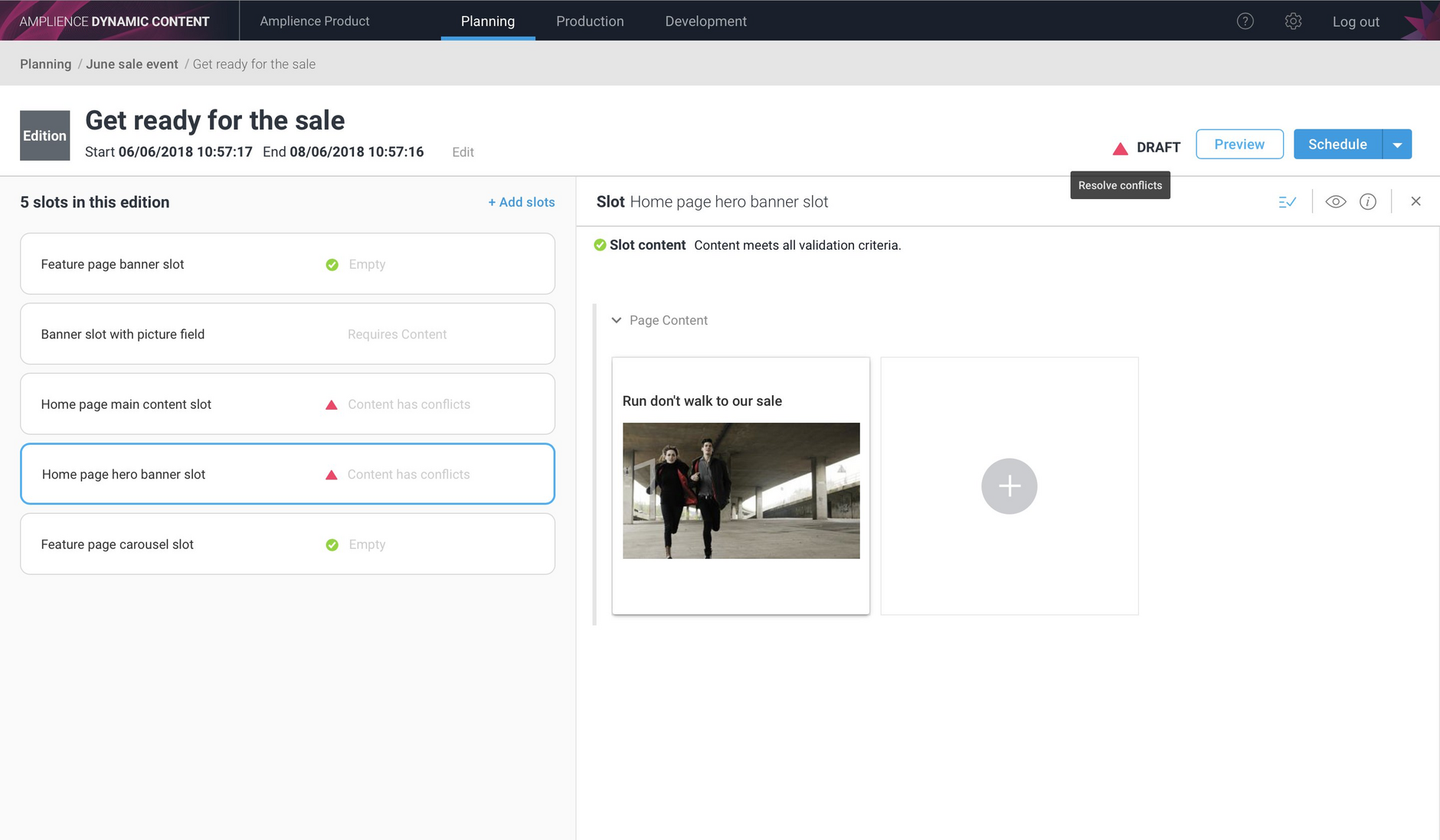 The conflict resolution window is now displayed and it indicates that we have two versions of the "Run don't walk…" banner, but added to different slots. We have to pick one version of the content to publish to both slots.
The best way to decide which version to choose is to do a visual comparison. If we click v2 of the banner you can see the preview appear on the right hand window.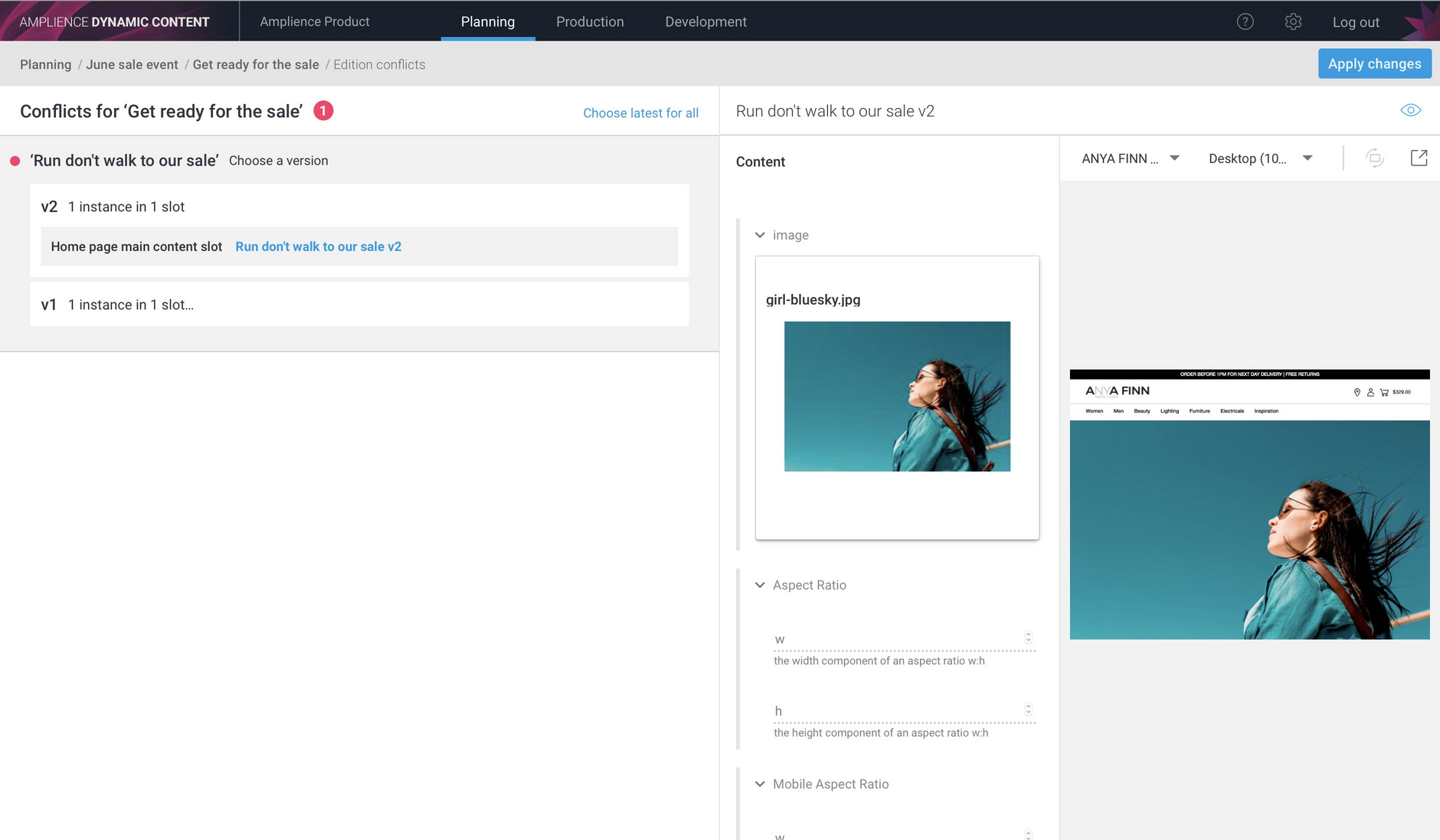 Next we'll click v1 of the banner. A visualization of this version of the content is shown, together with each of the fields.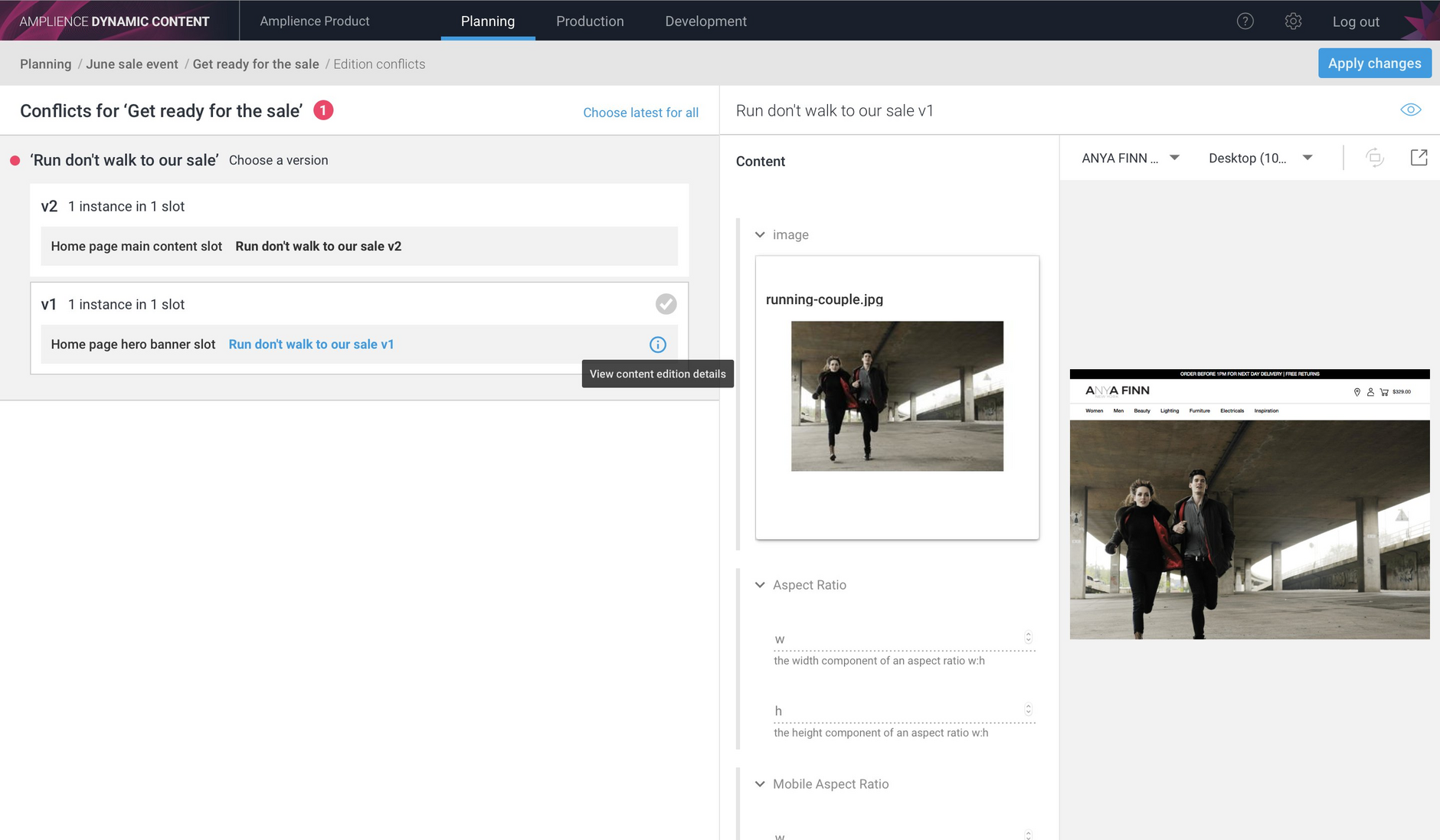 If you click in a selected version a tick appears. To choose that version just click the "Apply changes" at the top of the window and the selected version will be used for both slots. However, in this case we want to use the latest versions of all the content.
Clicking the "Choose latest for all" button as highlighted below will choose the latest version of all content items causing a version conflict. In a lot of cases this is likely to be your preferred option. In this example we'll choose to resolve conflicts with the latest version and click the "Apply changes" button.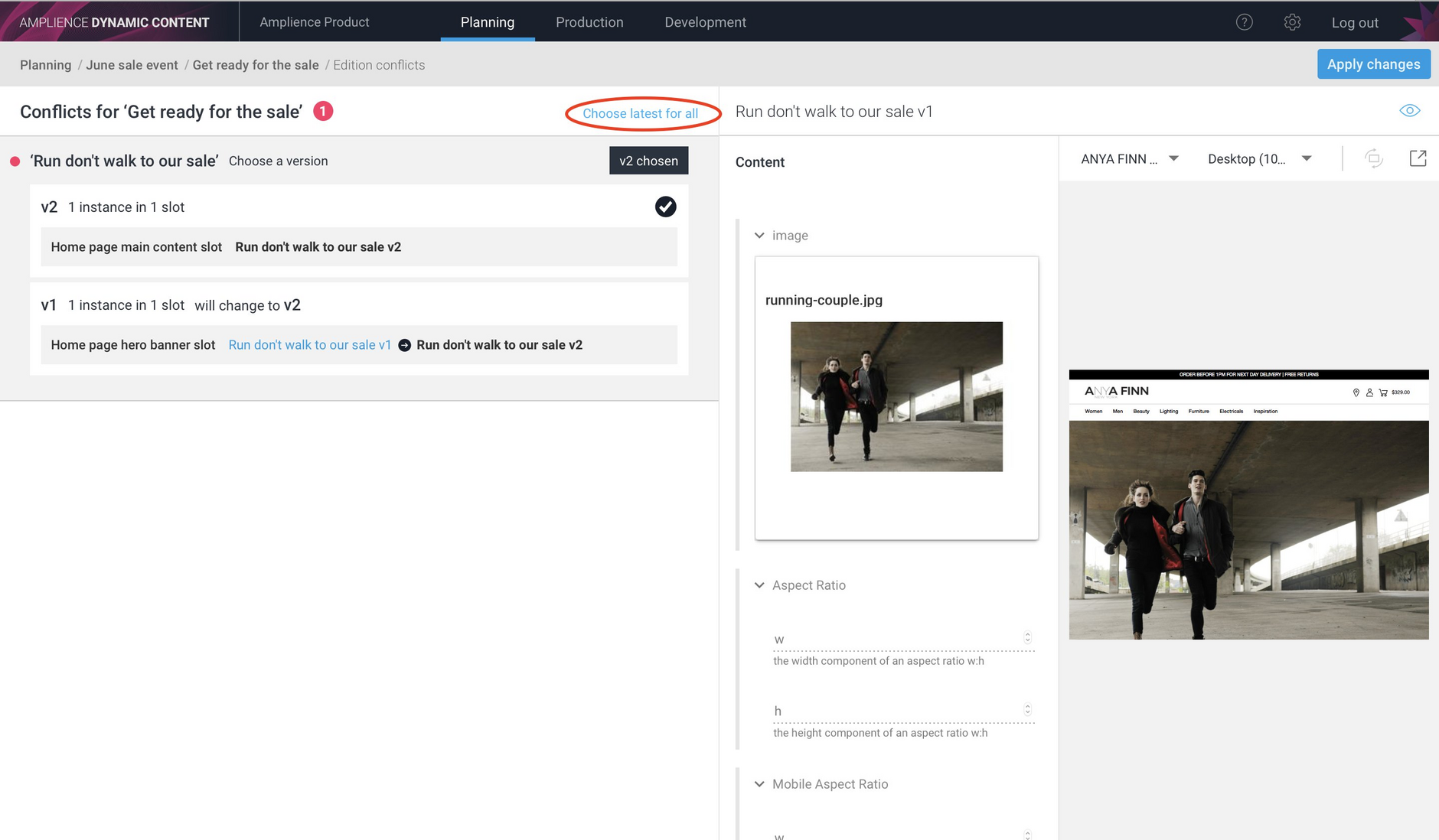 A confirmation dialog appears telling us that all slots containing an earlier version of the banner will be updated to include the latest version. Click "Apply changes" to continue.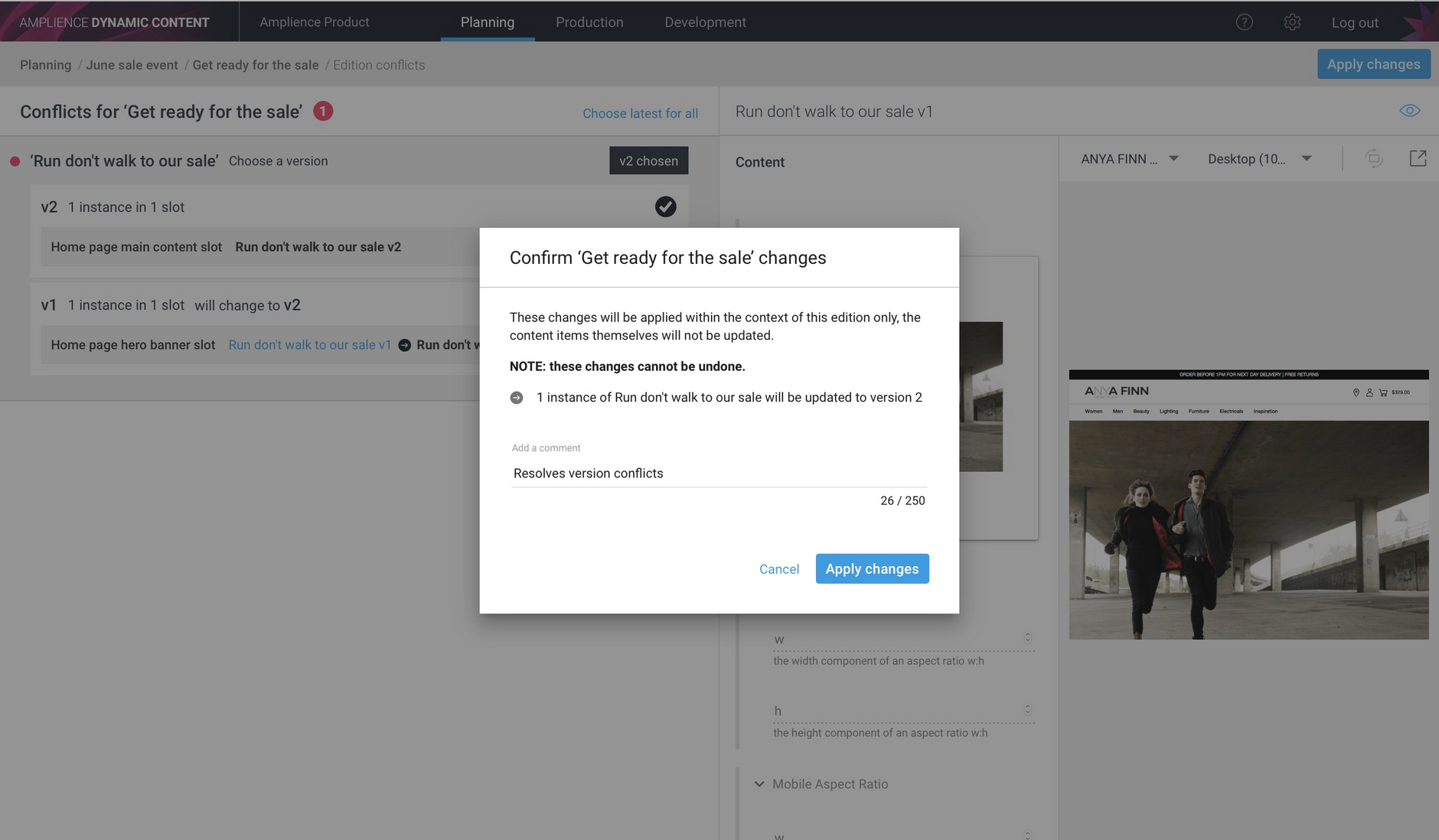 The conflict has been successfully resolved and the edition can now be scheduled.