Editing content in a slot
When the Update editions feature is enabled, a lock status is shown for content items added to slots. By choosing to lock or unlock a content item, the planner can control whether the update editions feature can be used to update the content.
In the example below, the "Winter collection coats" content item added to the "Home page hero banner slot" has been locked and cannot be updated. In the content usage panel in the production view, this content instance would be shown as locked and not updatable.
Note that when update editions is enabled, content added to slots will initially be unlocked. Content added to slots before the feature was enabled will be locked. When update editions is not enabled, hovering over content in a slot in an unscheduled edition will show the edit and trash icons to allow you to edit or remove the content.
To unlock a content item in a slot, hover over the slot content and click the unlock icon.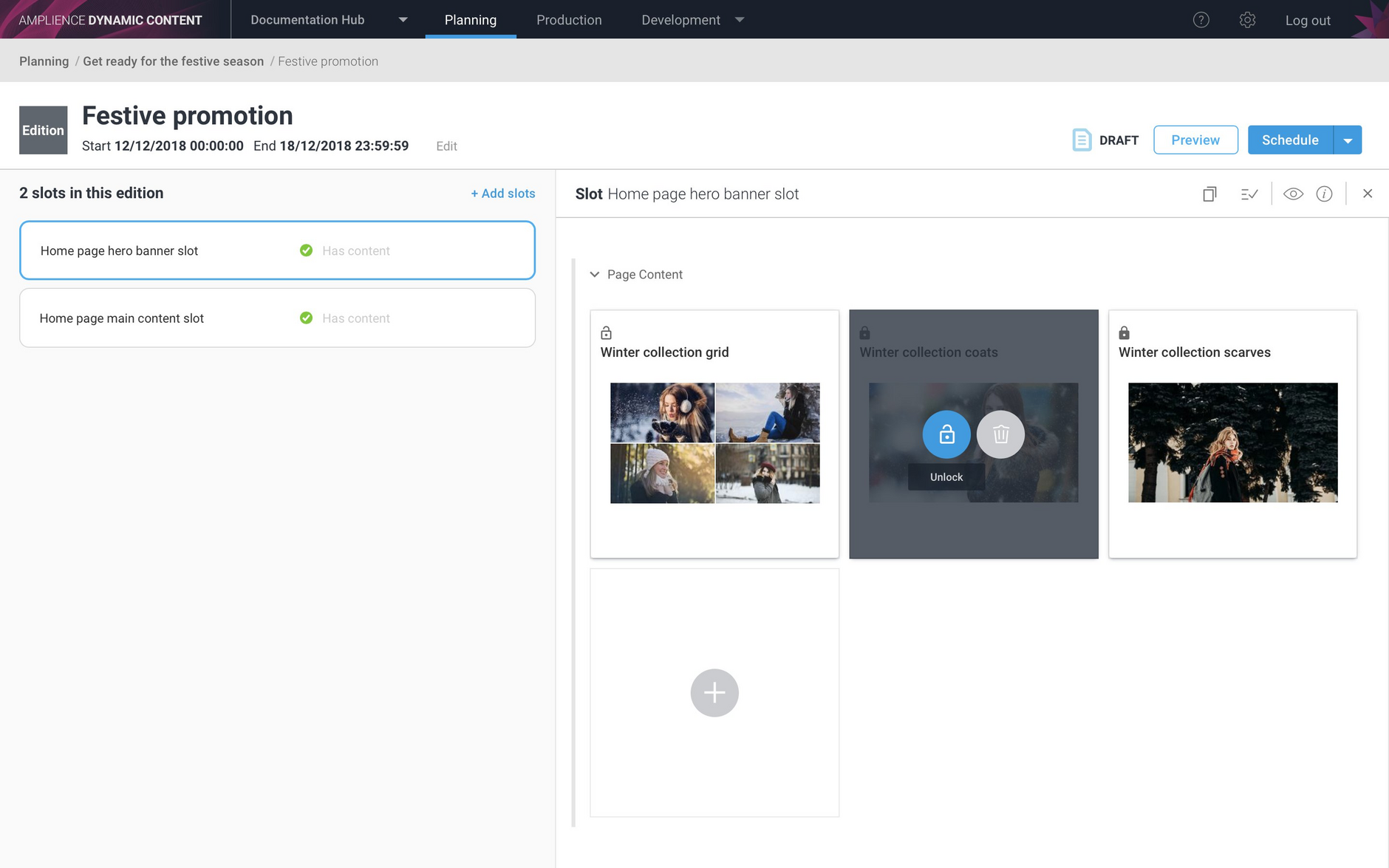 The content instance is now unlocked and shown as unlocked in the content usage panel. It can be updated using the update editions feature or edited or deleted from the slot view in the edition window.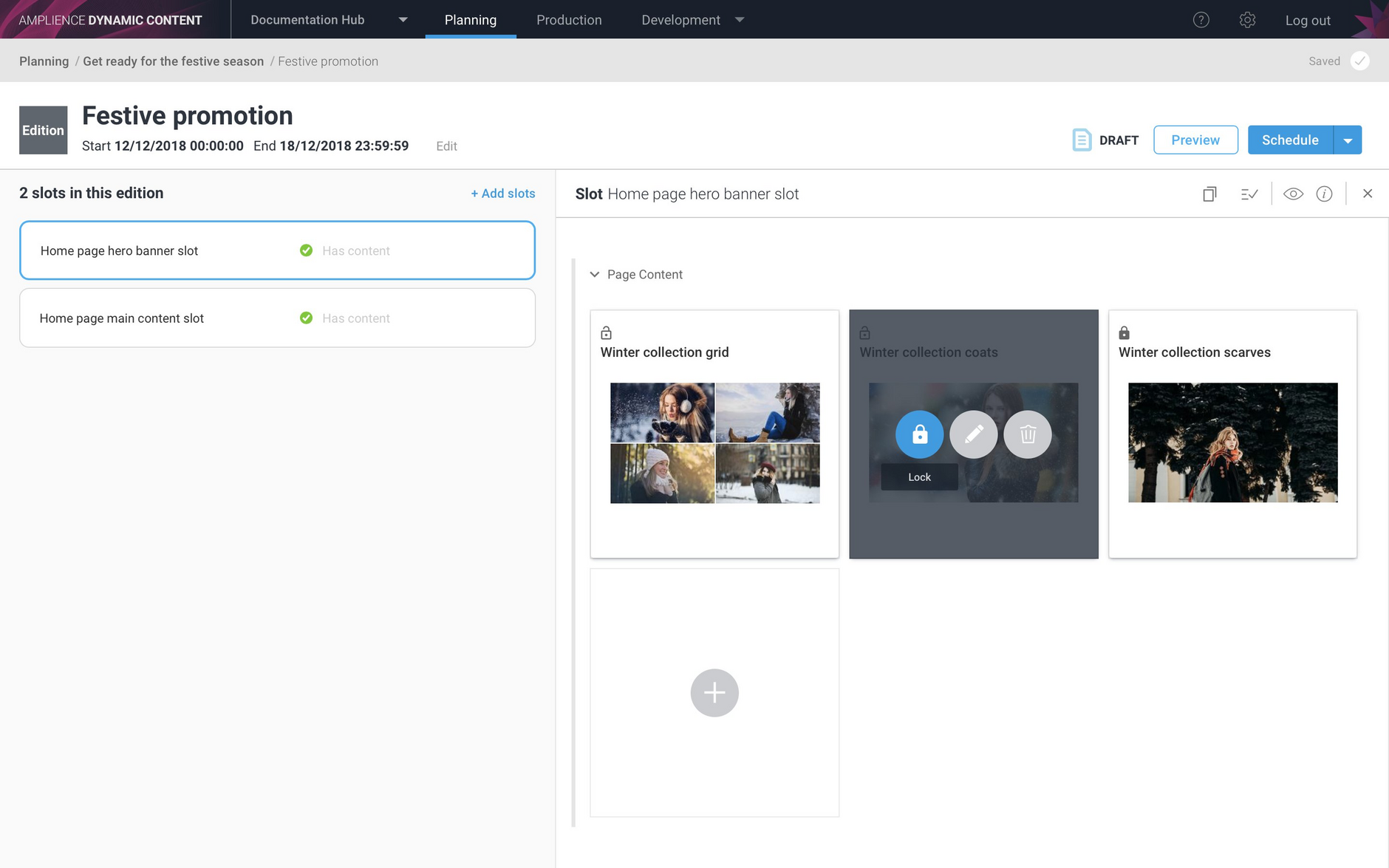 When an edition is scheduled, each content instance is marked with a blue lock to show that it cannot be updated. In order to update the content, the planner would need to unschedule the edition.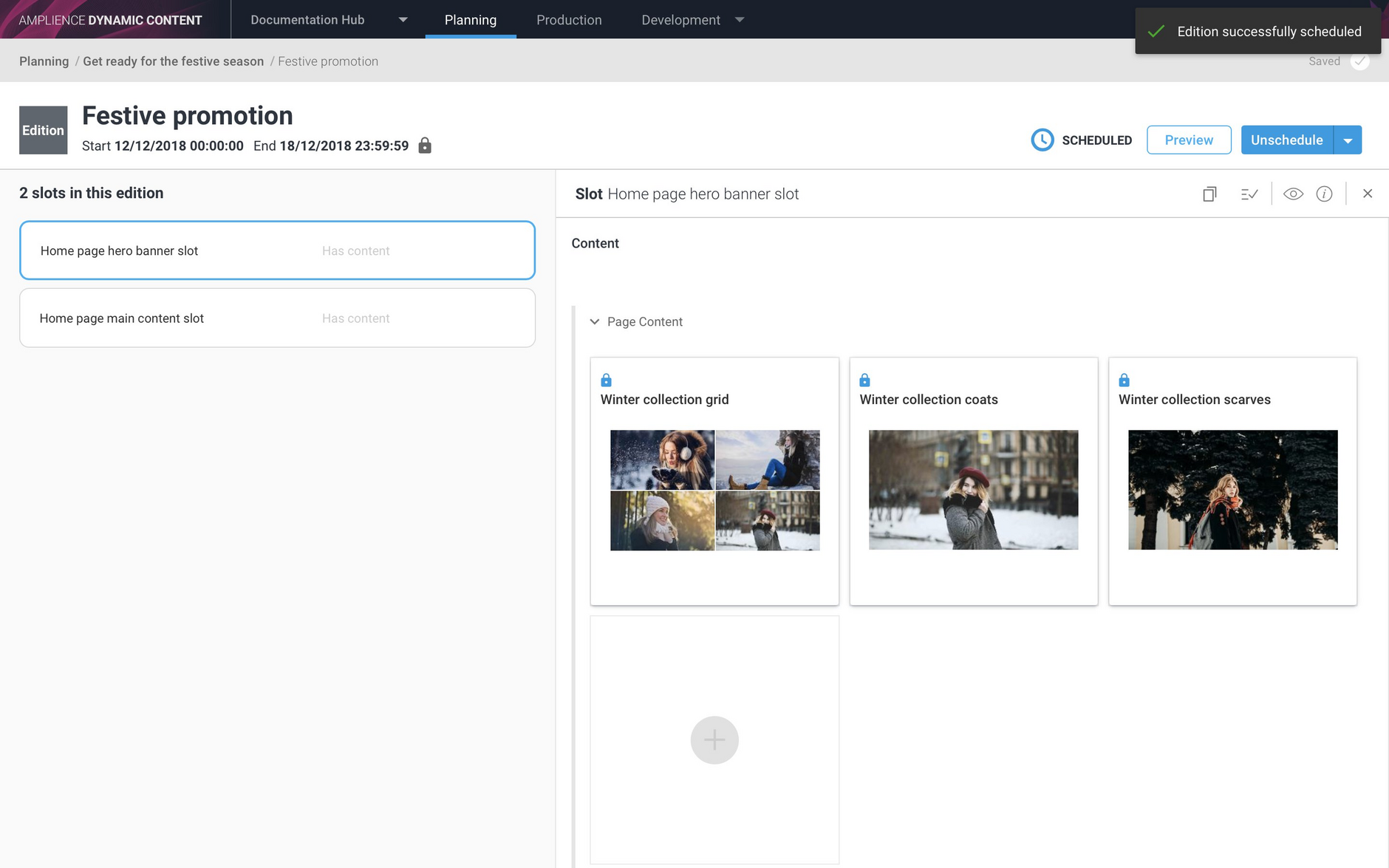 Related pages