Deleting events
There may be cases where you want to delete an event, such as when plans change and you choose not to go ahead with a particular campaign. On this page we'll show when an event can be deleted and how to do so.
To choose an event for deletion, click anywhere inside the event in the calendar or list view. Then right-click to choose the event's contextual menu. The "Delete event" menu item will only be shown if the event can be deleted. Events cannot be deleted if they contain editions that have been scheduled to go live or are already published. If you wish to delete an event that contains scheduled editions, then you would need to unschedule this editions first.
If the "Delete event" menu item is shown, select it to go ahead and delete the event.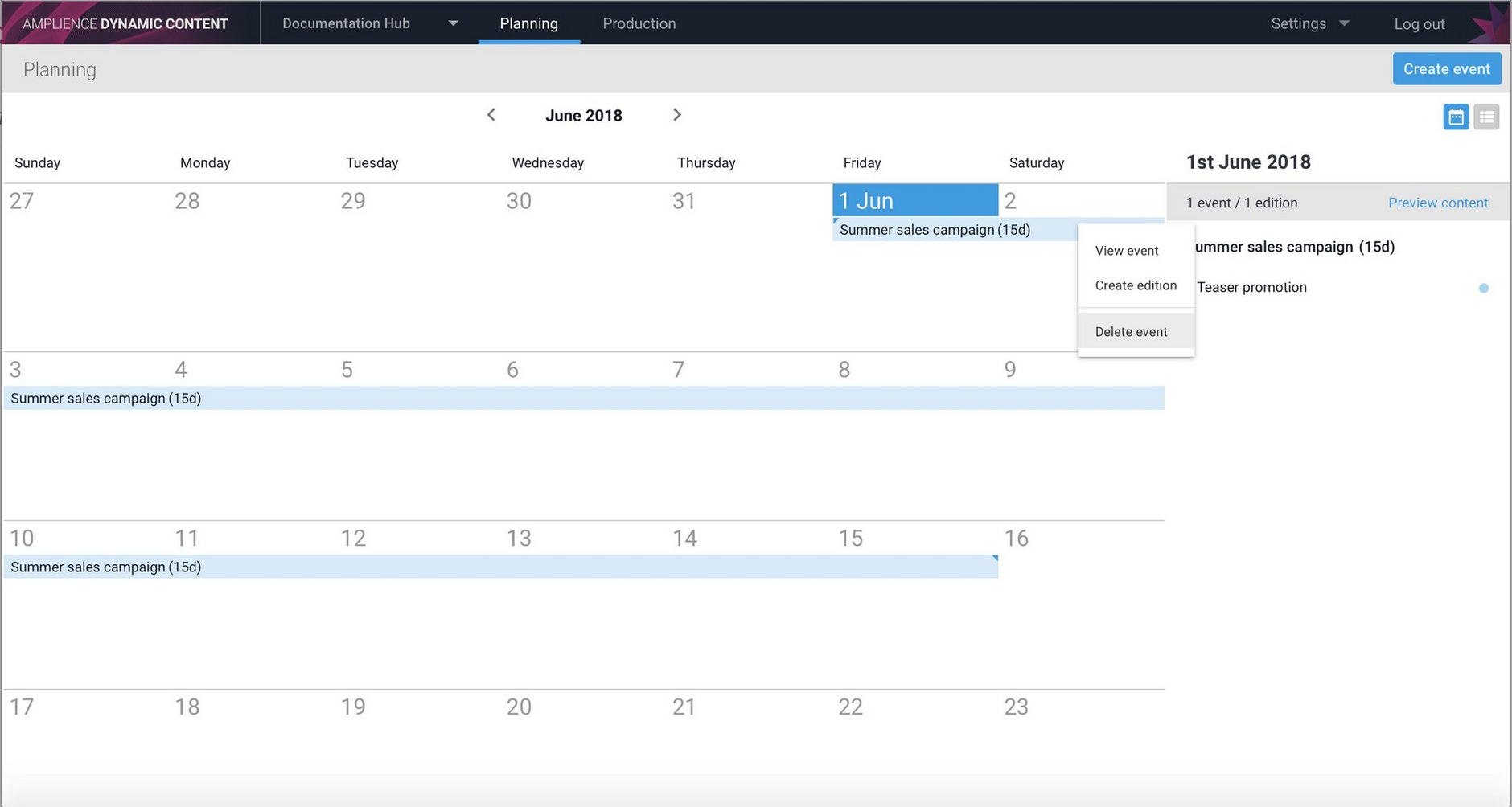 In this example the event contains editions with a status of draft. You will be warned that deleting this event will delete all editions contained within it. Click "Delete" to go ahead and confirm that the event should be deleted.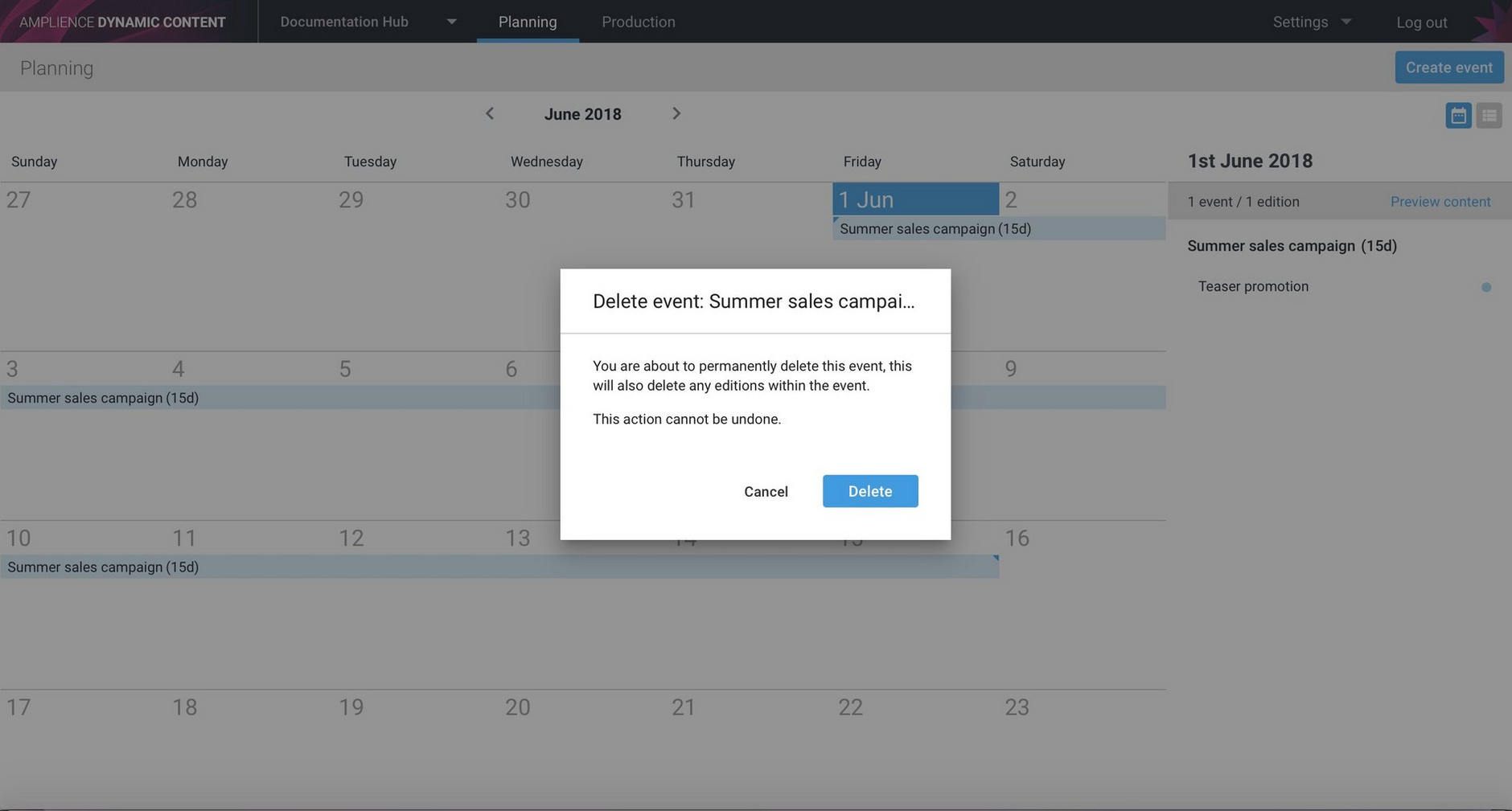 The event has now been deleted and is no longer displayed in the planning view.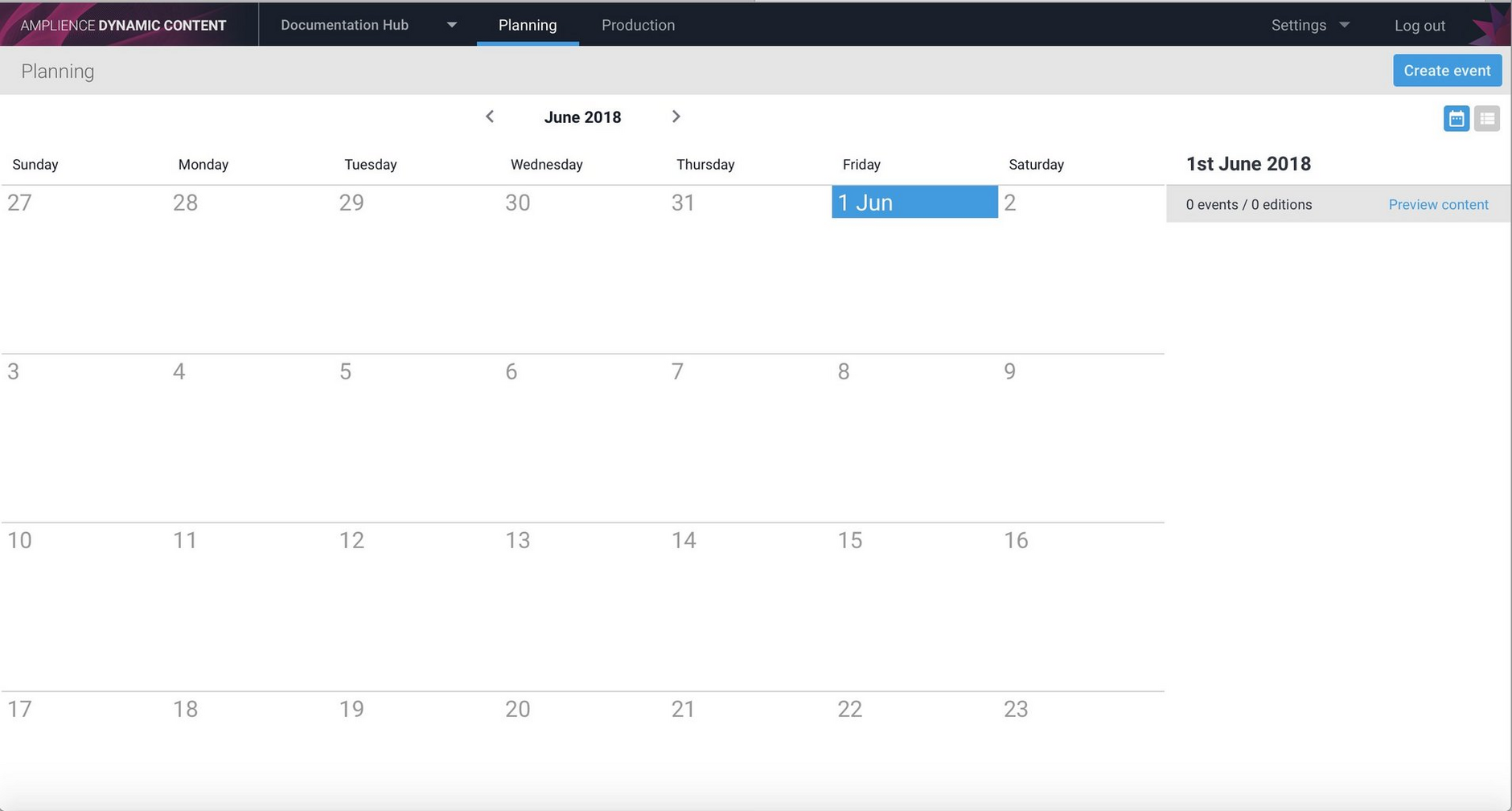 Related pages