Archiving content types
To help manage the content type list, you can move content types that you no longer wish to work with to a separate archive.
Archived content types are not shown in the "Choose a content type" window in the Content Library and so are not available to create new content items. However, existing content items and slots will not be effected and can be edited, published and added to slots in editions as normal.
Archiving and unarchiving a content type
To archive a content type, choose "Archive" from its menu in the content type list. To open the archive window, choose "View archive" at the top of the content types window.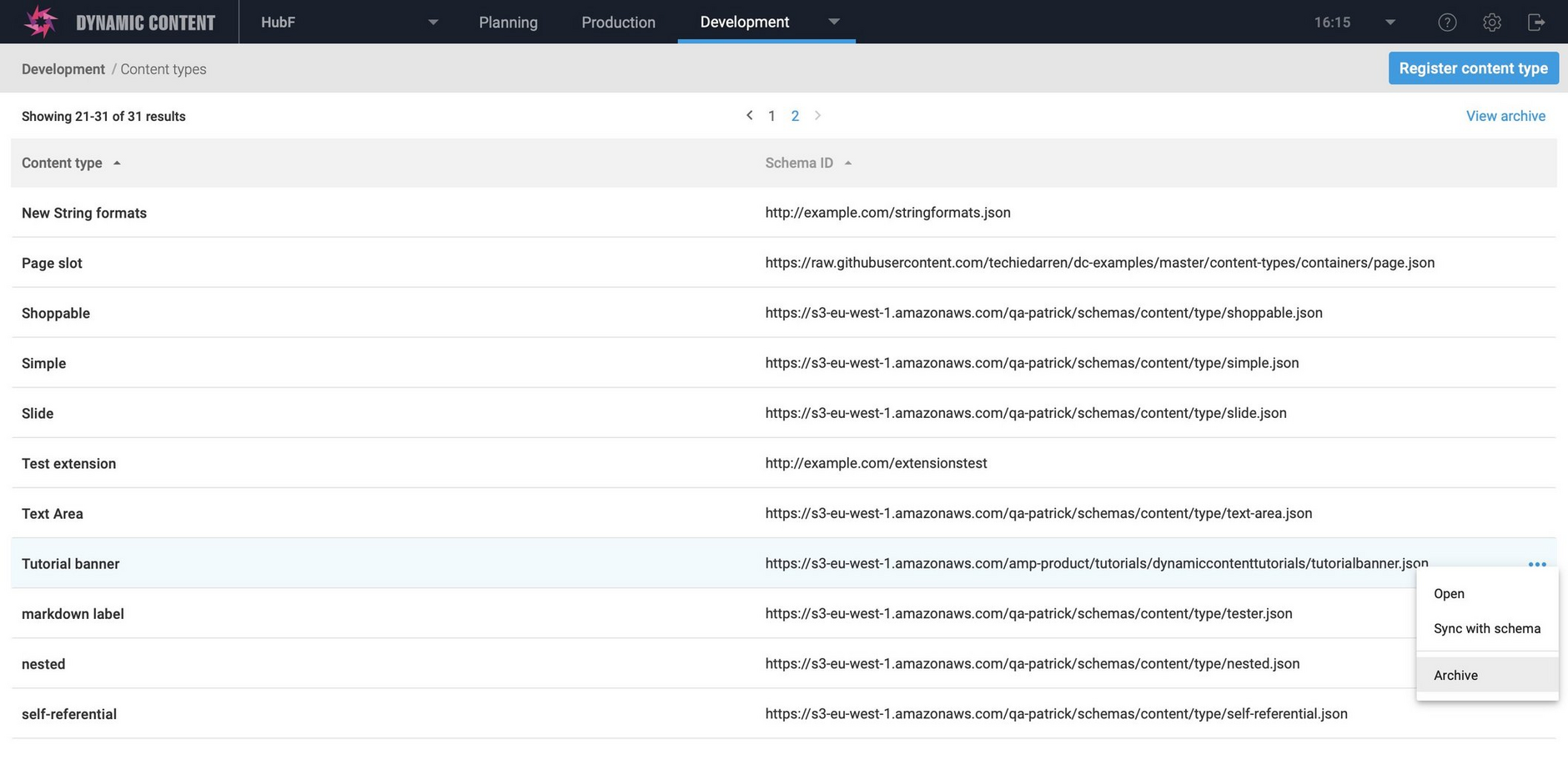 The content type will be moved to the archive window. From here you can unarchive the content type to move it back to the content type list.

When you open the content type registration window for an archived content type, it will be displayed in read only mode. You can choose to unarchive the content type by clicking the "Unarchive" button, as highlighted in the image below.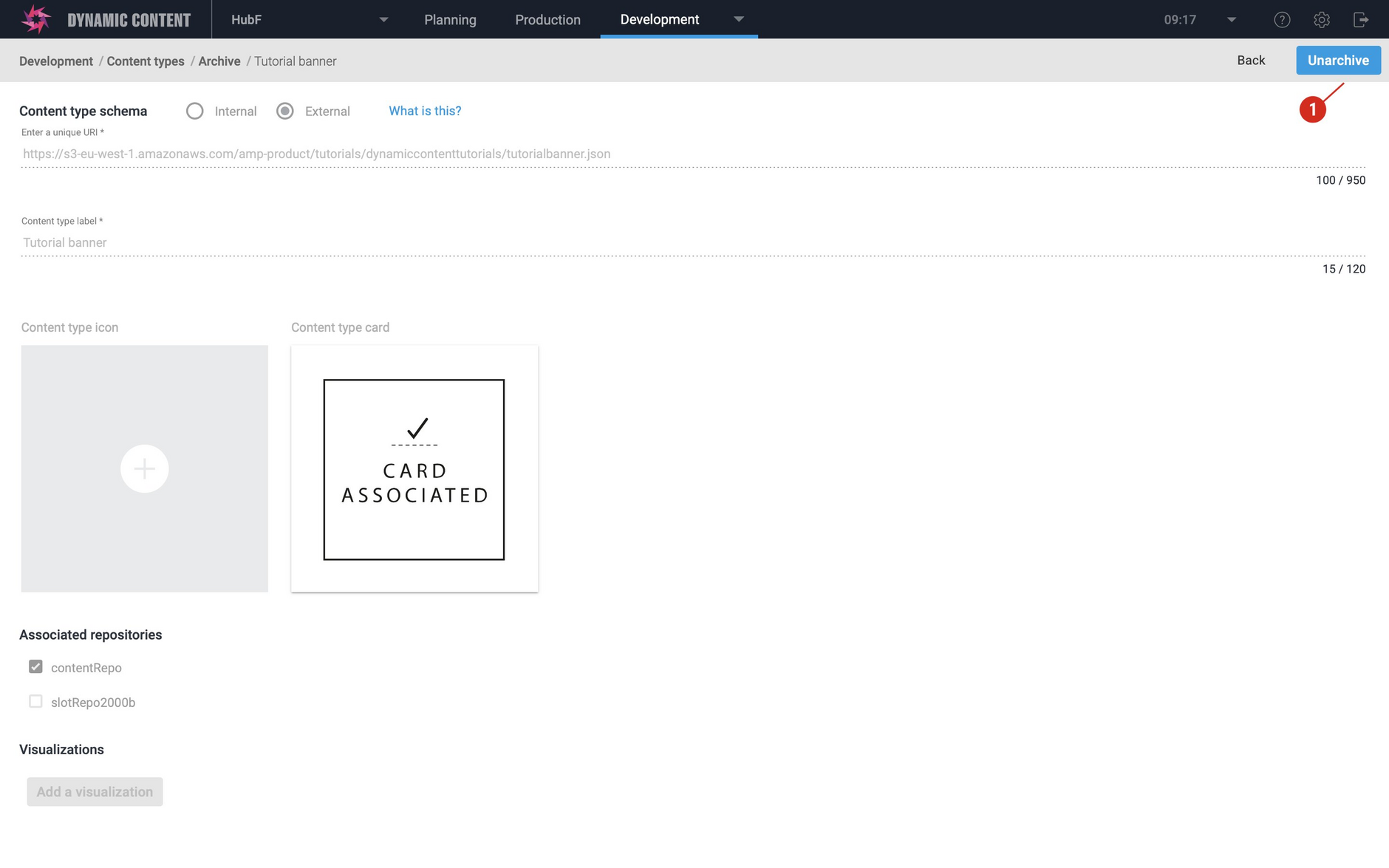 Viewing content created from an archived content type
When you view content created from a content type that has subsequently been archived, an archive icon will be shown in the Content Library, either in the content item's card or next to the content type entry in the list view, as shown below.

The archive icon will also be shown when viewing content item properties.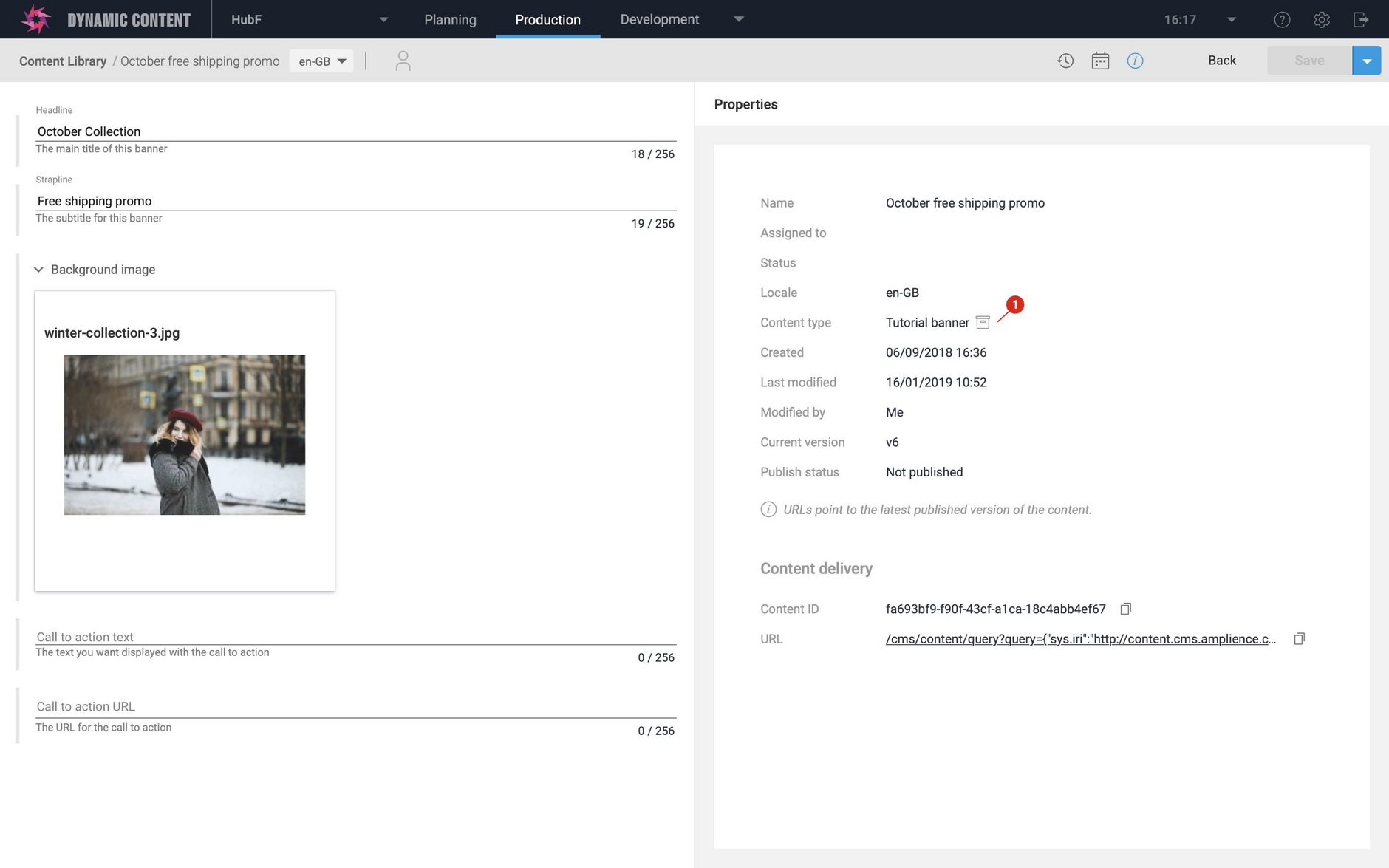 The archive icon is also shown next to archived slots in the Slot library when you add a slot to an edition in the planning view.
Related pages