Content Hub
Content Hub is the foundation of the Amplience platform and is where all assets, including images and video are stored. It underpins the services of Dynamic Media, which includes powerful features for manipulating images and video, and acts as the media library for assets used in Dynamic Content.
All of this is augmented by our CDN (Content Delivery Network) infrastructure.
In this section we'll provide an overview of the features of Content Hub including managing, ingesting, organizing and publishing your assets.
You can also visit the Content Hub videos page for some tutorial videos that walk you through the key features covered in this section.
In this section
Using Content Hub
Once you log in to Amplience, the first screen you will see the main Content Hub screen which displays all the assets.
On the left are icons for four sections: organize, filter, tools and apps as highlighted in the image below.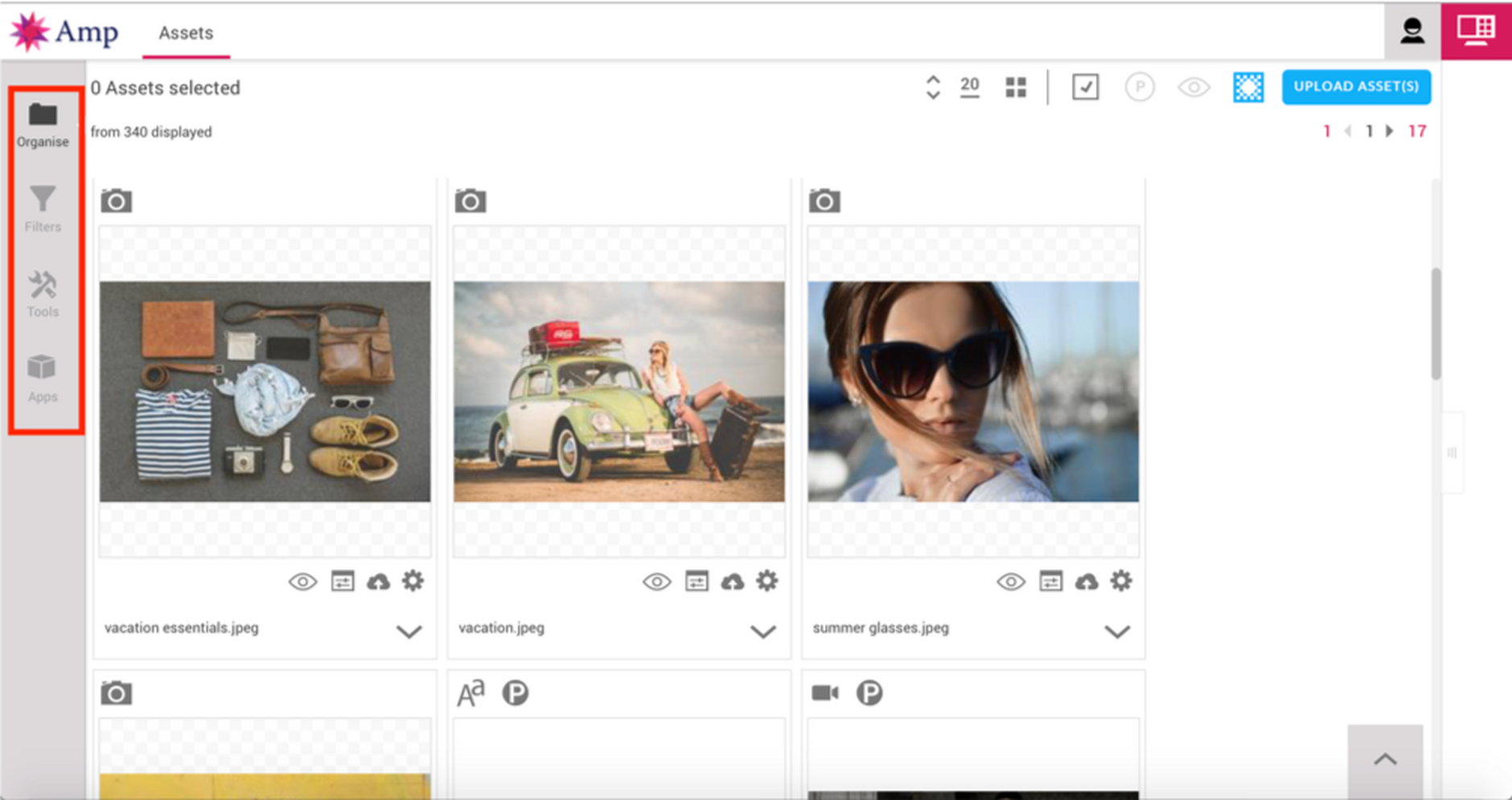 For more details about organizing, searching and filtering your assets visit the Using Content Hub page.
Tools
The tools section in Content Hub is shown below. In this section you'll find tools that help you manage tasks such as ingesting assets into your account, creating transformation templates to include predefined transformations for images, and setting up video transcoding profiles.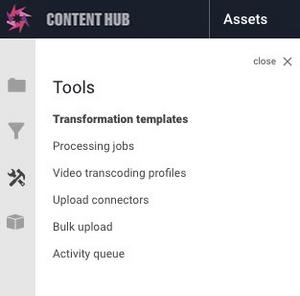 You can find out more about each of these tools on the Tools page.
Assets
On the assets page we provide more details of the two ways of getting an asset into Amplience: uploading manually using Content Hub or ingesting assets using a SFTP client and the bulk upload feature.
Once assets are ingested you can view the asset properties, preview types such as images and PDFs, and publish assets to our Content Delivery Network (CDN).