Single sign-on
On this page we'll provide an overview of Amplience single sign-on(SSO). We'll explain how you log in using SSO, and how you can use the new application switcher to easily switch between Dynamic Content and Content Hub. For more information about setting up your account to use SSO see the single sign-on configuration page.
About single sign-on
Single sign-on (SSO) allows you to log in to Amplience (including Content Hub and Dynamic Content) without having to have an Amplience specific user name and password. You can use your own identity provider and the credentials you already have.
SSO provides many benefits, including:
You can switch between Content Hub and Dynamic Content easily. You don't need to log in to each app.
You use your existing credentials and do not need a new user name and password for Amplience.
For an organization it provides more control over who has access to the systems they use. For example, if someone leaves an organization and is removed from their identity provider platform, then they can no longer log in.
You can also take advantage of multi factor authentication and the password complexity and password expiry settings implemented by your identity provider.
Logging in using Single sign-on
When our provisioning team have enabled single sign-on on your account, you will be provided with a login URL to use to access Amplience services.
<yourcompanydomain>.app.amplience.net

If you're not currently logged in, then you will be taken to the login screen. Clicking "Log in" will take you to your identity provider's login screen.
If you're already logged in, you'll be taken to the Amplience landing page.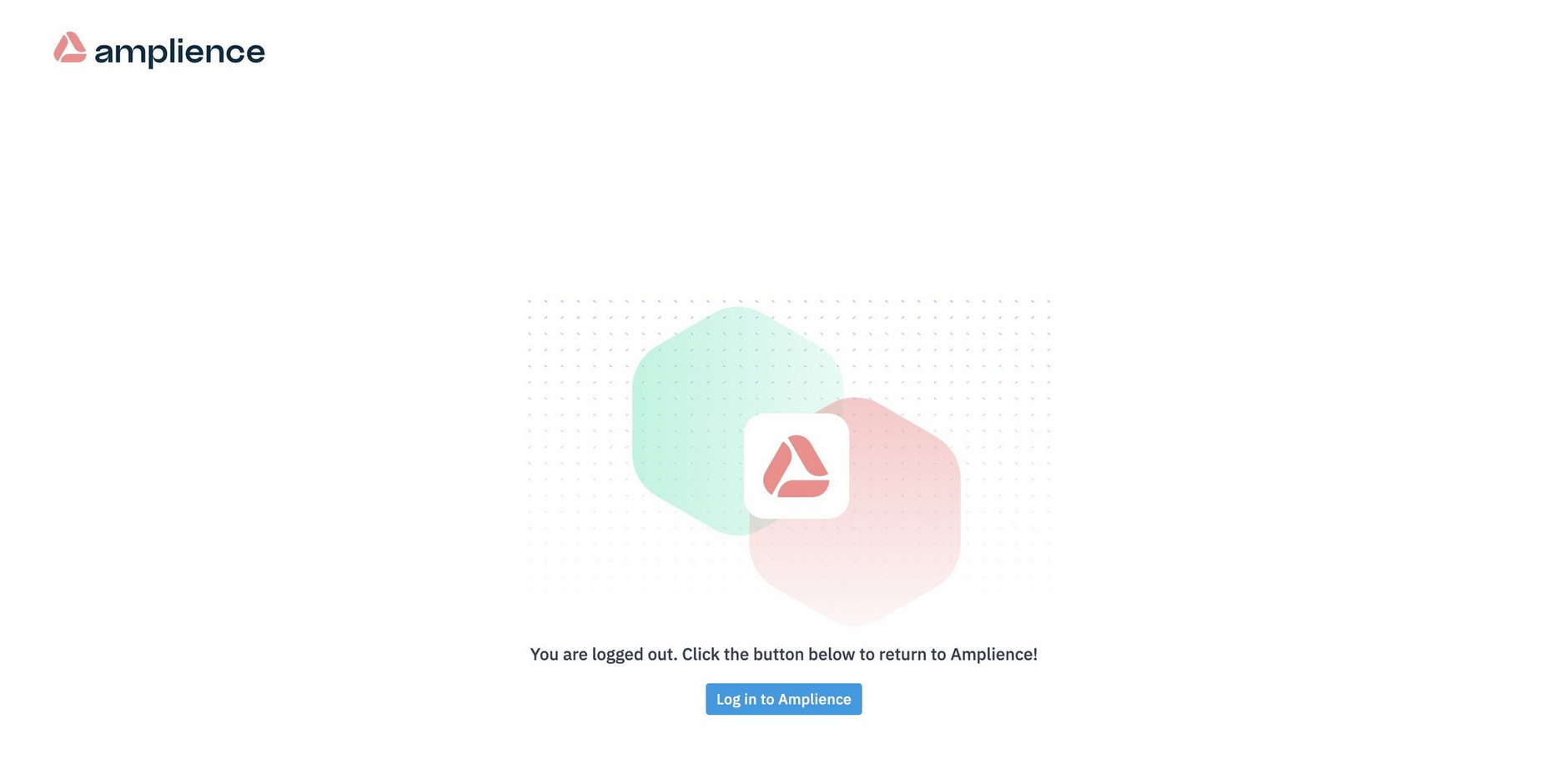 After clicking "Log in" on the Amplience login page, you'll be redirected to your identity provider's login page. The example below is using JumpCloud, but your chosen identity provider will be shown instead.
Log in using the name and password that you use for this identity provider and click the "SSO Login" button. The name and password will be verified with your identity provider and you'll be logged in to Amplience.

From the Amplience landing page you can launch Dynamic Content or Content Hub, view the documentation site and Dynamic Media playground, or launch the support portal.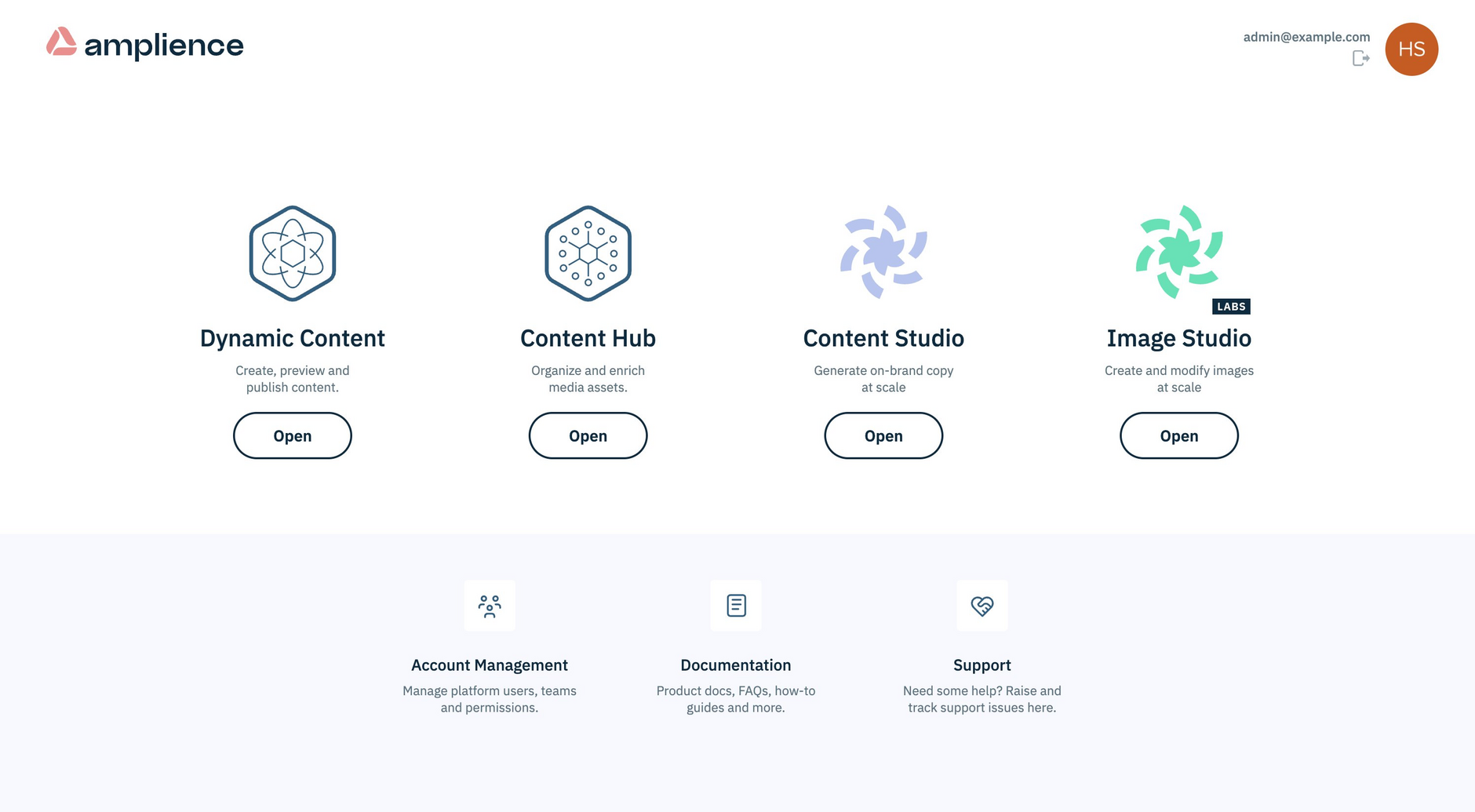 Switching between apps
In both the Dynamic Content and Content Hub apps, you can open the app switcher which will allow you to switch between apps easily. Once logged in to Amplience, you won't need to log in to any of these services again.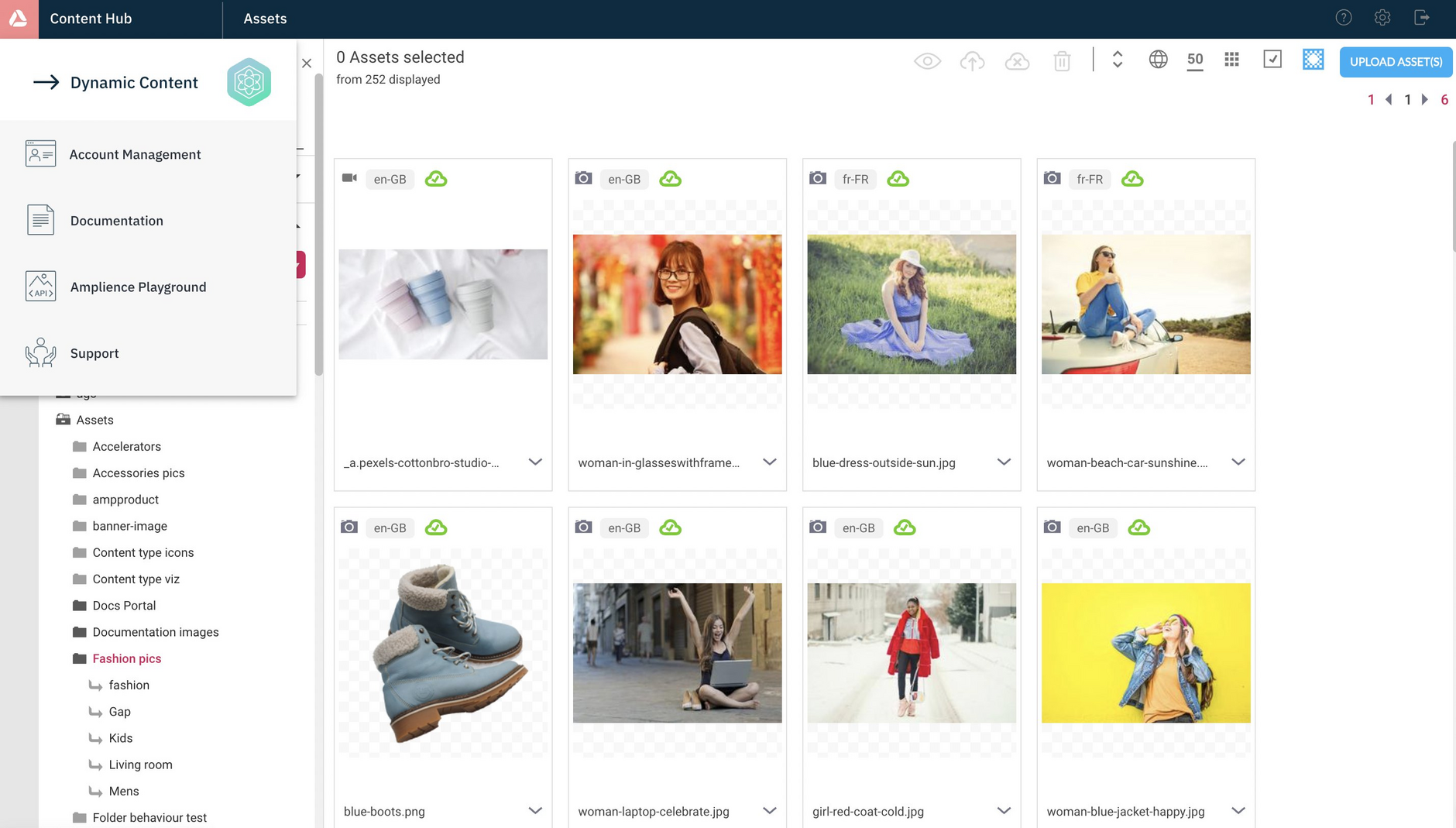 Related pages