Publish and unpublish
The Dynamic Media app includes the functionality to publish and unpublish assets. Publish works in the same as it does in Content Hub, making an asset available to serve from the Dynamic Media servers and creating the necessary files to support the Dynamic Imaging functionality.
To publish an asset, select it from the list and choose "Publish" from the menu on the right hand side.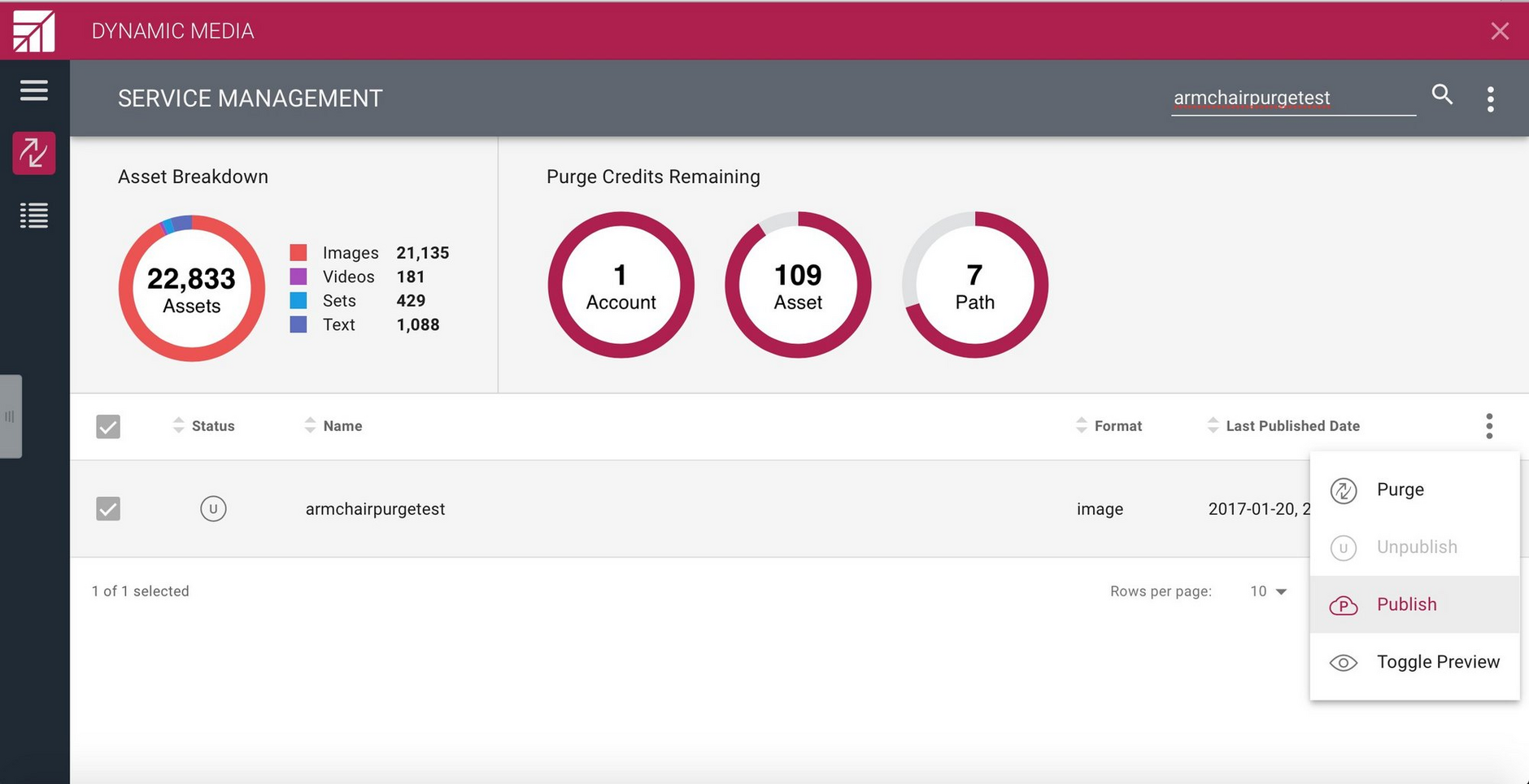 The asset list in the Dynamic Media app shows the publish status for each asset, together with the last published date.
Purge functionality is only available for assets that have been at some point been published, even if the asset has since been unpublished. So, if an asset only exists in Content Hub and has never been published, that asset cannot be purged because it has never been stored in the CDN cache.
Unpublish
Unpublishing an asset will remove it from the origin servers and purge it from the mid-tier CDN cache. The asset will remain in Content Hub and is available to be published again. The asset will not be removed from the CDN edge servers until the TTL for that asset expires. To completely remove an asset you will need to unpublish it first and then purge the asset. Once the asset has been purged from the CDN edge servers, referencing the asset via its URL will fail.
To unpublish an asset, select it in the list and choose "unpublish".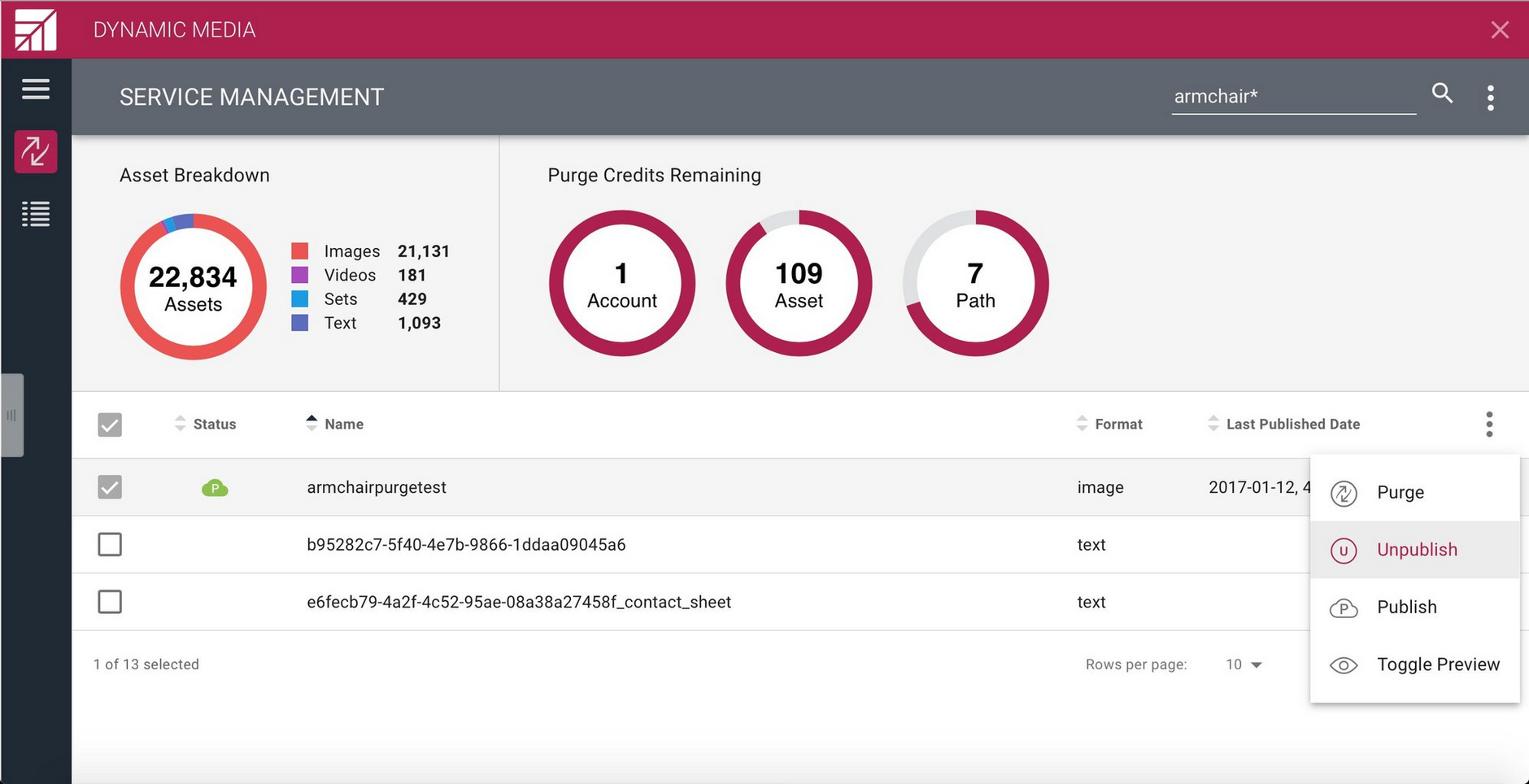 It usually takes a few seconds for the unpublish operation to complete, at which point the status icon (1) is updated.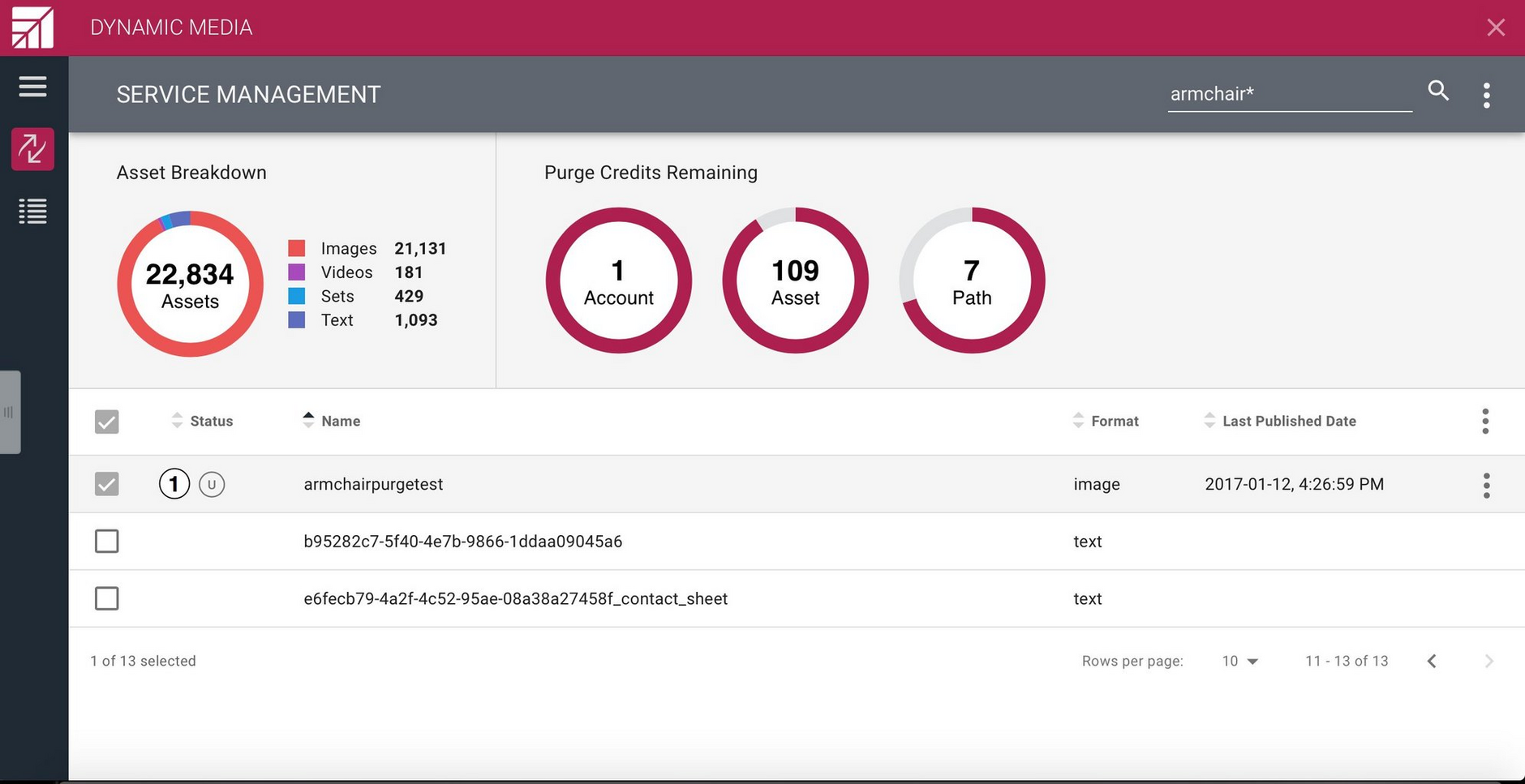 Unpublishing a set does not unpublish all the assets within it. Each asset must be unpublished individually.