Dynamic Media App
On this page
The Dynamic Media App provides a number of administration functions that allow you to publish, unpublish and purge assets, as well as access a log of asset related actions.
The app is launched from the apps pane in Content Hub, as highlighted in the image below. If the app is not available on your account, please contact your Customer Success Manager.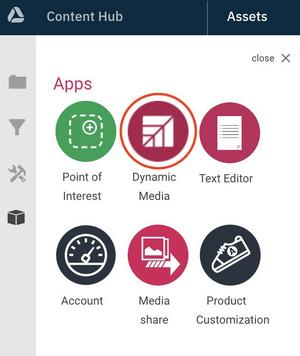 When you launch the app the Service Management screen is displayed. This lists all the assets in your account, shows information for each asset, including its publish status and allows you to access the service management functions. You can use the search box to find the assets you want.
To perform an action on the asset, select the option you want from the menu on the right. The account purge and path purge options can be accessed from the menu on the top right of the screen (1).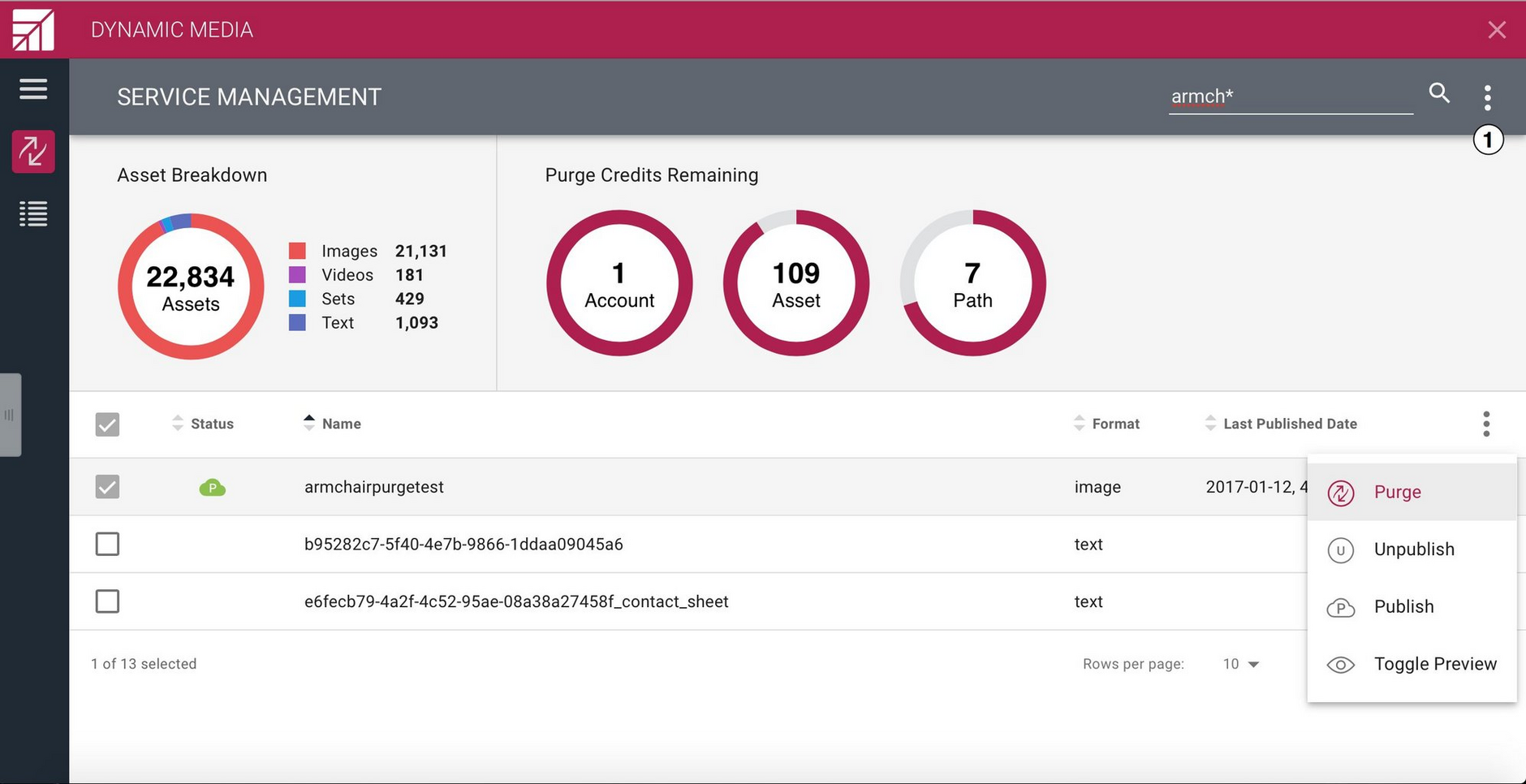 The service management functions are explained in the pages in this section, together with CDNs, caching and purging.
Logging
The log window displays a list of asset related actions, including the date each request was made and when it completed. For purge requests this represents the time the purge was successfully sent to the CDN, rather than the time is was purged from the CDN cache.
The menu on the right hand side of the window is used to filter the log by the request type. An example log of publish asset requests is shown below.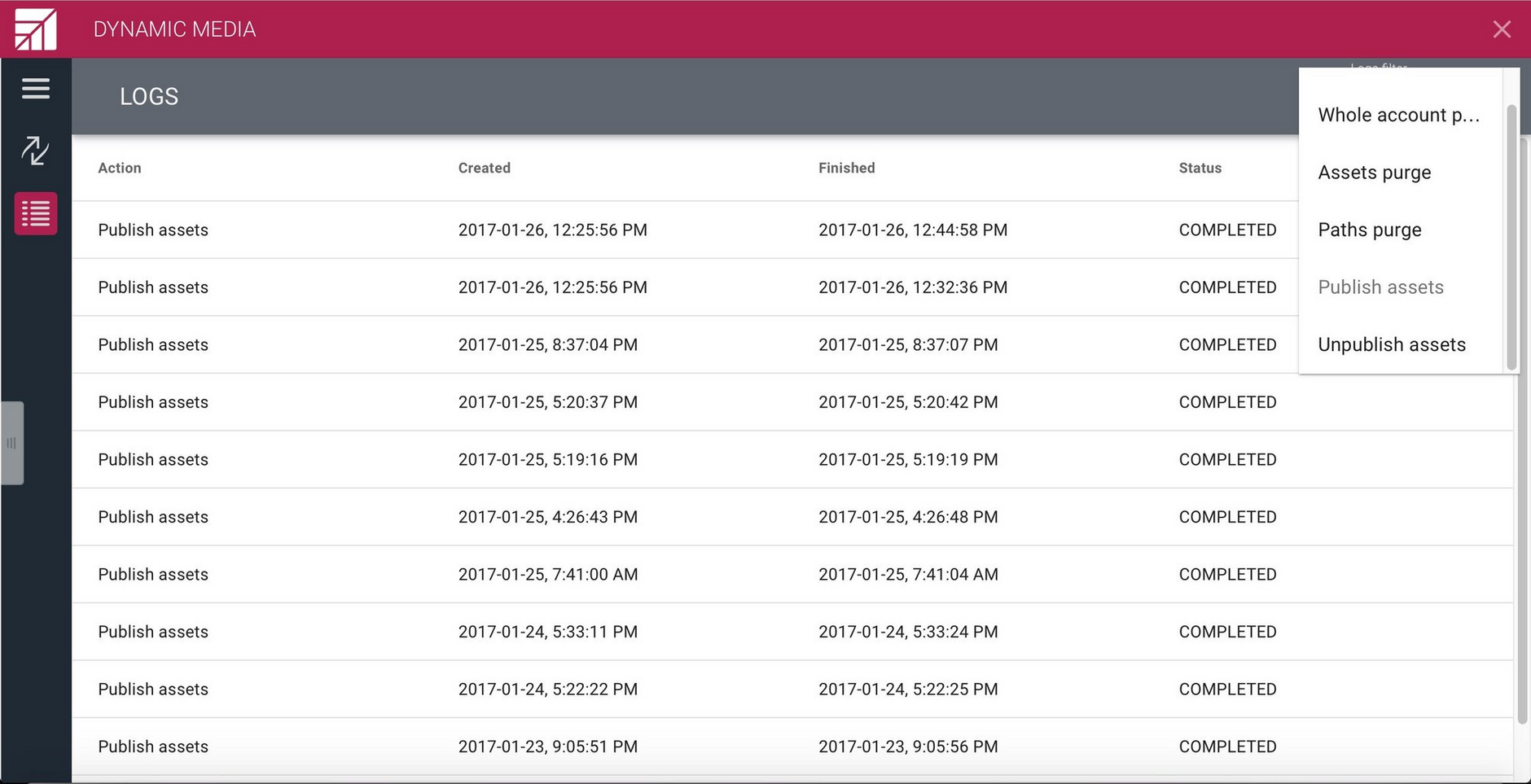 Related pages