What is Amplience UGC?
The Amplience User Generated Content (UGC) solution forms part of the overall Amplience offering, rather than acting as a standalone feature. This means that users have all the benefits that the Amplience platform provides, as well as bringing the curation and publication of social content into one simple workflow.
You can automate the placement of social content in product and landing pages and combine this content with pre-integrated commerce feeds to create the perfect blend of branded and user-generated content. UGC simplifies the integration of user generated and social media content for use on home and landing pages, grid pages and product detail pages.
The Social app is used to manage the ingestion of assets into UGC, allows you to moderate which images are used, enrich those images with SKUs and other product data and gives you control over how the images are displayed on your site. You can also use the app to view UGC analytics.
You can follow the links in Using UGC and the social app to find out about each UGC feature in more detail.
Key features
These are some of the key features of UGC that we'll cover in more detail in the pages in this section.
Curate content feeds from major social platforms
Enable customers and employees to upload content directly to the platform
A Moderation feature that provides a simple image accept/reject mechanism
The ability to enrich images with one or more product SKUs or destination URLs
Curate and track multiple UGC streams and publish to your site
Configure pre-built carousels and create custom players
Combine social and branded media into shoppable campaign content
Advanced event-based analytics for all user interactions
The Amplience UGC viewers are completely customizable. The viewer Software Development Kit (SDK) enables retailers to display social content in custom layouts across any page type. This SDK is built to be mobile-first, enabling content teams to quickly build responsive designs and media viewers, ensuring flexibility and extensibility.
Launching the Social app
The Social app will be provisioned on your account at the start of your project. To open the app, log in to your account at ondemand.amplience.com, navigate to the apps window and click the Social icon.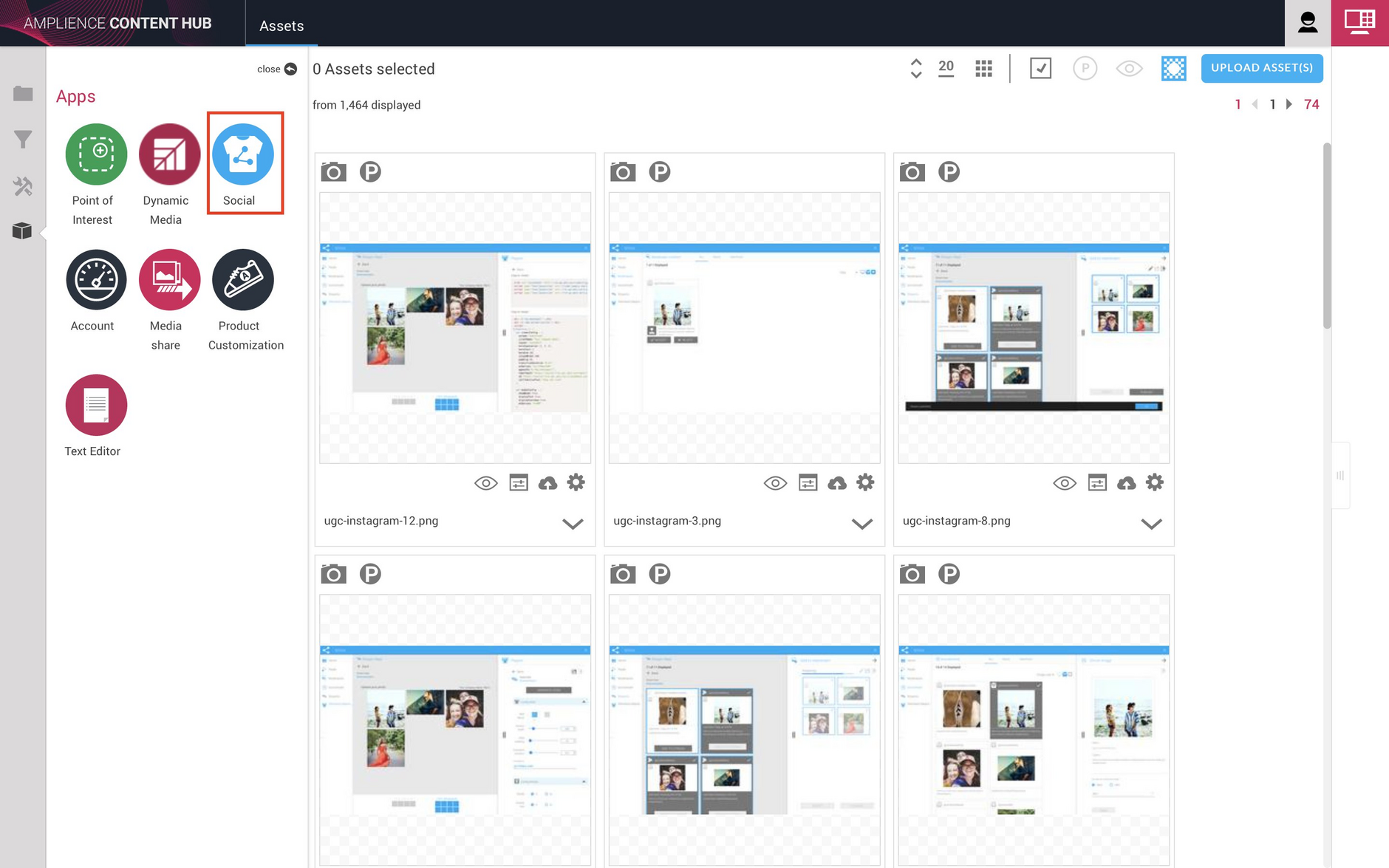 The Dashboard
When the Social app launches it will show the UGC dashboard with the following shortcuts:
Number of feeds running – used to search for and ingest assets from Twitter
Number of streams – groups than can be output into a viewer
Feeds set to expire – how many active searches have an expiration date
Images for moderation – images to be accepted or rejected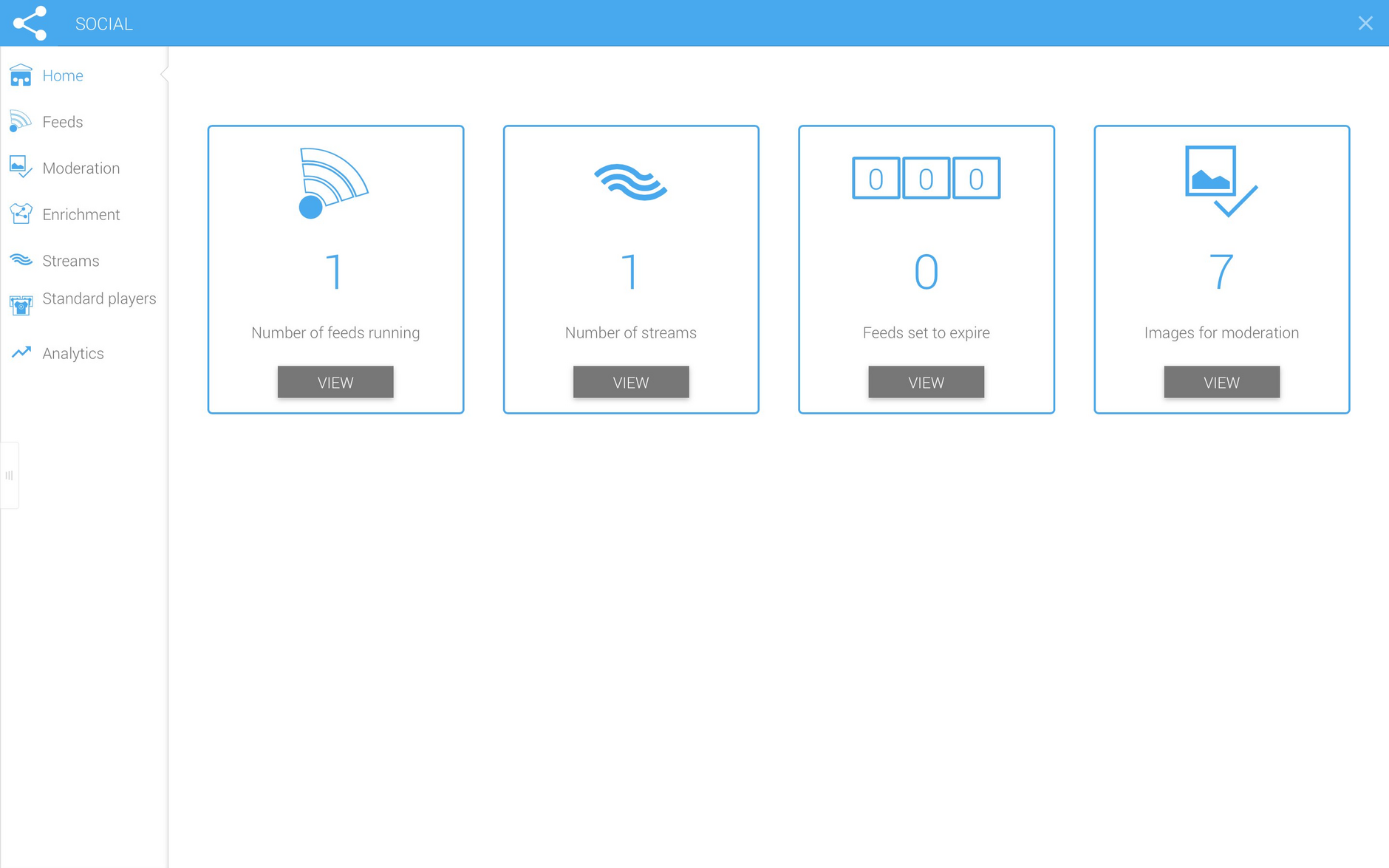 The icons on the left handside of the window represent the flow of activities within the app.
Using UGC and the social app