Enriching with product data
The enrichment phase follows the moderation of images and enables users to enrich accepted images with related URLs or SKUs. You can then display product data for enriched images, as explained on the displaying product data page.
In order to enrich an asset with a SKU or URL, click on the selected accepted asset that you wish to enrich. This will open the right hand expandable panel.
Choose an enrichment type: you can enrich with either a SKU, multiple SKUs or a URL To add a SKU, choose the SKU enrichment type, enter the SKU and click the "+" icon.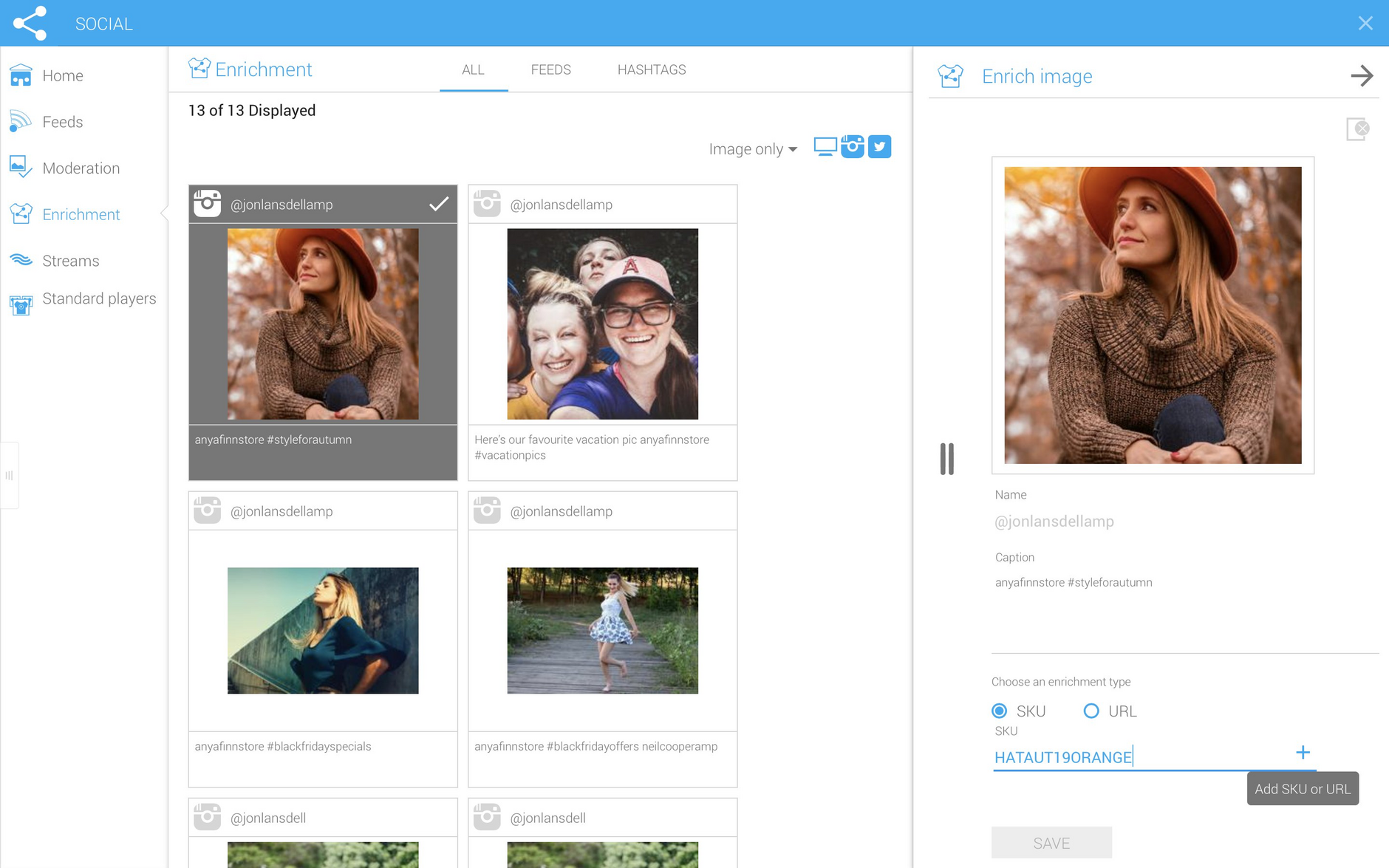 To enrich with a URL, select the URL enrichment type, add in the required related URL and click the "+" icon.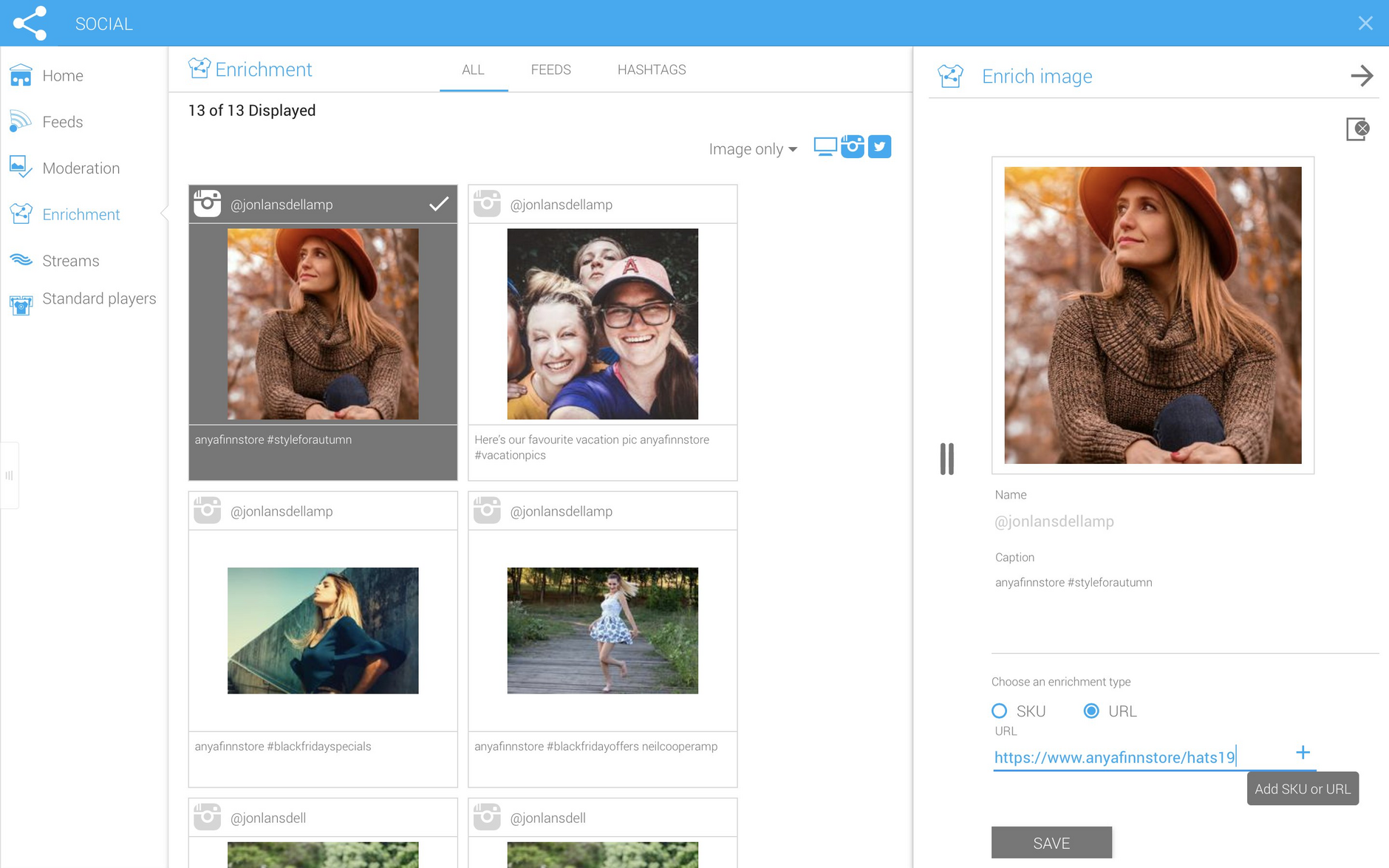 To save the enriched data, click on Save. The page will then show a confirmation message to confirm that the asset has been enriched with the inputted details and the asset will be hidden from the Enrichment page.
In order to show assets that have been already been enriched, select the drop down filter and click on 'Enriched'.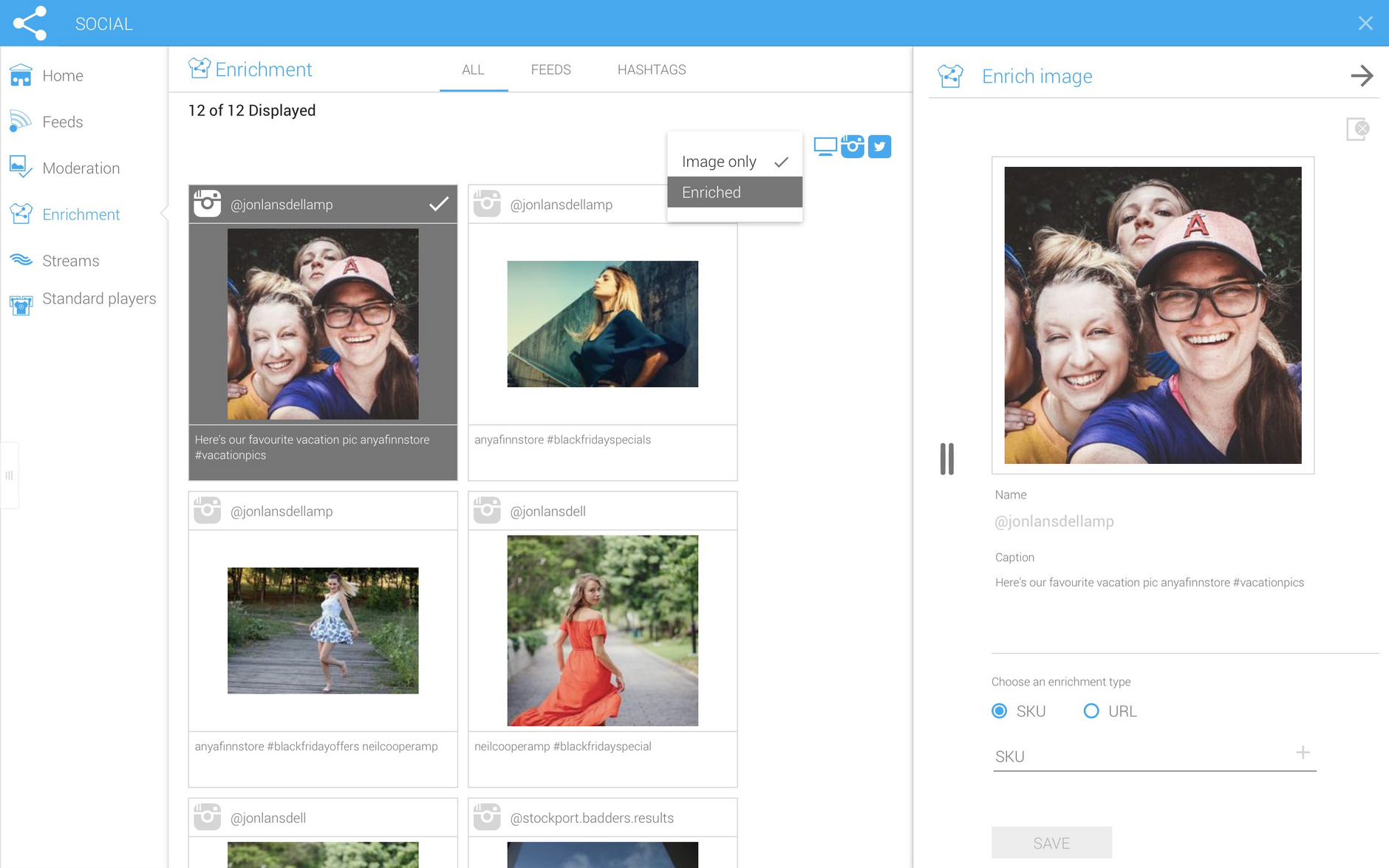 This will then show all enriched assets and enable you to amend any of the inputted data and re-save. Choosing 'Image Only' will take users back to the images that have not been enriched.