UGC Analytics Dashboards
The UGC Analytics dashboard is available by clicking the "Analytics" icon in the Social app.
Viewing UGC analytics data
If you've set up analytics, the dashboard shows a graph and other views with data related to your UGC account.
You can view three kinds of data: revenue, click throughs and interactions.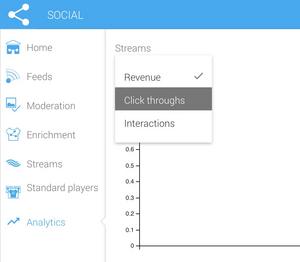 Revenue
This refers to the successful purchases of a product from users who have clicked on the 'buy now' button to purchase a product directly from the UGC player.
It includes data from purchases on following sessions up to 24h after the 'buy now' click but not later sessions even if the product was added to the basket earlier.
It does not include data from rest of the products purchased.
It does not include data from a browser private session, unless you are including the userId optional data on our checkout tracking code.
It does not include revenue data from a carousel/mediawall player that has the modal option turned off.
An example revenue chart is shown below. You can choose to view data for each of your streams.
The charts can be viewed in the following time periods:
Week view (default): bars show data per day
Monthly view: bars show data per week
This month: bars show data per week
Last month: bars show data per week
Custom date range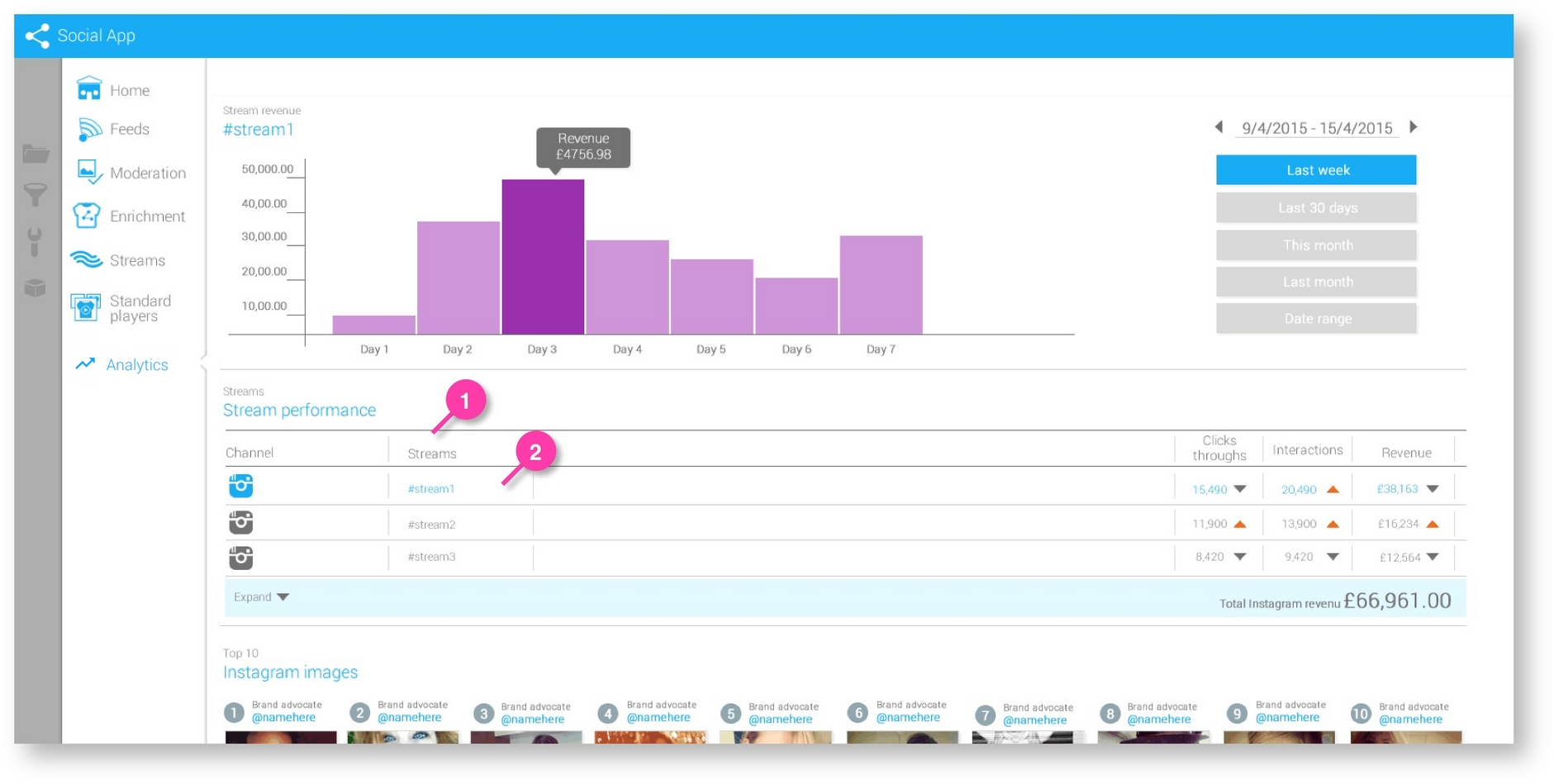 Click throughs
This is the the total number of events recorded from clicking 'buy now' on a UGC modal to buy a product related to an image.
Interactions
This the total events recorded from clicking an image.
Other analytics views
In the streams section you can view a grid of analytics data per stream and compare click throughs, interactions and revenue with previous time periods. A triangle icon compares data from the period selected with a previous period and will show green if the data has increased and orange if decreased. No triangle will be shown if there is no data from previous period.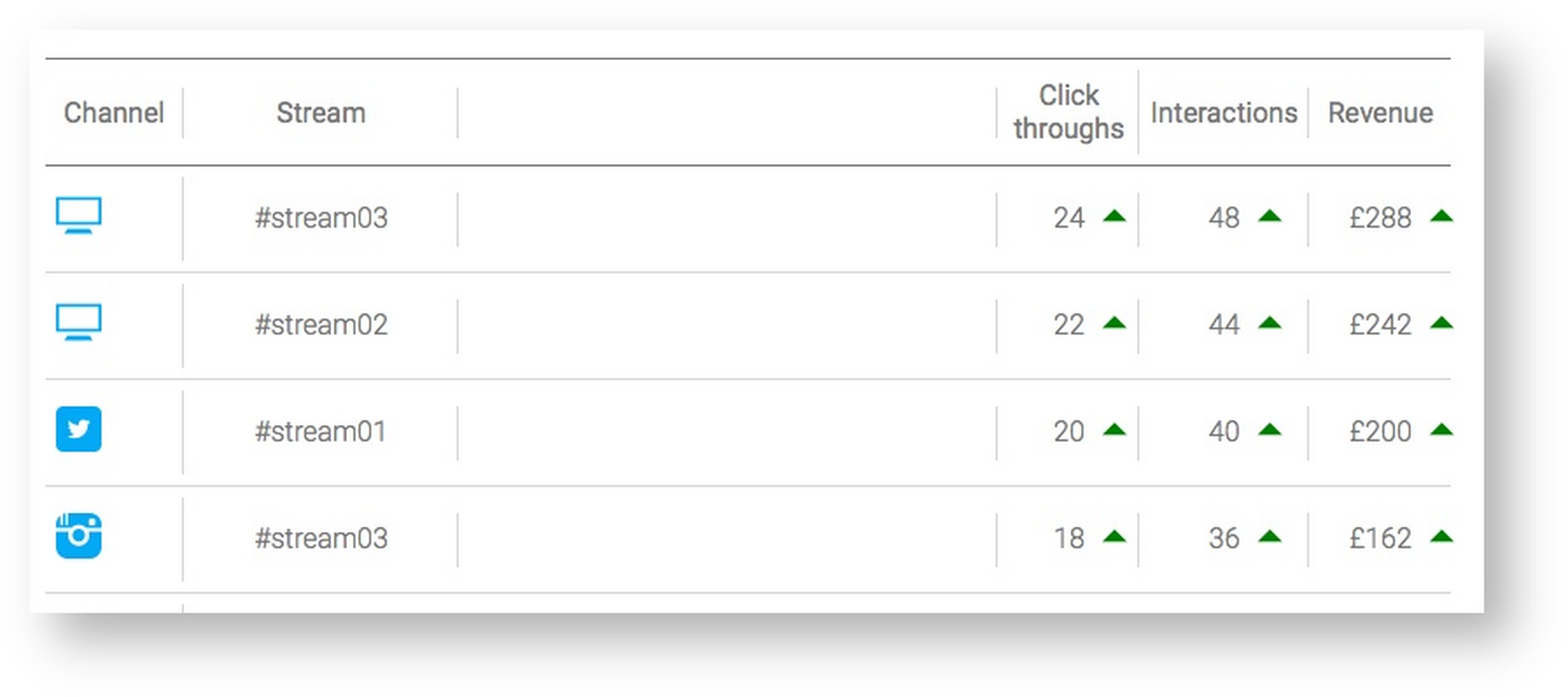 In the images section you can display a list of the most successful images ordered by the revenue, click-throughs or interactions, depending what's selected. It also displays the channel each came from, so you can learn what is working better for your brand, and arrange your UGC images accordingly.
Your Customer Success Manager can provide you with more information about setting up and using UGC Analytics.