Content Production Processes
The widespread adoption of mobile devices has changed consumer behaviour to the extent that some commerce categories are almost entirely intermediated by digital interactions. This has important implications for businesses as they implement digital transformation initiatives, as it forces management teams to acknowledge that digital content is a key capability for success.
However, existing content production capability is not fit-for-purpose, consisting as it does of islands of channel specific expertise, each reliant on its own systems and archaic processes - using outdated tools and methods while storing content in one of many content silos, where it is hard to discover and organize, and 'waterfall' production method dominates, with work moving in batches from one stage to the next.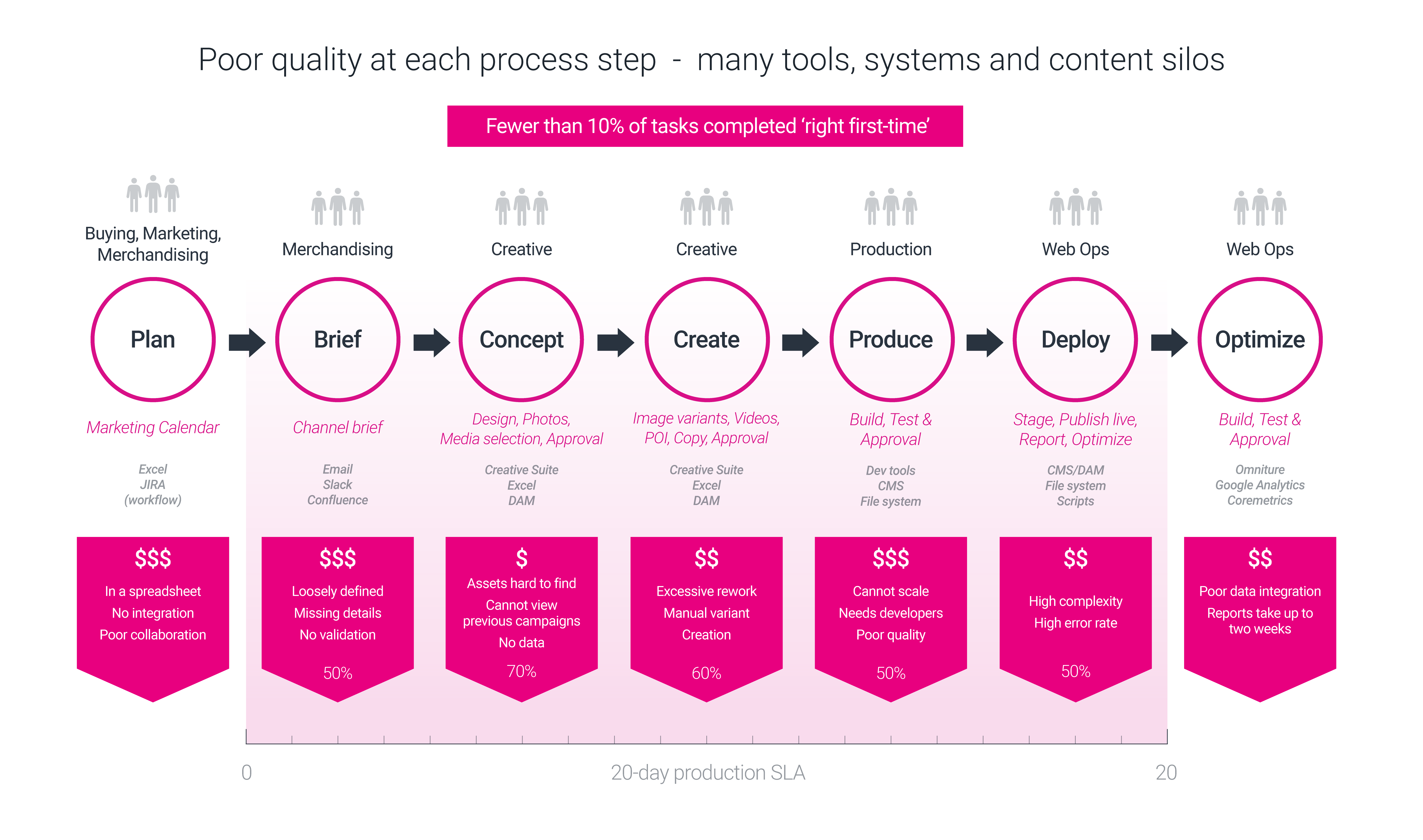 As a result, concepting, creating and deploying content can take many weeks, and output is constrained to supporting a single, core customer segment. The best performing businesses have reduced this lifecycle to just days, enabling them to support far more personalized experiences that tell better stories and support customers through the purchasing process with rich and targeted content!
Towards an Agile Content Factory
So where to begin? The search for answers starts with framing the problem in sufficient fidelity that the 'answers' are obvious to creatives, producers and their managers alike. This comes from gaining a deep understanding of your content production system - its people, processes, tools and technologies - and a detailed catalogue of the issues and constraints that are the root cause of low productivity and long content production SLAs.
Diagnostics are carried out on-site with content production teams. They are conducted through a series of on-site stakeholder interviews, in which team members share details of each step of the process together with the challenges they face. Interviews are conducted anonymously to ensure that everyone feels comfortable, so that together we can uncover obstacles as content flows through the system.

We also conduct desk-side observation to determine how software and tools are used and attend team meetings as well as stand-ups so that we can develop the entire picture. Once we've recorded the results, we replay them to each team member, re-checking any facts and assumptions before finally documenting our findings.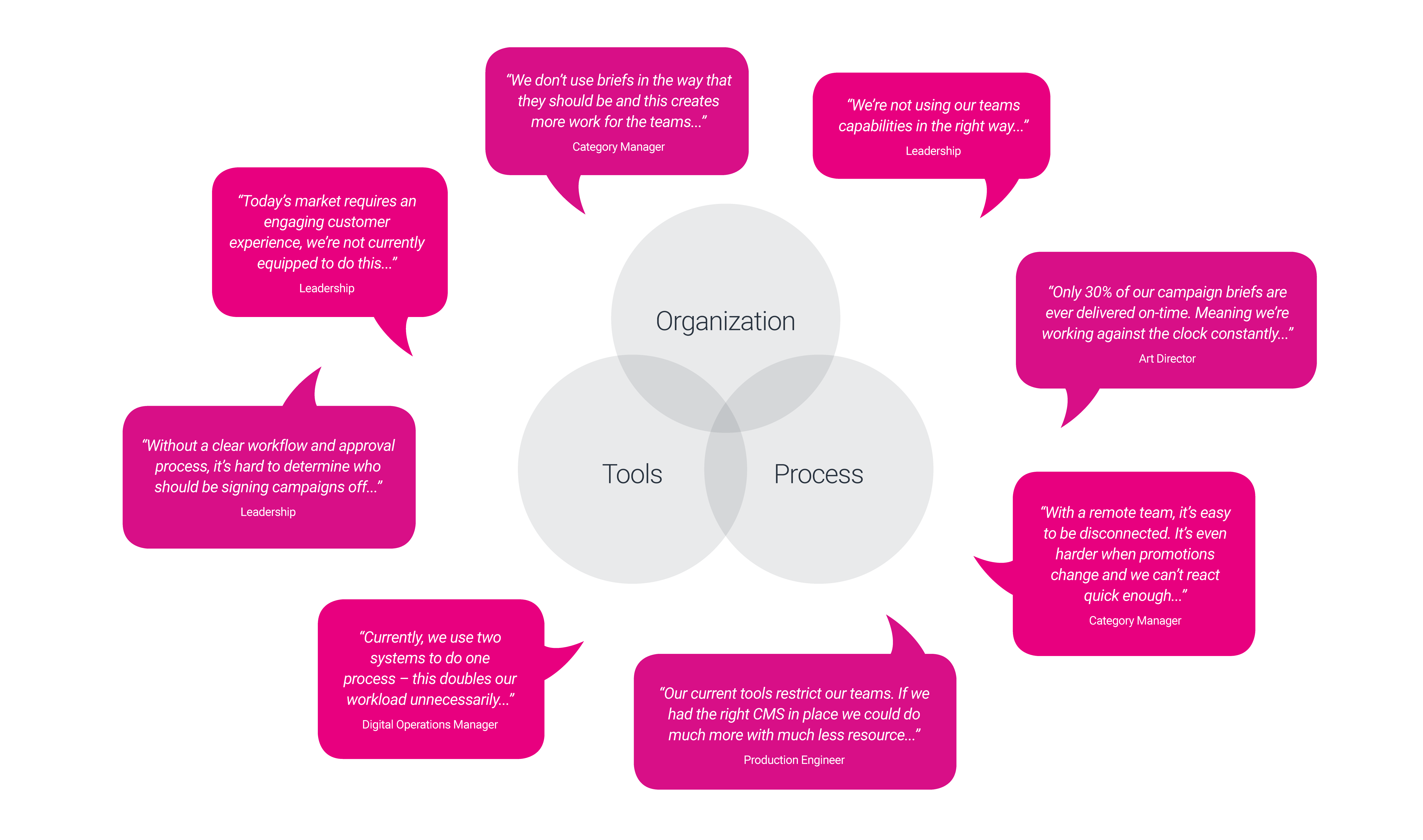 At this point, we analyze what is and what is not working and assign values accordingly before delivering our report, which of course includes recommendations on how to implement agile content production processes and utilize tools which will help you achieve your strategic aims.
Diagnostics use Agile, Lean and Six Sigma tools:
Process Maps & Descriptions
A series of snapshots of the individual tasks in the content production process with associated issues and impact.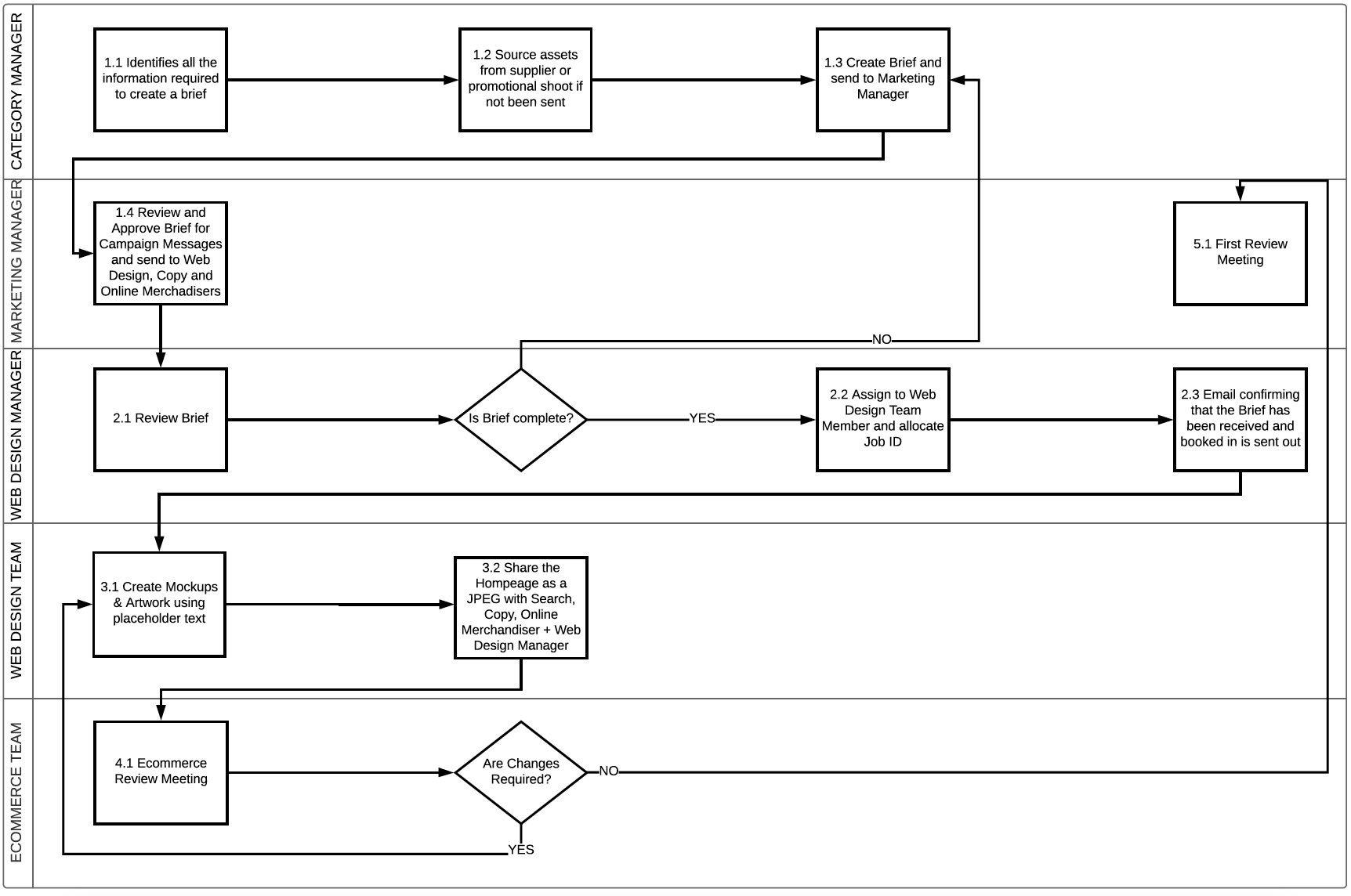 Time Value Map
An illustration that reveals wasted effort (non-value-add) in the end-to-end content production process.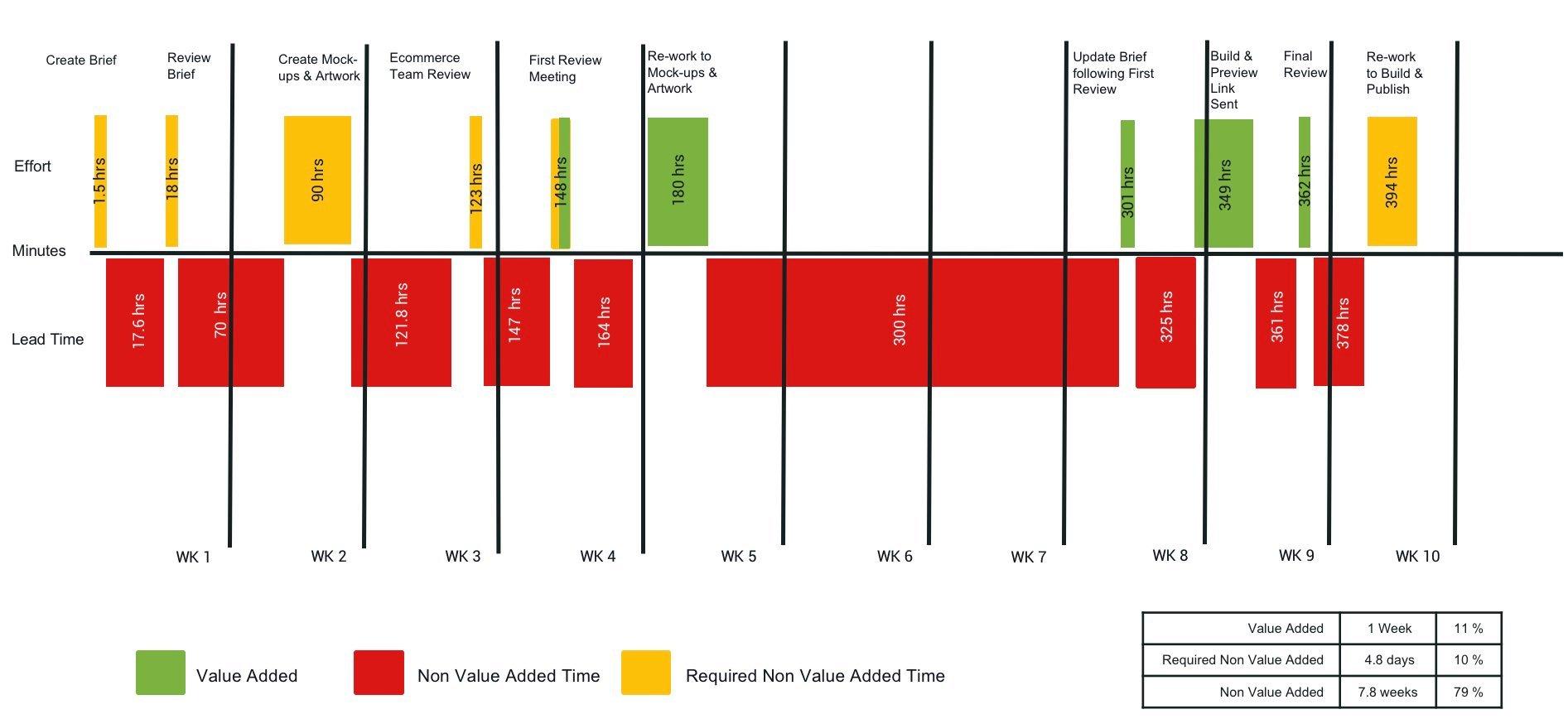 Value Stream Map
An illustration that depicts inefficiencies in the end-to-end process by highlighted task effort, queue time, re-work and errors.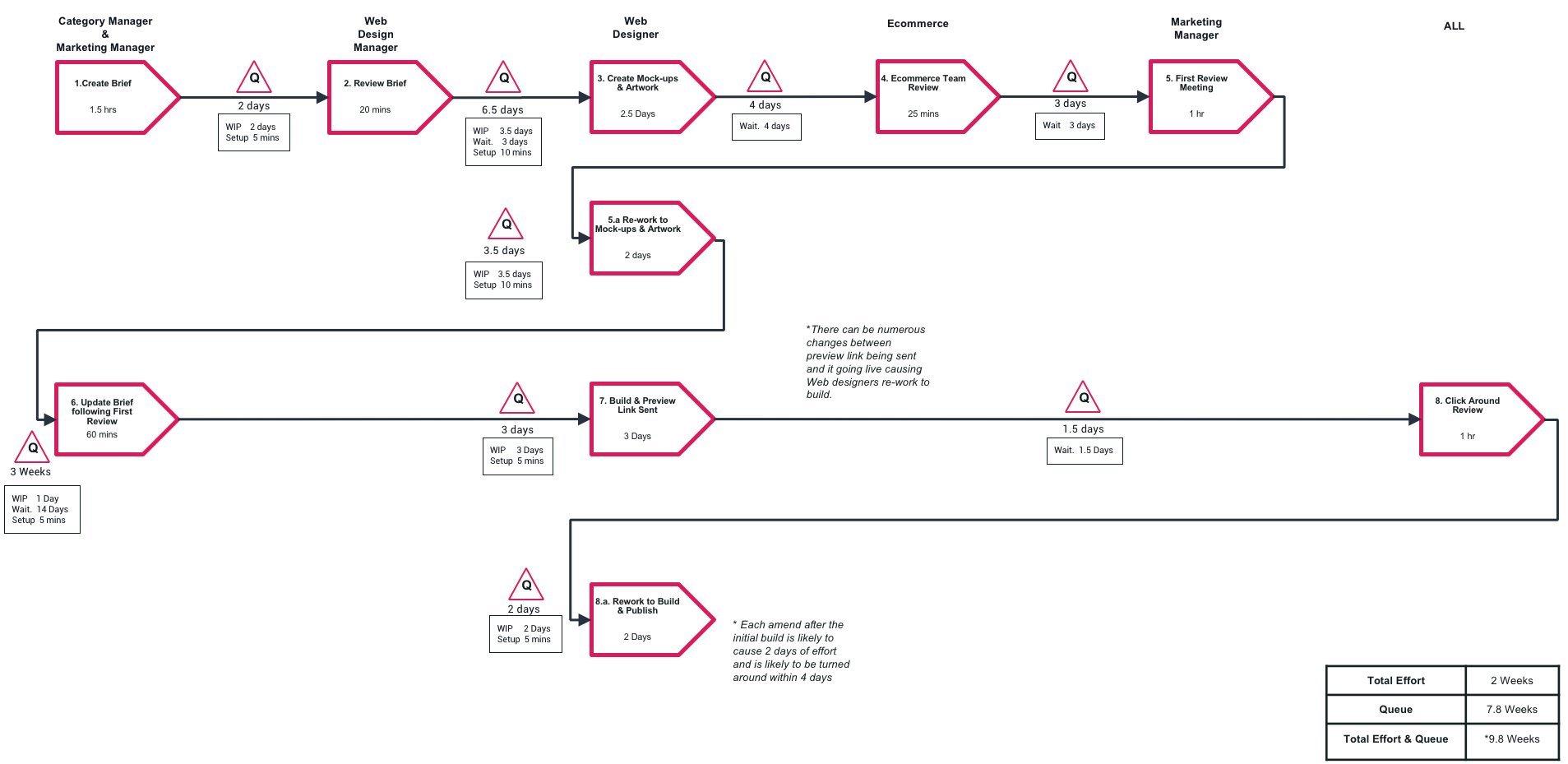 The result is quantification - The Unit Cost of Content and the identification of areas for improvement.
Diagnostics Deliver Results
Business Case
Estimates of the incremental value that can be achieved by improving productivity by introducing lean, agile processes and tools.

Amplience Diagnostics are designed for those businesses who understand that the imperative lies in adopting a content strategy with variety and velocity at its core, but who need help and guidance in delivering it. An Amplience Diagnostic is the first step in regaining control over content production.