Business Requirements
CMS Buyer's Guide - Consideration #3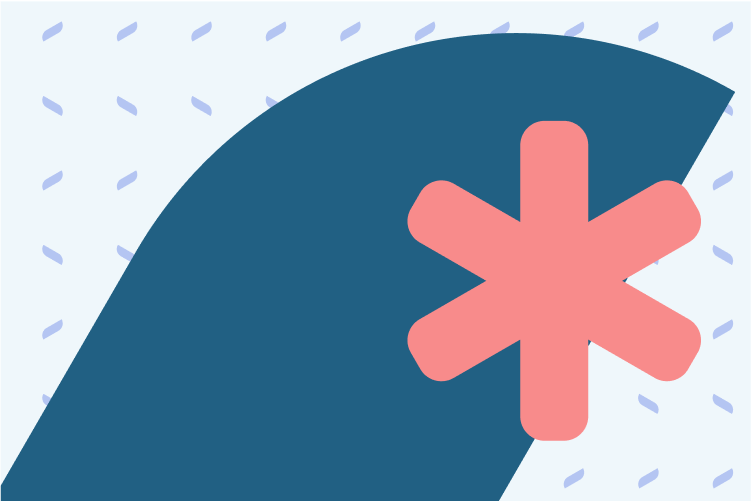 Mapping Business Requirements
The RFP Process
Many RFP processes begin by leveraging an RFP template from a favorable CMS vendor or crowd-sourced internally by assembling a list (or oftentimes a wishlist) of must have features for each stakeholder that will interact with or be affected by the choice of CMS implemented. While this is great to understand from a functional perspective, most RFPs end up being answered by vendors in the same way: the majority of mature CMSs have the basic features and functionality available out of the box, but the differences begin to show themselves around more advanced functionality and integrations, specifically the work involved in solving these criteria.
Channel Types & Quantities
One of the main factors to consider when it comes to your business requirements is the number of channels you are looking to develop, support and manage on top of your selected CMS.
Headless providers are a great choice if you are looking to support multiple digital channels, touchpoints and devices beyond just simple websites, including microsites, mobile, in-store, IoT, and other innovative experiences. It is far faster, simpler and cheaper to roll out new channels with a consistent backend architecture. Monolithic CMSes may struggle to support additional devices and channels as they were not designed from the ground up (API-first) to support these use cases.
If your business will only require one website this could easily be achieved with pretty much any CMS, but the type of experience you are attempting to create might also influence your decision. If you're looking to adopt a simple cookie-cutter grid based website with a monolithic template-driven approach might work well. Headless CMS platforms can also adopt this type of frontend but also allow you to break free from your competitors and create unique and differentiated customer experiences.
Team Structure, Roles & Jobs to Be Done
Mapping internal team structures, roles, responsibilities and jobs to be done will play a vital role in documenting your business requirements. In MACH architecture, teams and individuals will likely specialize in specific workflows and processes and may need to navigate between a small number of best-in-class tools in addition to your CMS to complete a given task. A monolithic CMS might enable your organization to work from within a single tool.
A great example of specialization is the difference between a merchandiser and a marketer. The merchandiser will likely need a dedicated PIM tool to enable them to manage large product catalogs; whereas a marketer will need tools that enable them to run more efficient marketing campaigns and launches.
Amplience focuses heavily on commerce use cases, production workflows and enabling marketers at retailers and brands to efficiently manage this type of use case. Amplience has differentiated from other headless providers such as ContentStack and Contentful by developing specific functionality that maps directly to retail marketers jobs to be done. For example, our calendar and preview admin tooling directly correlates to how most marketing departments function with calendar driven campaigns.
With jobs to be done, in theory you can also pinpoint pain points in your workflow processes and work on solutions to alleviate these bottlenecks. The user experience of your CMS administration dashboard will directly affect the level of effort required to complete a given task.
Many monolithic Content Management Systems provide page builders, such as Hubspot, Salesforce Experience Builder, Webflow, Wix, and Adobe Experience Manager, enable the creation of website pages under strict guidelines without the need for a developer. Headless CMS providers are maturing in this regard and are also able to provide similar levels of control over the layout and structure of page content with inline (Amplience) or new tab (ContentStack and Contentful) preview capabilities.
Digital Asset Management (DAM)
Definition of a DAM
A DAM provides your organization with the control, portability, flexibility, access, and reporting of digital assets between multiple parties and systems; be that inside your organization, with external organisations, customers, and partners. DAM systems are focused on delivering the right content to the right people, across all channels and devices, with the ability to track, monitor and measure engagement of these assets.
A digital asset is more than just the media file. It also includes additional metadata and information about that asset that adds additional value to the file itself. Examples of metadata include name, author, creation data, fees etc. Digital assets become infinitely more reusable when metadata is linked to it.
A digital asset management system provides a secure repository that facilitates the creation, organization, management, production, distribution, and, potentially, monetization of your companies digital assets. Additional advanced functionality is typically also made available including the ability to manipulate, transform, secure, and process rich media files and their metadata.
Why and when you would need a DAM
As your organization grows in size, the need for a DAM will become increasingly pronounced as tens of thousands or even millions of assets are created, stored and used across multiple teams, channels and systems. While many smaller organizations can simply leverage their CMS to act as a simple DAM, over time, multiple different teams, individuals and systems will contribute to their creation and they will need to access and reuse the same digital assets. Using a CMS or file sharing service as a rudimentary DAM can become a bottleneck and silo inside of your organization, making it time-consuming and difficult for your teams to access the digital assets they require.
A DAM acts as a centralized hub that all teams have access to store and manage a growing digital asset library. This alleviates bottlenecks and the multiple silo problem, saving your organization time and money.
In essence, a DAM enables your business to increase the quality of your customer experience across all digital channels, tying together in-store and online shopping experiences with increasing levels of sophistication and personalization.
When you need a DAM
If your organization is relatively small with only a handful of contributors, a file sharing service such as Dropbox or Google Drive may suffice. You may also look to leverage your CMS if your organization is focused on a single website driven channel. You should keep in mind that these assets will likely need to be migrated to a DAM as your company grows at some point in the future.
For larger organizations with multiple teams or those with a large quantity of digital assets, a DAM will be a necessity.
If you're a Level 3 technically mature organization considering the MACH approach, Amplience provides a standalone DAM product that is loosely coupled with our CMS product, enabling rapid out-of-the-box value and a superior DAM and CMS management administration experience. Adopting both Amplience CMS and DAM may also simplify your internal procurement, contract and billing processes. On the other hand, you could also consider ContentStack or Contentful but these do not come with their own DAM offerings. Instead you will need to pair ContentStack or Contentful with another DAM provider such as Cloudinary, Imgix or Fastly.
If you're a Level 2 technically mature organization, you may consider a standalone DAM provider that integrates via a plugin with your chosen CMS, or if you're an Adobe or Salesforce customer you will likely want to consider leveraging the out-of-the-box integrated Adobe Experience Manager Assets or Salesforce DIS functionality.
Additional Considerations When Selecting Your CMS
Technical Maturity
One of the first and most important considerations is to understand your company's technical maturity or whether your business strategy requires you to mature along the technical maturity scale from where you are today.
CMS Architecture
It's important to understand the different types of architectural principles that are available to your business. We've broken this down further into four key areas.
Commercial Models & Pricing
The last important consideration is to understand your budget and the different pricing models that vendors provide.