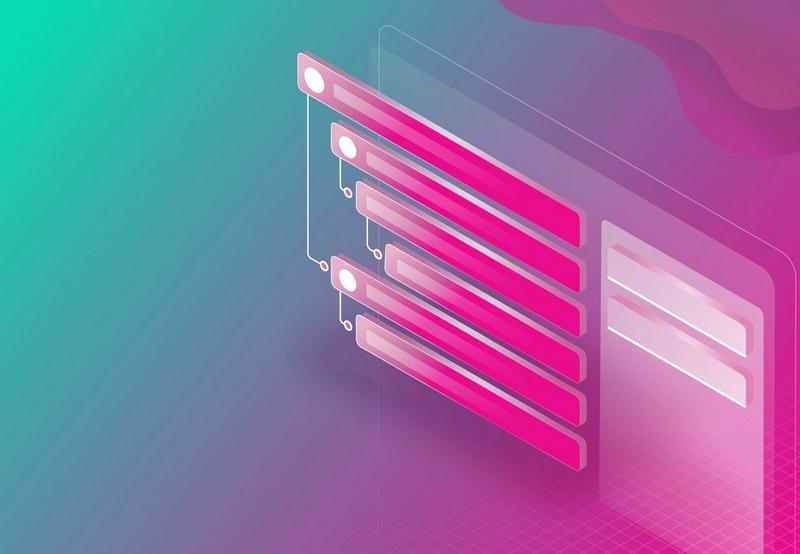 January 11, 2022 | 3 Min
Introducing Hierarchies: Easily manage content trees
Announcement
Product updates
Today, we're introducing Hierarchies, a better way to manage and model nested structures such as page hierarchies, navigation and taxonomies.
Up till now Headless content management systems have typically been designed around the authoring and management of individual items of content, with module-centric authoring interfaces that are optimised for building traditional content modules such as banners, blogs and even pages.
Alongside these core elements, we have increasing seen a demand from our customers to manage the structural elements of the experience - in particular page hierarchies, navigation and taxonomies.
These structures are typically complex and deeply nested- and it's here that a module-centric approach starts to fall down. Because there is no view of the whole, finding the element you want can involve a lot of clicks down through multiple levels of nesting, not to mention trial and error navigation from one item to next only to realise you followed the wrong branch.
Hierarchies is a new superpower for Content Types that brings the structure to the surface. An intuitive tree UI makes it easy for business users to find, navigate and edit nested content - saving time and reducing headaches! For developers the inbuilt parent ID attribute makes it simple to retrieve the tree via the super-fast Filter API.
The best thing is that each node in the structure is fully customisable Content Type, meaning you can define all the attributes you want and mix and match with normal content. It also means that hierarchical content inherits all the functionality associated with normal content such as real time visualisation, UI extensions and validation.
Hierarchies for marketers
Hierarchies let you see the whole context (see above example). It might be a page or website layout, a buyer's guide or a list of tags to apply to blog posts. The user interface makes it easy to see all of the tree, and decide where to add and remove nodes if they need to.
To get started with hierarchies you'll need a hand from your development team - all the information they need can be found in the Hierarchies documentation!
Hierarchies for developers
In Dynamic Content, a hierarchy provides a new way to link content items together. The content items in a hierarchy are normal content items that have relationships to each other. The main difference is that a content item that is part of a hierarchy will have a relationship with its parent.
With our new filter API you can traverse your content graph faster and more efficiently via the use of these parent IDs.
To enable you and your business users to benefit from hierarchies you will first need to assign the content types the hierarchies trait and specify the valid child content types. Once this is complete, marketing teams can then make use of the hierarchies UI to manage nested content.
To get started with hierarchies and updates to our filter API you can find further details and examples in our Hierarchies documentation.
Structured trees beyond websites
Data stored in a headless CMS has no assumptions around the presentation layer – making the data more flexible and reusable. However, this greater flexibility presents a challenge as to how you represent and manage relational content as you are no longer bound to page-centric content models and trees.
Hierarchies enable you to not only model page-centric structures and product catalogs but also to model concepts that are important to your business and how your team manages and operates. Be it a page structure for a website, a list of worldwide store locations organised by country and city, a structured list of product content, app settings or a list of ingredients and meal types for a recipe site. Hierarchies lend themselves to many use cases.
If you would like expert advice on implementing hierarchies and further content modelling best practices, please reach out to our team of experts who would be happy to assist you.