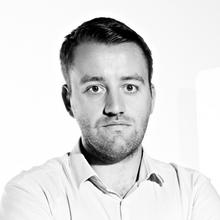 Paul Hornby
Head of Ecommerce, Shop Direct
Paul heads-up four teams within the Ecommerce Department: Content Development (implementation of our on-site promotional activity), iDevelopment (client-side development), SEO and Findability (Search, Navigation, Syndicated Content and Product Recommendations). In addition to this Paul is responsible for the overall On-Site eCommerce Strategy and acts as Chief Product Owner for the Connected Programme. This covers areas such as Personalisation, Find Product & Add To Basket, Site Performance, Content, Customer Onboarding, Product Reviews and our Mobile Apps. He also regularly represents eCommerce and deputises for Jonathan Wall both internally and externally, speaking at a variety of events both domestically and internationally.
Paul joined Shop Direct in 2006 as an entry-level Content Developer 18 months after graduating with a 1st Class Degree in Computer Science. He moved through several management roles before becoming Head of Front-End Development at the back-end of 2010, progressing to Head of eCommerce in 2012 and growing the role and department considerably over the past four-and-a-half years.
Highlights for Paul in 2016 were attending London Business School, articulating and mobilising our Product Structure vision, and winning eCommerce Team of the Year for the second consecutive year.
Outside of Shop Direct, Paul is married to Andrea and has his first child on the way. He is a keen Evertonian, and enjoys playing football and going to the gym.