Content performance is dependent on three factors:
Reach, Quality, and Agility

Each factor is an important performance driver in its own right – but only by mastering Reach, Quality and Agility simultaneously can you maximize the impact of digital content investment.
Unfortunately finite resource, a complex mix of legacy content solutions, and a fragmented customer journey mean that improvements to one factor – be it Reach, Quality, or Agility – often come at the expense of another.
Great customer experiences feature a wide range of expensive-to-produce content types including feature articles and blogs, category supporting editorial, shoppable media such as interactive video, rich product media and visual social proof, plus guided selling tools like product selectors and configurators.
So how do you justify content investment at this scale? The key to answering that question is to think bigger.
80%
projected digital influence in 2017
Deloitte predicts that 80% of all purchases will be influenced by digital interaction in 2017.
But with nearly all sales in any channel now influenced by digital interactions of some kind, it is clear that digital content is now a key driver of sales in any channel, as well as the primary interface between customer and brand.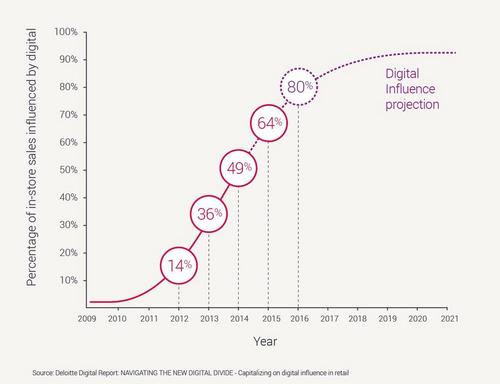 The Case for Content Investment
The business case for content investment is most often defined by content-driven improvements in eCommerce sales performance; or, they are brand and marketing led. This made sense when eCommerce was seen as a separate sales channel, with its own economics and performance metrics based on conversion-to-sale and average-order-value.
With digital content now playing a key role in nearly 80% of all customer journeys, whether they convert online or in-store, it is clear that digital content has become critical to more than just eCommerce performance.
And with the eCommerce channel delivering huge traffic numbers, it has become the largest store – so the best place for marketing and brand content to live is in that core eCommerce customer journey, where it can create brand value at the same time as driving sales performance.
The key to understanding content ROI is to consider the impact that content has in driving all sales and brand performance in every channel.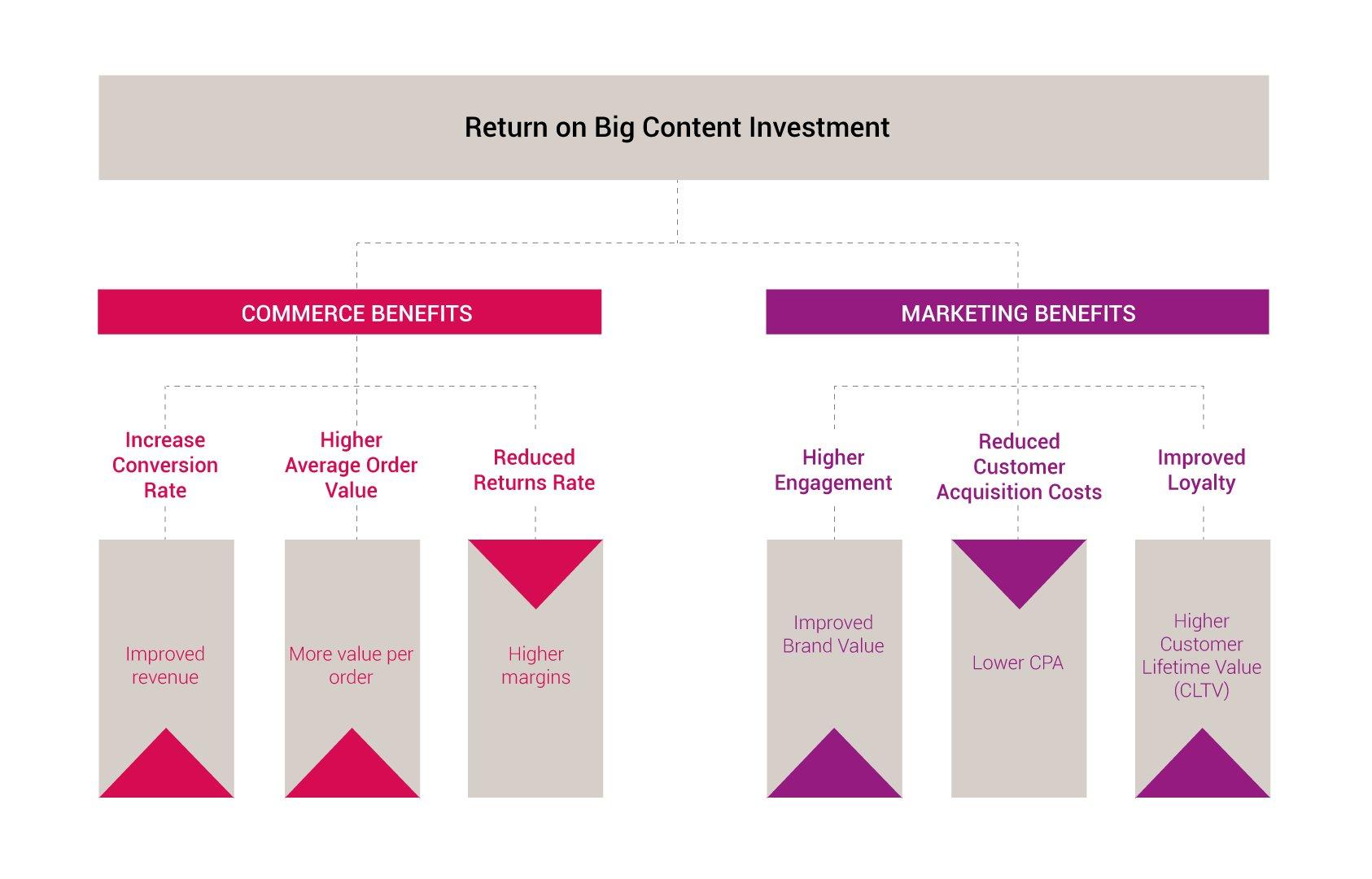 This marriage of content and commerce creates new value. Content assets that are integrated into the main commerce customer journey drive marketing benefits in the form of reduced customer acquisition costs, customer loyalty and increased brand engagement, while simultaneously improving sales.
Quantifying this additional marketing and eCommerce value creation for all channels is the key to winning increased content budgets.
"Moving products through the supply chain is muscle-memory for most retailers. Integrating new channels of engagement and commerce, at speed, at scale, isn't."

-Fung Business Intelligence Centre