Editorial Content
L2 estimate that less than 3% of site visitors interact with article and blog content because it lives on a separate system, and is an add-on to the core customer journey. With the Amplience Content Authoring tools and the Salesforce Commerce Cloud integration, this rich content can be integrated in full, or in abstract, throughout the experience whether viewed on the big web, mobile site or in-App.
With Amplience, editorial content can become core to the experience, increasing brand value. Making article and blog content shoppable with the addition of product data drives conversion as well as order value, as the full value of inspirational marketing content becomes integrated with the main shopping journey.
Blogs and articles are created using Amplience Content Authoring. For further details, please see the Content Authoring Cartridge for Commerce Cloud.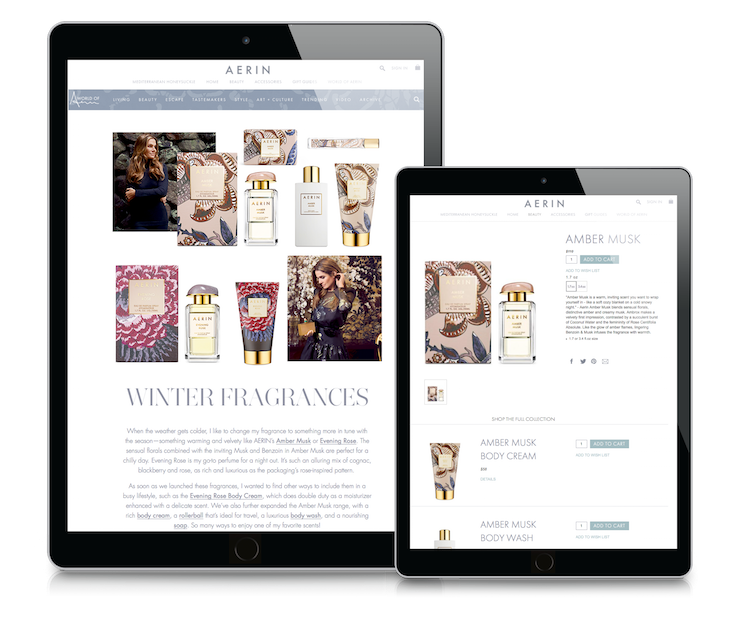 Shoppable Media
The Rich Media Cartridge for Salesforce Commerce Cloud enables shoppable media created using the Amplience Interactive Merchandising Authoring Studio to be selected, previewed, and published from within the Commerce Cloud Business Manager.
The integration includes access to product data from the Salesforce Commerce Cloud Open Commerce API (OCAPI) to integrate data into the module from the product catalog.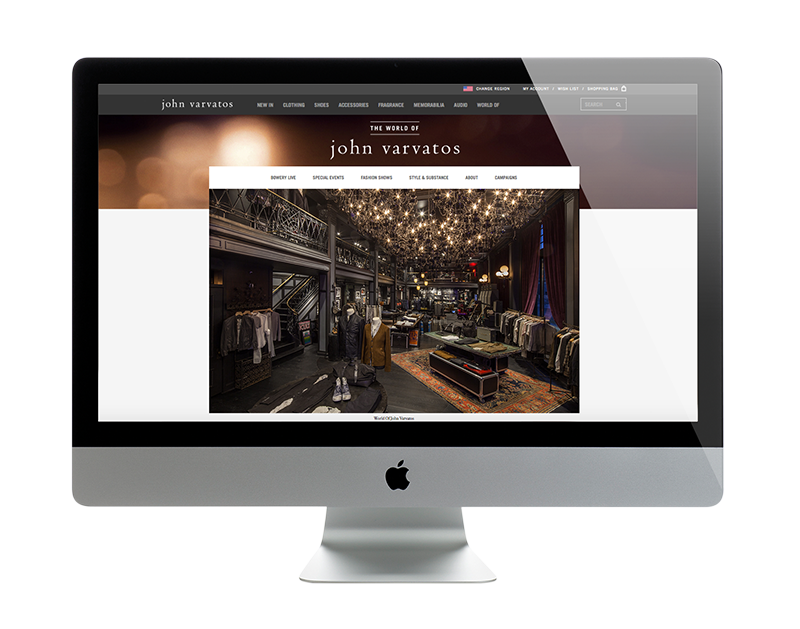 Responsive Images and Video
With the Amplience Retail Engagement platform, images can be controlled through transformation templates, enabling creative teams to control all image parameters without changing a line of code.
For video, using Amplience's powerful video transcoding APIs, creative teams can upload a single, high definition, master video asset, and then transcode all of the multiple versions required to play high quality video content on all mobile, tablet and browser variants.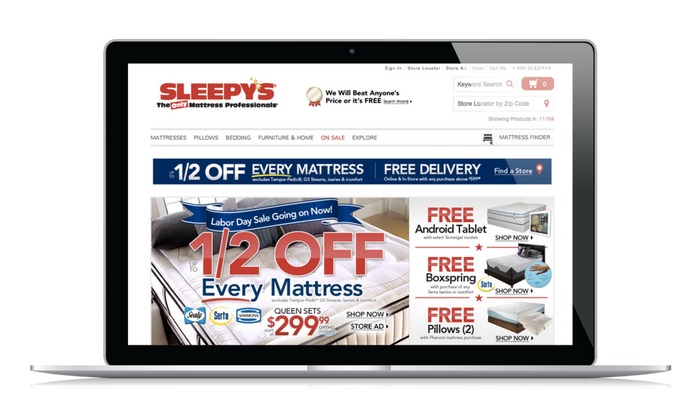 Rich Product Media
Amplience's workflow automation enables product media to be joined into a rich media set, creating a rich combination of interactive content that is optimized for every mobile, tablet, and desktop screen.
Using the cartridge, content producers can automatically ingest product media sets from Amplience into the Commerce Cloud Business Manager. Content producers can simply assign products to this media set using Commerce Cloud's product feed, and automatically publish content to a product page – improving productivity and ensuring the quality of product content.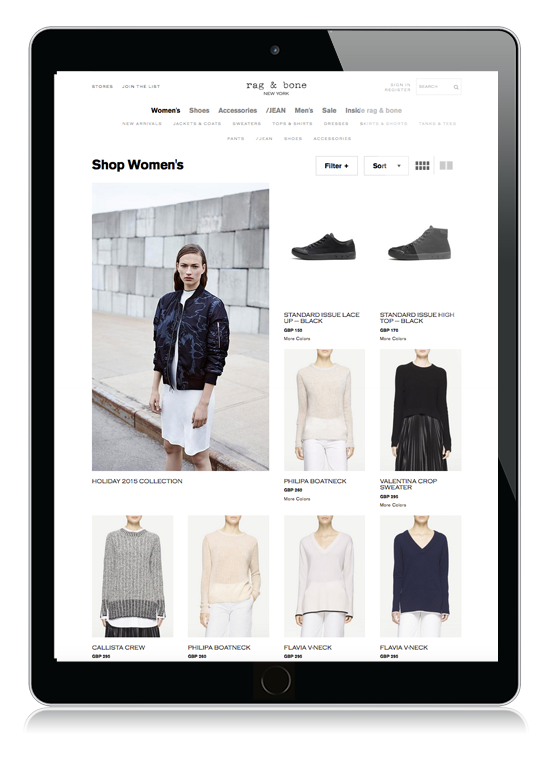 Rich Media Cartridge for Salesforce Commerce Cloud - Datasheet (PDF)
A comprehensive overview of the benefits of Amplience's Rich Media Cartridge for Salesforce Commerce Cloud.
Download

Learn about the Content Authoring Cartridge for Salesforce Commerce Cloud
Find out about Amplience's Content Authoring Cartridge for Salesforce Commerce Cloud - another solution enabling integration with the Ecommerce platform.
Visit page

Amplience at the Commerce Cloud LINK Marketplace
Visit the Amplience page on Commerce Cloud's LINK Marketplace for technology partners
Visit site