Amplience Retail Engagement Summit 2018
Amplience recently welcomed over 40 companies from top global retailers, technology vendors and partners to its February 22nd Retail Engagement Summit in New York City. Attendees learned about the evolution and benefit of content as it relates to storytelling in a mobile-first environment. They then saw first-hand how Amplience's new Dynamic Content solution can help retailers leverage their existing content to better engage with shoppers.
Are Retailers in a Shopping Crisis?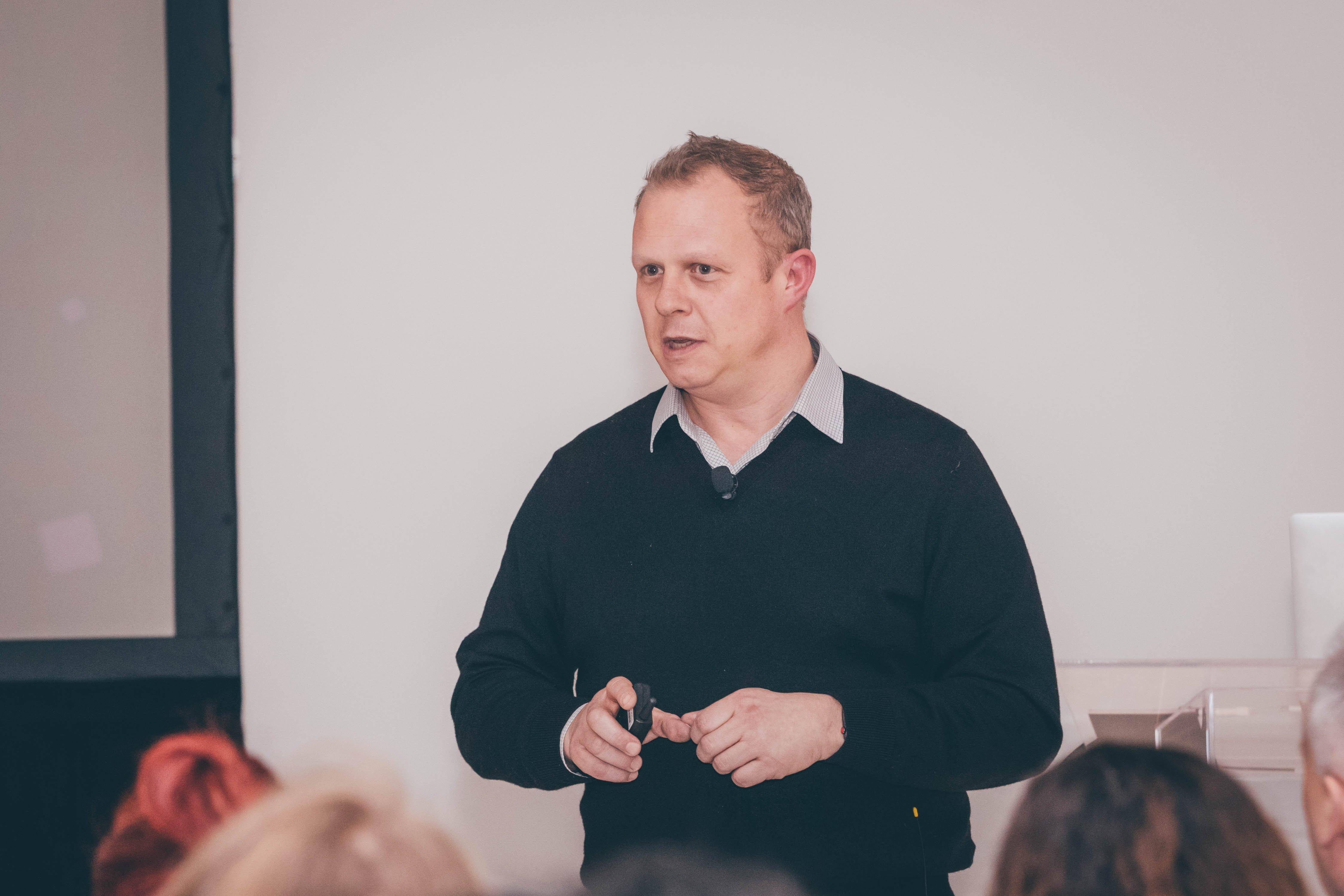 James Brooke, Amplience CEO and Co-Founder, kicked off the event by discussing how much content has changed in the retail market. Over the past holiday shopping season, 73% of all online sales came from a mobile device. Amplience itself delivered 171 billion content objects in November 2017 alone. Amplience noticed that retailers were spending too much time putting together content, and created a simple, efficient way to make putting content together faster. Nick Piper, the Product Owner of Dynamic Content, delivered a live demo. Piper said "no one can deliver a consistent shopping experience on an application." The real challenge for retailers is to utilize a solution which enables them to deliver engaging, unique and consistent content across all shopping platforms.
The Art of Storytelling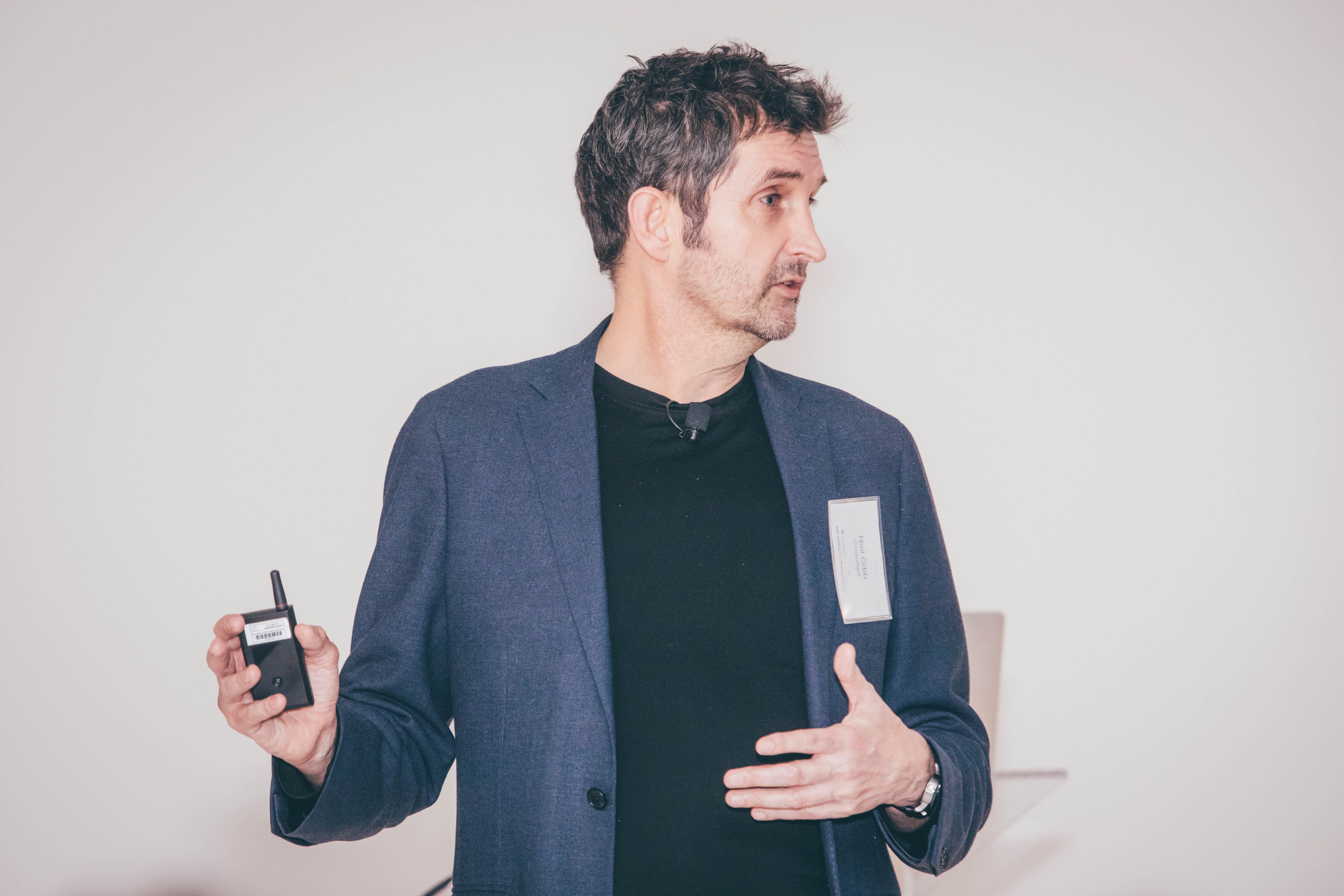 Neil Gibb, Consultant, Social Activist and Author of The Art of Storytelling, shared his fascinating, inspiring thoughts on how to achieve this right balance with content. Using real-world examples, Gibb described the three contextual shifts the world is experiencing as it relates to how customers think: people are no longer concerned with the "what", but are curious about the "why." It's less about the product and more about participation. For example, music sales are down, but music festival revenues are up. Gibb also noted that not every company has a product. Google has no offerings and the very successful AirBnB has no hotels of its own to offer, but instead they get customers involved and participating. This is a "them" environment as opposed to an "us" environment..
Of course, storytelling has evolved over the years and has changed even more with the movement of the digital age. A company should learn to focus its content around a purpose: not about what it sells or does, but how it's done. Gibb provides examples of retailers who understand that what it sells is less important than what the company stands for. The customer wants to feel a sense of belonging as opposed to simply making a cold purchase. "The future of content is unwritten, but that's what makes this an exciting time for retailers." said Gibb.
"Brands Must Evolve The Way They Market"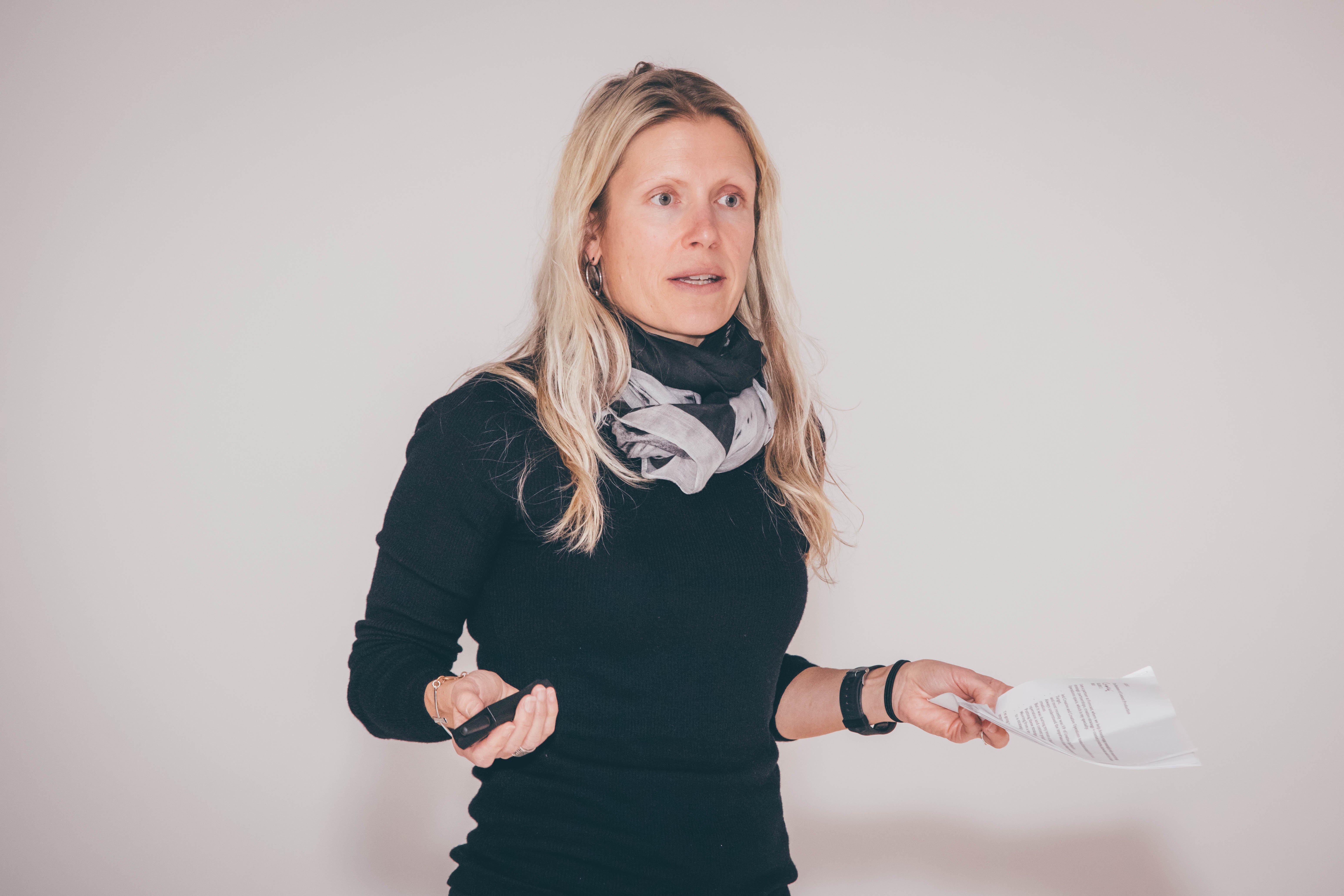 Clair Carter-Ginn, Partner, Forecast Agency guided the conversation to the importance of meaningful customer engagement. Forecast Agency provides brands with the tools to engage with customers in a meaningful way through the business of content production. A veteran in the retail space, Carter- Ginn said that "the state of retail is evolving," meaning that the way people like to shop has changed and their loyalty to brands has shifted. Because of this, it's up to brands to shift how they market and interact with clients. Carter-Ginn stated that "smart and successful brands need to work with mobile and change the way customers use and see content on mobile platforms." She added that technology is how retailers can get ahead. "This is a new time, where the partnership of people, processes and technology produces smart creative operations across retail brands," she said. "Many retailers have a broken content production process, or don't know how to access or even use the content they have at their disposal."
Carter-Ginn then ended with, "Retailers must understand that content drives brand awareness and turns shoppers into buyers. As consumers evolve, marketers must make sure that the shopping experience is filled with engaging content to make the journey that much better."
Through the Lens of a Shopper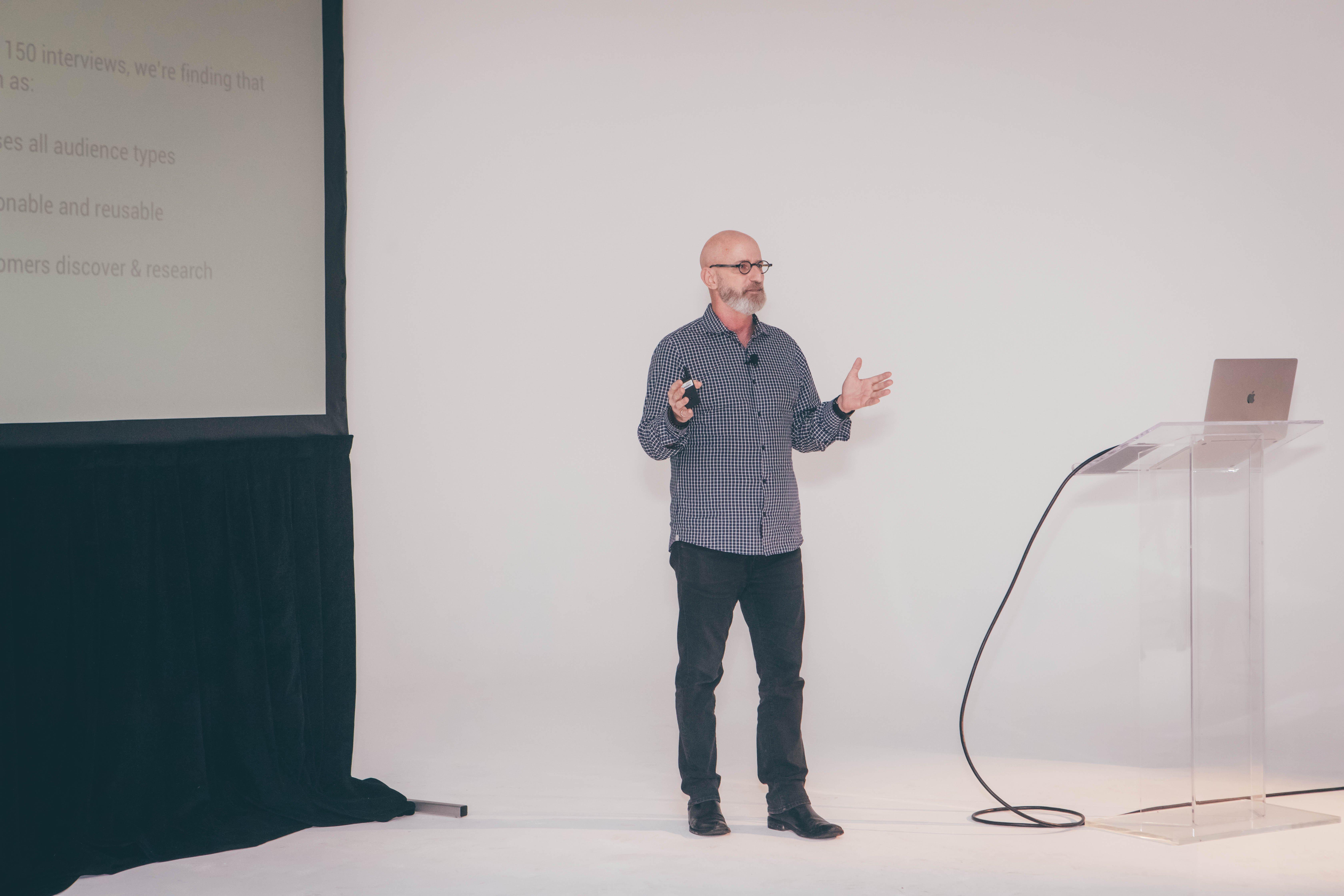 Chris Haines, Director of Consulting for Amplience spoke next, detailing the need for retailers to personalize messages. In today's industry, it's not enough to have a one-size fits all communication with customers. Haines revealed that retailers "need to consider the entire content lifecycle," when making decisions.
An Amplience Diagnostic is the first step in regaining control over content production. Amplience Diagnostics help retailers understand their current content production system - people, processes, tools and techologies - and gain insights into the root causes of productivity and long content production SLAs.
Chris then took us on a journey around content through the eyes of the shopper. He explained that Amplience now boast the capability to serve retailers with independent and objective analysis on how their content performs. Amplience Content Audits analyze a retailers content at product category level and are carried out across the mobile, desktop and app experiences. Content Audits typically include scores from competing retailers in order to facilitate comparison at product category level.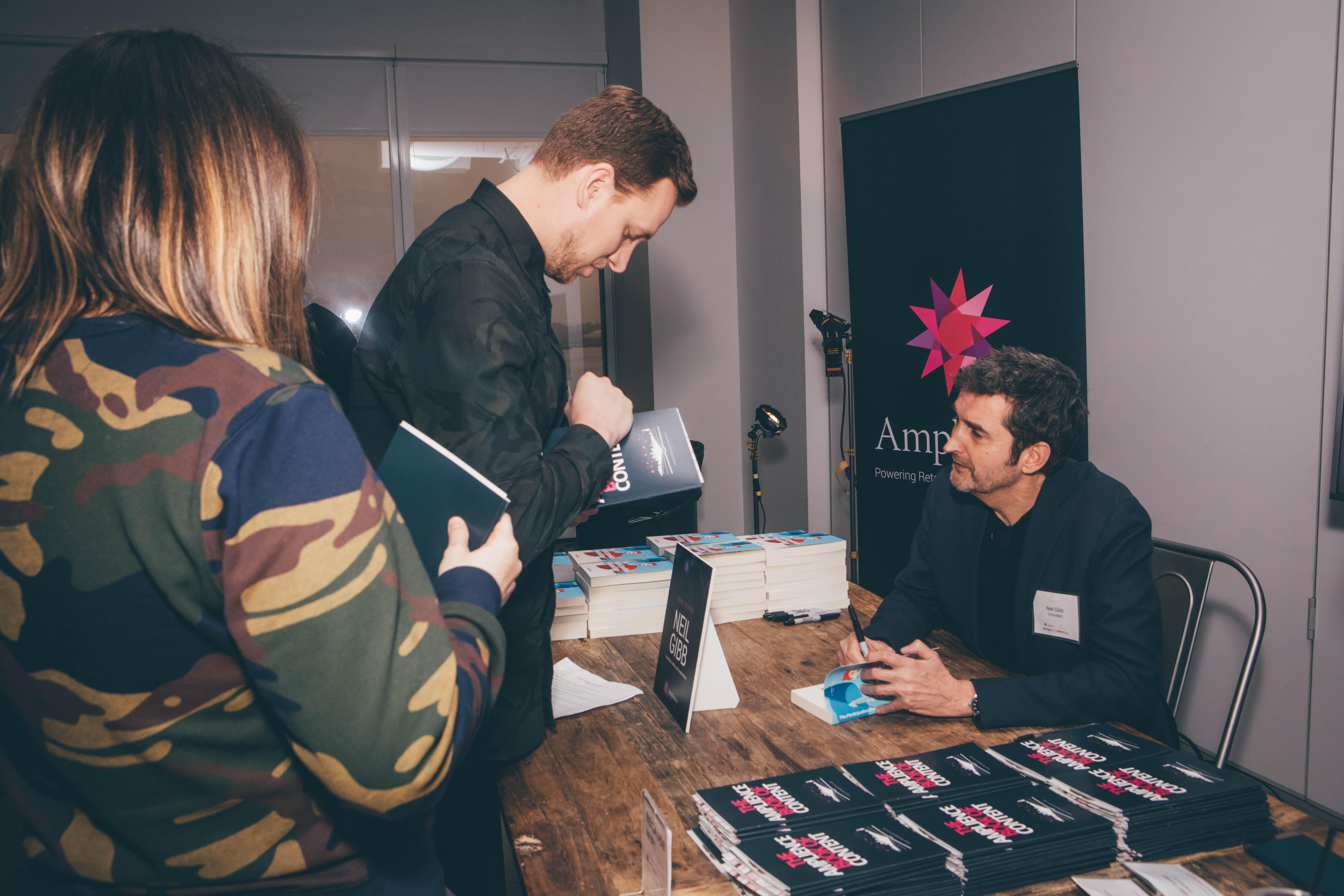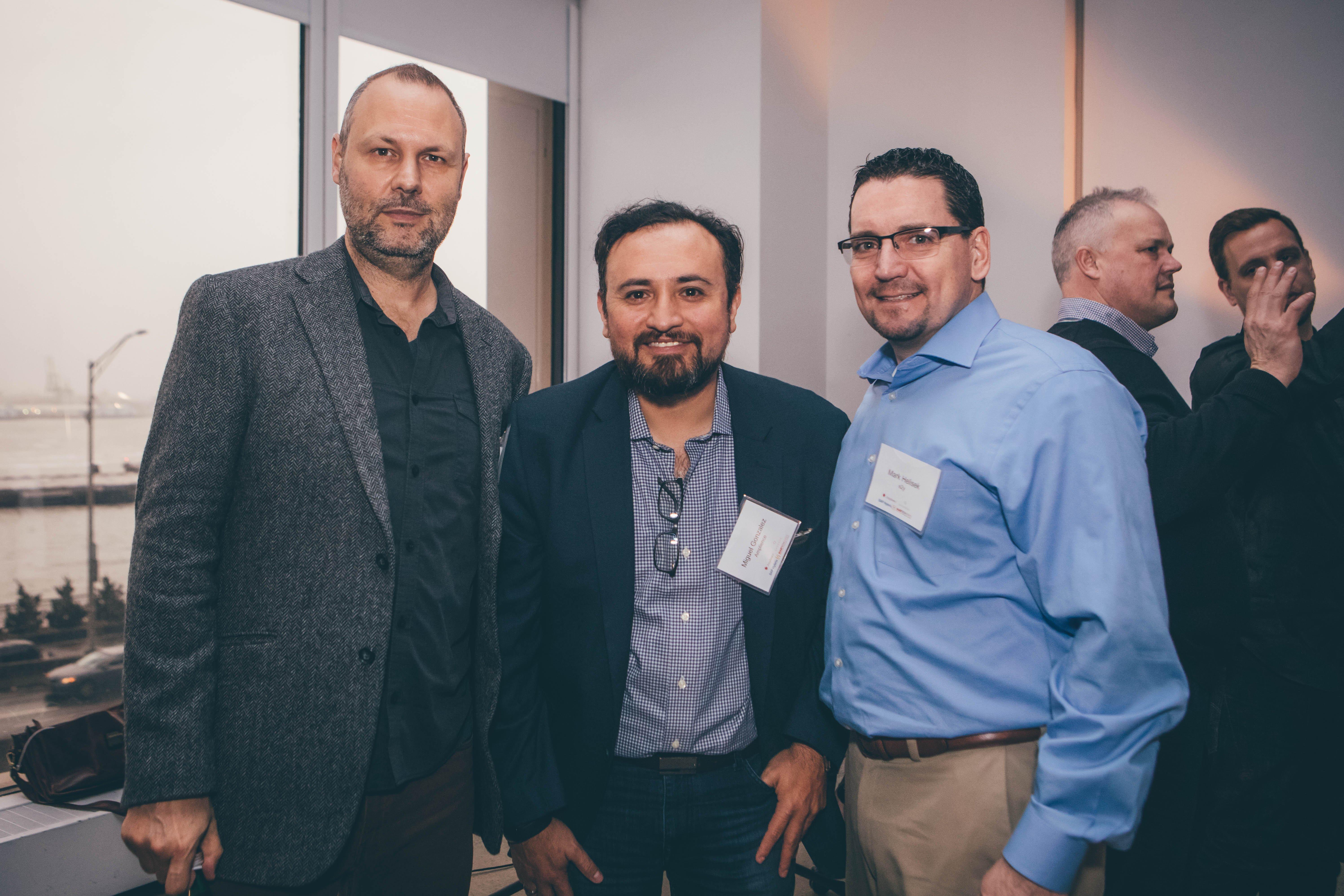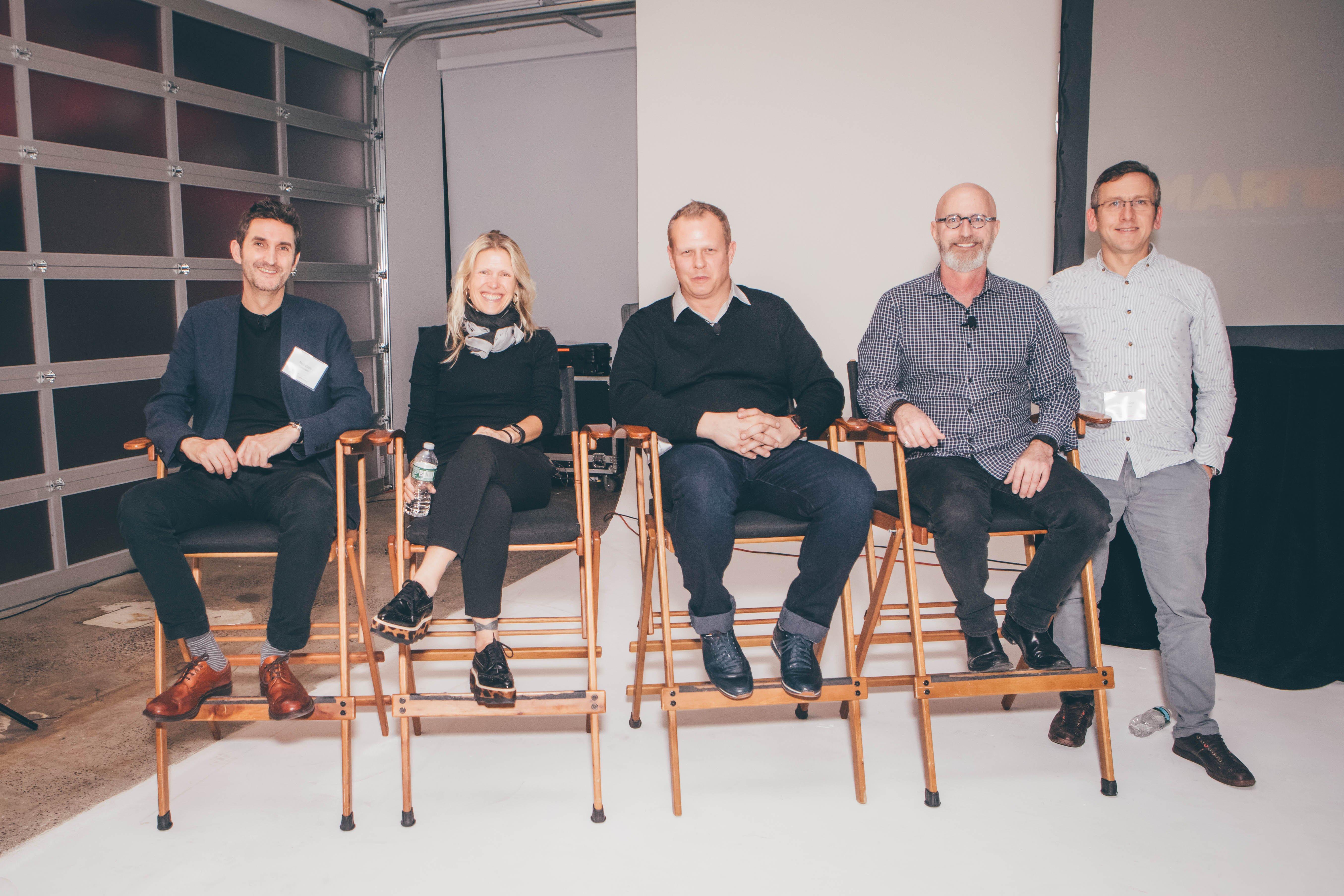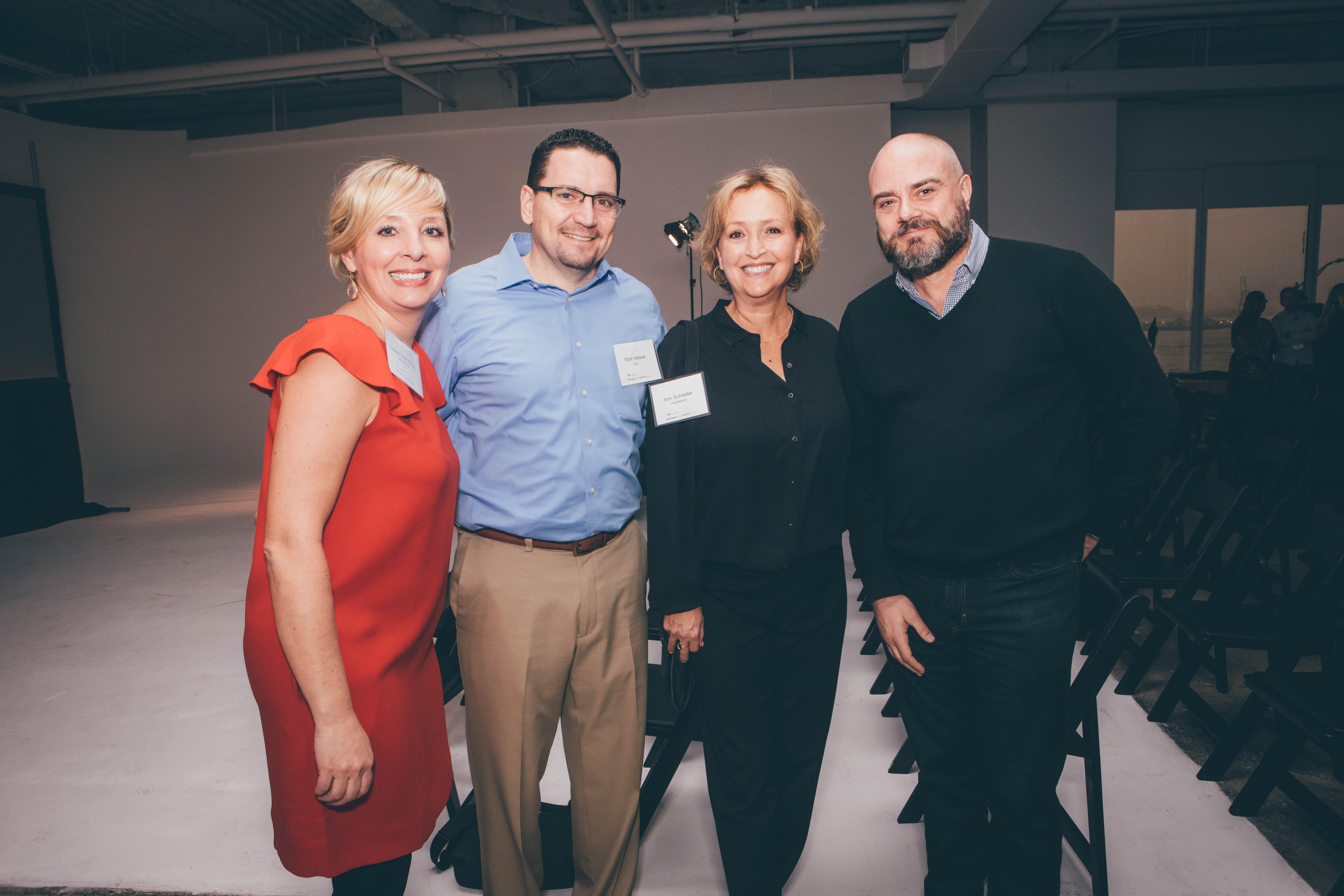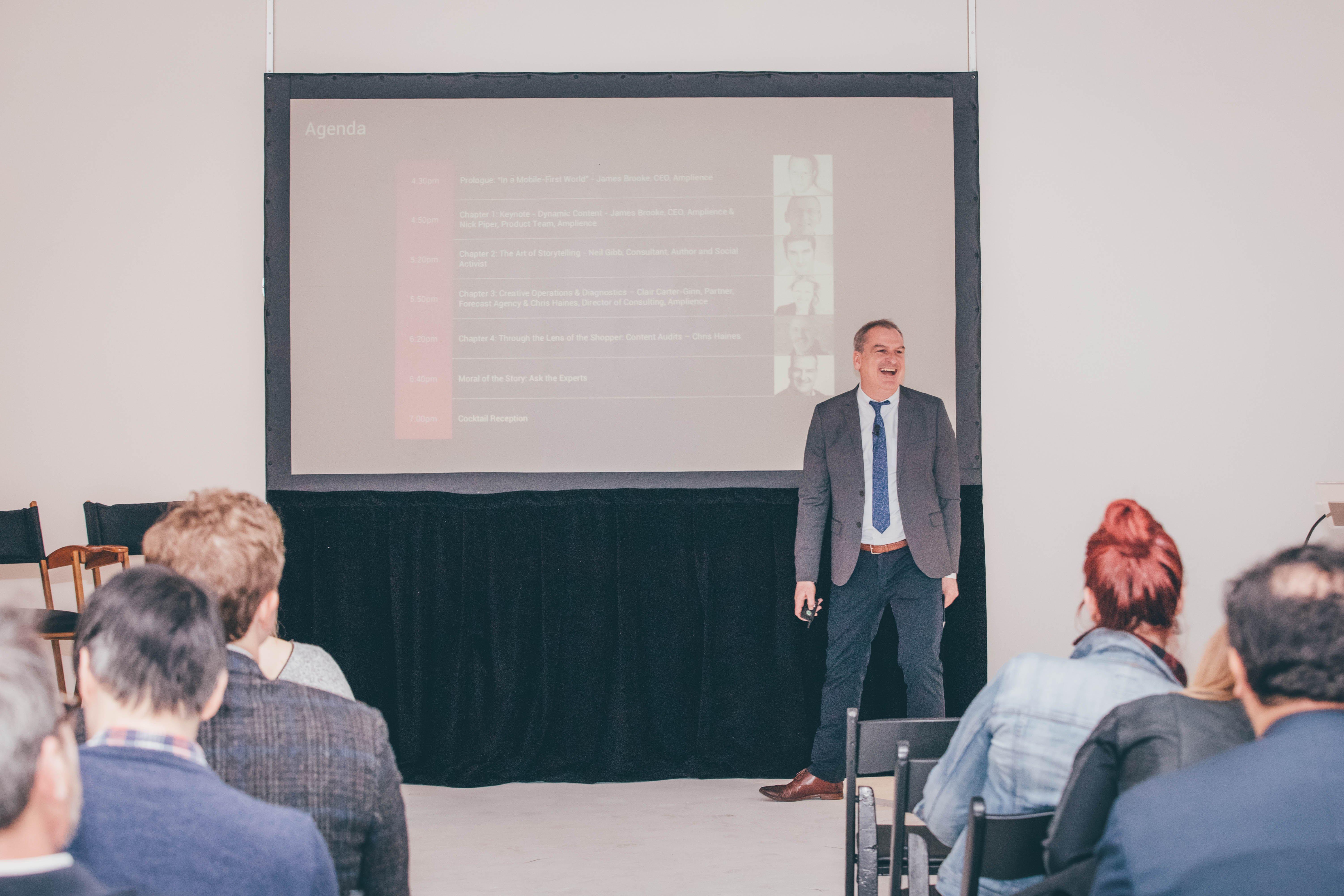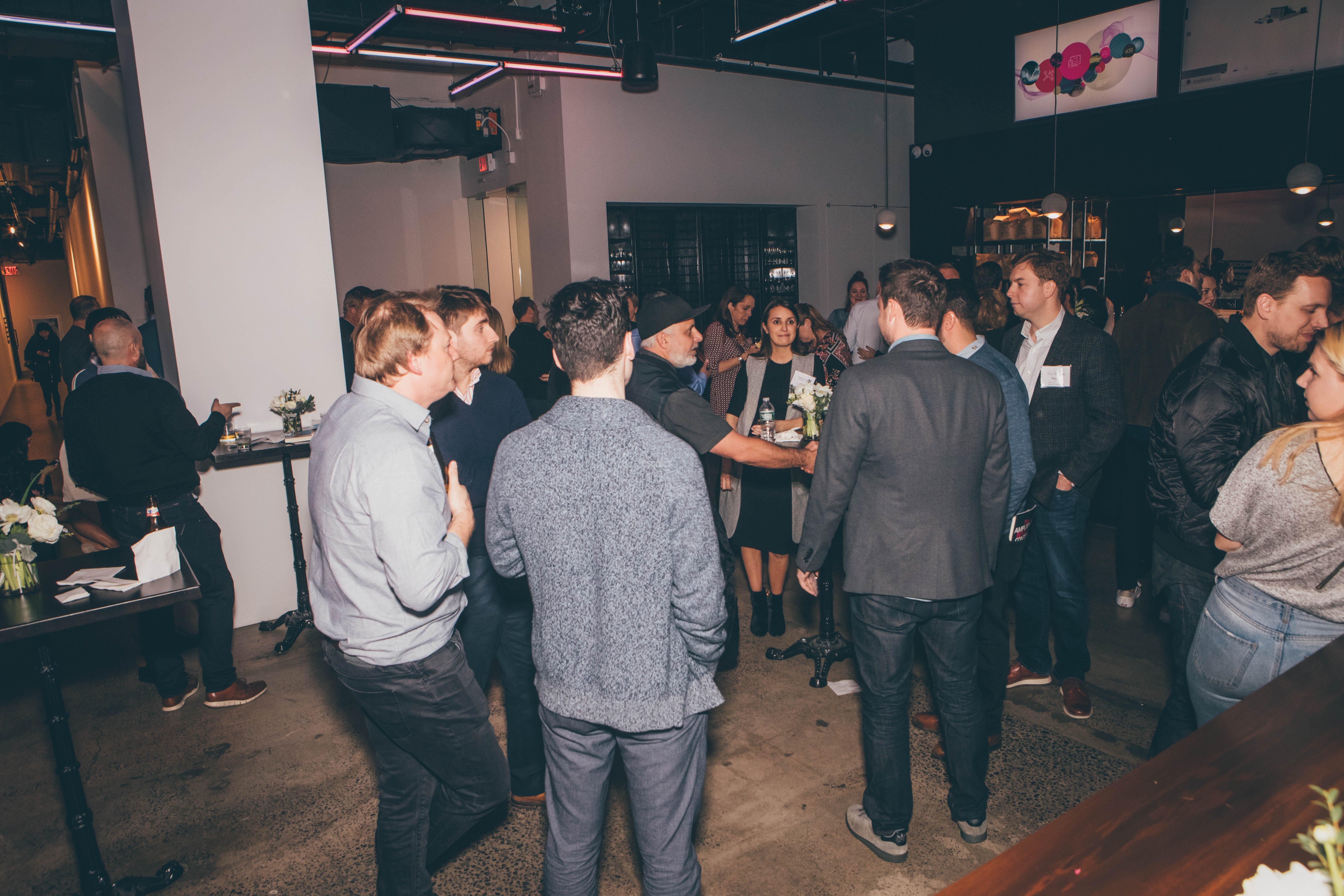 A successful day ended in a Q&A session with the experts, before a drinks reception at Sandbox Studio (sponsored by SAP Hybris and MarTech Advisor) where attendees and presenters enjoyed plenty of networking opportunities.