We know managing your content in Salesforce Commerce Cloud can be challenging. That's why we made it simple.

Localization Features
Create and deliver content in multiple languages and locales using corresponding content items and slots in Dynamic Content.
Learn More

Support for Multiple Sites
Send content to more than one SFCC site from the same Dynamic Content Hub.
Learn More

Content Assets
Map in Dynamic Content items to any custom fields in SFCC content assets.
Learn More

Image Recognition
Identify objects, faces and text within images uploaded to Content Hub.
Learn More
Salesforce Commerce Cloud Integration Made Easy
The integration is designed to reduce the amount of setup that developers are required to do, and to make the process simpler for Dynamic Content users working with SFCC.
To find out more visit the Salesforce Commerce Cloud integration page on the Dynamic Content site here.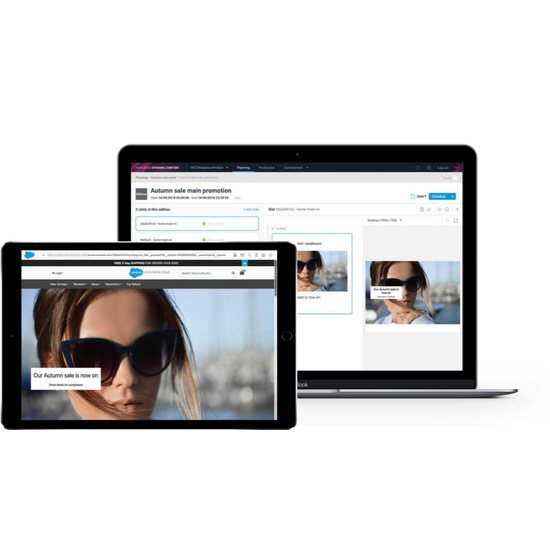 Salesforce expands Commerce Cloud with new platform tools for embedding smart, personalized, and connected shopping experiences anywhere.
Read Release