L2 is a member-based business intelligence firm that benchmarks the digital performance of brands. L2 data and insights help brands identify digital strengths and weaknesses, hold internal teams accountable, and inform capital allocation decisions.
As part of our partnership, we're able to use L2's research to help our customers understand the performance of their digital content, and provide meaningful insights to drive improvements. We have also supported L2's research, particularly into the challenges that retailers face when localizing their digital presence.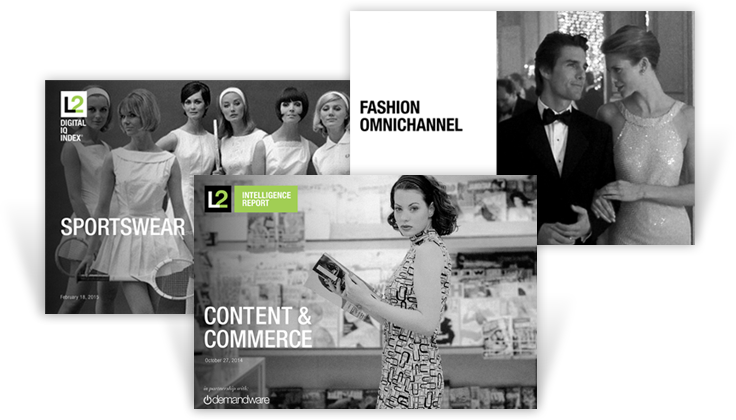 Our Localization Intelligence Report with L2
In this Amplience-sponsored report, L2 reveal the results of their assessments of 67 leading global brands, in an attempt to understand what makes retailers succeed on the global market. With some brands focusing on localizing content, and others choosing to standardizing their approach across all markets.
Download the research