Key Benefits

Cost-effectively build and manage complex responsive web and app experiences

Drive sales conversion through inspirational editorial content

Convert inspiration into sales by adding shoppable elements to editorial content

Drive marketing value by making brand content integral to the commerce journey

Improve content team productivity by reducing content production complexity

Synchronize content across iOS, Android and Enterprise Applications

Improve SEO and Google Mobile Test compliance

Maximize content ROI - optimize simultaneously for content Reach, Quality and Agility
L2, a leading industry analyst, estimates that less than 3% of visitors ever interact with article and blog content because it lives in a separate content production system, and accessed via separate URLs or sections of the ecommerce shop. This disconnect between editorial content and the core ecommerce journey is the principal reason why the majority of visitors overlook editorial content.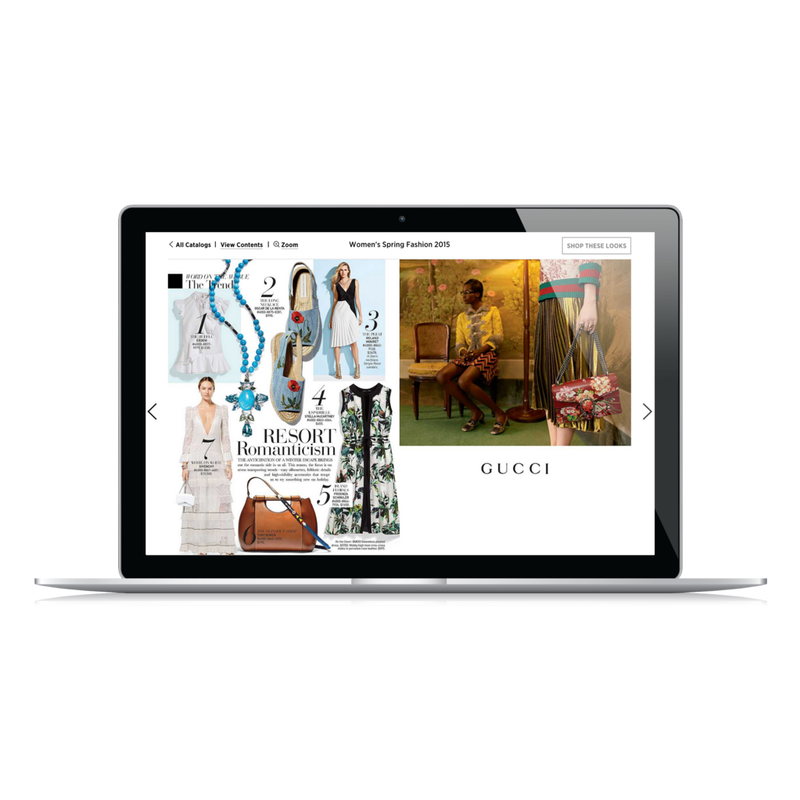 Similarly, rich inspirational content, which requires live product data and integrated calls-to-action like 'buy now' buttons, is complex and expensive to build. This is the case especially when you are building not just for a single desktop version, but also for other responsive breakpoints, App experiences, and international locales.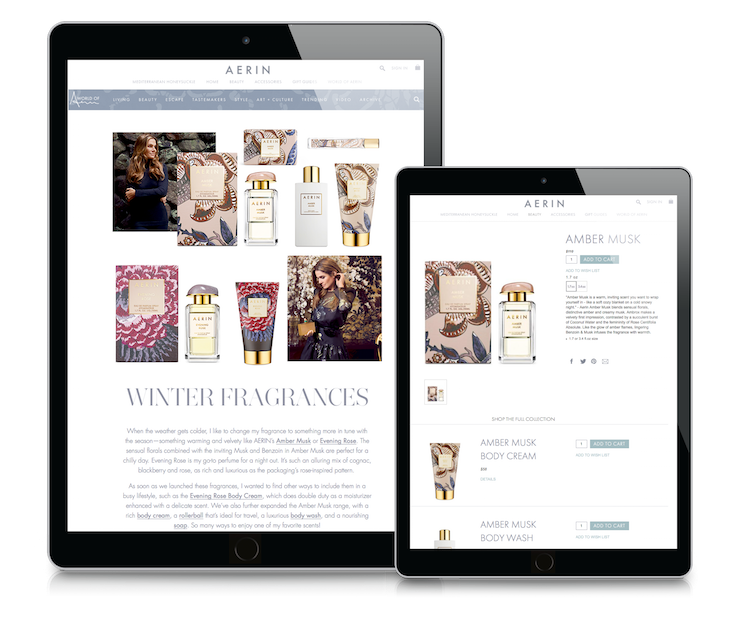 The Amplience Retail Engagement Platform is a content authoring and management solution that is fit for purpose in a visual, mobile, social web where consumers use a variety of devices, browsers and Apps, online or offline, and expect a consistent and coherent brand experience at every touch point.
The solution allows you to integrate editorial such as articles and blogs with rich media and shoppable elements, in order to integrate strong, magazine-type content within the ecommerce journey for improved commercial performance as well as brand engagement.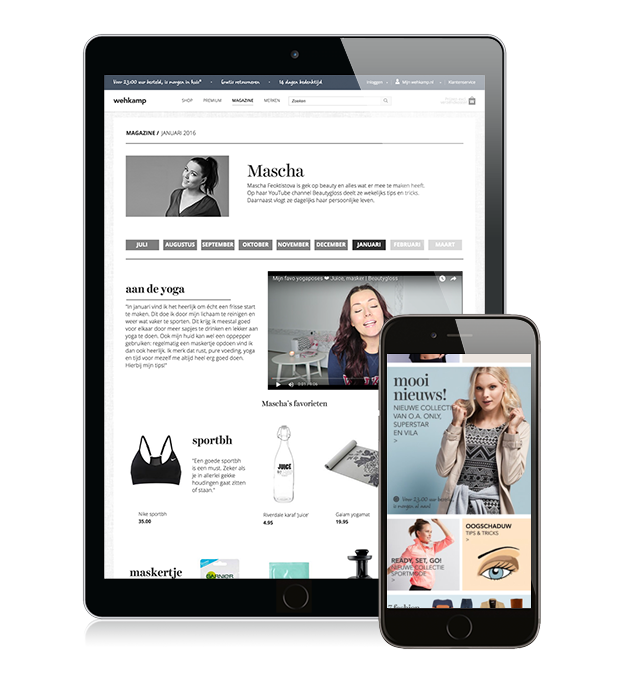 Key Features

Create rich editorial content types; from blogs and feature articles, to 'shop-the-look', look-books, carousels, content panels and grids

Straightforward non-technical editing interface enables the rapid creation of complex content types using a simple Big Content Application interface

The Content Hub APIs drive content into every channel and render it appropriately for each responsive breakpoint

Device and channel neutral content output enables delivery to iOS, Android and Enterprise Applications

Integrate other data sources like live product data

Support for modern Javascript frameworks like Angular, and Isomorphic frameworks like React

Support for Open Standards like JSON Schema and JSON-LD, built in

Support for Handlebars and other standard templating engines