Why Sweaty Betty chose Amplience
"We've been able to create a really stunning site that completely immerses customers as they explore. Conversions are up 8%, revenues 27% and bounce rates have fallen 28%."

Nicola Huet

Former Director of Digital, Sweaty Betty
Sweaty Betty's site redesign was focused on conversion, content and community, with the introduction of detailed editorial pages and interactive imagery. This new site led to a growth of 27% for Sweaty Betty, and a conversion rate increase of 8%.
Increase in conversion rates
Conversion to product page
Reduction in media production times
Challenges
The focus for Sweaty Betty wasn't just commercial: "We really wanted to focus on the content of the site and foster the brand experience, at the same time improving conversion and ironing out usability issues," said Nicola Huet, Former Director of Digital.
"SweatyBetty.com is where our customers go to learn about the brand as well as the latest fashions and developments in sports apparel."
The challenge for Sweaty Betty was creating a site that would serve their community, while also presenting the inspirational content and imagery that the brand is known for.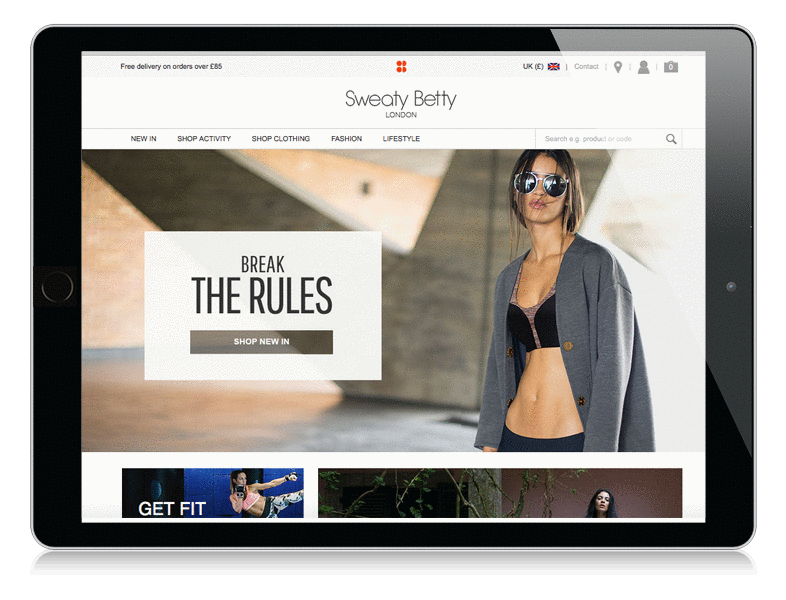 Solution
Sweaty Betty deployed the Amplience Dynamic Media to help it manage the use of rich visuals across key elements of the site from homepage through category pages, including editor's product picks, and outfit ideas.
Now creating and scheduling interactive and eCommerce-enabled content can be completed in-house without the need for front-end developers.
Nicola Huet: "Amplience provided a way to link beautiful, detailed content with commerce and the results since redesign speak for themselves."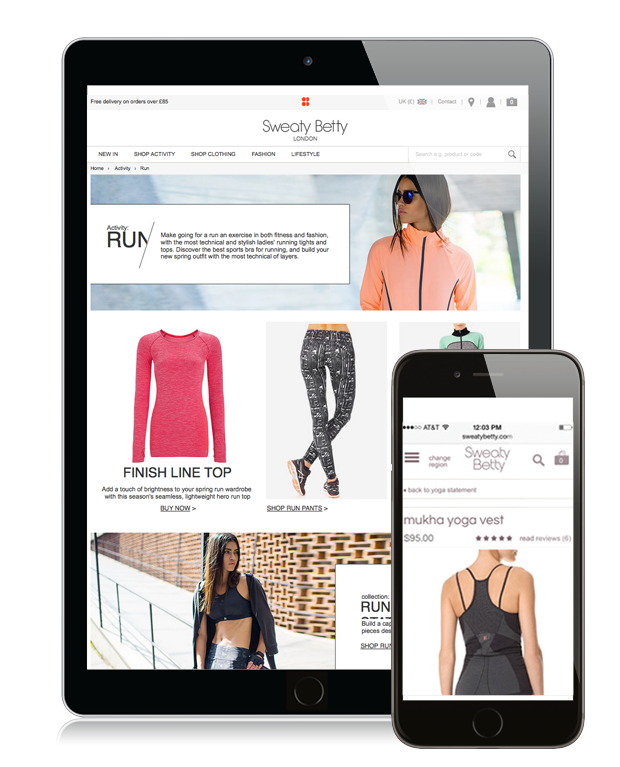 Results
Using Amplience Dynamic Media allows Sweaty Betty employees with a small amount of HTML knowledge to create and schedule campaign content in half the time it took them before Amplience.
As a result of this, Sweaty Betty have enjoyed significantly reduced media production times, as well as reduced image management costs.
On top of this, the use of rich engaging content has led to a reduction in bounce rates of 28%, and an increase in conversions to product pages up to 10%.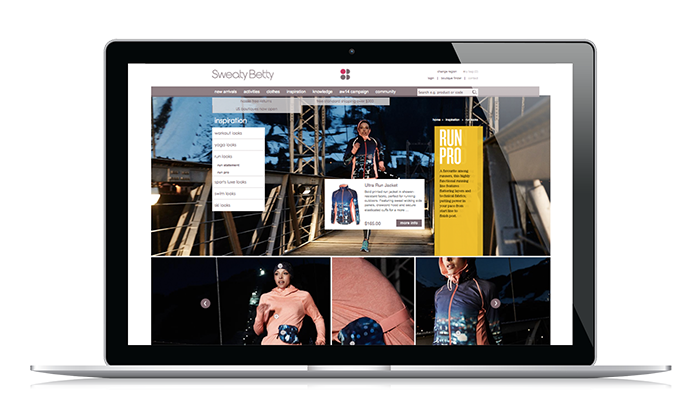 Sweaty Betty Case Study (PDF)
Learn more about Sweaty Betty's success with the Amplience Dynamic Media
Download