Why NELLY chose Amplience
"We've been very impressed with Amplience solutions and the project team. They've been highly attentive to our needs, and we've already been able to benefit from the solution's speed and efficiency. As a leading commerce solutions provider, Amplience has a clear roadmap for future features and improvements that align to our development plans. This has greatly helped us, providing a clear timeline for NELLY to develop our own customer engagement strategy in tandem."

Henrik Palmquist

CTO
NELLY is no stranger to the challenging pace of the industry. However, to fully realize its potential the brand needed a rethink of its content production strategy. A series of disparate systems managing different parts of the production process limited its speed to market. Only an integrated, agile solution would allow NELLY to scale with its ambition.
Fast and reliable delivery of NELLY & NLY Man media assets
Easy administration of assets and formats within the business
Professional collaboration between NELLY & NLY Man and Amplience
Challenges
In the age of fast fashion, shoppers expect the latest styles to be accessible to them immediately, they'll shop based on the retailer that can provide the latest. Therefore, today's businesses' digital content must keep up with the pace and move even faster than before. For online-only retailers like NELLY, it is essential that rich media, such as interactive product images, can be created and delivered rapidly to the consumer to capitalize on the style of the day.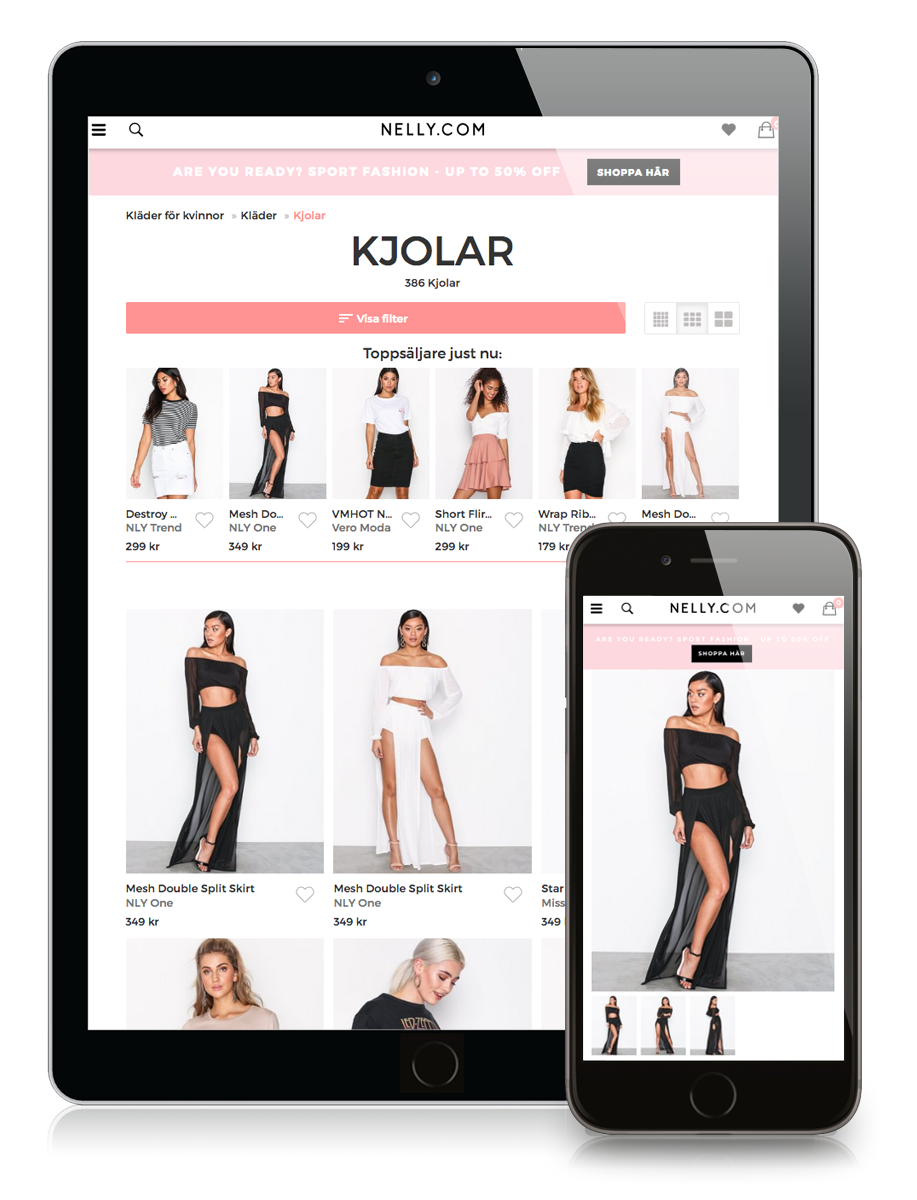 Solution
NELLY chose Amplience solutions for its superior functionality, ease of use and comprehensive features set. The solutions would allow it to move away from a dislocated production cycle and put in place a single, consolidated process from creation to delivery. Another critical requirement for NELLY, was to work with a partner who provided a good level of communication and support, something previously lacking from their legacy provider.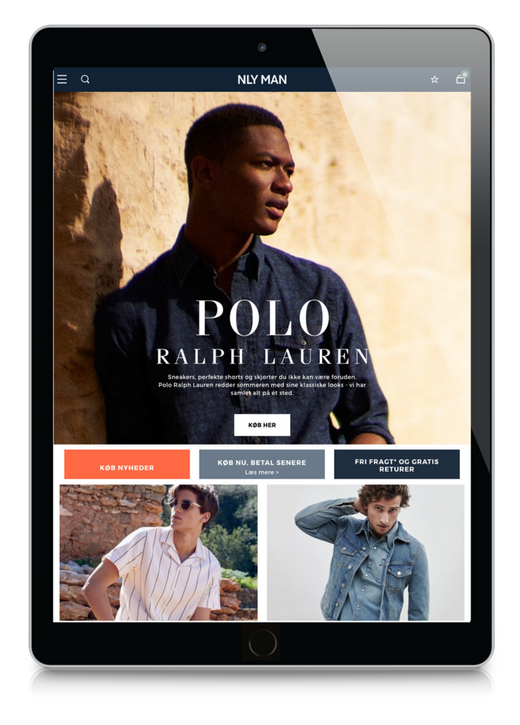 Results
NELLY's teams can now quickly access all of its image assets from the cloud. From here, they can be quickly adapted and delivered when the need arises. In today's ever-changing market this functionality is crucial for responding to the latest trends with engaging content.