Why John Varvatos chose Amplience
"Working with Amplience, Salesforce Commerce Cloud and Accenture Interactive allowed us to start from scratch and transform our web presence into a highly-functional, engaging, profitable site in only six months - a truly remarkable feat. With the help of this trio of vendors, we're now able to present a web presence we are proud of and that truly reflects the quality of our brand."

Jennifer Scruggs

Former Director of eCommerce, John Varvatos
John Varvatos is a leading provider of men's designer clothing, shoes, accessories and fragrances. The company has 18 boutique locations across the U.S., Bangkok, London, Mexico City and Toronto. The eCommerce site was recently overhauled to address previous challenges and elevate the user experience across markets.
months to transform its entire eCommerce business
Increase in sales on record sales day
Page load speed, despite increase in richness
Challenges
The John Varvatos web team began work on an ambitious website launch, moving from outsourcing the bulk of its website services - from development to image management to customer service and beyond - to managing it in-house with a small team.
It was critical for John Varvatos to ensure a compelling and consistent user experience across desktop, tablet, and mobile, combining an appropriate mix of content and commerce while working with a web team of only four people.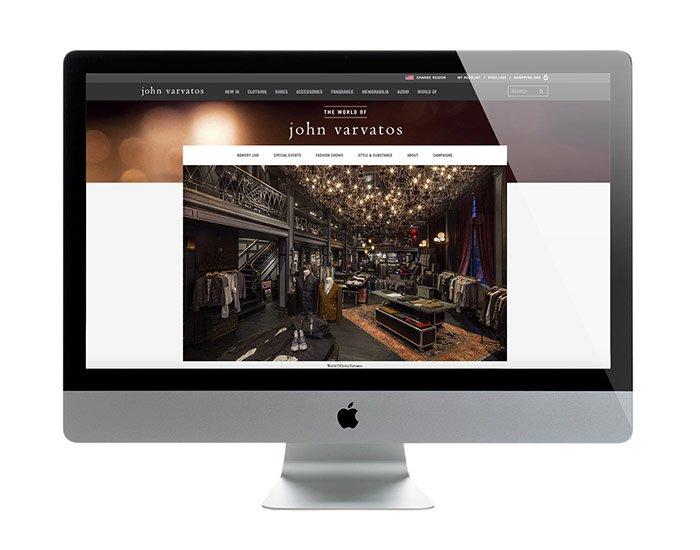 Solution
John Varvatos employed the Amplience Dynamic Media solution to build online experiences that work across all devices. Onboarding the Dynamic Media was a quick, seamless process, allowing image maintenance to be managed by staff with no prior asset management experience.
John Varvatos's integrator, Accenture Interactive, was able to use Amplience and Salesforce Commerce Cloud's responsive design capability and flexible architecture to rapidly deploy a mobile-first, responsive site.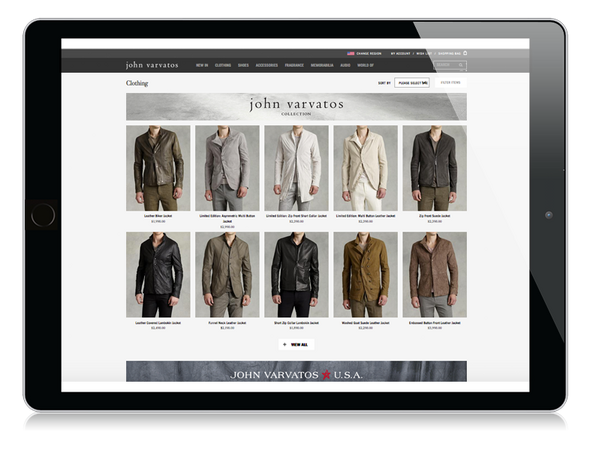 Results
Media production and delivery times have been slashed from days to hours, while ensuring that each content experience can be built once, then automatically rendered and optimized for every channel.
The optimization of delivery networks and automatic device rendering Amplience provided ensured that John Varvatos's site offers both dramatically improved image and page load times, and an outstanding customer experience.
Product pages are now richer and more engaging on any device, but load almost twice as fast as before.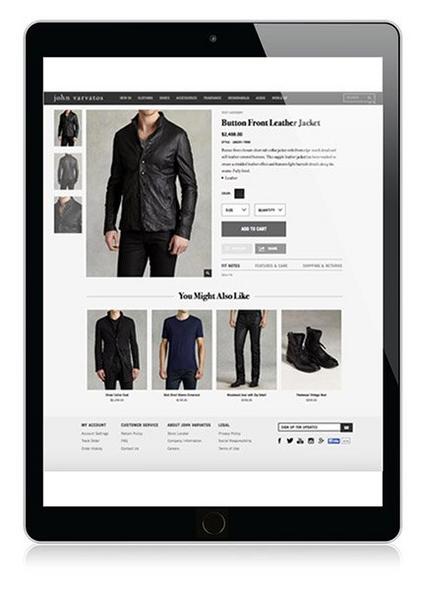 John Varvatos Case Study (PDF)
Learn more about John Varvatos' success with the Amplience solutions
Download