Why Halfords chose Amplience
"We can now promote more products across high traffic pages, delivering a more engaging site experience across mobile and tablet devices. We can see exciting future developments in mobile commerce, a key area of our business."

Jon Asbury

Former Channel Development Manager, Halfords
Halfords has replaced static promotions with interactive media content, boosting click-throughs and conversions. Campaigns can be changed or updated whenever required at no additional cost, drawing on insight from the Amplience solution's built-in analytics.
increase on click-throughs on promotional areas
Increased control over online promotions
More engaging site experience
Challenges
Halfords were looking to promote more products across its high traffic pages. The aim was to create an experience that was engaging across mobile and tablet devices.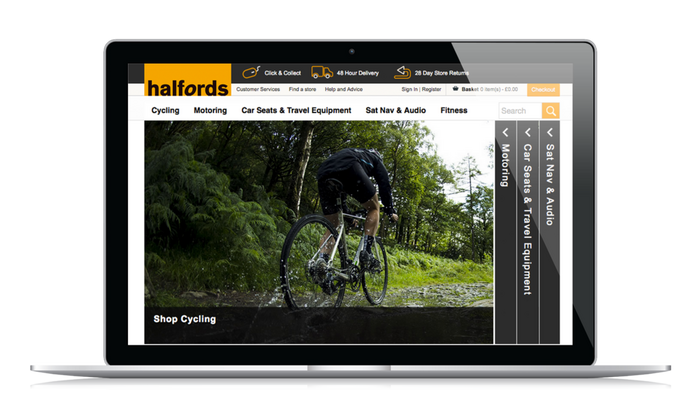 Solution
Halfords uses Amplience's closely tailored templates. This ensures that images, text and call-to-action elements with data driven merchandising feeds can be combined, creating new promotional content modules in minutes - and without technical intervention.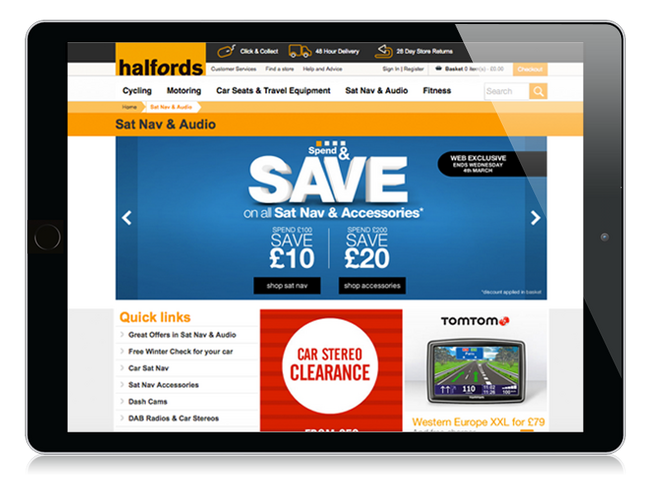 Results
As a result, Halfords category managers now have complete control over online promotions, refreshing and updating interactive media content modules as often as they like. On Halfords landing pages, click through rates on promotional areas have increased up to 300%.