Senior Software Engineer
Employment Type:
Full time
We're here to rid the world of bad shopping experiences.
It's a bold aim, and one that needs both a dynamic team and a very different way of working.
That's why we want people who can weave their unique skills, experience and character into a global team that learns, shares, grows and succeeds together.
Our people are all stewards of the business, helping us to win through care, commitment and conviction – and in return we open up a whole new world of flexibility around where, when and how you work.
It's an exciting time to be part of Amplience. We have new leadership, new goals and new opportunities. So let's find out where you fit in…
And if you're still wondering what we actually do…

Amplience is the AI Content company that brings together data, performance insights and generative AI. We help 400+ of the world's biggest brands, from Liberty and Mulberry, to Argos and Crate & Barrel, deliver persuasive content for every shopping context, fuelling truly personalized and connected experiences.
 

About the Tech 
We believe it's important to use the right tool for the job so in our stack we have a variety of tools, languages, and frameworks.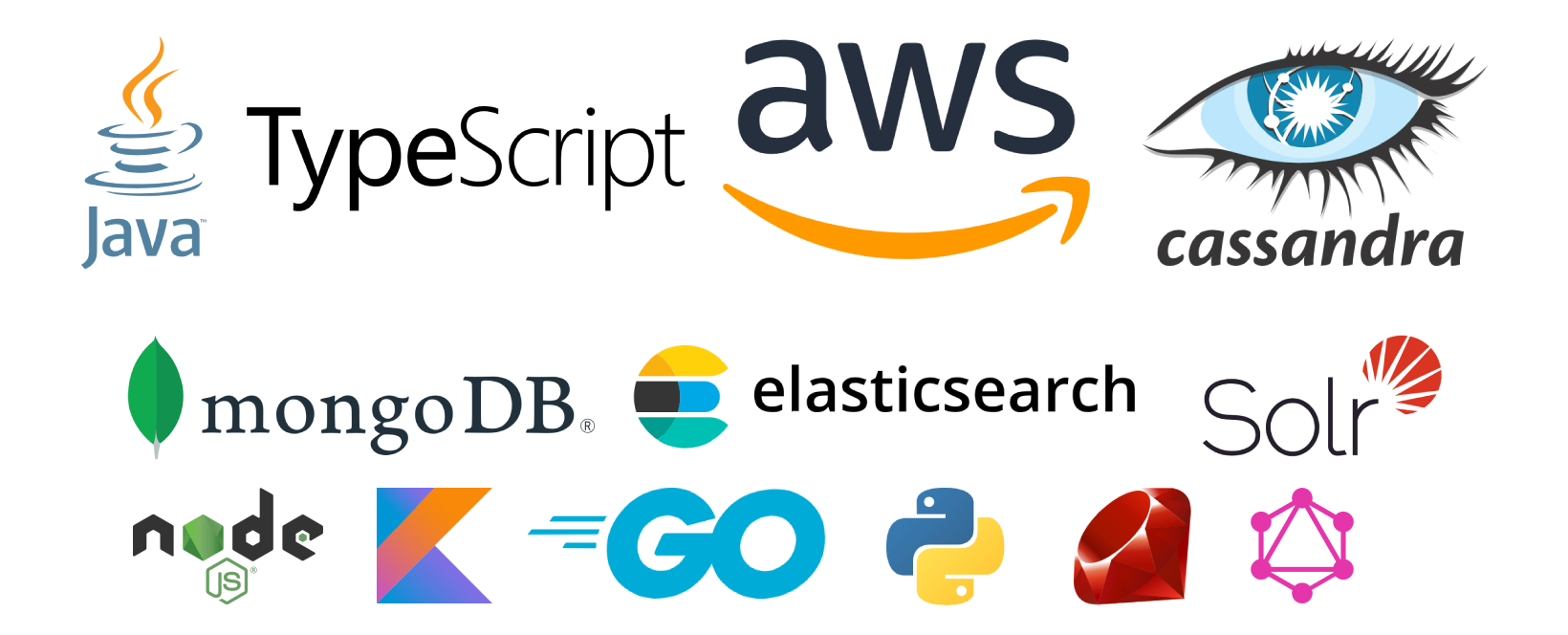 Infrastructure  | Amazon Web Services, CDK and Cloudformation
Compute  | A mix of serverless, containers, and EC2 instances depending on the workload
Data  | MongoDB, Cassandra, DynamoDB, Solr, ElasticSearch , SQL
Languages   | Java, TypeScript, Python, C++, Golang, Ruby  
Key Responsibilities
At a high level, we're a SaaS product company and we build services that major retailer and high street brands rely on to create, manage, and serve their content online. That means we have some juicy engineering problems to solve. On the one hand building high performance, zero-downtime edge services that serve more that 4 exabytes of images, video and content each year, and on the other hand we have complex information management and coordination problems to solve so brands can plan and execute their campaigns quickly and reliably.

Our teams are distributed, cross-functional, and self-organising, and they're responsible for planning, designing, building, testing, and deploying the services they work on. We believe in using the right tool for the job, so we have a variety of tech used in different situations, like Java, Typescript, Cassandra, MongoDB, DynamoDB, etc, all on AWS.

You'll also:
Write clean, high quality code using practises like TDD, SOLID principles, and pair programming.
Use Continuous Delivery and Infrastructure as Code techniques to make building, deploying, and managing systems easier, faster, and less error prone.
Learn, debate, and then apply the latest technology and techniques to solve serious engineering problems.
Continuously seek to incrementally improve the tools, techniques, processes, and practices you use everyday.
Help build cloud-native systems in AWS.
Make sure our systems are reliable and scalable.
Skills Knowledge and Expertise
We're looking for someone with commercial experience that has a deep passion for software engineering; someone who is excited to learn and someone who will be a great team player. 

We would particularly love you to apply if:
You have experience building highly-available, testable, cloud applications and services.
You have strong knowledge of Java, Typescript, or other modern languages.
You enjoy working in a team to solve problems together.
You are eager to learn, try out new technologies and keen to share what you know.
Benefits
Competitive salary
Flexible working arrangements
Discretionary bonus scheme
Company pension scheme
Enhanced maternity & paternity policies
Extra holidays once you've been with us for a while
The option to purchase additional holidays
Charity / volunteer days
Life assurance policy
Ride to work scheme
Season ticket advance loans
About Amplience
Amplience is an API-first, headless CMS and DAM in one: a unified platform for commerce content that does everything you need it to. Organize, find and enrich all your assets from a central library. Optimize and automate your product media, images and videos.
Plan, schedule, produce and deliver customer experiences. Do it all from the same platform.
And do more of it. Better, and faster, than ever.
Our Hiring Process
Applied
Screening
1st Round Interview
2nd Round Interview
Hired
Not quite right?
Register your interest to be notified of any roles that come along that meet your criteria.
Register Your Interest