Since its launch in 2005, Vince Camuto has become a multimillion dollar trendy global lifestyle brand featuring more than 35 categories including shoes, handbags, fragrances and ready to wear. As the company grew so did the eCommerce side of the business, which presented a new set of challenges for the brand. Realizing it would soon outgrow the limitations of its web platform, Vince Camuto began looking for a solution to its unique problems.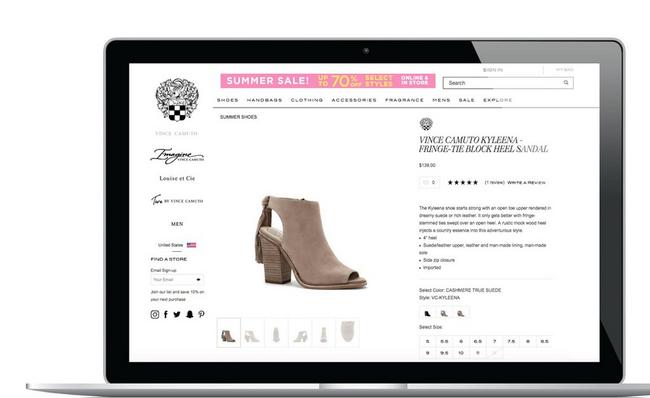 Originally utilizing a legacy dynamic media solution, the brand was challenged when it came to scale and agility from an image management perspective. The forward thinking fashion company needed a tool that would help lay the framework for future growth and enable the brand to make better use of its image library to create rich and responsive experiences for shoppers. In addition, Vince Camuto wanted to ensure shoppers could view its website from any mobile device or operating system.
Amplience stood out as a natural partner for Vince Camuto's needs. The Content-as-a-Service platform, which seamlessly integrated into the brand's existing eCommerce platform, provides a complete solution for digital content and media production, eliminating the need for developer resources to manage visual imagery and dynamic media needs. Implementing the Content-as-a-Service platform has enabled Vince Camuto to be much more creative, dynamic and explore new imagery options. In addition, Amplience's ability to ensure a seamless experience across platforms and devices has been another critical benefit for Vince Camuto.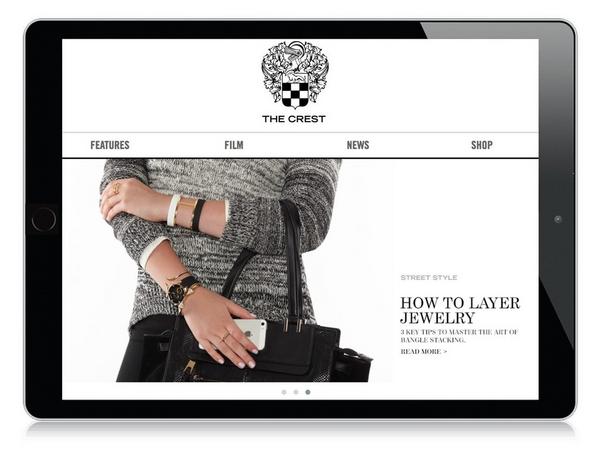 Download this case study to read more about Vince Camuto's partnership with Amplience, and you can also check out more information in this recent Retail TouchPoints interview with Vince Camuto's SVP of ecommerce, Diana Takach.
Back to top