Brands struggle with localizing their content and commerce strategy in different regions due to limited resources, according to a recent report published by L2. This is lack of resource means that retailers are unable to produce content that is targeted and relevant to a local audience.
This is largely down to the struggle between centralizing brand imagery, and localizing content. To effectively localize content inevitably requires high translation costs, which can spiral out of control if brands publish content at a high frequency. Utilising UGC (User Generated Content) as part of a brand's localisation strategy is currently a missed opportunity for brands.
User generated content, particularly images, is "a cost-effective means for global brands to provide relevant, local content on their regional sites" (source?). With this in mind brands should encourage local marketing teams to take control of their region's social media strategy and leverage the content driven from that channel to localise the online experience for that specific region.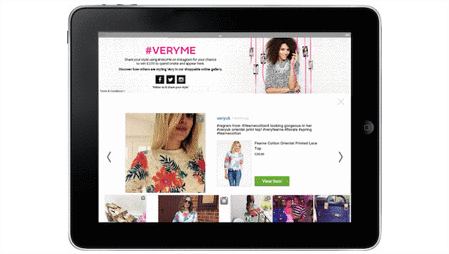 Very.co.uk uses user generated content as a media wall to drive commerce activity
Across retail the benefits of UGC are mostly untapped. Its been commonly stated for a while now that consumers find UGC more authentic and that it affects conversion rates positively, in particular ratings and reviews, but the same concept applies to social proof and imagery – the idea of seeing someone else who has bought an item and wearing it in front of the consumers eyes, engages and inspires shoppers to buy the product. The rapid growth of social platforms such as Instagram and the unboxing of videos on Youtube has made the idea of sharing products and their excitement around them more appealing to customers.
Therefore it seems strange that few brands haven't started to leverage UGC content to localise the online experience. It's a relatively easy place to start, once you have the tools in place. It's already low-cost as imagery, and it is already mostly translated.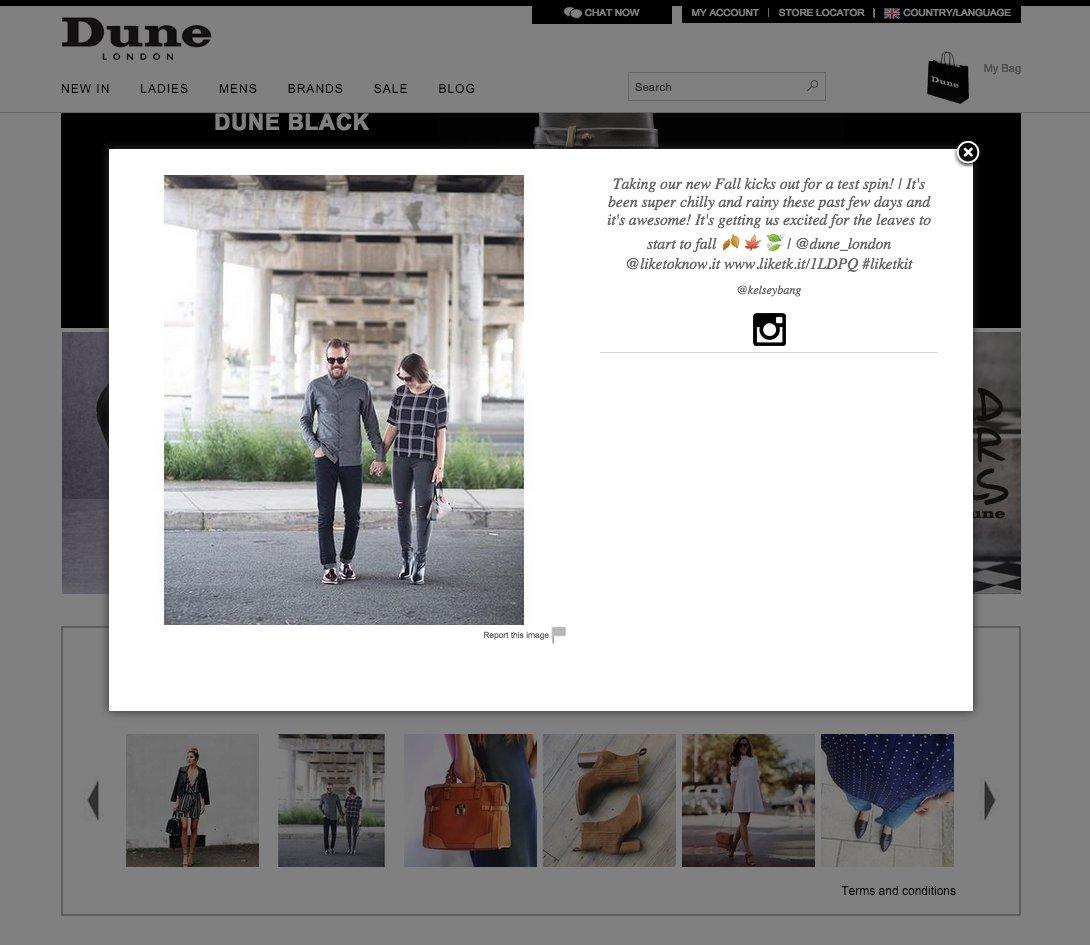 Dune frequently update its user generated content carousel with new user images
The flip side to this might be that in new markets it's hard to find those crucial local advocates who can start building a buzz for your brand in a new country. But do brands lose much by showing user generated content from other countries? Is a Brazilian going to be put off by seeing a Canadian using a product rather than another Brazilian?
Either way, in trying to project a global brand, localizing user generated content seems like a quick win for retailers, and one that they need to start.
With the right tools, user generated content is easy to uncover and incorporate into local sites. To discover how Amplience can help you do this, take a look at our solutions on our website.
Back to top