With over 60% of B2C businesses increasing their content marketing spend in 2015, Videos will become a core component of an integrated content and commerce experience. This is driven by consumer demand for richer content and by a dramatic reduction in video production costs.
That video has become an imperative for online retailers is clear not only from our own research and analytics data, but is backed by industry studies from the likes of eConsultancy and L2/Demandware, which clearly articulate that digital experiences that utilize video achieve higher conversion rates and raise average order values.
In addition, because the online store features very high traffic, often millions of visitors per month, relative to brand microsites, which rarely achieve more than 10% of that, the online store provides the perfect opportunity for marketing teams to gain exceptional reach for their brand content by integrating it into the main ecommerce pages.
This approach simultaneously delivers on marketing's goals for the brand – driving substantial increases in awareness and engagement, while also lubricating the commerce journey to deliver sales uplifts.
And, with high-quality brand video being still relatively expensive to produce, exposing this content to a wider audience generates a much more attractive content Return on Investment (ROI).
However, uniting content with commerce can be difficult, partly because of organizational separation – marketing and commerce teams rarely share the same objectives, but mainly because disparate systems are used to produce and publish marketing content, and provide the core shopping experience. If online retailers can overcome the organizational hurdles and successfully unite systems and workflows to unify content with commerce, then they will realize huge benefits.
In this blog we will explore some of the ways retailers can integrate video to maximize ROI. Then in our next blog, we shall examine the role of shoppable media as a core component of your content and commerce strategy.
Building an emotional connection
In today's Visual, Mobile, Social web, so much of a shopper's emotional connection with a brand relies less and less on what is written, and more and more on visual and auditory cues. Retailers are taking advantage of this to create videos that represent their brand and values, and then place them front and center on home pages and landing pages.
Take this example from Charlotte Olympia on its home page that shows off the Italian craft that goes into its 'Made in Italy' range. As a video it builds emotional resonance that draws shoppers in and shows them all they need to know about the quality and style of Charlotte Olympia's shoes. This kind of video serves to interest and excite customers, prompting them to explore the brand further.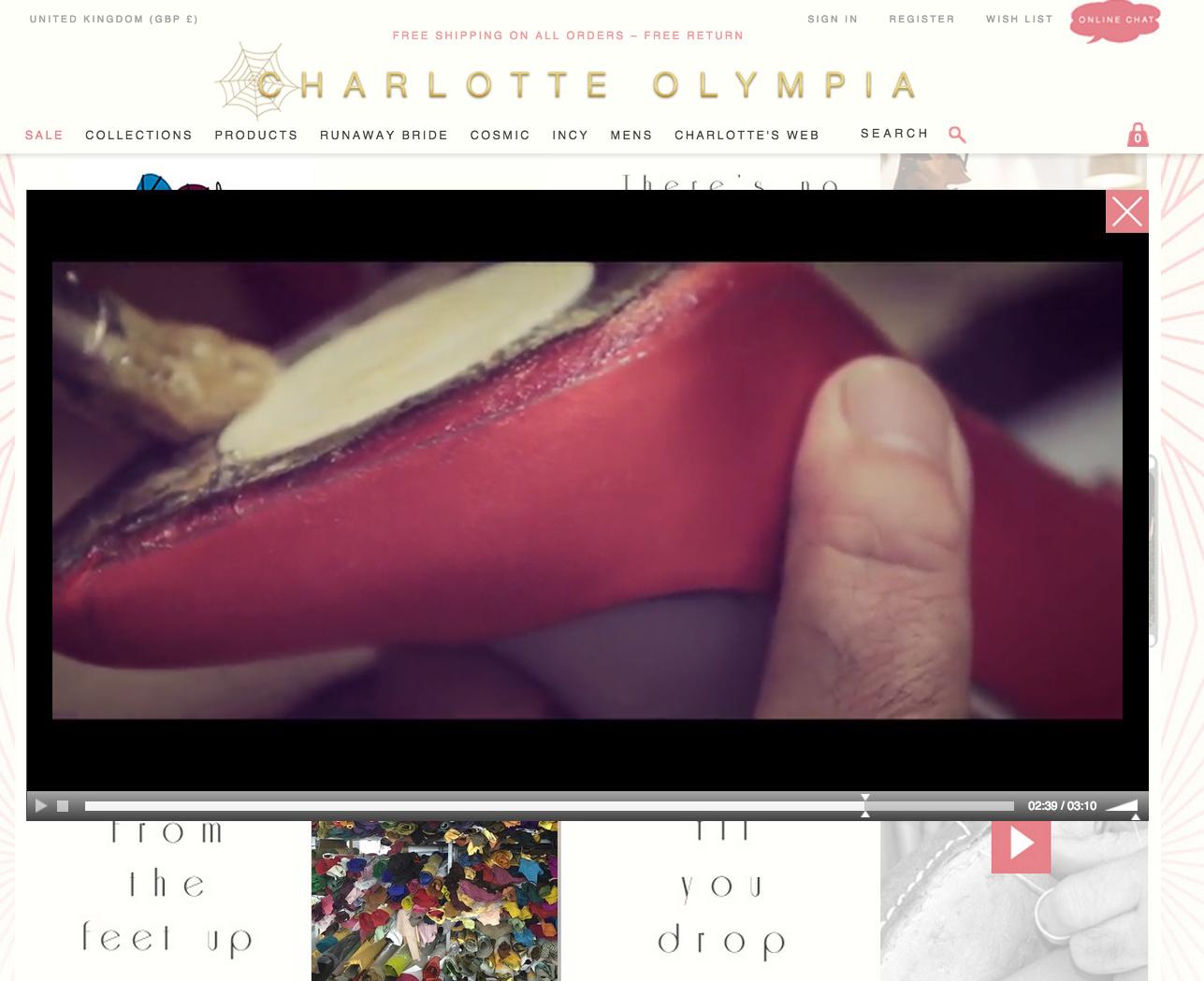 Products in action
Images alone often don't do justice to how a product looks when it is being worn or used. Take clothes: images can give you an idea of color, cut, and texture, but they can't show you in rich detail how something fits and how the clothes fall and move.
These days, a number of brands are creating catwalk style videos that show exactly the quality their customers are looking for. M&S do this well on their product pages, frequently offering shoppers a video of a model showing off how products move when the models well… move themselves!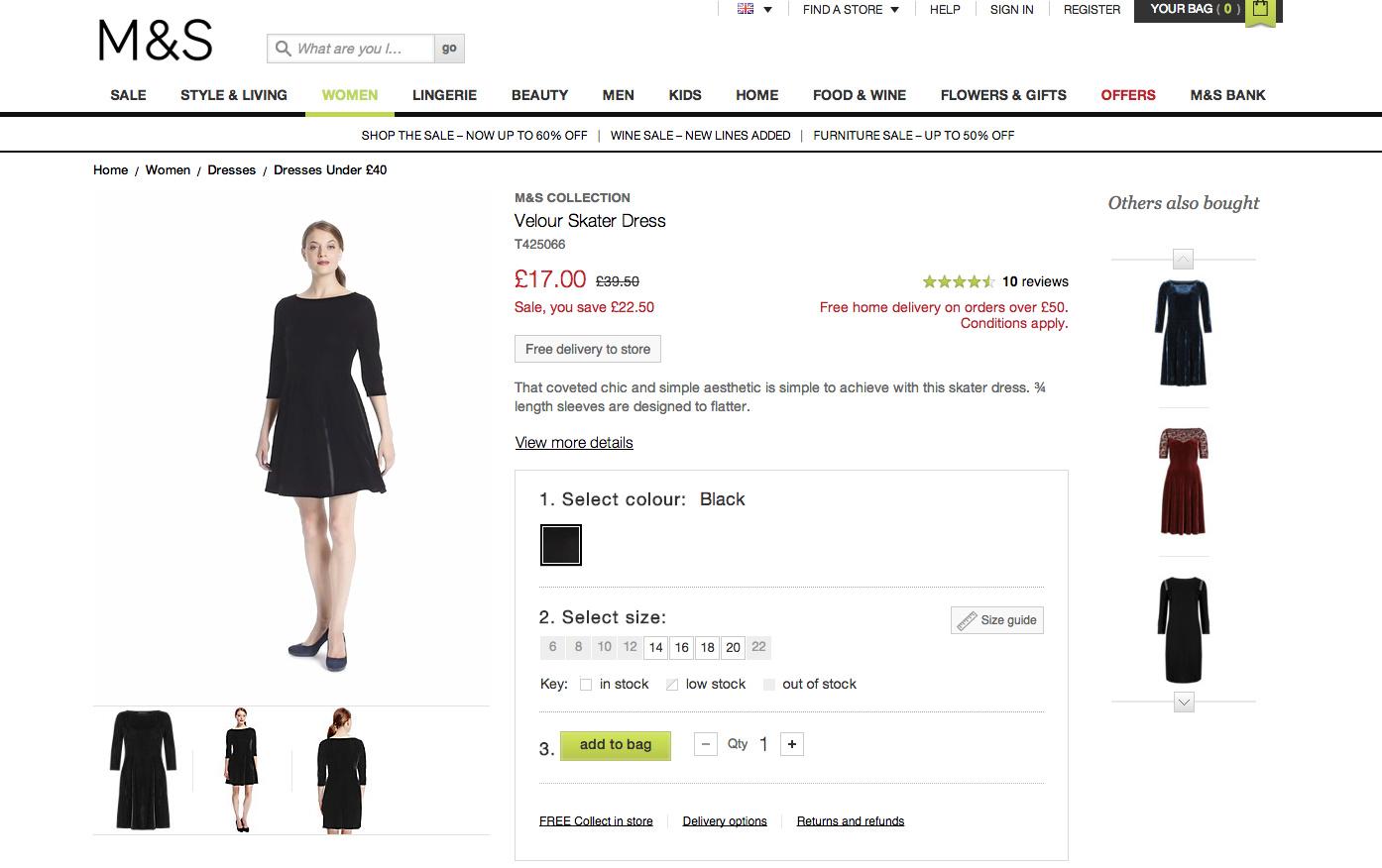 And it's not just fashion that uses this kind of video. Halfords go a step further by providing detailed videos explaining the features of its children's car seats, as well as how to install them.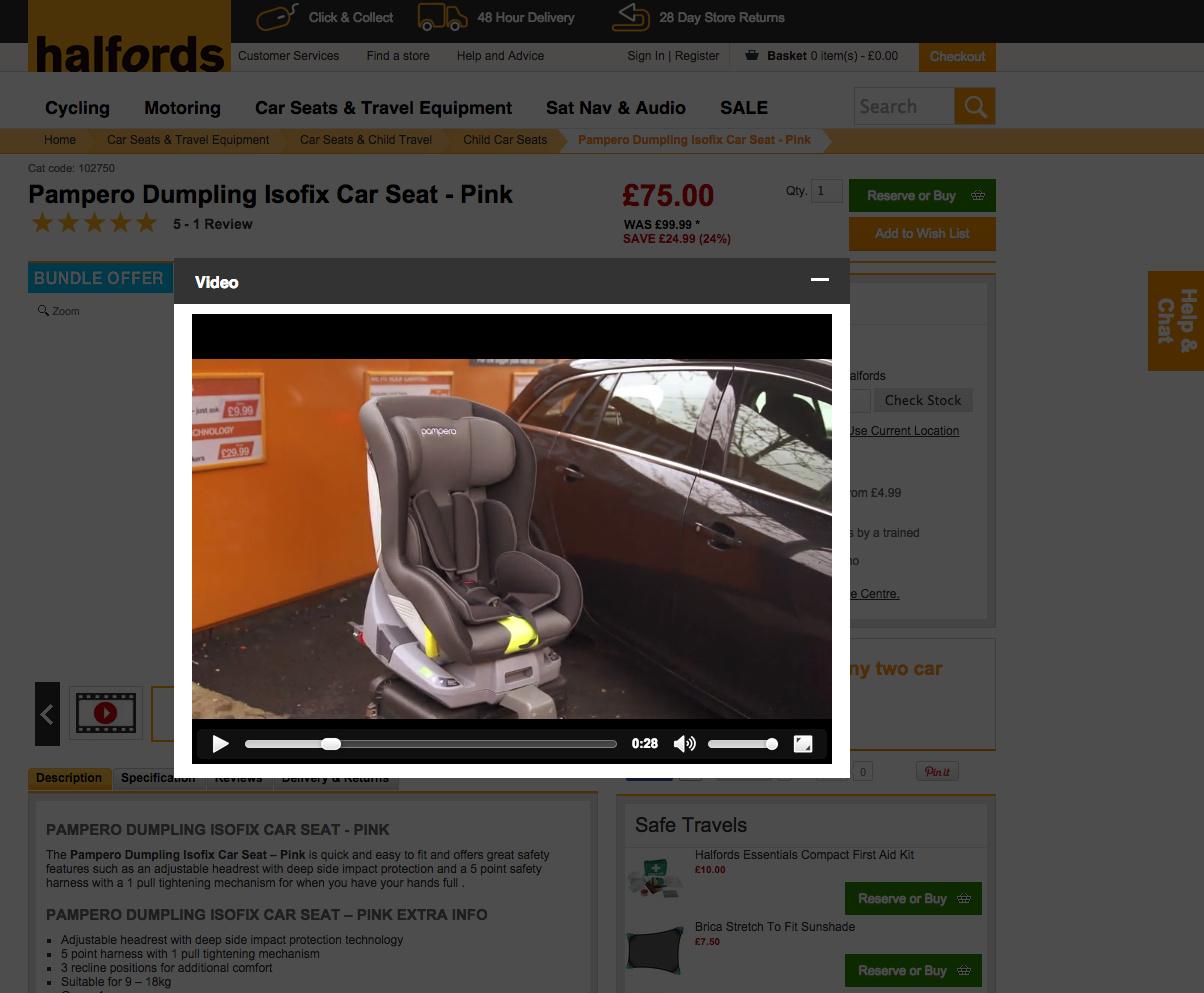 This rich video content gives shoppers a chance to get excited and interested in what each product has to offer. It also gives customers the information they need to make an informed purchase, knowing that their products will arrive looking and working as they expect. Giving this information should reduce returns too, because shoppers can work out more easily if the product serves their needs. In short, videos showing products in action on product pages have incredible value to retailers.
Lifestyle and trend videos
Creating aspirational content that gets customers excited about your products is a cornerstone of retail marketing. Creating rich photographs, and now rich video that projects your brand builds high value content. But it can be hard to integrate this kind of content into an eCommerce site without seeming to interrupt the customer journey.
That's why we're increasingly seeing shoppable content being created and used within the customer journey. Shoppable videos allow shoppers to view your lifestyle videos, get inspired, and then add the products they like directly to their basket. Videos like this can be used as part of editorial content, or used on landing pages to entice shoppers.
L.K.Bennett have turned their guide to the new season into a shoppable video.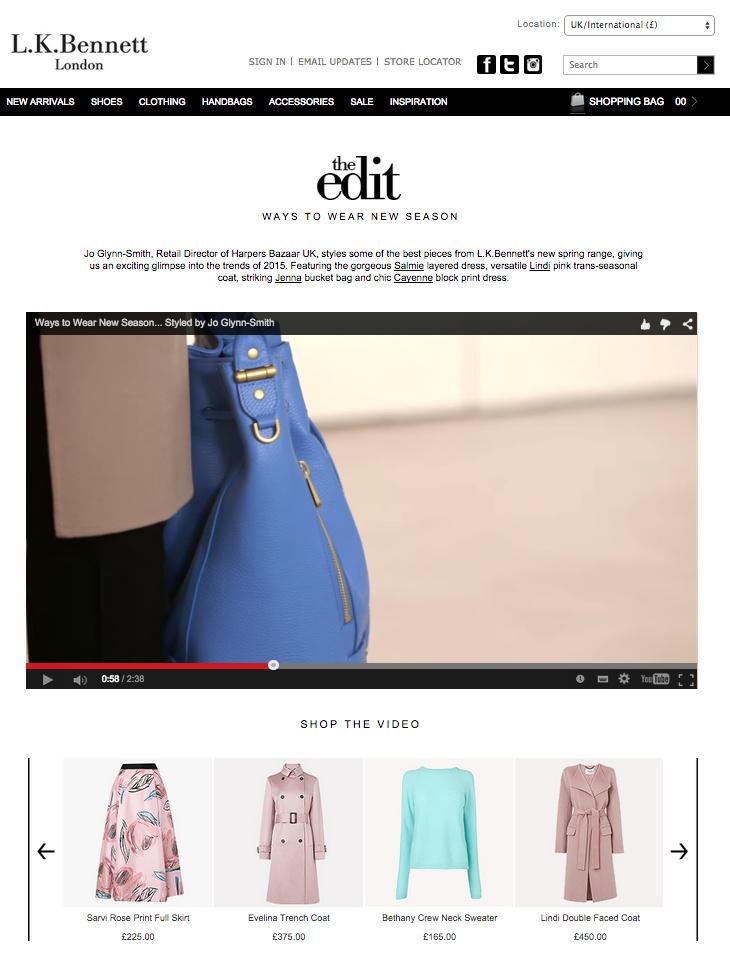 Conclusion
The use of videos is increasing to the point where customers are expecting to see videos whenever they shop. With the increased speed of mobile networks, videos are being watched by more and more users on phones and tablets. It's equally important to create high quality video content and place videos where prospective shoppers will find them and be inspired by them.
Next time: How you can organize your business to unite your video content and commerce strategies.
Back to top