In order to use video effectively across your online presence, there are a number of capabilities that your organization needs. In the first part of this blog, we looked at some of the ways that retailers are using video across their site to improve the customer experience and achieve commercial goals. Now, we're going to take a look at what your organization needs in order to be able to do this effectively and efficiently.
Creating a space to share content
Part of the problem we have seen with retailers who want to build an integrated content and commerce strategy is that the teams managing these areas are separated from each other. With disparate systems, different goals, and different budgets, integrating these teams can be a big upheaval for retailers.
Aside from aligning each team so that they have shared goals, the first, and easiest, step is to provide a shared space for teams to share the rich content that they are producing. This needs to happen for videos, as well as images and other rich content. What your content or marketing team produces can be used by your commerce team, and vice versa. As we discussed in the first part of this blog, typical marketing "lifestyle" content can be used to fuel great commerce experiences. Likewise, product videos can be promoted as part of a marketing strategy.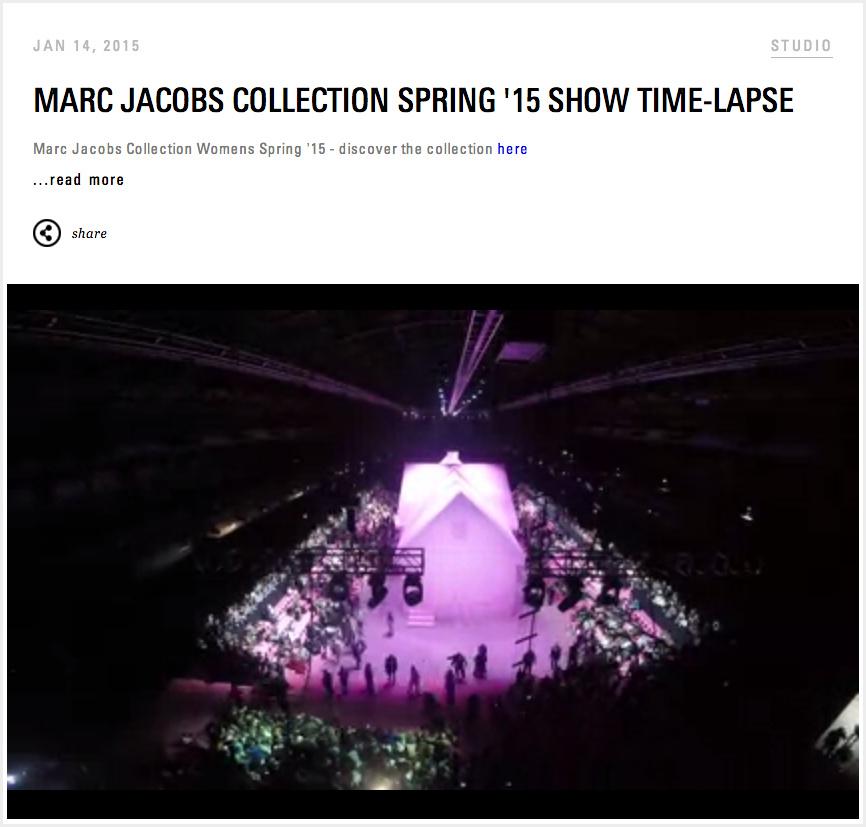 Marc Jacobs uses a lot of rich, engaging videos as part of its content strategy.
Having a cloud-based channel for sharing this content will go a long way to ensuring that each team can use and enhance every video, and generate the maximum return on investment possible.
Uniting the video and eCommerce experience
A bigger problem facing many retailers is that their media production and content management system are not integrated with the e-commerce platform – making it hard to unite brand content with commerce in a way that takes visitors from inspiration to basket.
It used to be thought that the commerce journey needed to be very functional, so any rich content that might distract visitors from their core mission, would have a negative impact on sales. That might have been true in the early 2000, when eCommerce was growing up – and the bar for customer experience was still low, but here in 2015, it is clear that weaving rich brand content throughout the commerce journey actually has a very positive effect on conversions and customer's lifetime value.
Ensuring high quality video playback – on any device and context
It's no secret that eCommerce is becoming increasingly multichannel, and that the customer experience needs to be consistent across all devices. It is therefore unforgivable to have video that doesn't work across desktop, tablet and mobile. In short, you shouldn't see this kind of message, shown in Econsultancy: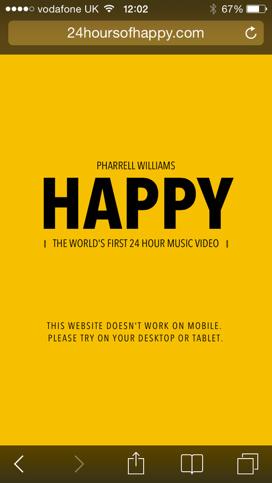 It is crucial to have a Content system that automatically transcodes videos into the many formats that you need to work across all devices is crucial.
Automating the video workflow
If you are pursuing a video strategy that includes producing and publishing videos directly to product pages, then you'll need to automate this workflow as much as possible to avoid creating a huge stack of manual work.
Using a content system that allows you to standardize your content viewers and group product images and videos into a single media set, will enable you to simplify and automate the publication of rich videos. The advantage of using a system in this way is that it will ensure that your videos are published in the correct format, and by grouping through SKUs will ensure consistency and accuracy.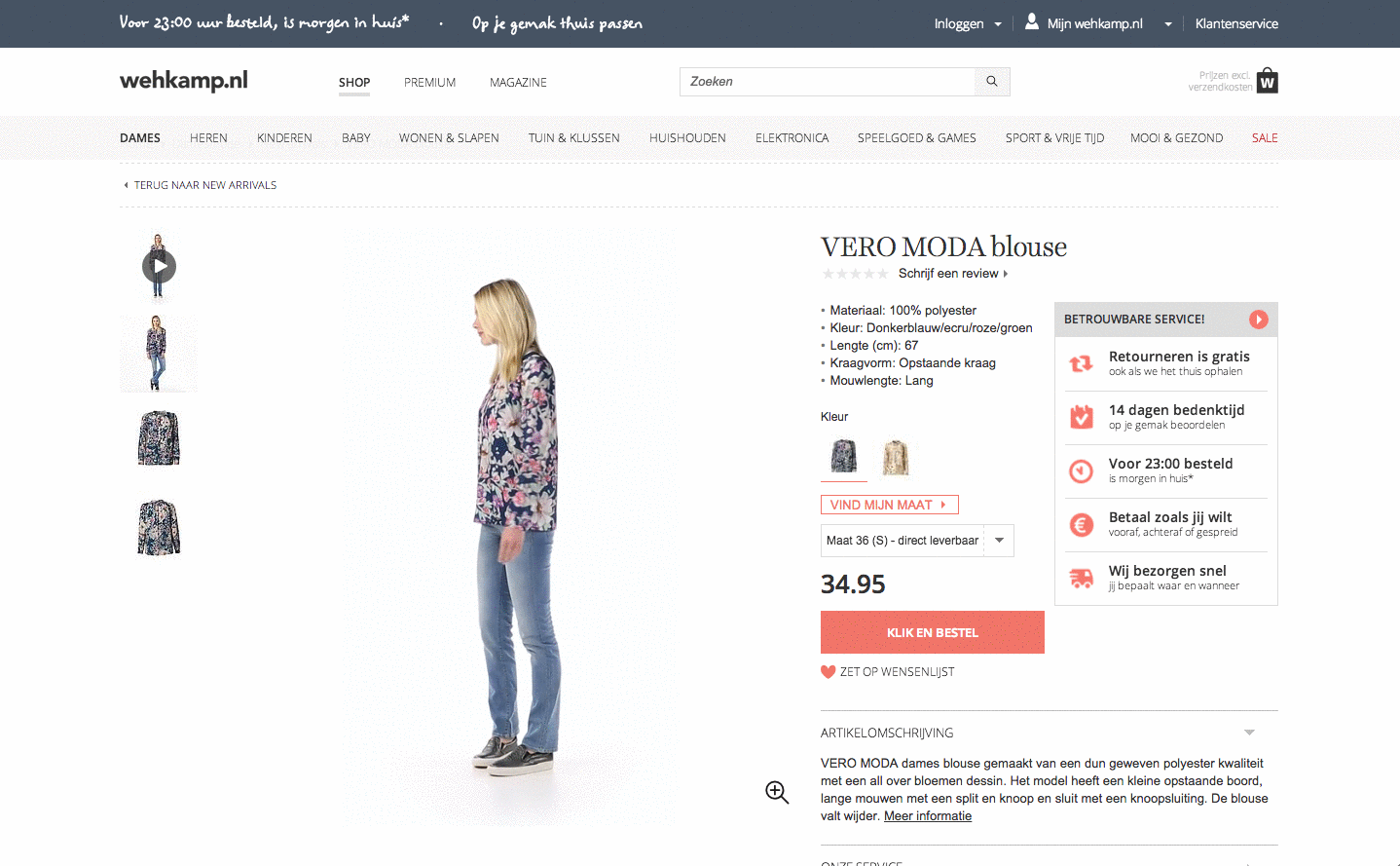 Wehkamp use product videos prominently in its product pages.
Making video shoppable
Investing in a system that allows you to easily build shoppable content into your videos is essential to unite content and commerce. Importantly, the system you use should allow you to simply add cue points in the video, and easily build a viewer where you can showcase the products in the video.
The shoppable experience is the perfect blend of content and commerce, allowing commerce teams to place excellent lifestyle content on site, while ensuring there is some purchasing ability. This way you connect the discovery and purchasing phases of the customer journey, and provide a better overall customer experience.
Summary
Retailers who embrace rich video content and every stage of the customer journey stand to make large improvements to the customer experience, and will end up driving increased revenue. But by addressing the challenges outlined above retailers will be able to find the right solution to produce great content and commerce experiences.
Back to top